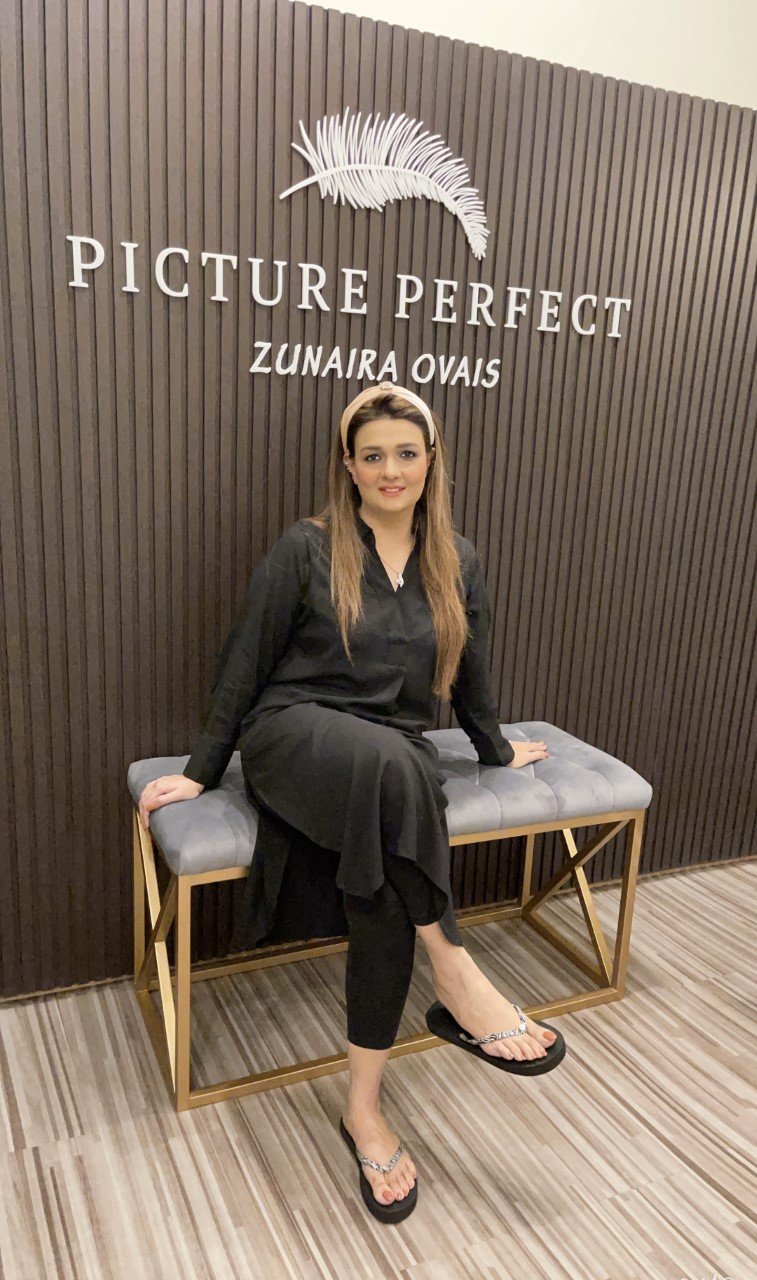 CAN YOU TELL US A LITTLE BIT ABOUT YOUR JOURNEY?
My journey through life has been full of diverse experiences. Born in Lahore to a dermatologist father as a single sister of four brothers, I've always been a pampered child who got all the care and attention of my father. Married to an army officer, I've seen the ups and downs of life besides having travelled far and wide in the country. My passion for creative arts made me quit my early years teaching profession and learn various aesthetic procedures to venture into the glitzy shimmery world of advanced cosmetology. I must say it has been a very rewarding and enriching experience as it is something closer to my soul and makes me feel contented. The love and esteem I get as a result of my hard work from my diverse and size-able clientele weighs far more than the financial rewards involved. I am thankful to Allah for blessing me with a repute and respect in a profession of my choice and also a loving family which is my support system. So I guess that's a bit about my journey in life so far.

WHAT MADE YOU VEER TOWARDS THE WORLD OF SEMI PERMANENT MAKEUP?
As I said earlier, I was always inclined towards fine arts. I'd love to draw and color and paint. Dressing well and looking good is in every woman's nature obviously but I always felt I could do a lot more with the artistic skills blessed upon me by Allah. So I decided to learn the latest techniques and skills of semi-permanent makeup as it is an emerging field and has shown great results in enhancing facial outlook and resultantly the personality. So that was my aspiration towards adopting this field.
IN A NUTSHELL, WHAT KIND OF TREATMENTS ARE OFFERED AT YOUR STUDIO?
We offer all semi permanent makeup which includes micro blading of the eyebrows , lip tint, permanent eyeliner, cheek tint, bb glow treatment, Scalp Micro-pigmentation, eyelash extensions, hair botox, permanent hair extensions, and a lot more!!!
ONCE CONSIDERED COMPLETELY TABOO, HOW DO YOU THINK ACCEPTANCE HAS GROWN TOWARDS THESE KIND OF PROCEDURES IN PAKISTAN?
Although I don't really agree with the assertion that such procedures were ever considered a taboo in our society. You have examples in our culture of kajal, surma, piercings and other such cosmetics and procedures used traditionally throughout history of our land in bridal and routine makeups. But naturally the adoption of a modern technique always involves skepticism and fear of unknown in its initial phases, specially if that involves your face and body. I believe that phase has passed a long time ago in our country too with people realizing the reliability, affordability and safety of such procedures and its a routine business nowadays.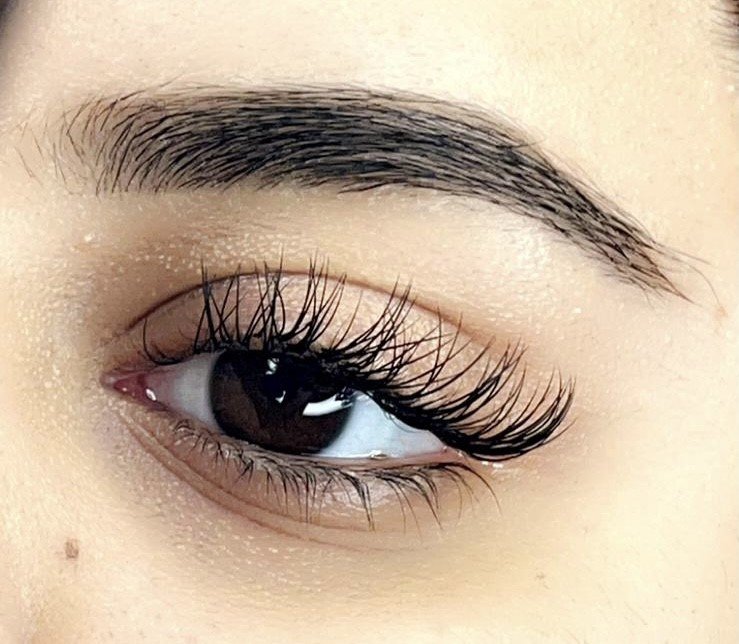 WHAT AGE BRACKET WOULD YOU SAY THE MAJORITY OF YOUR CLIENTS ARE IN?
As I said earlier, my clientele is very diverse, not only in the context of age, but also in terms of gender, ethnicity, geography and income group. I've got clients ranging from the political elites to celebrities to the underprivileged class. I've performed very difficult surgical cosmetic procedures on some patients as well. So yeah, that's my general client profile.
WITH SELF-CARE BEING A TOP PRIORITY FOR A LOT OF YOUNG WOMEN THESE DAYS, HOW HAS THIS AFFECTED YOUR BUSINESS IN THE PAST FEW YEARS?
Business is good if you're good in what you do. So for me, business has always been blooming and flourishing. God has kept sustenance and bread and butter in His hands and if you focus on being a thorough professional in addition to being a moral, just and balanced human being, business comes to you automatically. I love receiving juvenile pretty women as my clients and feel so accomplished when I'm able to enhance their natural beauty God has blessed them with in a positive way.
HOW DO YOU FIND THE BALANCE BETWEEN WORK AND FAMILY?
It's definitely hectic managing both the things together as my partner is away due to his job most of the times. So I singlehandedly manage my household chores, kids responsibility as well as my profession. In spite of the considerable strain and struggle this entails, I never fail to strike a balance between my work and family life. I give ample time and company to my 2 little beautiful kids.
See Also

WHAT ARE THE THREE MOST POPULAR TREATMENTS AT YOUR CLINIC?
1. Micro blading of the eyebrows
2. Eyelash extensions
3. BB glow treatment
HAVE YOU THOUGHT OF EXPANDING YOUR WORK?
I'm satisfied with whatever I am doing. I've no immediate plans to expand my work currently. So maybe at a later timeframe I'd think about it.
WHAT'S UP NEXT FOR YOU THIS YEAR?
On a whopping demand of my clients to give them party makeup services, I've recently added that to my lineup too. Would love to doll up lovely ladies in that fairytale look of their dreams they've always wished for.