Social Media trends are a hit or miss, you can find a lot of wonderful things on social media — and a lot of questionable things, too. Gua Sha is definitely one of the worthy discoveries and trends on social media! Here is all you need to know about the skincare benefit
Benefits Of Gua Sha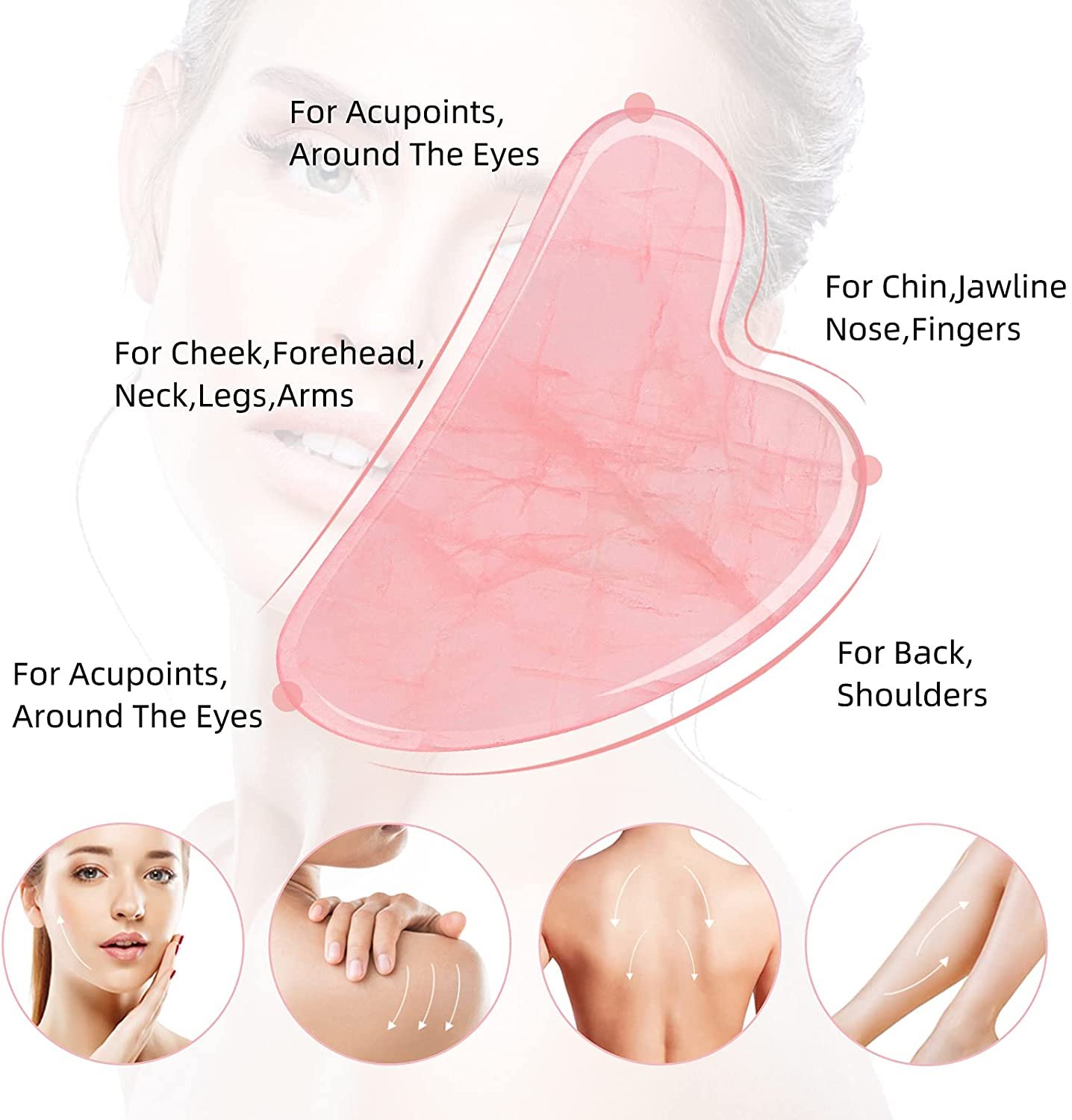 Being a natural healing remedy, practicing Gua Sha on the face and body daily can be extremely beneficial!
Benefits Of Body Gua Sha
Helps with lymphatic drainage and immediately depuffs the face and eyes
It is often used to treat ailments that cause chronic pain, such as arthritis and fibromyalgia.
It can also be used to alleviate pain and symptoms of liver inflammation, migraines, neck, and shoulder pain
perimenopausal syndrome, and even breast engorgement (when the breasts overfill with milk during breastfeeding).
Benefits Of Facial Gua Sha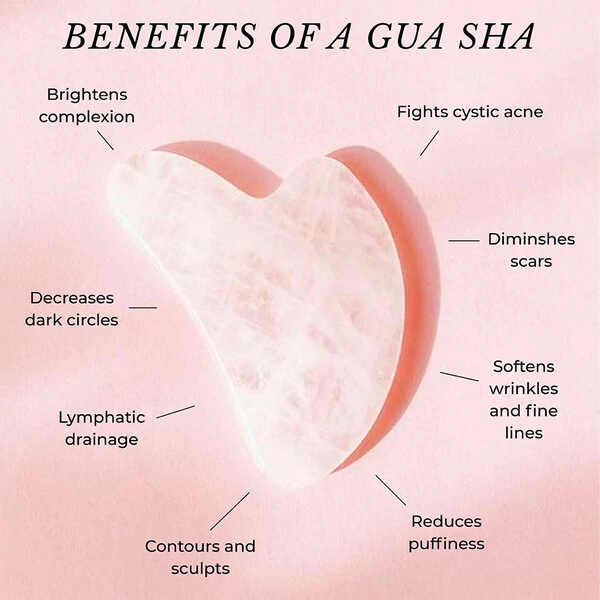 Lymphatic Drainage

A slow lymph system can cause puffiness, swollen skin, fatigue, acne, and other skin problems. Since lymph circulation is only possible through muscle movement or massage, using a Gua Sha is the best way to increase it. Read more about Lymphatic drainage here.
Deals with Cystic acne
A common misconception is that you cannot use a Gua Sha on acne. The Gua Sha tool helps reduce flare-ups, redness, and the size of acne by moving congestion and improving circulation. Just remember to never use a Gua Sha on broken skin and pustules. Read more on how to heal your acne with Gua Sha & Face Roller.
Fights acne scars 
The Gua Sha brings fresh blood to the surface of the skin which renews skin cells, hence reducing the visibility of acne scars.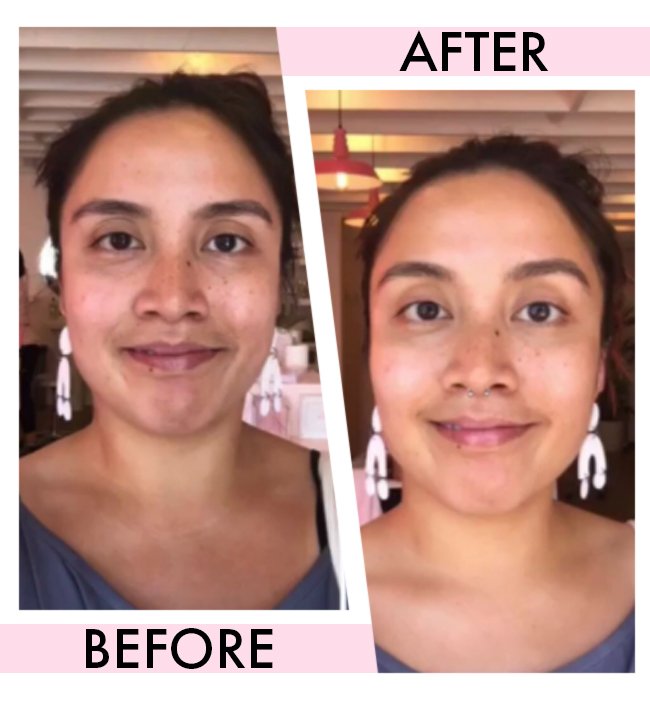 Reduces Puffiness
Since the Gua Sha removes lymph and other fluids from your face, your skin tightens and becomes more chiseled.
Say goodbye to dark circles and dull complexion
An improved blood circulation results in lesser dark circles and a youthful glow.
Softens Wrinkles and Fine Lines 
The Gua Sha relaxes your stiff facial muscles and tissues, thus smoothening out aging signs.

Contours & Sculpts Jawline and Cheekbones 

Consistently scraping the Gua Sha on your face in the correct manner will lead to a defined jawline and cheekbones. Your face will begin to look naturally contoured as time passes by!
Essentially, Gua Sha can be used anywhere on the body where there is pain and inflammation.
Side Effects Of Gua Sha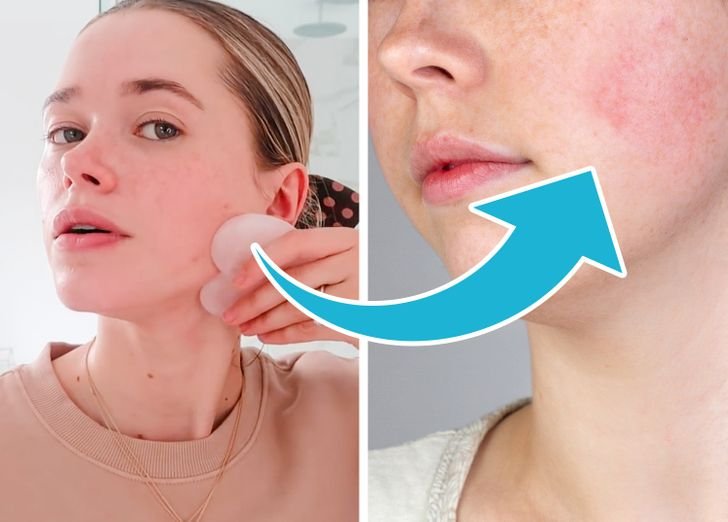 Though gua sha massage is noninvasive, it's not necessarily pain-free. Since it involves rubbing or scraping the skin, it may lead to mild bruising. Always discuss the pressure level you're comfortable with before heading into a gua sha sesh.
Though gua sha needs to be pretty intense to puncture the skin, bleeding is possible. Any blood means there's the risk of transferring blood-borne illness so technicians should disinfect their tools carefully.

It's also best to avoid gua sha if you:
take blood thinners
have a clotting disorder
have had surgery in the past 6 weeks
Suffer from any skin concerns