DIY Foot Soak to Prep Your Feet for Summer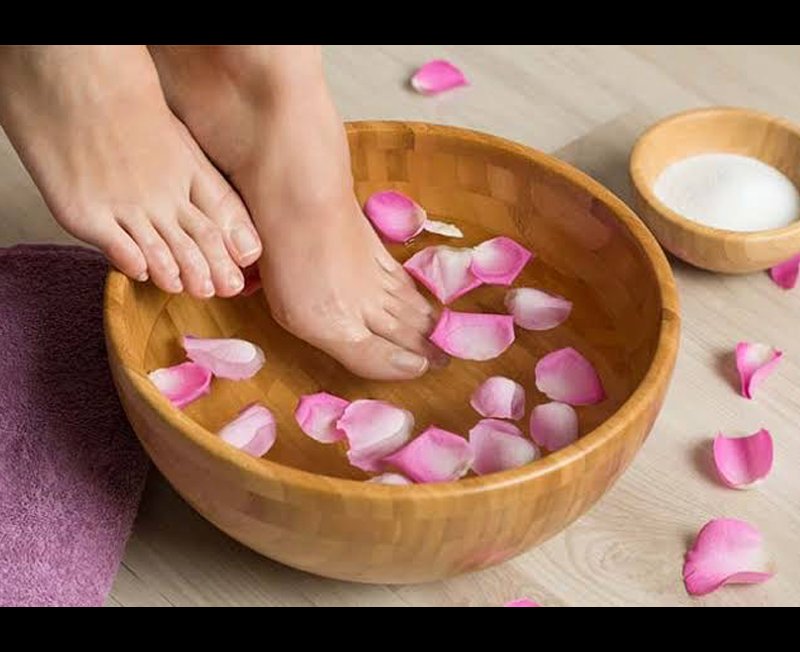 One thing you can do during lockdown, is focus on yourself. Now is the time to pamper and prep for the Summer. There's nothing better than soaking your feet in warm water after a long day – and being a couch potato all day during lockdown can also be a little stressful. So, get some warm water ready and prepare for a relaxing experience. This will not only relax your feet but will also detoxify them.
What You Need:
Coconut Oil (2 tbsps)
Lavender Oil (4-5 drops)
Rose Water (1 tbsp)
What To Do:
Mix the coconut, rose water and lavender oil in hot water. Put your feet in this solution let the m sit in for about 20 minutes. Wash off and dry with a towel. Follow up with a foot cream to ensure that your feet are moisturized and protected.
How Does It Help?
This foot soak helps heal extremely dry skin, cracked heels and makes your feet super soft and pretty. The Coconut Oil moisturises your feet while rose water and lavender oil leave them smelling and looking great! Try it at home and let us know how it worked for you.
See Also