Toni&Guy North Pakistan Left Everyone Delirious For Creativity After A Splendid 10-Year Celebration Show!
A week after commencing a brilliant fashion show that celebrated a decade of dreams, Toni&Guy North Pakistan faithfully set remarkable standards for the coming year. A glorious runway lit up with vibrant fashion trends that beautifully encapsulated the flamboyant and perky styles, has left everyone astonished.
This iconic hair show was first of its kind and was exquisitely set together in 4 segments that each represented the spirit of fashion in great detail. With a distinct approach, this 10th anniversary show depicted the aura of fashion and styles along with the flair of contemporary approaches. Collaborating with Toni&Guy for this show, many Pakistani designers came forward to display art that has never been seen before. The 4 segments were crafted by Bill Watson, International Artistic and Educational Director; Francesco Fontana, International Technical Director; Gary France, International Educational Director, Shammal Qureshi, Juju Haider and the Toni&Guy team. The designers that showcased in those segments included: HSY, Kamiar Rokni, Ali Xeeshan, Élan, Fahad Hussayn, Hira Ali Studios, Self Portrait Studio, Hussain Rehar, Sadaf Fawad Khan and international brand I-AM-CHEN, that showcased at the London Fashion Week, were all part of the lineup.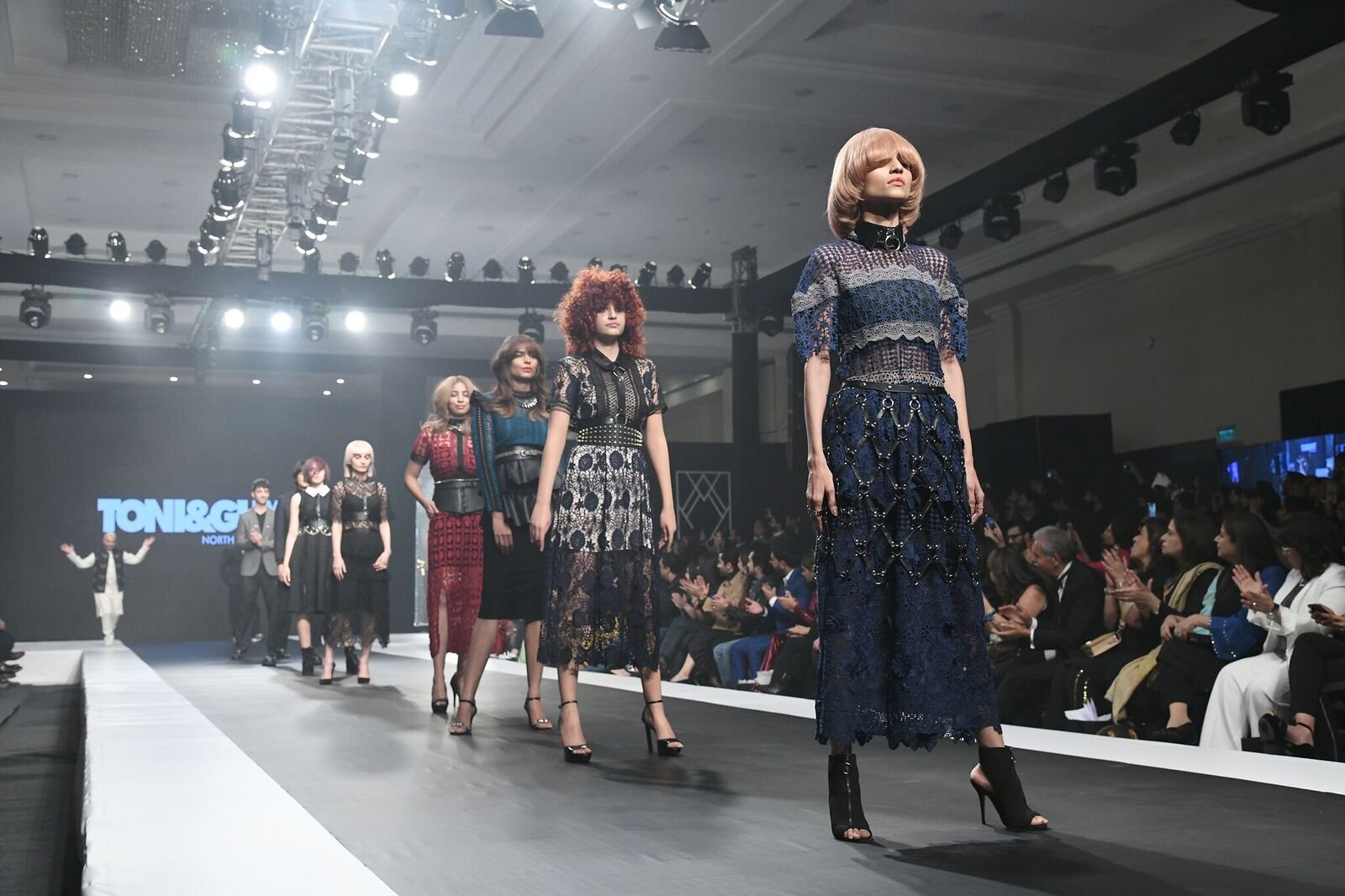 Each segment was purely a majestic blend of innovative trends and effervescent drifts. Ranging from 2020 trends to editorial looks to traditional ones and LabelM, every segment depicted the true virtuosity of hair and makeup that was simply breathtaking. This show was the accurate depiction of how Toni&Guy has been merging intentional trends with the local audiences and creating looks that rival those in the international pool. From bold hair colors to voluminous curls, each style had been paired immaculately well with both eastern and western dimensions. The show had been crafted with great detail and stars from all over Pakistan were there to purport Toni&Guy in this journey of a decade.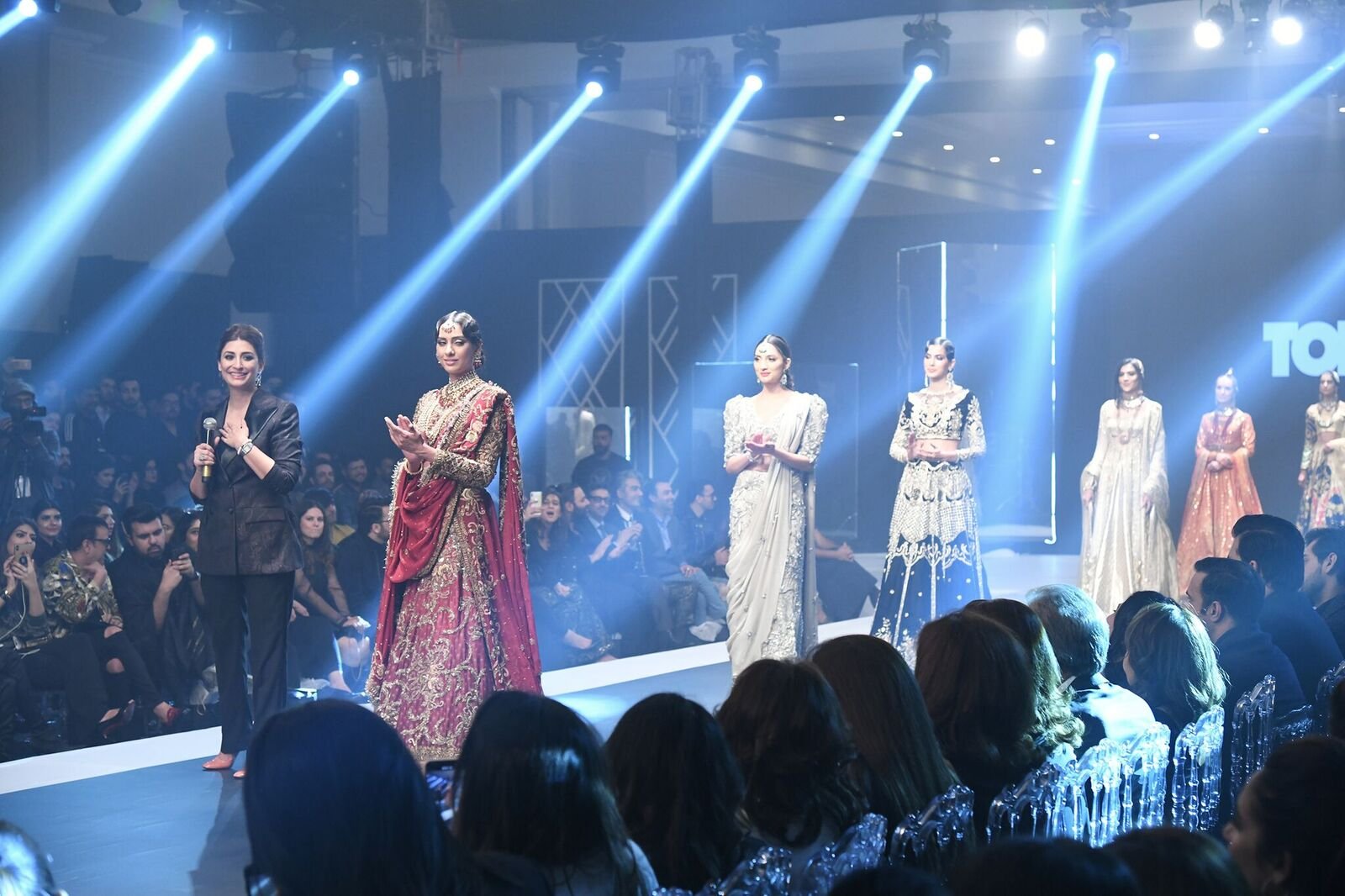 Ali Sethi, Fahad Hussayn, Iqra Aziz and Yasir Hussain, Hania Aamir, Sheheryar Munawar, Uzair Jaswal, Maya Ali, Kubra Khan, Ahmed Ali Butt, Kubra Khan, Ali Rehman Khan and many more were there to lend their full support.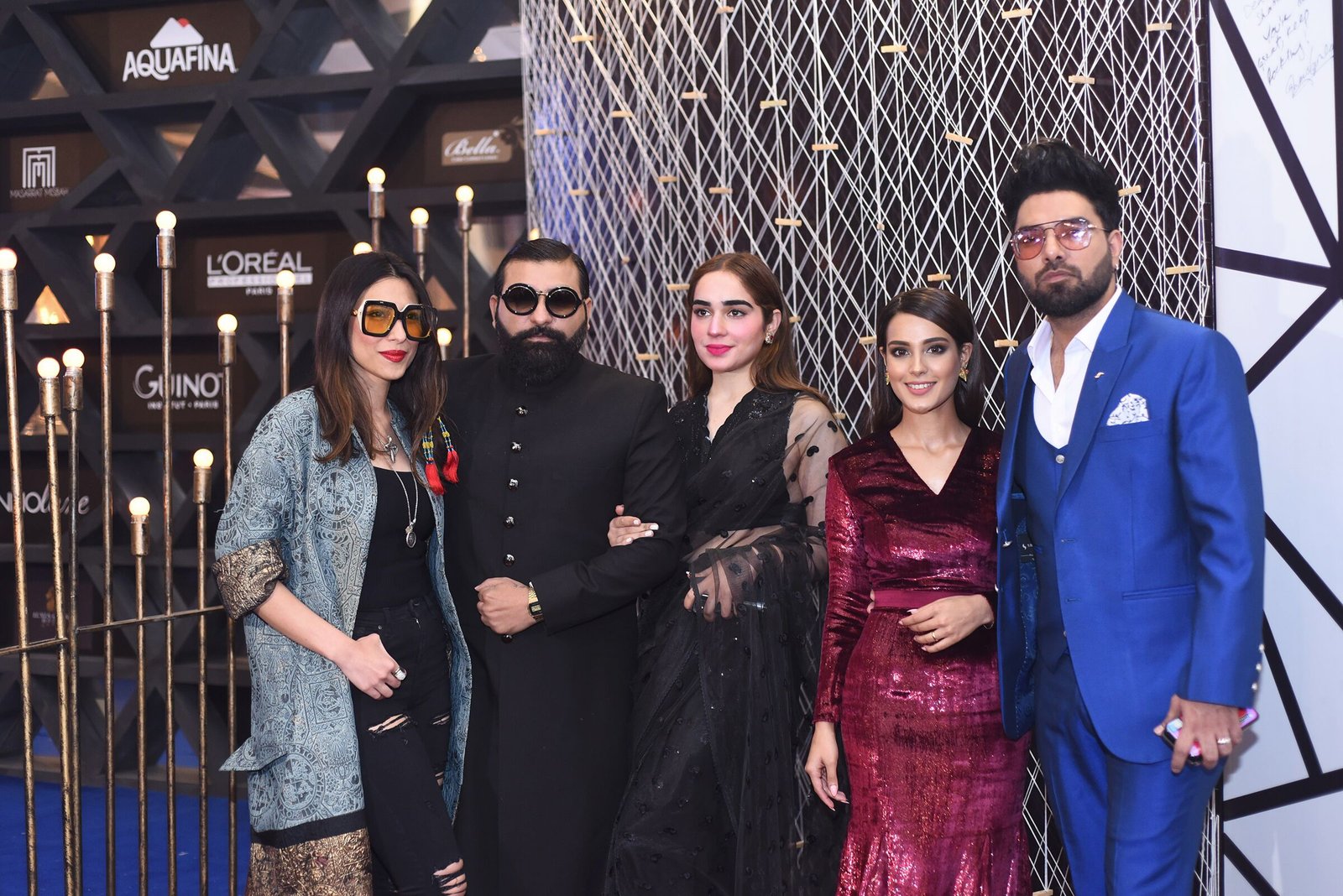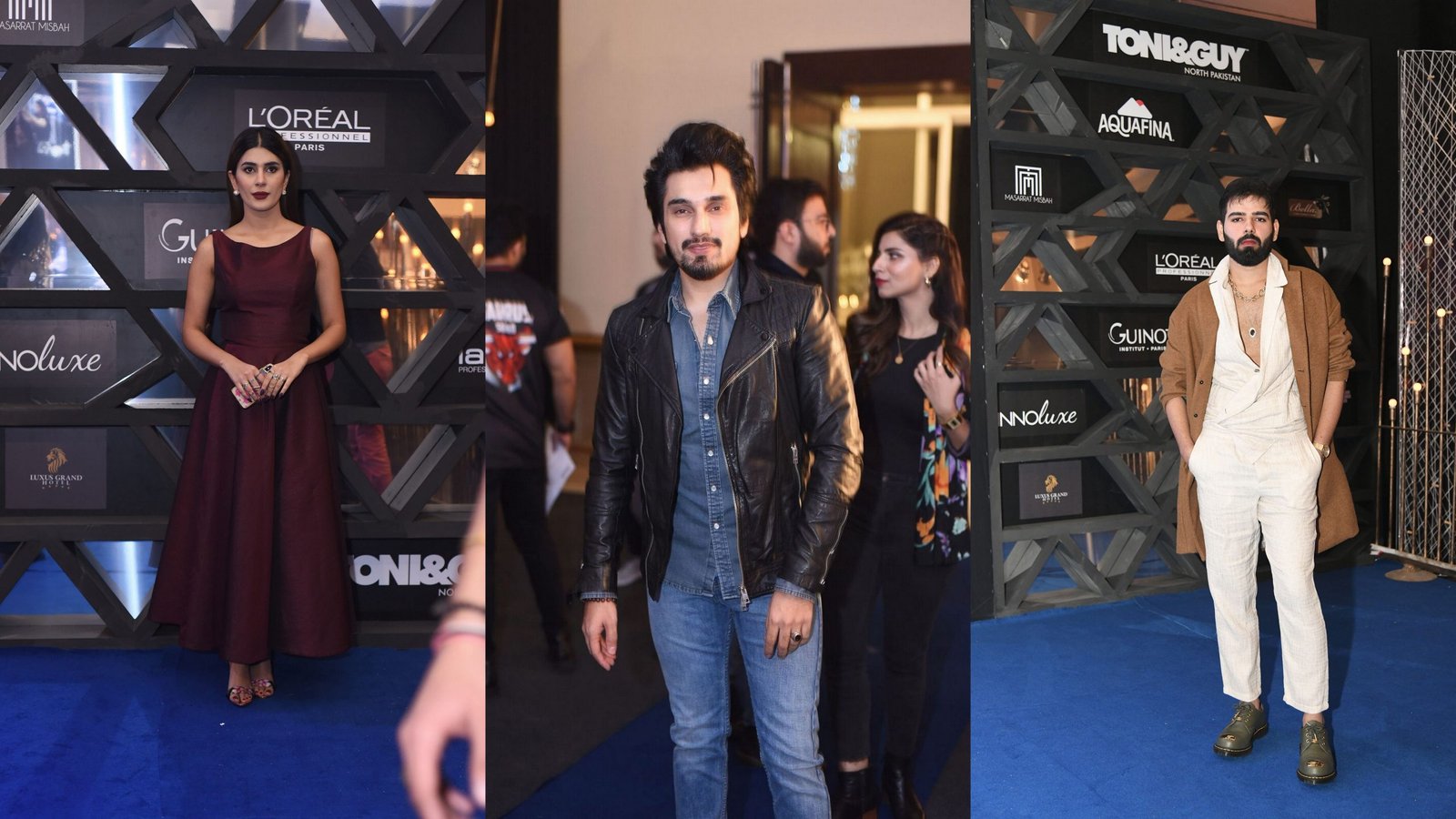 Each look that had been created for the runway truly illustrated precision and finesse and celebrated the ingenuity of the artists behind it. The new trends set for in the show, were an elusive mix of sleek and innovative that are simply astounding.
See Also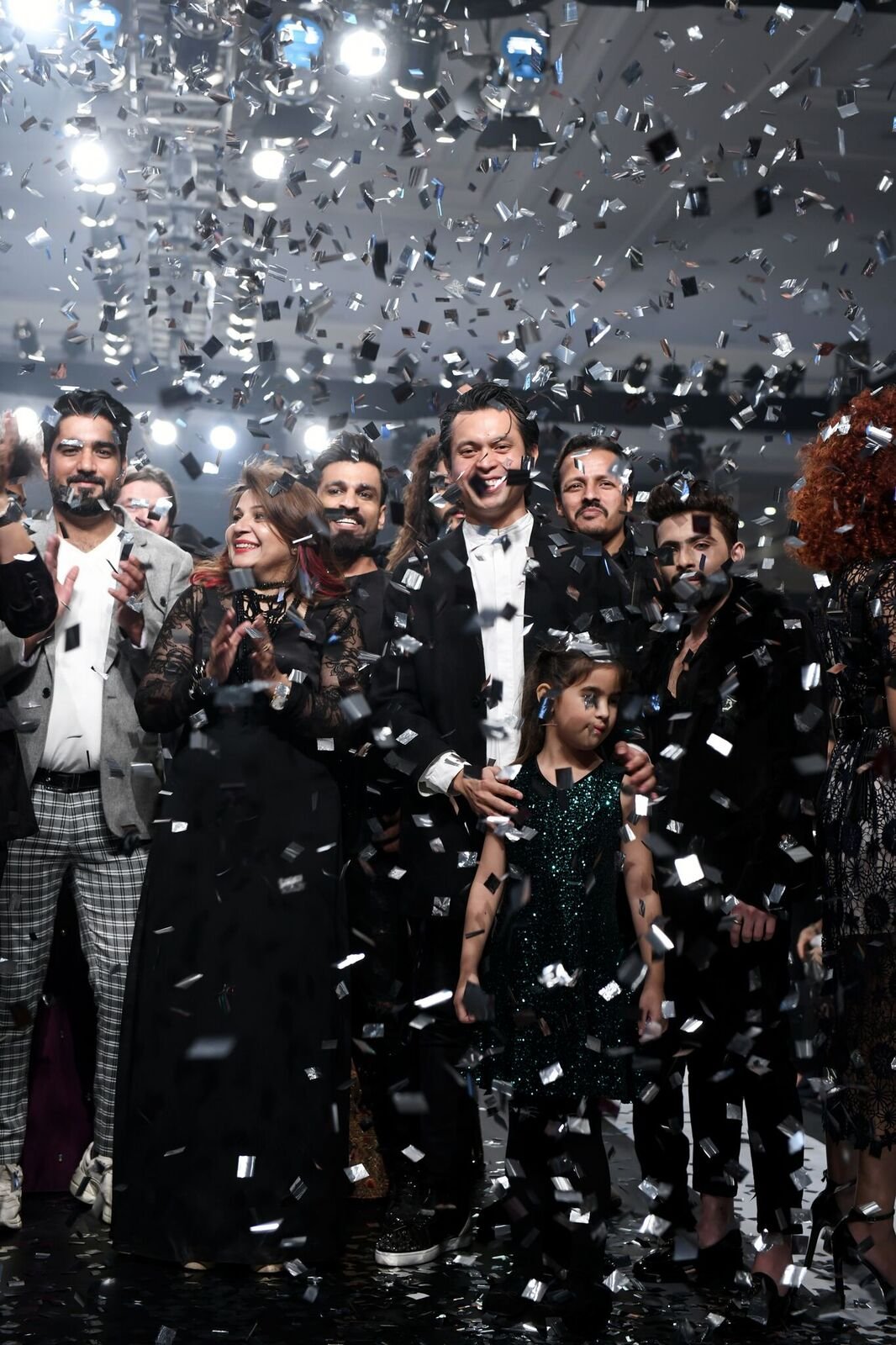 The partners that collaborated with Toni&Guy to bring this show to life also include styling by Aarinda Noor and the fashion statements were completed with glittering, shining pieces from the show's jewellery partner Zaheen Kamran. Footwear for the show was provided by Almas. The show was also sponsored by partners including Aquafina Pakistan, Serene Air, Loreal Pakistan and Bella Contact Lenses. The impeccable show was choreographed and directed by leading fashion designer and ramp maestro HSY.