As Spotify celebrates the first anniversary of its groundbreaking RADAR Pakistan program, it's time to turn the spotlight on the rising stars that have emerged from this platform dedicated to nurturing fresh talent. RADAR Pakistan has been instrumental in showcasing the nation's most promising musical talents and here are the artists that were showcased this year.
Hassan & Roshaan: The Dynamic Duo
Be it the familiar soundtrack of "Sukoon" or the more upbeat tunes of their recent single "Duur Se", Hassan & Roshaan are a name that needs no introduction anymore. The powerful duo has already carved a name for themselves in the hearts of audiences not just in Pakistan but across the globe as well.
Talking about the impact of Spotify and its various programs on the local music scene, Hassan & Roshaan expressed their excitement saying: "Becoming Spotify's RADAR artist from Pakistan was a very special moment for us. In our work, we have always tried to express Pakistan's musical legacy in our own unique way as much as we could. So becoming a sort of representative for Pakistani music through Spotify RADAR was an incredible feeling."
In their RADAR quarter, Hassan & Roshaan experienced a notable 10% growth in listenership. Their collaborative tracks are redefining the Pakistani music landscape, blending contemporary sounds with traditional melodies.
"We are currently working on our third studio album which we are super excited and hopeful for! We're looking forward to its release in the coming spring of 2024," they added.
Maanu: The Sensation with a 257% Surge
Maanu takes pride in being a follower of the Pakistani indie scene, citing Natasha Noorani and Talal Qureshi as some of his favorites. Maanu refuses to limit himself to the label of an indie musician. He prefers to be known as an artist who sets his own thresholds, blazing a trail with his signature sound.
Maanu's RADAR quarter witnessed a staggering 257% increase in streams. His music resonates across genres, capturing the attention of fans worldwide. Maanu's success is a testament to RADAR Pakistan's ability to propel emerging artists to new heights.
Talking about what RADAR has meant to him as an artist, Maanu was ecstatic in noting that: "Getting on Spotify's RADAR playlist and being their ambassador for this campaign meant the world to me. The opportunity to tell my story to my fans as well as see myself on billboards all around the world still feels surreal."
And it's not just his listenership that is staggering. Maanu was chosen to become the face of Spotify promotions for the first-ever RADAR Fest happening in Pakistan. As part of the fanfare, he featured not just at Times Square, NYC but at four other iconic locations across the globe including Penn Plaza, New York, The Reef, Los Angeles, Leicester Square, London, and Cardiff, Wales.
"I look forward to releasing more music, playing as many shows as possible as well as playing my first international concert. Fingers crossed!" he said, expressing what lies ahead in 2024.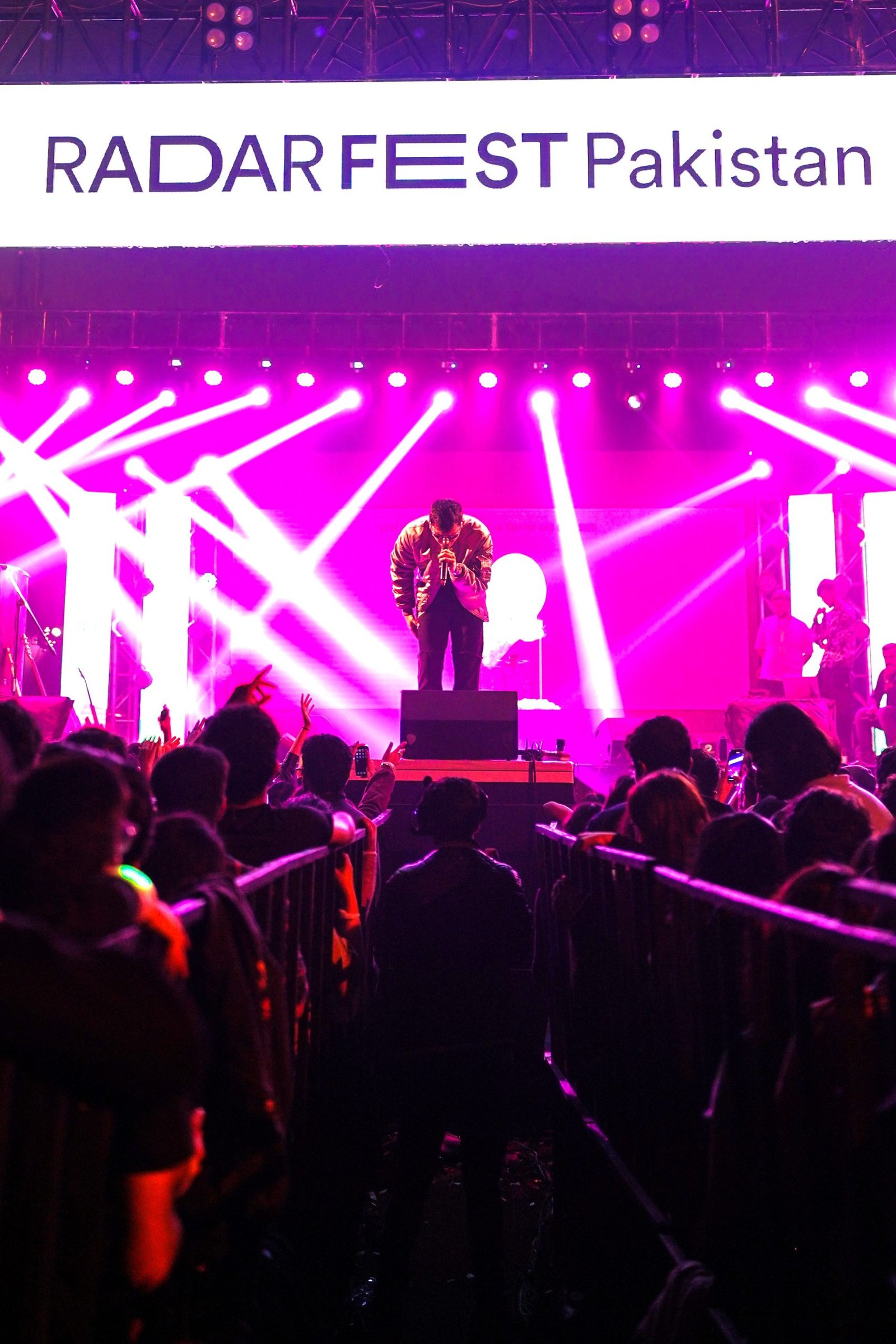 Taha G: The Melodic Maestro
Taha Gurwara, known as Taha G, burst onto the music scene in 2017, carving a distinct niche in electro-pop. However, his versatile vocal prowess extends across various genres, from pop and indie to hip-hop. His electro-pop hit "Dil Ke Isharay" still tugs at listeners' heartstrings a year after its release. Taha's talent for crafting tender yet infectious love songs is further evident in tracks like "Dou Pal" and "Mann Mein Tu," satiating the appetite of his audience for catchy tunes.
Taha G's journey as a RADAR artist brought a 13% increase in streams, as he weaved enchanting melodies and poetic storytelling. His music connects deeply with audiences, showcasing the power of his unique sound and lyrical prowess.
"RADAR has been a start of a new wave for me," said Taha G. "I started losing hope in my art and music, however, RADAR rekindled my passion and really brought my music out to the world. I got placements on the RADAR Global playlist which has helped me gain international recognition and I am forever grateful to Spotify for that."
Featured on Spotify's digital billboard in Times Square, NYC, Taha G has since made quite a mark for himself, locking a deal with SONY Music for his latest single, "Aankhon Mein Aansu".
"I'm excited to be part of the first RADAR Fest in Pakistan alongside such amazing power houses of the music industry. 2024 is looking like an incredible year with some love ditties that I have planned for my lover girls and boys. I'm really pushing myself this year and can't wait for everyone to see what I have planned," said Taha G about his journey so far and plans for the future.
Hasan Raheem: Pakistan's Soulful Crooner
While the audience most fondly recognizes him from the track "Peechay Hutt" featuring Talal Qureshi and Justin Bibis, Hasan Raheem embarked on his musical journey while still in medical school back in 2018. Crafting melodies with his semi-acoustic guitar, tracks like "Aisay Kaisay," "Joona," "Aarzu," "Sar Phira," and "Sun Le Na" gained millions of hits, swiftly propelling him into the Pakistani music scene.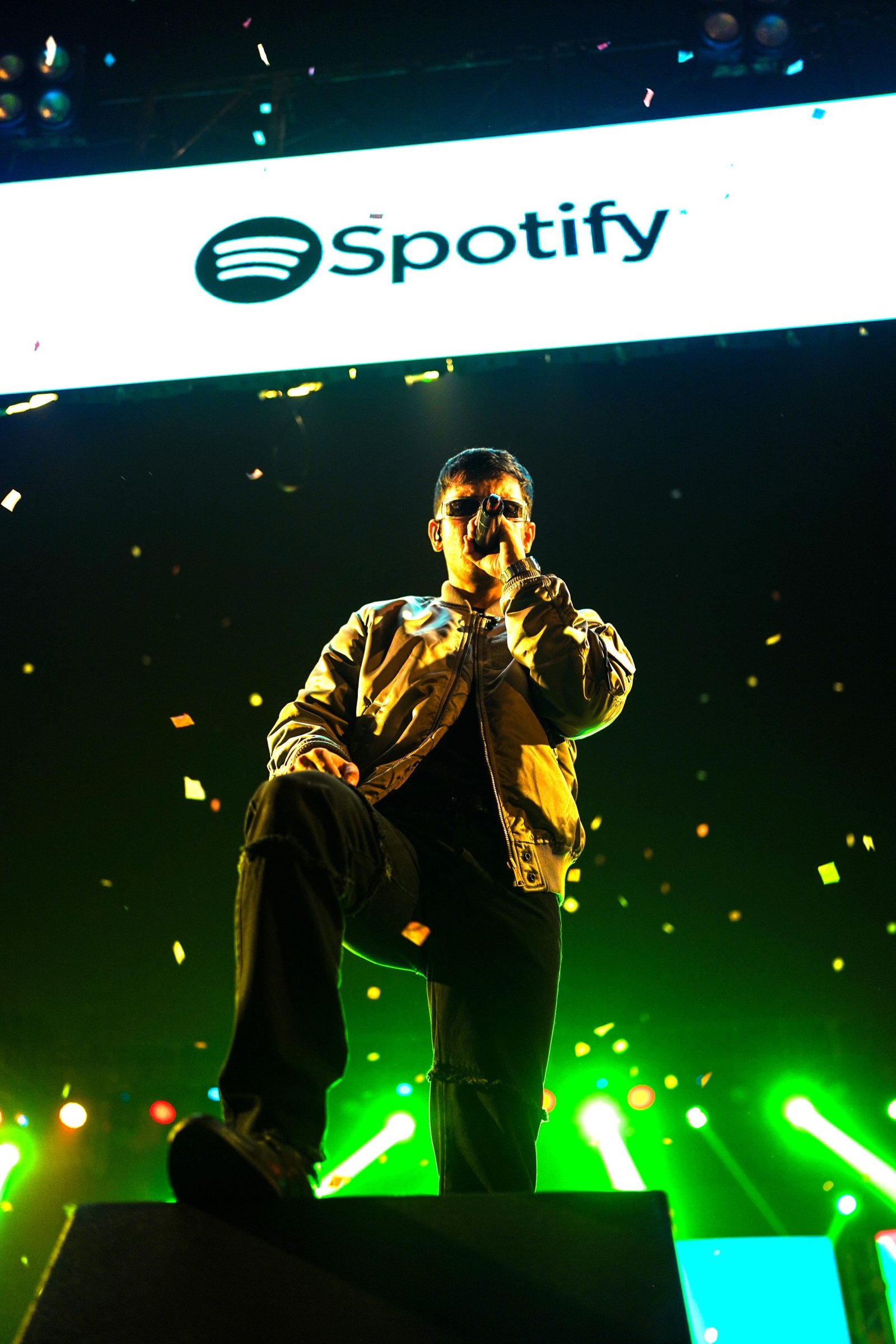 In 2020, he achieved 'Breakthrough Artist of the Year' recognition at the first Pakistan International Screen Awards in Dubai. As the first featured artist in RADAR Pakistan's lineup, Hasan Raheem, experienced a 17% increase in streams, thanks to the program. With his soulful melodies and heartfelt lyrics, he has captured the hearts of listeners, proving that Pakistan's homegrown talent deserves a global stage.