Each year we welcome new trends and bid farewell to the ones that have over stayed their welcome. It's time to move forward people! Here are some of the popular trends from 2016 we need to say BU-BYE to this year:
CHOKERS
2016 was the year of the chokers, and while it may have very well ruled the year as the ultimate comeback kid, we're a little choker-ed out now! It's time we realize that the days of Nike shoelaces, ribbons or any scrap material available to tie around the neck are OVER!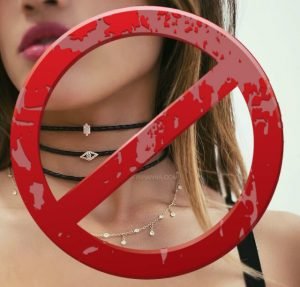 MAN BUNS
It started with men and quickly moved on to the ladies, and now, it's time to just MOVE ON! The sporty chic man bun had it's moment in the spotlight, and while we enjoyed witnessing some man candy pull of this look effortlessly, the man bun trend has now just become a clip-on monstrosity.
THE OVERLY-DISTRESSED JEANS
Customising jeans has been quite a popular trend and we have no problems with that. However, distressed jeans have turned into actual rags now, with everyone going just a wee bit crazy with those scissors. Let's take it easy this year guys!
TULIP SHALWAR
In desi fashion, tulip shalwar was probably the most used phrase this year! They started coming in every color, length and fancy embellishments imaginable, but just like the others it's time had come to an end. NO MORE TULIP PLEASE, the good ol' shalwar is the way to go!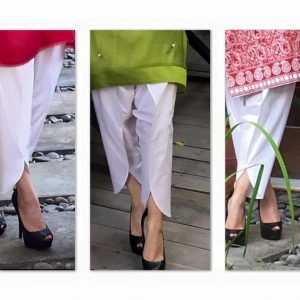 SUPER STARS
Sporty chic makes a comeback pretty much every year, with its seasonal go to look, but when women start adding "sporty" to their desi chic looks – that's when we say NO THANK YOU! Adidas Super Stars may have been the shoe of the year and for good reason, but let's not wear them with shalwar kameez or ethnic wear ladies, there's no CHIC in that!
ALL PATCHED UP
As far as trends go, this is actually a good one. Unfortunately, SOME took it a tad bit overboard with patchwork EVERYTHING AT THE SAME TIME (patches on shirts with patchwork jeans with a matching bag, and of course, one sticker on the shoe as well). So maybe let's pause for a bit and tone it down a notch.
COLD SHOULDER TOPS
Let's face it, we love off shoulder silhouettes, but this "hint" of 5 inches of your shoulders (especially in shalwar kameezs) has become a bit annoying now! Everyone was sporting the same look way too often, making this trend a total snooze fest. Let's just keep our shoulders tucked in this year, please?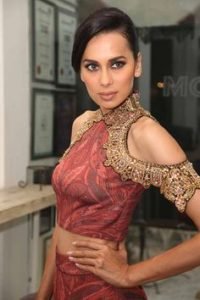 GLITTER BEARDS
We are EXTREMELY thankful that this did NOT become a proper trend in 2016 but just incase it started creeping in 2017… we needed to to say – NEVER, EVER EVER!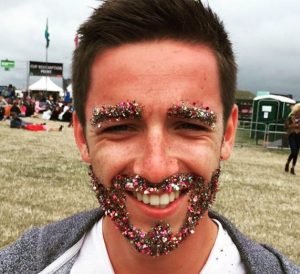 TIME TO GET REAL
Enough with the lip injections, over photoshopping and fake everything (from bags to lashes, ladies!). As 2016 came to a close, we saw more and more people tone it down, but it's still not enough. Feel free to go crazy with Snapchat filters, and if u really must then wear a bridal to your besties wedding, but remember that nothing beats the #NoMakeup look like actual no makeup! Here's to hoping we keep it real this 2017.