Maria B reports back from her fabulous trip to Turkey with her team!
Dressed up in Maria B's signature shirts we took off with our super team (Maya, Rizwan Baig from Deeves, Shoiab Khan and my own talented team). After a long yet memorable flight our Turkey team picked us from the airport. And there we were in between two continents experiencing history, art, culture and what not. Reaching the destination we had a luscious traditional Turkish breakfast including scrambled eggs, cheese (beyaz peynir, kaşar ), olives dipped in rich sauces, fresh home grown vegetable served with hot, crisp and fluffy bread. Not to forget those heavenly syrups and special tea with awesome aroma to die for. The mere sight was a delight.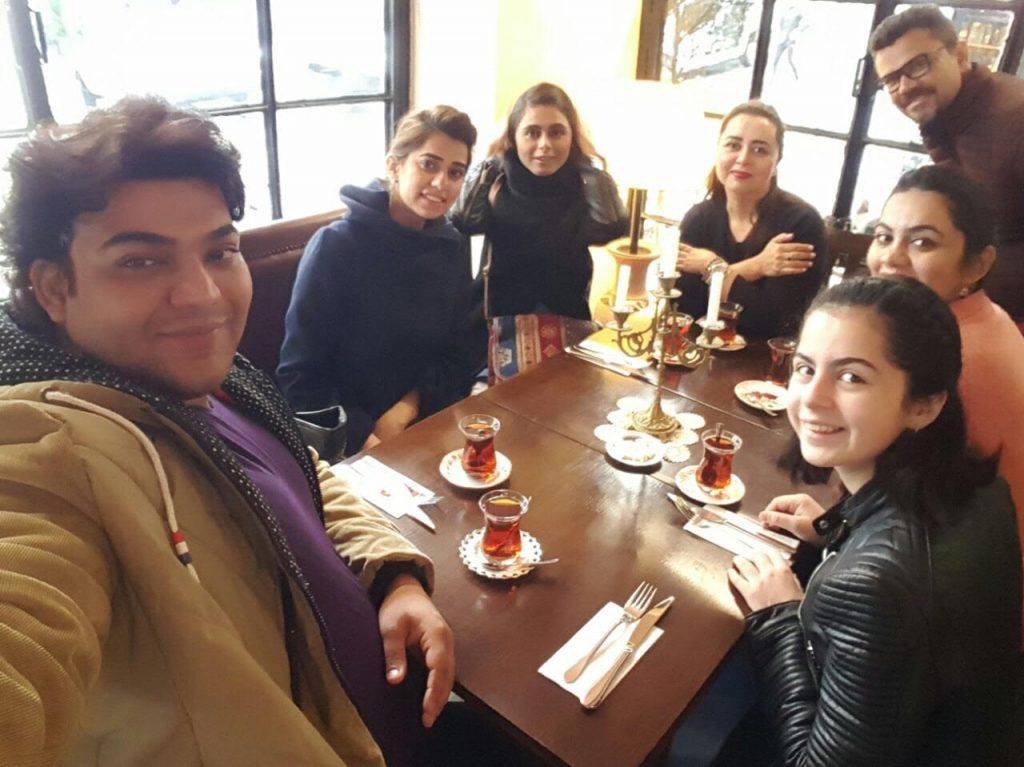 The colourful and chaotic Grand Bazaar is the heart of Istanbul's Old City and has been so for centuries. The sheer size of it with streets lined endlessly with all kinds of shops will leave you in awe. I love Turkish culture and have studied it extensively especially for the winter collection we made now so it was pure delight to go to pottery and jewellery shops. To look at the inspiring architecture.When here, be sure to peep through doorways to discover hidden hans, veer down narrow lanes to watch artisans at work and wander the main thoroughfares to differentiate treasures from tourist tack. It's obligatory to drink lots of tea, compare price after price and try your hand at the art of bargaining.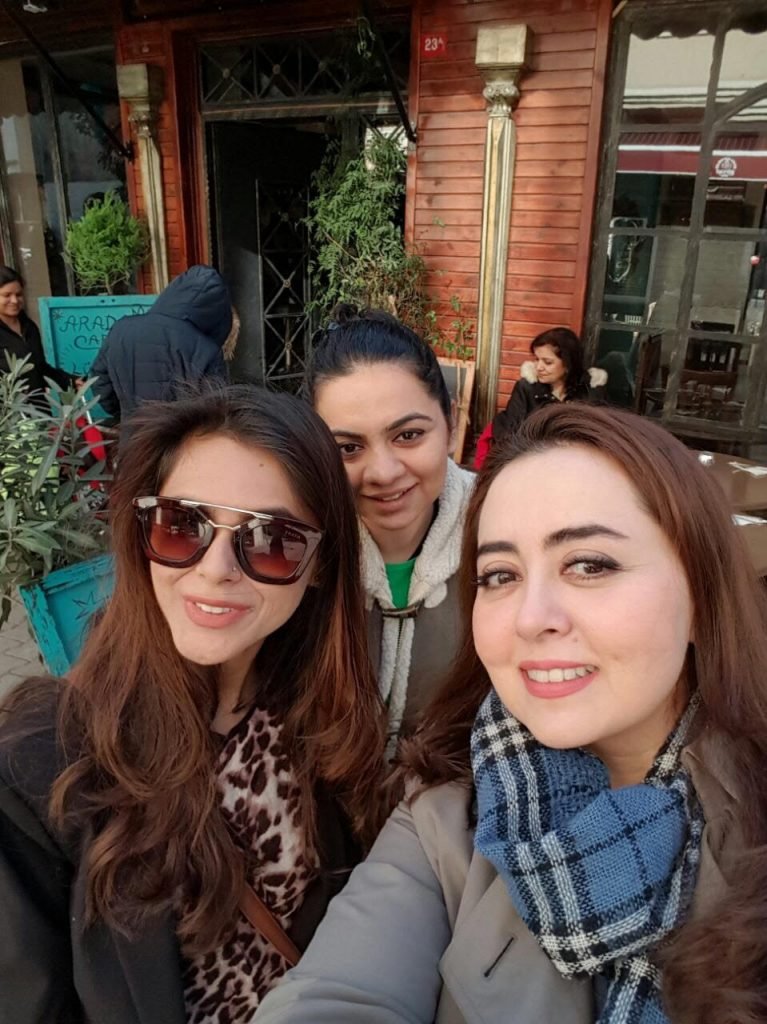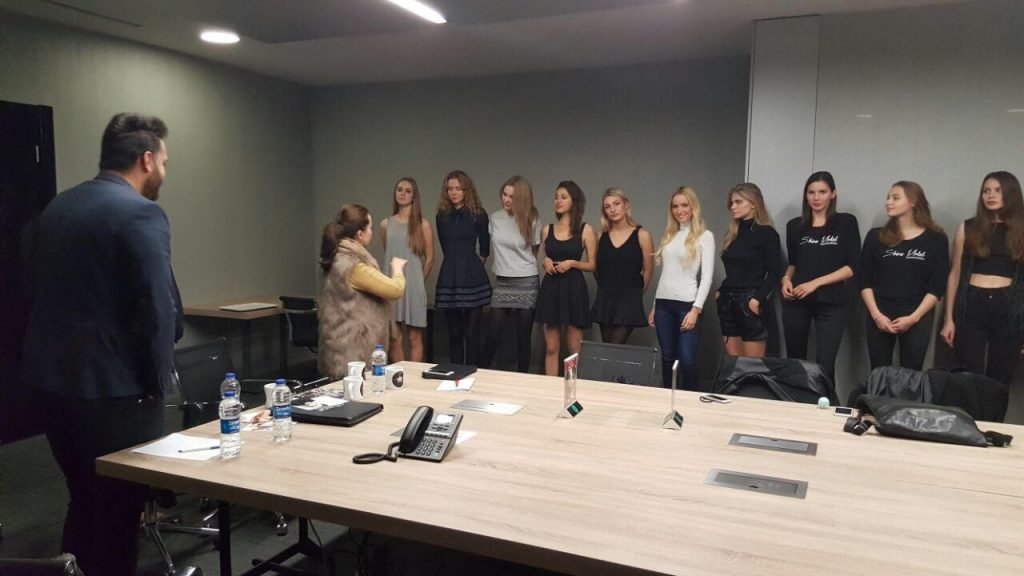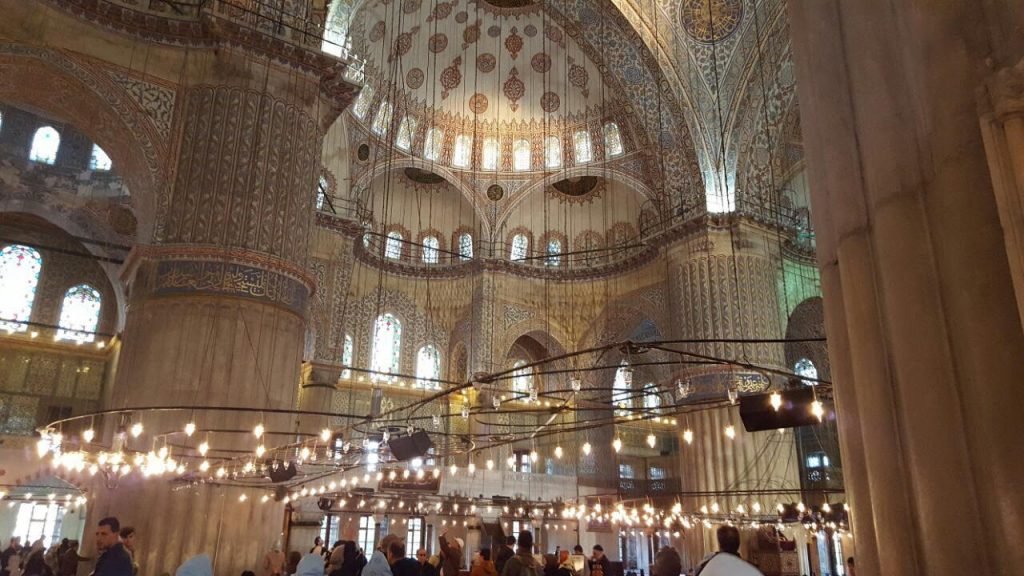 Hagia Sofia
Outside Blue Mosque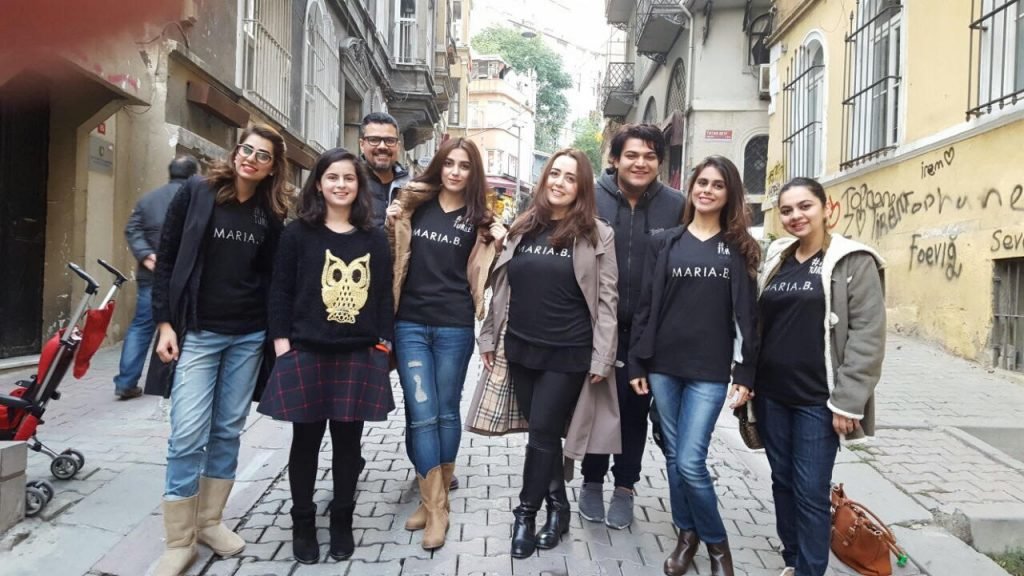 View from the hotel!
Tiring day ended with super delicious dinner at Taksim square where everyone religiously ordered Turkish cuisine. We loved Borek, a savory pastry that comes in many varieties, most popularly filled with minced meat or spinach and cheese. We went head over heels over lahmacun, a flat and crispy bread traditionally topped with minced meat, salad, and lemon juice. Our favorite was kuzu tandir chicken or lamb served with rice.
Next day, and we were all on our toes hunting down the old streets of Istanbul for locations for shoot. Sultanahmet, Galatatowers, Taksim square, the Bosphorous cruise were major part of our shoot campaign. After we were done with the selection of the sites we went down model casting. Day ended with refreshing dinner at restaurant Guney near Galata tower. We had fish, gozleme, kisir, hummus, manti, cacik.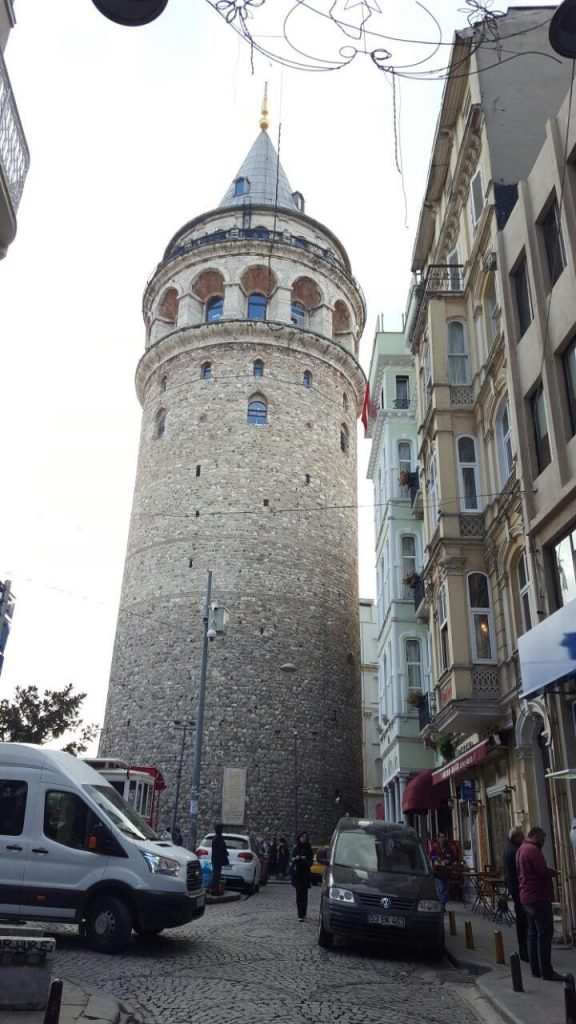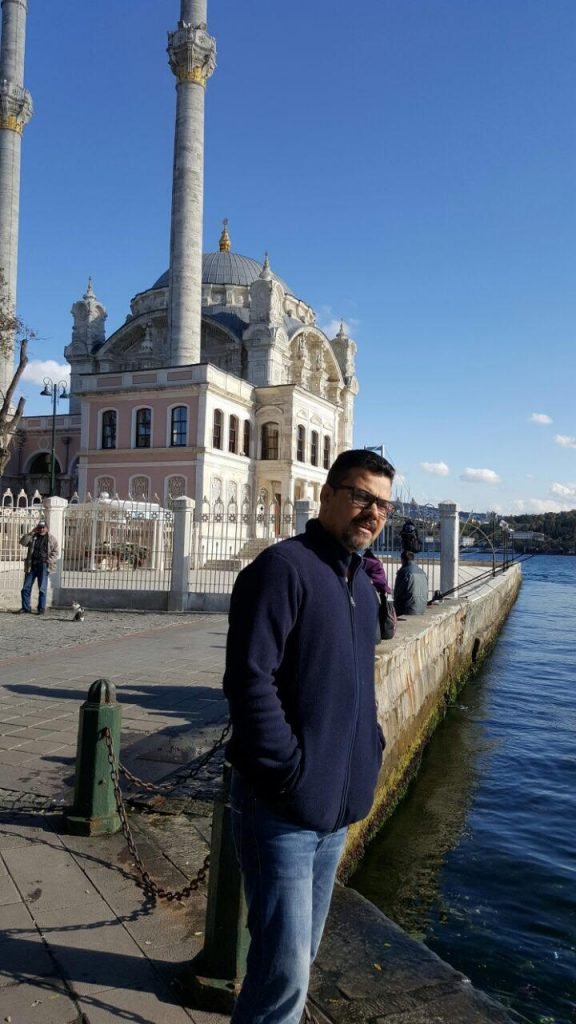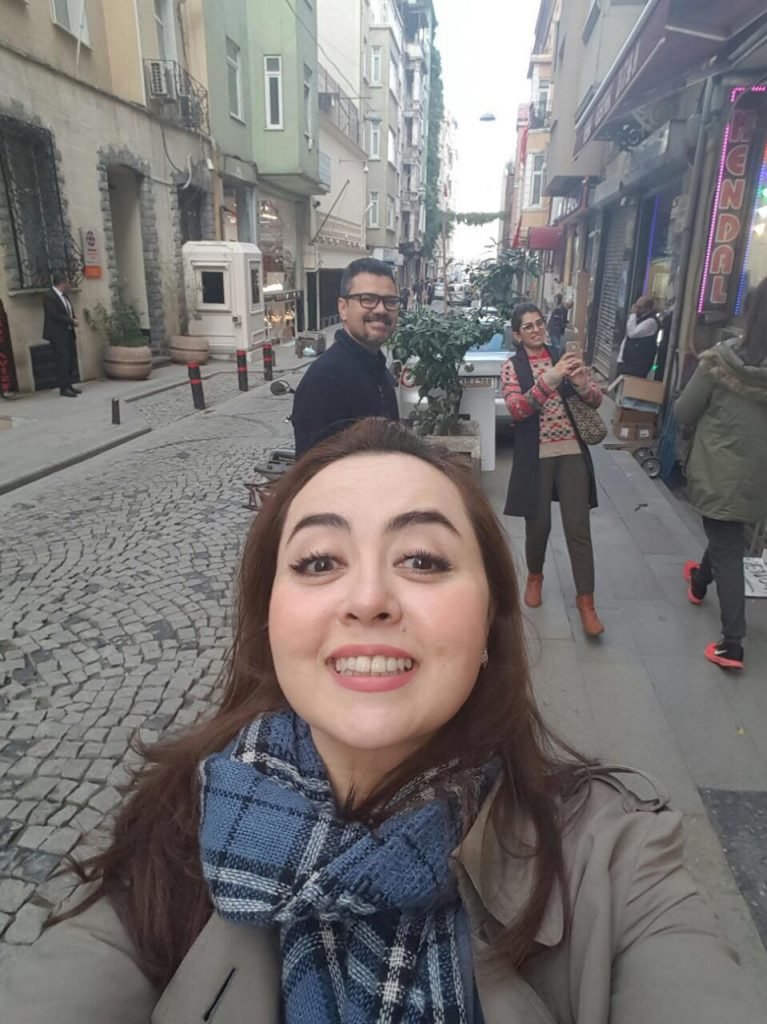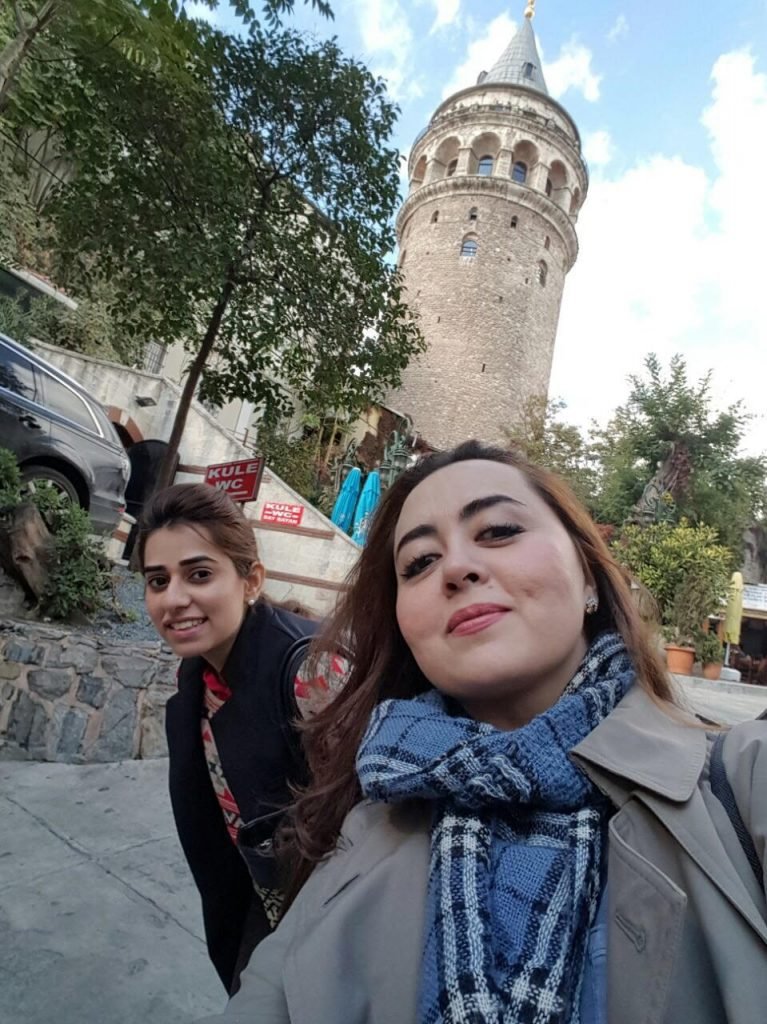 Outside Galata Tower
One shoot after the other. 4 major campaigns were done there. Our winter unstitched collection Linen 2016, MBROIDERED, Pret including our daywear and evening wear and bridals.
We were tired and needed a sugar rush that is when we all, unanimously did Scream for ice-cream! It served our sweet tooth well. It was a must. Wait! Who can forget freshly baked bakhlawas (Turkish sweets).
Alas! It was our last day and we were already missing Turkey. We packed our bags for sightseeing. There is so much Istanbul offers and even a month there cannot do justice to such a historically rich country. We were mesmerized by the beautiful architecture of Sultanahmet mosque. We can never forget Hagia Sophia, Dolmabache Palace , Topkapi palace. The beautiful display of Turkish jewellery, carpets, street food was almost out of a dream. We are surely going there again.
Biz türkiyeyi severiz, oh that means we love Turkey.