"Goodbyes are only for the eyes…The souls are always connected"
Dear Phupho
Aysha Manahil shares her story of how breast cancer changed her family forever.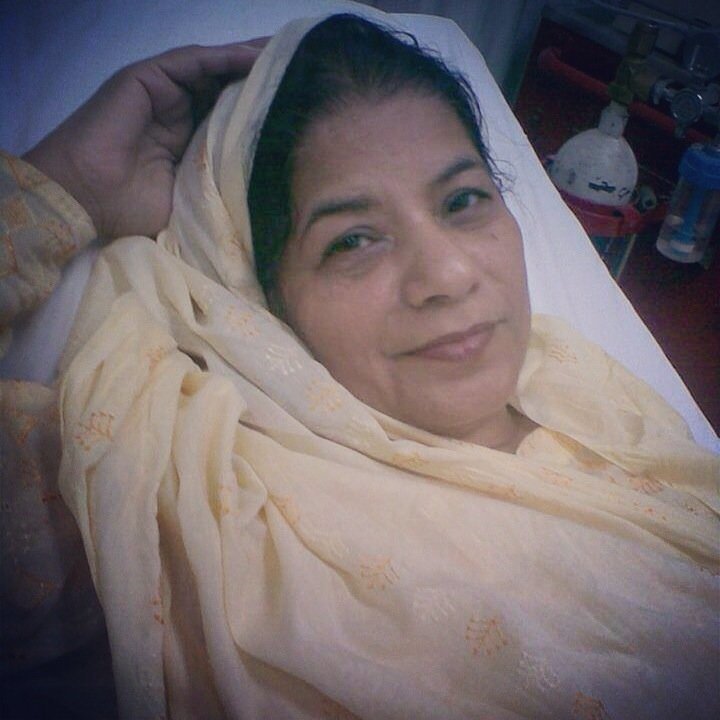 It was somewhere around April of 2008, when my father sat down with my mother and told her that his sister had been diagnosed with what they assume was to be Stage 2 or 3 secondary liver cancer. Nothing was confirmed yet and we all had to wait to get the final results.  They didn't want to tell my grandparents, but I was present when my father broke the news to my mother, and still remember how my world felt like it was spinning out of control. I ran away and hid in the bathroom; I wasn't frightened, it was partial disbelief, yet I was indifferent. For me, "cancer" was nothing more than a cold, and it seems shocking now but I had complete faith on my phupo I knew she would defeat cancer, it was not bigger or stronger than her.
My phupo was always a gifted healer. She wasn't a doctor, but she taught Biochemistry in a Government Medical College and trained many doctors. She would use her magical powers of naturopathy to cure ailments with honey, fresh cream, tomatoes and so much more. I borrowed her book once and never got a chance to return it. Instead, I told her I would one day write a book on her and call it a life manual.
A month after her initial diagnosis, the primary diagnosis confirmed to be breast cancer – and so, her chemotherapy started immediately. I never saw her getting chemo done because people thought I was too young to handle seeing her going through the pain, but it only made me realize the pain was deeper than any medical procedures. She bravely battled cancer and was a fighter throughout her chemo, radiation and surgery in November. My faith in her was winning and we all believed the cancer has been defeated. However, something still didn't seem right, and I don't know how and when but one day I got to know she was back in the hospital and the countdown started again as the secondary cancer in her liver aggravated. Everybody seemed to know what that news meant except me, I still believed it would go away. My faith was failing me. I still remember how I started negotiating and trading my prayers for her life. In those days, an hourglass was running out and along the countless sand grains I was losing my phupo. Believing phupo would be fine and still be there, I stayed back till 22nd April, 2009, the day it was too late and her liver gave up. My last memory of her is when we unwrapped her from her hospital clothes, she was still smiling and I was longing to hold her hand and kiss her once, but it was too late and everyone was rushing to prepare her for her final abode.
After we let her go to the masjid for her funeral prayers someone held my arm and called my name and asked me if I was 'Aysha', Dr. Rashida's niece. I didn't recognize the lady but she told me she knew me because my phupo talked about me and told her how much she loved me. It was in that moment when I felt she had still left lots of love for me and she is too precious to be remembered in tears, when she gave us the memory of her smiling face, we hugged and promised to always smile when we recall her name.
After that I went on a battle with God, because he rejected my prayers. negotiations, faith and everything I believed in; My feelings were overpowered by my mind and its judgment. I stopped believing my dreams, even when phupo came to see me. There came a time when she stopped coming, but I would still talk about her to everyone as one of the most significant parts of my life as she was still alive in my heart. It was a roller coaster ride of a decade when I realized, the battle wasn't an enemy, and the battle was my guide to a journey within myself, where I removed the judgment and understood the pain that was deeper than what cancer put my phupo through.
The pain is till date concealed behind judgment, the longing for validation and the fear being of judged. My phupo was born and brought up in a time when fair skin, height and slim figure were believed to be the standard of not just beauty but being acceptable in the society. I can't recall if it went back to those opinions that had started building up her limiting beliefs, but women of her time were made responsible for every failure, they were the shock absorbers, and it made them believe "I am not good enough".
However, I love seeing that people remember her as the best teacher, best friend, best mom, best wife, best daughter, best sister and of course best phupo (there was never a question on that).
I have come to realize that emotional health has a great impact on cancer. I have discovered a simple mantra about well-being, the thoughts we think are an outcome of the electricity work in our brain, and those thoughts have an emotional reaction which generates a homeostasis in our body. Good thoughts signal our cells to go in growth and repair, while the bad thoughts signal for fight and flight. It goes for every other ailment but after all how does cancer begin, when the cells are in fight or flight they abnormally grow and form up a tumor, further fight and flight makes it build roots hence the malignance and there the self-destruction starts.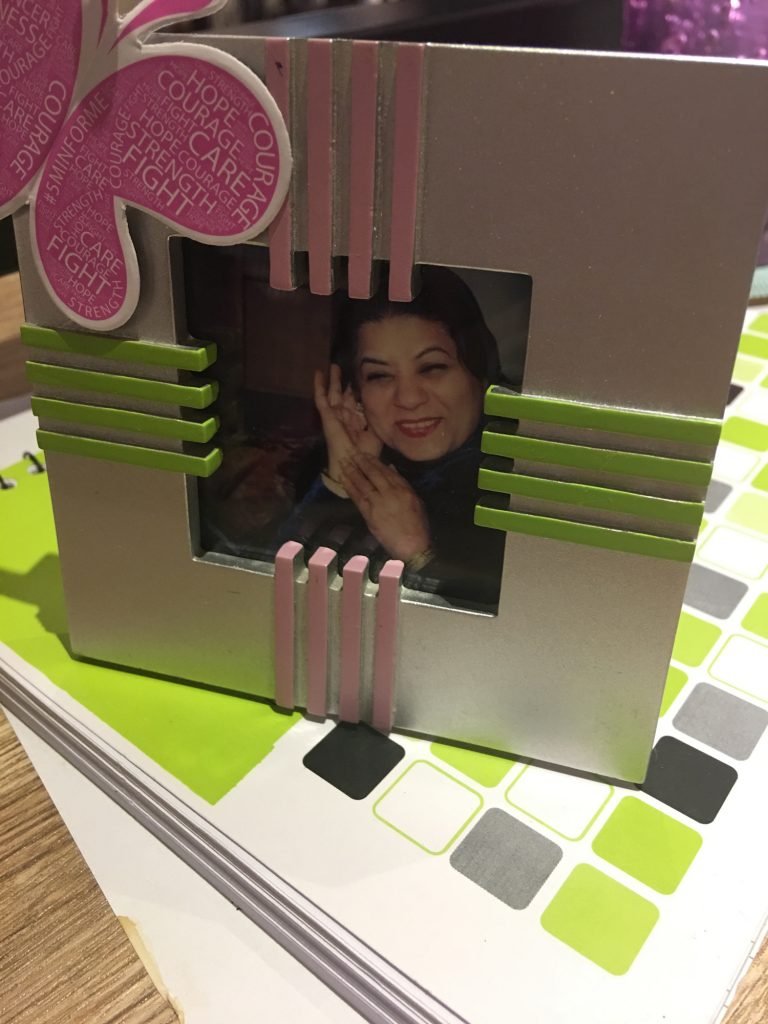 There are many cases on the internet, and I have personally witnessed 3 people who have healed their cancer with a double dose of mindfulness and prescribed dose of their medication. I cannot go back in time and bring my phupo back, I had to let go of the guilt about not having this knowledge I have today when I was 16, so here I am sharing what I have come to learn. Every person I come across every now and then in battling with a limiting belief and looking for validation. My message to everyone is to remember that validation comes from within and it starts with you.
Dear Phupo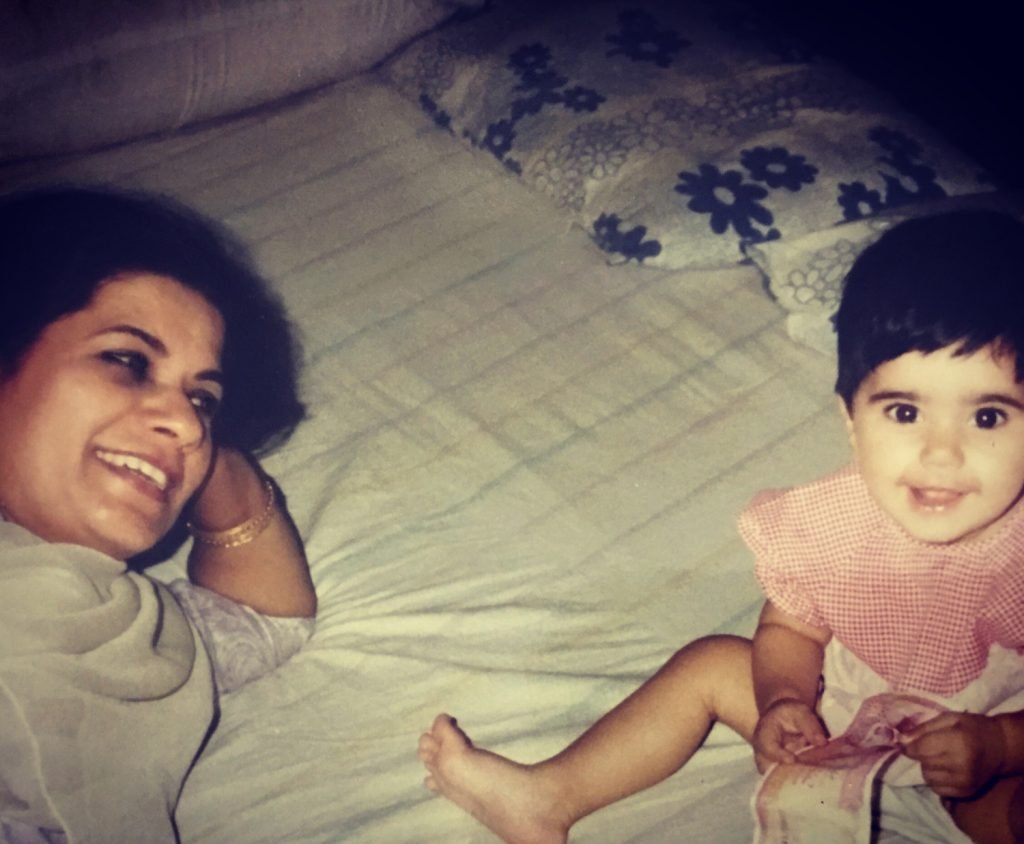 You gave me the last memory of your radiant face with a beautiful smile as you left us, and it's painted like a photograph in my memory. I am not sure if you saw me because my heart was hurting, for not saying goodbye. For years I believed my presence would have made it difficult for you. After a decade, I realize goodbyes are only for the eyes, the souls are always connected.
Yours
Pink Cherry Tomato (that's the