Shoes for an outfit are like the nurturing fertilizers for a plant; the better the fertilizer, the beauteous the plant. While everyone gears up for the cold winters and contemplate ensembles (the ladies of fashion contemplate ensembles/artwork, not existences), some often neglect their shoe choices; having two or more basic pairs that they throw on with everything. Well, NEWSFLASH! This season is all about having statement shoes, so have a look at my picks:
Lace up flats and Ballet Flat's Hybrid
The last season's lace up flats have been recycled, reused and viola! You have the new lace up flats and ballerina shoes' hybrid; it's super comfy and trendy. With just enough effort, you can pair these beauties up with a formal attire otherwise stick to the laid-back, chic yet relaxed look with them.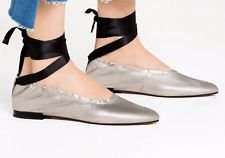 Merry Mules
Ditch the uncomfortable and complex cage sandals and slip your feet into ease. Mules are your go-to versatile shoe options that can take you from day to night smoothly. Feed your inner diva with some sparkles from N21's extravagant mules or quench your thirst with simpler, stylish ones.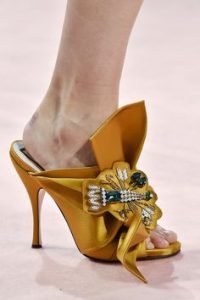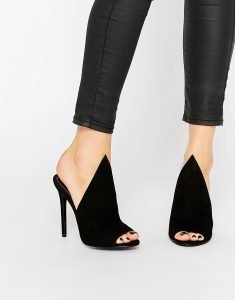 Double Skin Fest
This season, embrace a new layer of skin… with your shoes. The sock /double skin boots are the current roaring lions of the shoe industry. Multiple celebrities and style icons have been adorning these monsters and you can too! Pair this with the classic jean and crisp button down combo or with mom jeans and a snazzy coat.
Metallic Mania
Metallic boots are THE statement accessory that you've been waiting for! If you happen to get your hands on a pair, know that you have entered the shoe heaven. They look best with minimalistic and plain all white/black clothes. With all the load-shedding happening here, we're glad our shoes can guide us towards the light… quite literally.
Written by Lyza Rashid – A student who writes and appreciates the art of literature and cakes.