The extraordinary Shamoon Sultan and his talented wife Saira Shamoon open up about the daily duties of running Pakistan's largest retail brand
WHAT INSPIRED YOU TO START KHAADI ALMOST TWO DECADES AGO:
SHAMOON: I always wanted to be independent and create a name for myself. I am lucky to have gained an edge over others by creating a demand for our products and taking risks that worked for Khaadi.
PERKS OF OWNING YOUR OWN BUSINESS:
SHAMOON: I'm not answerable to anyone.
ONE THING PEOPLE WOULD BE SURPRISED TO LEARN ABOUT YOU?
SHAMOON: I can be reserved and shy at times.
WHY WAS IT IMPORTANT FOR YOU TO INVEST IN CREATING A WORKPLACE FILLED WITH ART:
SHAMOON: To give inspiration to my employees and make them feel at home. When they come to work, it should be something they look forward to.
HOW WOULD YOU DESCRIBE THE KHAADI WORKPLACE CULTURE?
SHAMOON: Fast-paced, creative and friendly.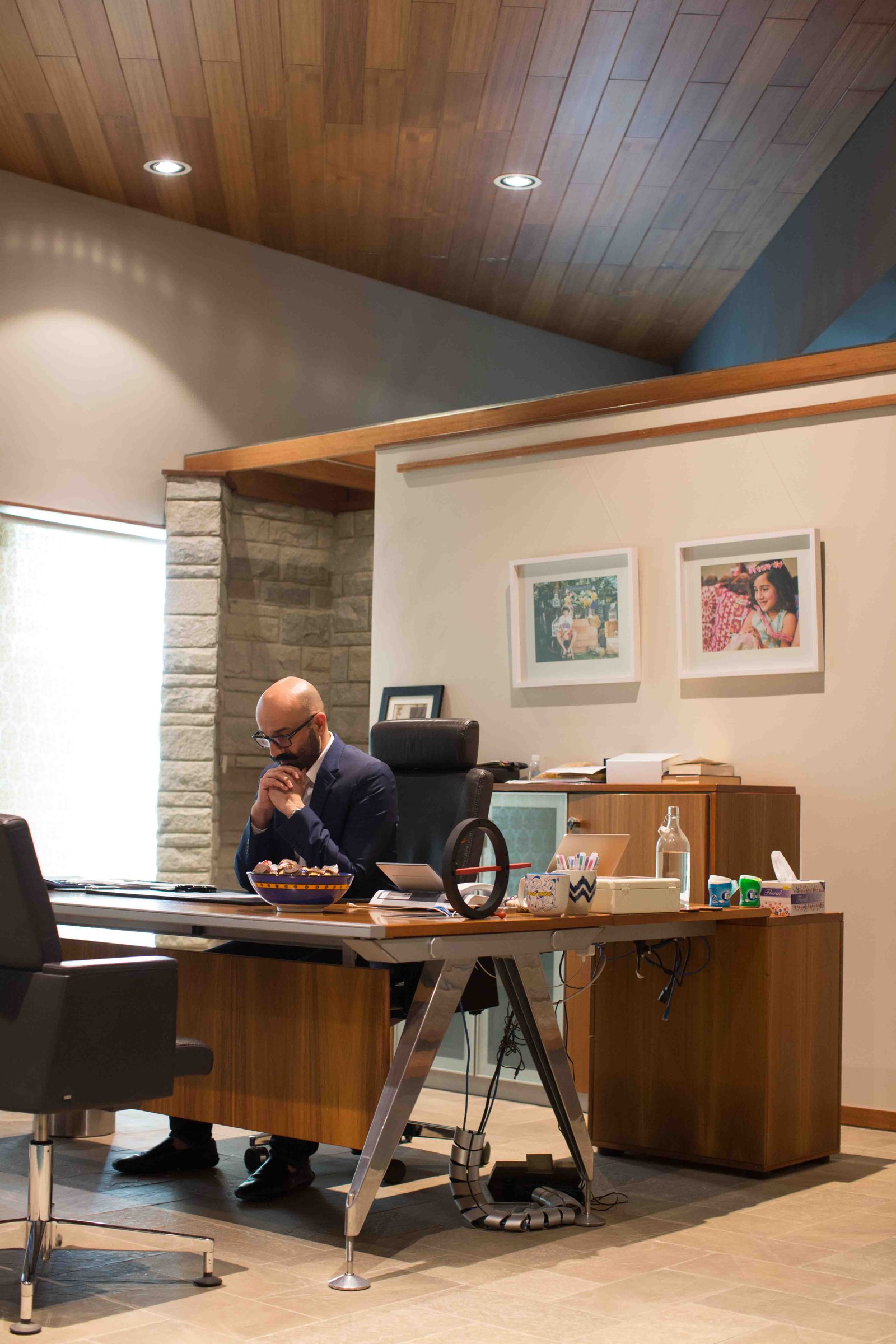 WHEN DO YOU GET INSPIRED?
SHAMOON: Anywhere, anytime.
SAIRA: Inspiration doesn't have a time and place.
PROUDEST WORK MOMENT:
SHAMOON: The day Khaadi's first store opened in '99, and every day since then.
SAIRA: Every day is a proud moment when you see your ideas coming to life.
MOST MEMORABLE EXPERIENCE FROM YOUR CAREERS SO FAR:
SAIRA: Just looking at the journey of the past 18 years of Khaadi's rising success.
HOW WOULD YOU DESCRIBE YOUR PERSONAL STYLE AESTHETIC:
SHAMOON: Classy.
SAIRA: Androgynous.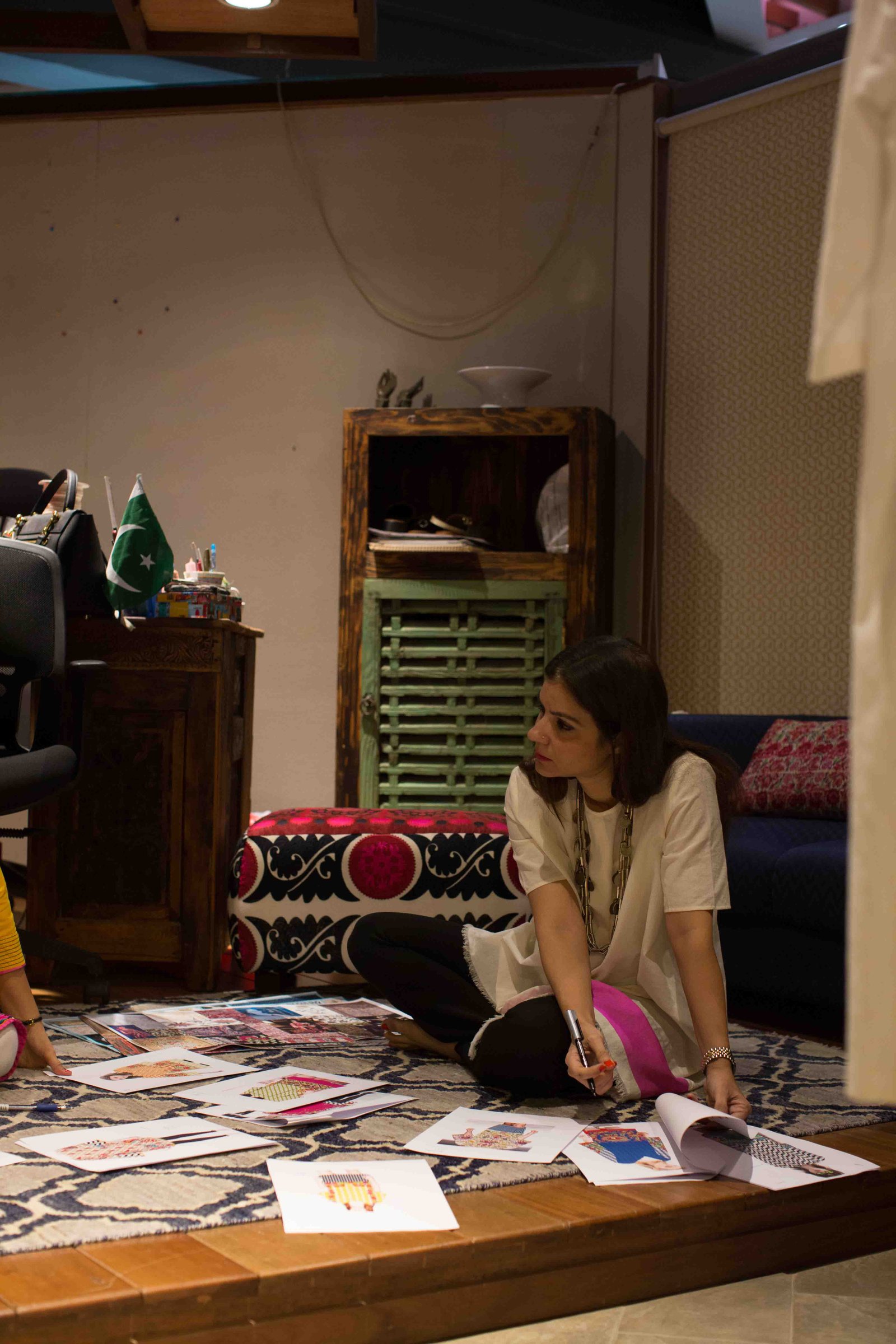 THREE MUST-HAVE ITEMS IN EVERY CLOSET:
SAIRA: White shirt, classic jeans and statement necklaces.
WHEN IT COMES TO WORK, WE CAN MOSTLY FIND YOU WEARING:
SHAMOON: Smart clothes.
SAIRA: A casual and comfortable outfit.
YOUR FAV. ACCESSORIES THESE DAYS:
SAIRA: Chunky necklaces.
DESCRIBE THE KHAADI AESTHETIC IN THREE WORDS:
SHAMOON: Inspirational, young and trendy.
SAIRA: Young, energetic and innovative.
WHEN ALL ELSE FAILS, YOU THROW ON:
SAIRA: A white shirt and black pants.
WORK QUALITY YOUR ARE MOST ADMIRED FOR:
SHAMOON: Punctuality.
SAIRA: Creativity.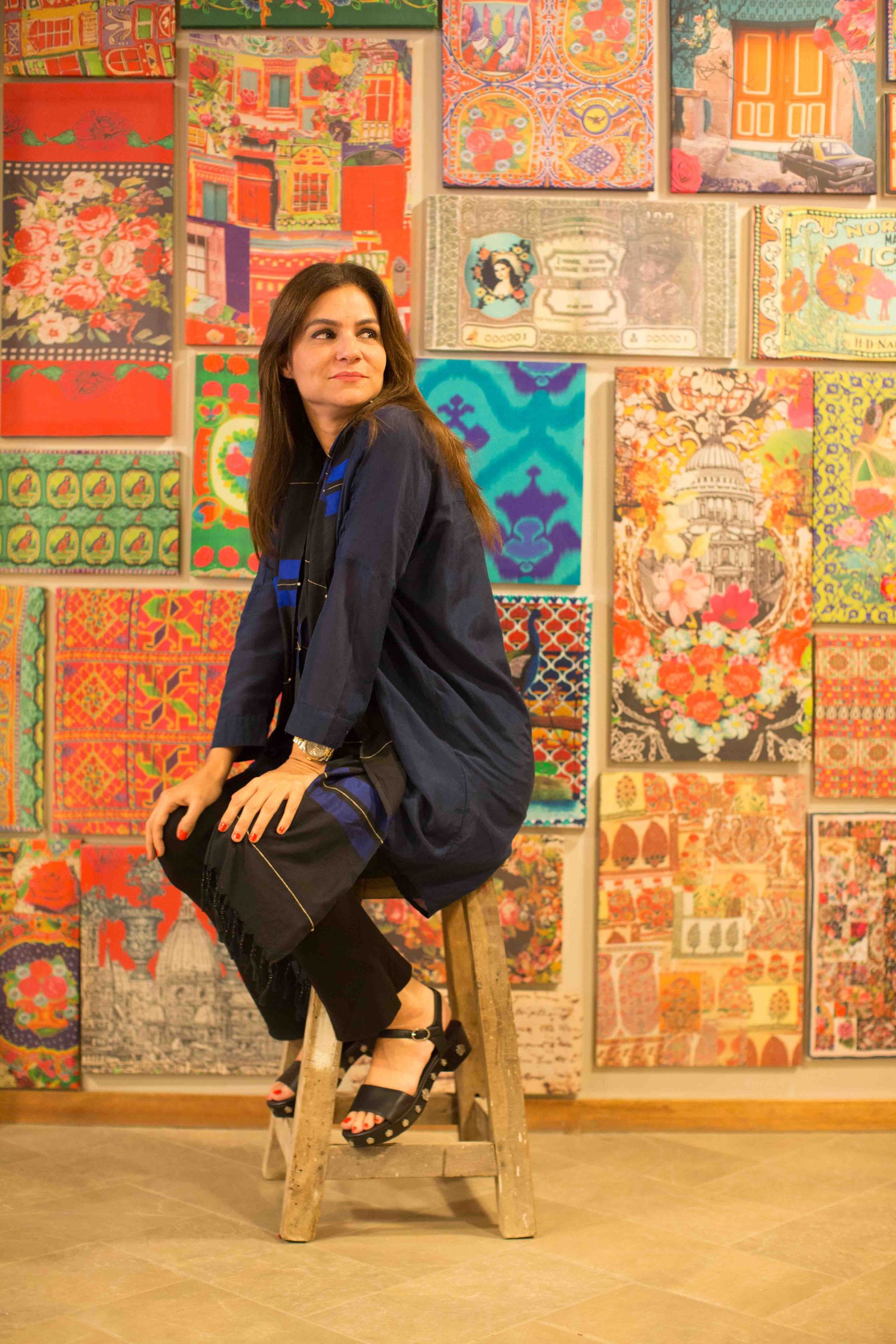 WORK QUALITY YOU ARE MOST HATED FOR:
SAIRA: Bluntness.
FOR BREAKFAST, YOU EAT:
SHAMOON: Nothing.
SAIRA: Coffee.
COOLEST PART ABOUT YOUR JOB:
SHAMOON: I'm the king of my castle!
SAIRA: It doesn't feel like a job.
YOUR WORK ROUTINE ON A REGULAR DAY:
SHAMOON: Super busy.
SAIRA: Hectic
YOUR WORK HOURS ARE USUALLY:
SHAMOON: 24/7; I work all the time, even when I'm asleep.
SAIRA: All day long.
ADVICE FOR A YOUNGER YOU:
SHAMOON: Give myself more time.
SAIRA: Creativity has to translate commercially also.
FOR LUNCH, YOU EAT:
SHAMOON: No carbs.
HOW IT FEELS WORKING ALONGSIDE YOUR SPOUSE?
SHAMOON: It's not as easy as it seems.
SAIRA: It can be challenging at times.
BEING A BOSS LADY CAN BE…
SAIRA: Challenging at times, but if you are capable and confident in your abilities, you can face anyone or anything.
HOW IT FEELS TO BE A WOMAN IN CHARGE:
SAIRA: I don't think it's any different than being a man in charge; again if you are capable and you prove yourself, it doesn't matter whether you're a man or woman.
ONE STEREOTYPE YOU OFTEN FACE:
SAIRA: A woman is not capable of giving the time needed in a challenging role at work.
FOR A POWERHOUSE COUPLE, YOU BOTH HAVE CHOSEN TO STAY OUT OF THE SPOTLIGHT. WHY IS THIS?
SHAMOON: Great brands will always be remembered, not their owners. My priority has always been for people to remember my brand before me.
SAIRA: We have always focused more on putting the brand first, then ourselves.
WHERE DO YOU SEE KHAADI IN 10 YEARS?
SHAMOON: All over the world.