With Winter in full swing and your newly revamped wardrobe (boots, fur gilets and coats, done), updating your lipstick shades this fall is just as important. Mahnoor Farhan brings you a list of the perfect lip colours to use this fall.
1) Red
Makeup trends come & go, but red lipstick remains forever. Matte or glossy, deep or bright – a bolt of red lipstick can update your look instantly. In the winter season, when everyone wears dark colors, red lipstick can brighten your entire look, and make you look a thousand times more glamorous!
2) Plum
A gorgeous reddish purple shade, plum lipstick is winter's take on the classic! From fair to dark skin, there's a plum shade for everyone. If there was such a thing as a universally flattering shade, plum would be a contender.
3) Nude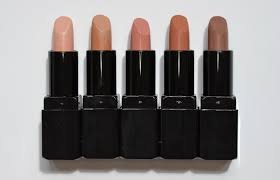 Nudes look a bit out of place during the summer season because summer is all about bright colors, but they look amazing in the winter! Nude lips give you a sensous look, and go perfectly with heavily made up faces. If you want to go for a natural look, nude is your color!
4) Burgundy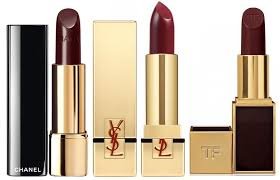 If you want in on the super dark lip trend of the moment, burgundy should be your go-to! It creates beautifully sculpted lips, & is perfect for you when red just isnt doing justice.
5) Black
Dare to be dfferent this winter season with a black pout! Pulling off a black lipstick is not very easy, but the one's who do, look like they've just stepped off a runway, such is the glamour of a black pout!
This season, spice things up with these unique lipstick colors, because fall-favored neutrals are so last season!