Last week, I was fortunate enough to be invited to Lisbon, Portugal for the L'Oreal Professional Business Forum. an annual extravaganza held for all in the industry to come together and share trade secrets, emerging trends, guidance and advice and most of all, to party it up with the best of the best! From man buns galore, to some much needed piri piri chicken, here are some of my highlights from this amazing weekend!
MEET THE TEAM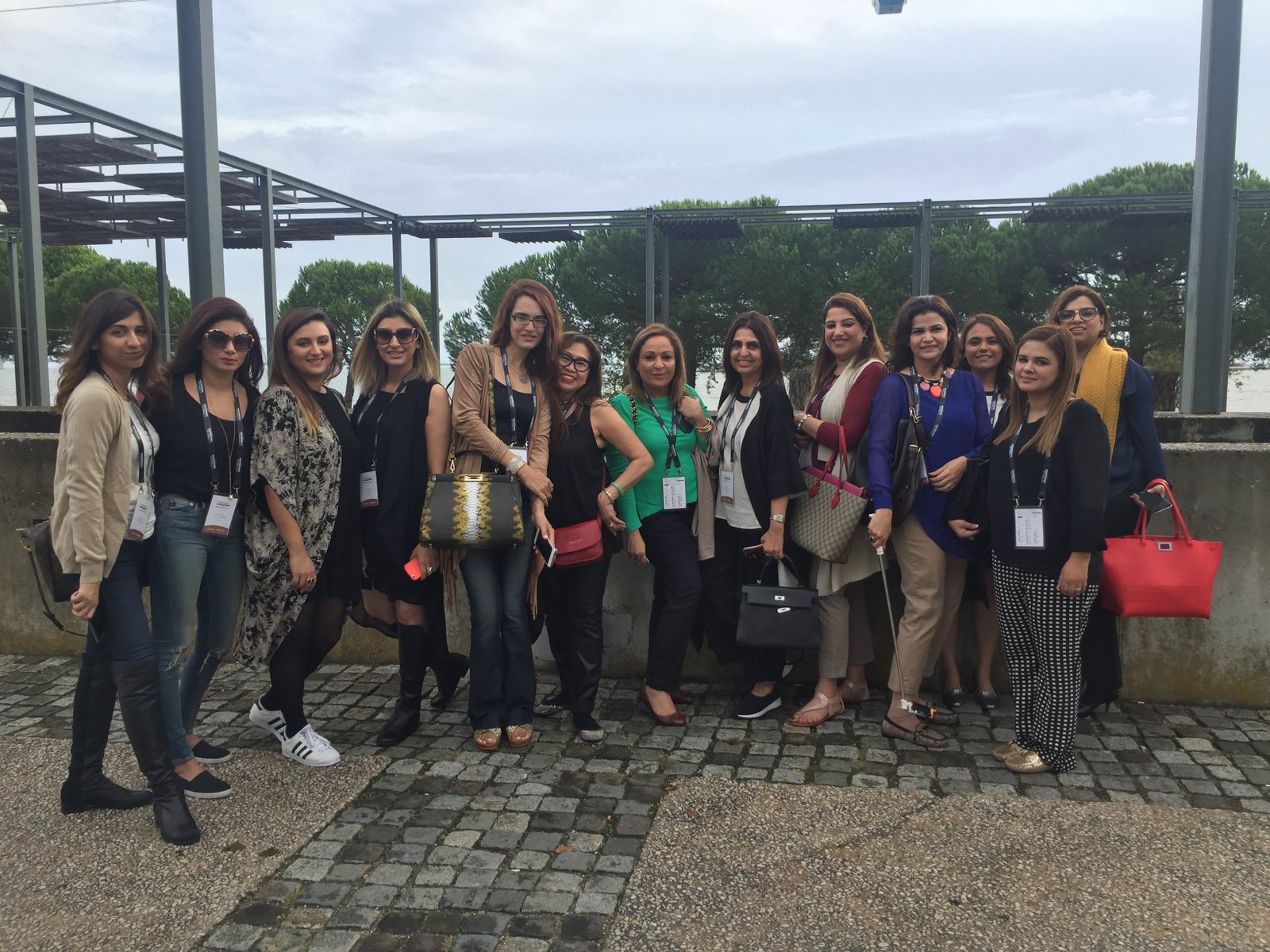 Seeing Team Pakistan in such strong presence at an international level was probably the biggest highlight of my trip. We were loud, proud and representing our country with the finest hair stylists, colourists and salon owners in the biz. Guiding us was the amazing team from L'Oreal Pakistan, headed by General Manager Salman Amjad and his team, Commercial Director Hassan Murad and (the unbelievably helpful and my personal savior) Education Manager Tanzeela Hashwani. From around Pakistan, we had with us a plethora of talent; Hina Shah Farid of Blush Salon and Spa, sweetheart Asma T of Asma T. Salon, Faiza Abbas of Faiza's Salon, Syeda Ghazia of Annie's Alle'nora Signature Salon, (my go-to guru) Meher Najeeb of Meher Salon, Rubina Hasan of Ruby's Splitends, the gorgeous supermodel Nadia Hussain of Nadia Hussain Salon, Amina Zahoor of Amina Z. Salon, Henna Zulfiqar of Cutting Edge Salon, and the oh so fabulous Javaria (Juju) Haider of Toni & Guy. Oh yes, how could I forget my favs, the adorable couple Shammal Qureshi of Toni & Guy and wifey Redah Misbah of Depilex, with mama bear (and my official favourite person alive) Peng of Peng Salon. This dynamic crew, including myself and partner in crime Maryam Mahmood from team Weekend, were set for three days of hair, hair and more hair!
PRO'S OVER BRO'S
Since my trip, I have been asked several times, what exactly is the L'Oreal Professional Business Forum, and I always say, you have to see it to believe it. Over 2,500 professionals gathered for a meeting of the minds, and for the sharing of talents and trade tricks. From slick back man buns, to hair in every colour and shape imaginable, it was a place where fashion, art and technique all came together under one roof. The sheer energy in the room was palpable, as audiences marveled over the industry's finest and what each individual bought to the table. Let's be honest here, I'm a journalist, not a hairdresser – so what was I doing there? Even as someone who couldn't connect directly with the teachings each session had to offer, I could still appreciate all that was taking place around me. Fashion is fashion, translated however you want, and from seeing stylist Chahong from Korea create modern looks with a stunning live show, to hearing Instagram celebs Matthew Collins and Chrystal Brown from Canada talk about the current emerging trends in pastel hair. Even a "commoner" like me was able to connect to the overall theme of glamour and art that was LPBF.
LISBOA LOVIN'
Adorned with scenic waterfront views, cozy little houses stacked upon one another and colourful streets in hues of yellow and pink, how could one not fall in love with a city like Lisbon? In our spare time, we wondered off to the cobbled streets of the Baixa District, where old world charm met the fast paced footsteps of tourists. With friendly faces and welcoming smiles, part of the charm in any trip is meeting new people and discovering new places.
FOOD, GLORIOUS FOOD
No trip is complete until you have gone into a food coma at least once – and trust me when I say that wasn't an issue here. From all you can eat sushi to the must have Piri Piri Chicken to a true dessert binge, we got to have a little (and by that I mean a lot) of everything!
I can definitely chalk this up as one of the best trips I have taken, where everything from the new world I was exposed to, to discovering a new city with an amazing group of people, came together in harmony! The team at L'Oreal were outstanding
hosts and I look
forward to taking
more adventures
with them (Spain 2017, here I come!)