"All my goals are for my mother. As much as I can do and struggle to achieve, it is all for her"
"If you want to gauge the way I'm feeling on any given day, my style will give it away"
Up Close & Personal
with Iqra Aziz
Sumrina Khan chats to Pakistan's latest sweetheart!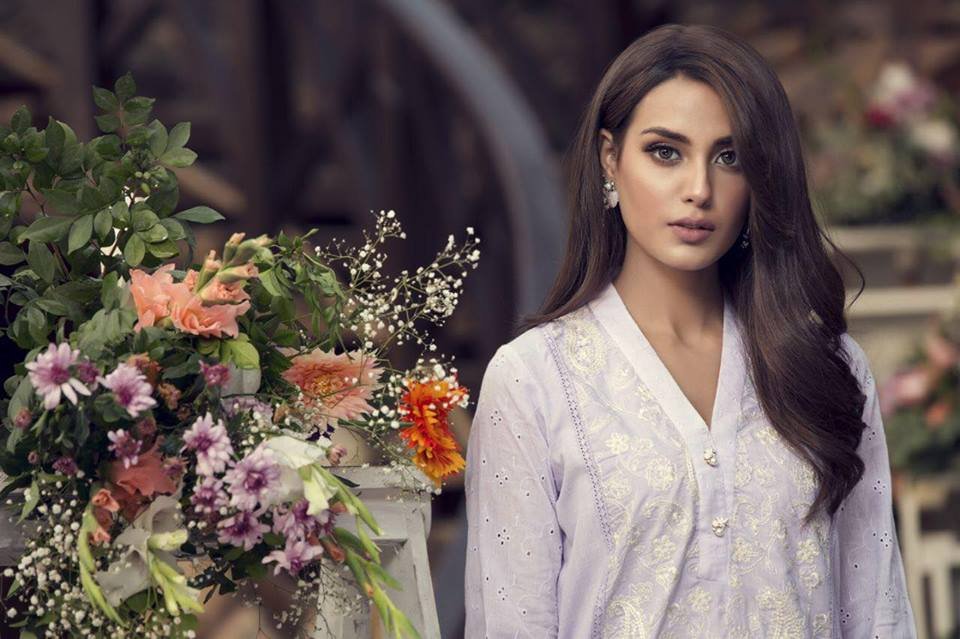 We hear you got into acting without a plan B? Was there ever a moment where your faith in your career wavered?
I think when you dive head-first into something and give it your all, there is always a certain degree of unnerving fear. But, that's the whole point! I started off in the industry at a very young age and it's been more than six years now, but yes, sometimes I do wonder about the alternative. However, I tend to focus more on the current situation and giving it my all.
What's one quality you try to bring to
all your roles?
Each character has different requirements; a different personality, new traits and flaws and a whole new way of thinking. I guess it's tradition that I keep rehearsing by myself to embody any new persona. For me, it's about shedding myself of everything around me and thinking about the 'girl' I need to become. I don't think of my roles as mere characters, but rather as actual people – that is the only way I can become 'her' in the flesh.
When searching for new projects, what do you look for in prospective characters?
Choosing a new project is always the hardest decision for me! I pay a lot of heed in what I choose for myself, because while you get a lot of nice scripts, in the end you choose who you want to be in front of the world. To me, the character should be close to reality, and I am a firm believer that every character (not just the leads!) plays a major role in the plot and development of the story.  I like to go with ideas that are out of the box and not similar to things I've done in the past. Diversity is key to me.
Did you expect Suno Chanda to get such a massive response and fan following? With the sequel confirmed, what can we expect from season two?
Definitely not! When you take on a role you never really anticipate how the audiences will react to it, but I believed in the potential of Suno Chanda from the moment I read the script. It's always a blessing to meet the fans and see how much you related to them. As for season two, expect to see a lot more laughter, fun, romance, entertainment, family time and of course shenanigans!
You've talked about how you'd like to see more strong female characters on screen, and also mentioned that some of your lines in Suno Chanda were improvised. Do you think you'd ever be interested in working behind the scenes to write such roles?
That's a really difficult question. I'm an actor; I can improvise lines because in that scenario, I'm the closest to my character and the situation on-screen. But at twenty years old right now, I feel like I have a long way to go before I delve behind the screens into scriptwriting. It's definitely on the agenda in the future though.
What advice would you give to the young actors hoping to follow in your footsteps?
I'm honoured to have had an impact on the youth, and I'm so happy to share what I have gathered from my experiences so far. For example, it doesn't matter how you look on-screen – it's not about the hair, the makeup, the right angle of your face, or your clothes those things are just add ons. To truly make an impact, it's is all about personifying the character that was given to you on paper, and doing it so well that you leave your mark and become that character. Focus on the work and the rest will follow.
Have there been any unforeseen downsides
to your success?
I believe it's like the circle of life. Everything has its ups and downs, and my career is no different. What matters is how you deal with it.
What is your guiltiest pleasure snack?
Biryani! I'm lucky I don't gain weight, because I can eat biryani anytime, anywhere.
What would your dream vacation be,
and which three people would you
take with you?
I think if you're with your best friends, then the place really doesn't matter! But if I had to choose, I would go somewhere that's full of nature; with lots of mountains and greenery and peace, with Yasir Hussain, Zain Zaidi and Hina Altaf by my side!
Tell us about a personal goal you've set for yourself, that isn't related to your career.
I think my biggest personal goal is to get a place for my mother and myself, and move from where we live right now. This has been her home for more than thirty years, and it's extremely dear to us. All my goals are for my mother, as much as I can do and struggle to achieve, it is all for her (and my sisters, of course!)
Is there anything you've always wanted to try, but been too nervous?
Sushi and bungee jumping! Haven't mustered  up the courage for either yet.
You have an amazing sense of style. Who's your ultimate fashion icon?
My fashion sense depends on my mood. If you want to gauge the way I'm feeling on any given day, my style will give it away. Some days I am in my PJ's with no makeup, and other days I take the time to get dressed (you may even catch me in a ballgown!)