Harder, Better, Faster, Stronger feat. Asif Butt
From being a child Wushu star to training celebrities, we sit down with this popular fitness trainer to see what makes him lift.
How did you enter the field of fitness?
I've always been active and competitive from a fairly young age. My passion manifested early on as a child Wushu star in 1986. I rose through the city, district, province and national levels. I have had the honour of representing Pakistan at the World Championship level. I eventually culminated my professional martial arts competitive career in 2006 and went on to become a national champion on multiple occasions. Additionally I have proved my mettle internationally as a top competitor overseas and amongst the global Wushu masters in China. It has been an exciting journey ever since.
What other certifications and training experience do you have?
I take my profession very seriously and have undergone multiple trainings and certifications at a national and international level. I'm one of the few UK certified fitness trainers in Pakistan at the moment.
All these years, how have you kept your passion alive for fitness?
It wouldn't be an exaggeration to say that sports and fitness are a part of my DNA. I have kept my passion alive by helping others achieve their physical fitness peak as a Personal Trainer since 2006. As a former professional sportsman, I have a great amount of interest and knowledge in human metabolism, diet and nutrition details for particular strength and endurance levels, all of which help me be a better trainer.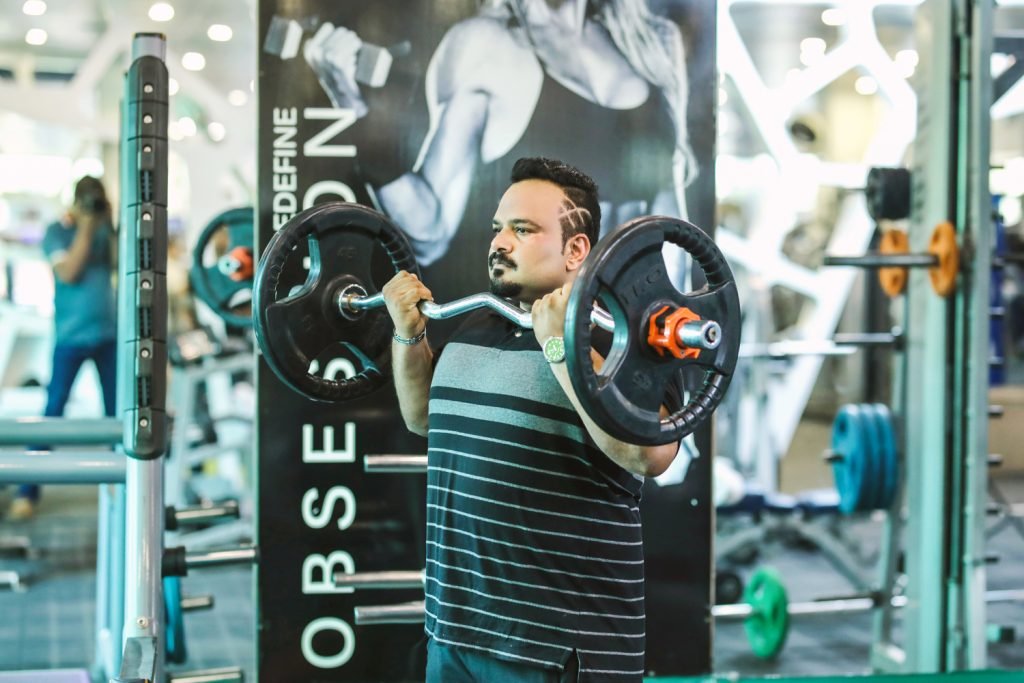 You're known for being a celebrity trainer. Who all have you trained?
I have had the good fortune and professional validation of training top national celebs. To name a few, I have worked with Sana Ali, Fakhar, Fizza Ali, Meera, Noor, Annie Khalid, Saeeda Imtiaz, Humaira Arshad, Saher Ali Bagga, Saher Lodhi, Sofia Mirza and Muneeb Butt.
Is your fitness regimen different for celebrities?
I treat all my clients with the same level of professional care, respect and attention regardless of their stature. I consider myself to be a human body mechanic and I use the same tools in different ways for my clients! It requires great commitment on my end to bring about the very best in all my students.
What is your diet like and personal fitness routine?
I try to stick to a balanced diet with the right type of macro-nutrients (carbs, protein and branch chain amino acids, fats and fiber) and micro-nutrients (vitamins and minerals). I also make sure I'm well hydrated and I keep my meals small but more frequent to regulate my metabolism. I also train regularly twice a day. The morning session incorporates purposeful stretching, Tabata style cardio, yoga / Tai Chi and body weight exercises. In the evening, I indulge in a lot of strength and weight training.
How important is hydration for
overall health and fitness?
Hydration is a factor that we need to highlight given the weather conditions in Pakistan. You need to consume water at regular intervals before you feel thirsty because by the time you feel thirsty, you are already dehydrated. Another important factor missing here is not regulating the amount of sodium in our diet. A high salt in-take leads to bloating, higher blood pressure and unwanted water retention which can wreck your weight-loss of aesthetic muscular goals.
What is your method of working
with a client? 
The first step is to analyze their current level of fitness and goals – both short-term (1 to 3 months) and long-term (6 – 24 months). Once we agree on these, I design an individual, diet, exercise and rest plan. My job then, is to make sure we reach the goals as a team. My client's success is my reward. The remuneration pays my bills but that is not my motivation in life.
How do you ensure that your client stays interested in the workout regimen?
I have a very balanced background in strength training, martial arts and overall functional training, I always design a balanced regiment and regularly change the mechanics and exercises for the same muscle groups to ensure that the client enjoys training.
Is it true that fitness is a lifestyle?
Fitness is not a one-off scheme of things. It's a lifestyle. If you don't enjoy it, it will not work! So it is equally important that my clients have fun training with me.
What is more important in improving fitness: nutrition or a gym routine?
Any fitness trainer that chooses one will be giving you the wrong answer! They are both very important and they are both lifestyle changes that you need to stick with. Remember, muscle mass and weight are driven by hard science. If you burn roughly 3,500 calories, all others things being equal, you will lose 1 pound of body weight. The tricky part is how you maintain muscle mass whilst reaching your ideal weight goal. Both are very important. Like they say, Your abs are made just as much in the kitchen as the gym!"
Does working with weights always increase bulk?
Not if you don't want it to! This is a big misconception. You can use weights to add lean mass. You can design a weight training regime to look like John Cena or Shahid Kapoor. Both primarily do weight and strength training. But John is more focused on building mass via power lifting whilst Shahid focuses on more of a routine designed to build lean mass and abs. It all depends on what your goals are.
What do you think of fad diets
like the cabbage soup diet and bananas and milk diet?
I don't believe in fad diets and commercial detoxes. They are not very healthy and sound in terms of the science of nutrition and more importantly they are not sustainable.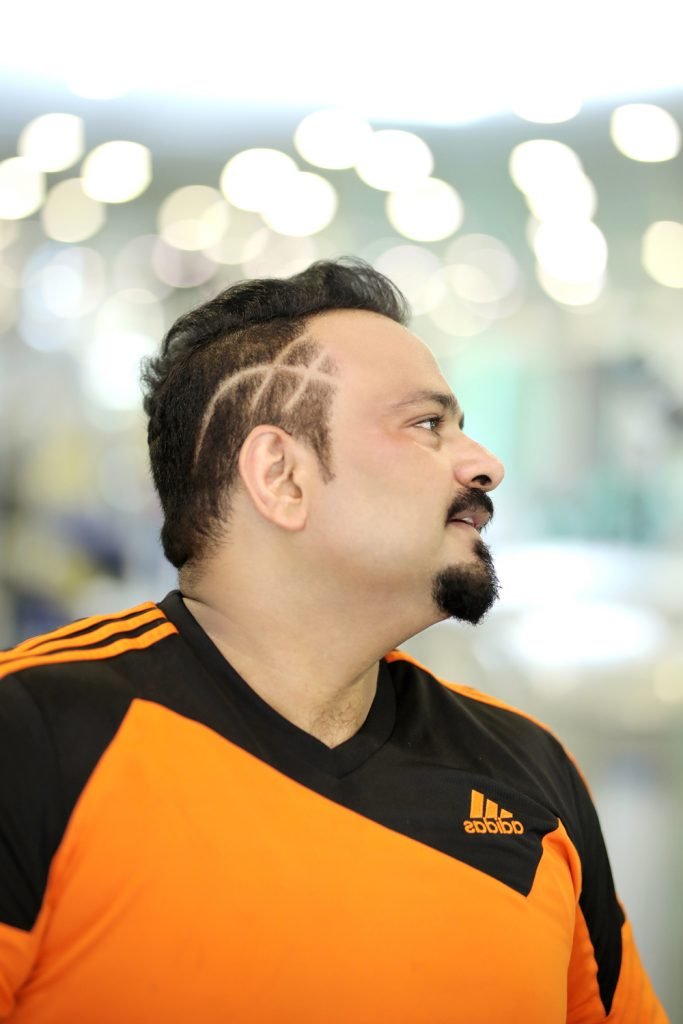 When it comes to workout routines,
does one size fit all?
Just like in other aspects of our daily lives, in fitness, one size does not fit all. A qualified trainer will always tailor-make a special exercise regime for an individual client. Factors such as gender, age, current fitness level, personal goals and time are crucial. For this reason I'm not a big fan of group training fads and boot camps as results vary significantly for different people and the risk of injury to those individuals who cannot engage in certain exercises becomes increasingly high. When I conduct fitness classes, all students are the same age group for that very reason. However in these fad based fitness boot camps you have everyone from ages 16 to 66 and when it is not designed individually, you will either not reach your goal or worst still end up with an injury!
What was the defining moment in
your career as a fitness trainer?
I cherish two achievements of mine. Firstly my certification as an Advance Fitness Professional from the United Kingdom and secondly, my nomination as Brand Ambassador of the top notch global supplements brand Gold Nutrition in Pakistan.
Do you think people in Pakistan understand the importance of a fitness trainer or do they still feel like just going for a walk is a good enough fitness routine?
Due to the surge of general health awareness, people are really valuing the quality input and motivation that a well-qualified personal trainer can offer. But before you select your trainer, do your homework. Does he or she have a professional past as a sportsperson? Has he or she ever competed actively, nationally or internationally? Who are his current clients? Are they satisfied and have they achieved their results? Whilst walking, lifting, running and swimming are all good. They do not replace the value added by a professional. Also as we keep repeating the same routine, results start to diminish.
#Fitness101
Diet (protein is essential for maintaining muscle mass) and exercise based on a scientific basis. Because 3,500 calories equals about 1 pound (0.45 kilogram) of fat, you need to burn 3,500 calories more than you take in to lose 1 pound. So, in general, if you cut 500 calories from your typical diet each day, you'd lose about 1 pound a week (500 calories x 7 days = 3,500 calories.