Anusha Bawany chows down at the latest hot spot in town
Karachi's ever growing food scene has a new name on the roster, and one that is here to make a mark! Run by two young entrepreneurs, Zainab Parekh and Anam Jangda, The Bakery has a little bit of everything for everyone, and has fast become my new favourite joint in town!
BREAKFAST OF CHAMPIONS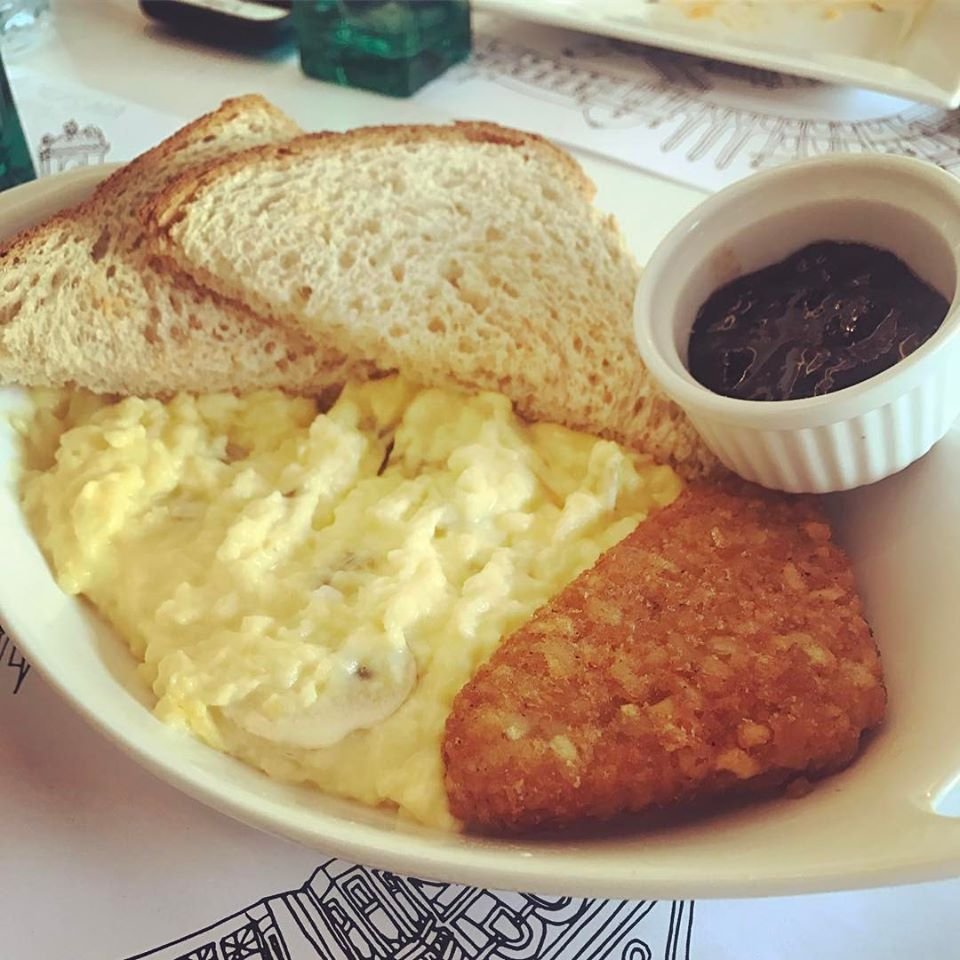 If you're not too big on breakfast, the growing menu at The Bakery is sure to change your ways. From their melt-in-your-mouth bagels to their fluffy Scrambled Eggs, everything on their brekky menu is a solid YES! And if you're really looking to kickstart your day with a heavenly treat, their chocolate filled croissant is just what you need!
#SideNote: I got to test their upcoming waffles and pancakes, and you best believe all they have in store is sure to hit the spot just right.
ROAST BEEF VS.BUTTERMILK CHICKEN
What better way to go all out for lunch than with one of their signature sandwiches? The Roast Beef Sandwich packs a punch with horseradish, caramelized onions, pickles and an explosion of bold flavours. However, if there is one star dish that stole the show for me, it has to be the Crispy Buttermilk Chicken Sandwich! Drizzled with a spicy chipotle sauce (which I could not get enough of), this gluttonous dish has wormed its way to the top of my charts. (Excuse me while I daydream away!)
SPAGHETTI BOLOGNAISE VS. RAVIOLI
Hearty, wholesome and just what you need to satisfy that 'hangry' craving, the Spaghetti Bolognaise takes comfort food to a whole new level. But if you're in the mood for something a little more refined (for all you fancy palettes out there) then the Spinach and Cottage Cheese Ravioli is just what you need. Hand rolled ravioli in an authentic creamy pesto sauce… what more could you ask for?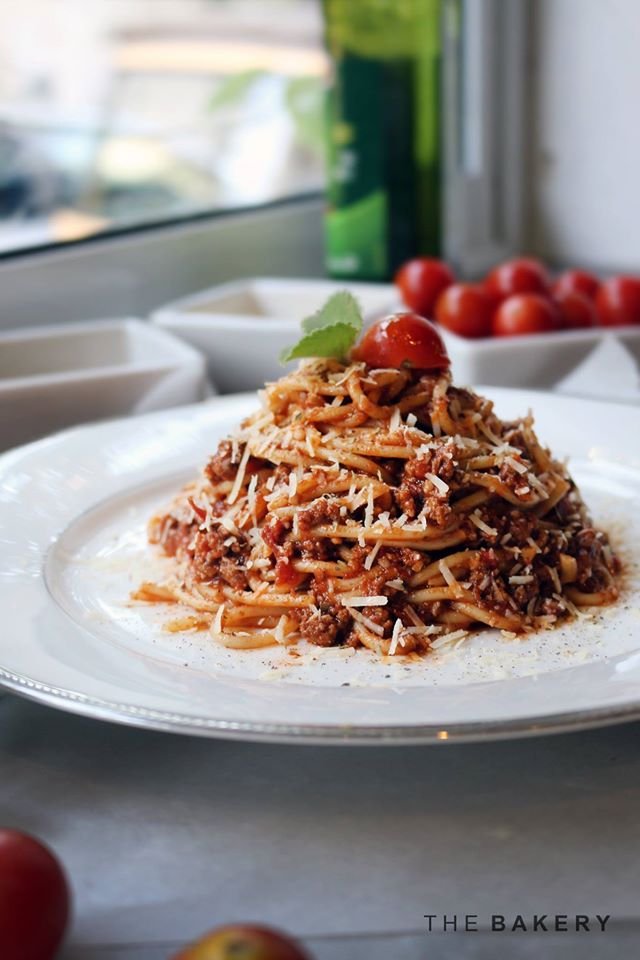 SUGAR RUSH
It's time to get down to business. No meal is complete without the perfect dessert to finish things off, and from their infamous Salted Caramel Brownies (NOT for the calorie conscious) to their divine Tres Leches Cake and the addictive Honey Bundt Cake, the selection of desserts will leave you truly spoiled for choice!
#SideNote: If you're full to the brim, cap off the meal with one of their delicious coffee blends. For me, their Butterscotch Latte is always a must.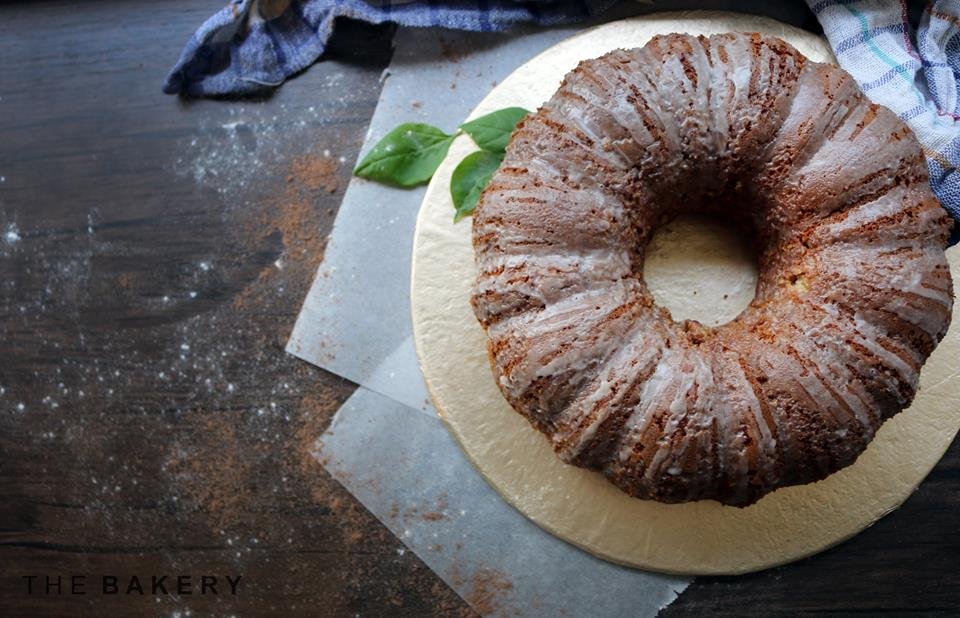 BREADS GALORE
One of the main highlights at The Bakery, besides their funky interiors and neon sign board, has to be their freshly baked in-house breads. Their updated menu include goodies like the Focaccia Bread with sun-dried tomatoes or a delicious and crunchy baguette. And, for the health conscious, there is a scrumptious Seeds and Cereal Loaf.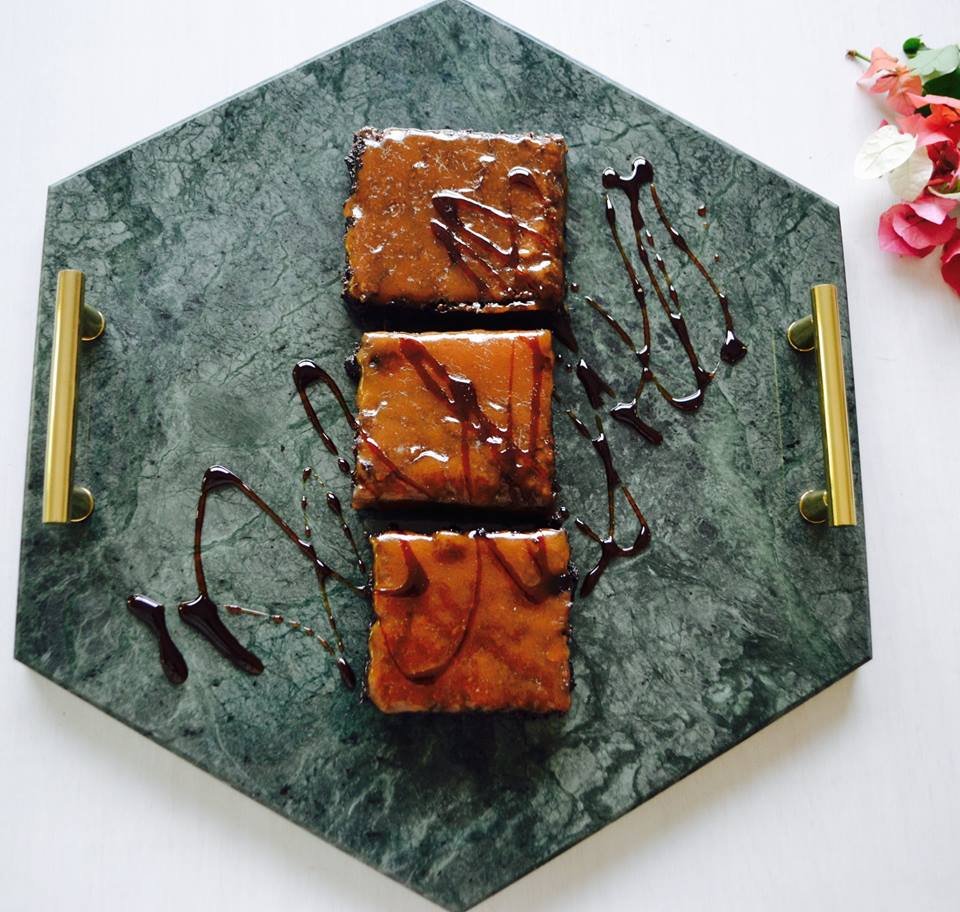 EDITOR'S PICK
If you're in the market to take your taste-buds on a ride, then make sure to try their Sriracha and Caramel Popcorn. Salty yet tangy and spicy yet sweet, this inventive dish has got a kick unlike anything else out there!