Just like every year since 2013 when Sophia Webster started to showcase her designs, the show not only complimented the products with symphony – but also captivated all those lucky enough to attend.
Sunday in conjunction with the co-founder for Secret Shoppers Uk, Bushra Taimur attended the event to bring you guys a live preview on Sunday's Instagram of the show as it was happening.
Known for her not to be missed Fashion Week showcases, this years venue and detailing was nothing short of a fashion extravaganza!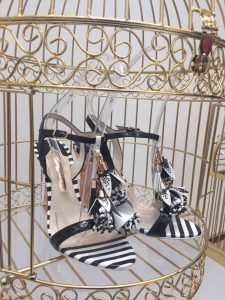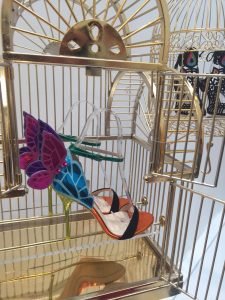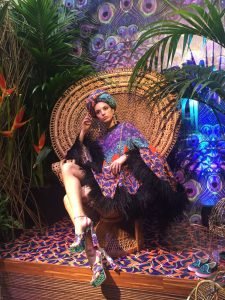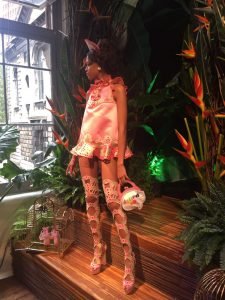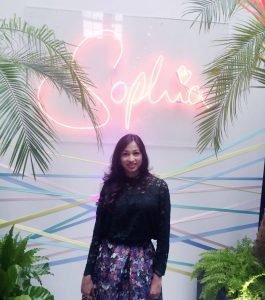 This seasons collection is all about amplifying her signature design aesthetic by introduction a jungle-icons colour pallets inspired by the rainforest. We loved the combination of the metallic shoes with heaps of colourful embellishments.
What we found most appealing was that this collection caters for every and any heel-height preference. Walking around her masterpiece aka her showroom, we spotted not only bold and bright colours but also the variety from Chucky, slim and high/low heels.
Let's talk a little about the interior. First of the location was perfect for any Fashionista, right in the heart of London, in Soho. Once in, you were captivated with the colours and small detailing which as a whole left you breathless at first glance. The models swinging in bird cages to the sound of the 60`s classics. The whole experience was pre planned to the T.
I would like to give a special shoutout and a big thank you to Bushra from the Secret Shoppers Uk team, whom without which I would not have had the pleasure to attend such a fabulous event!
To shop the Sophia Webster collection make sure to place an order ASAP from the link given below! The Secret Shoppers UK team will have exclusive access to pre-order this collection from October.
WWW.SECRETSHOPPERSUK.COM
With an exclusive preview and exclusive access to pre-order, the only thing keeping you from getting your hands on this collection would be bad internet!