Visiting Dolmen Mall on weekends is a routine for many families. There is so much in the mall for both kids
and adults. But this weekend there was so much more as Dolmen Mall celebrated Universal Children's Day
from 17 th to 20 th November.
With candies falling from the sky, a fairy godmother granting wishes, a gravity photo booth and a chocolate
land, the mall looked more like kids' dreamland. And this wasn't it. There was also a whole Children's Day
bazaar with so many activities like story-telling session, arts n crafts, book stalls, balloon art, face painting, and
games including snakes & ladders and dart games. Needless to say, we wished we were kids too! But being
adults didn't feel so bad when we saw amazing discounts offered by numerous outlets at the mall. All in all,
Dolmen Mall was the perfect place to be on the weekend.

But the best part wasn't the activities or the discounts, it was seeing Dolmen Mall's staff saving flustered
parents by taking their crying kids to Sindbad for free rides and putting a smile on their faces. Dolmen Mall
certainly knows how to win hearts of its visitors.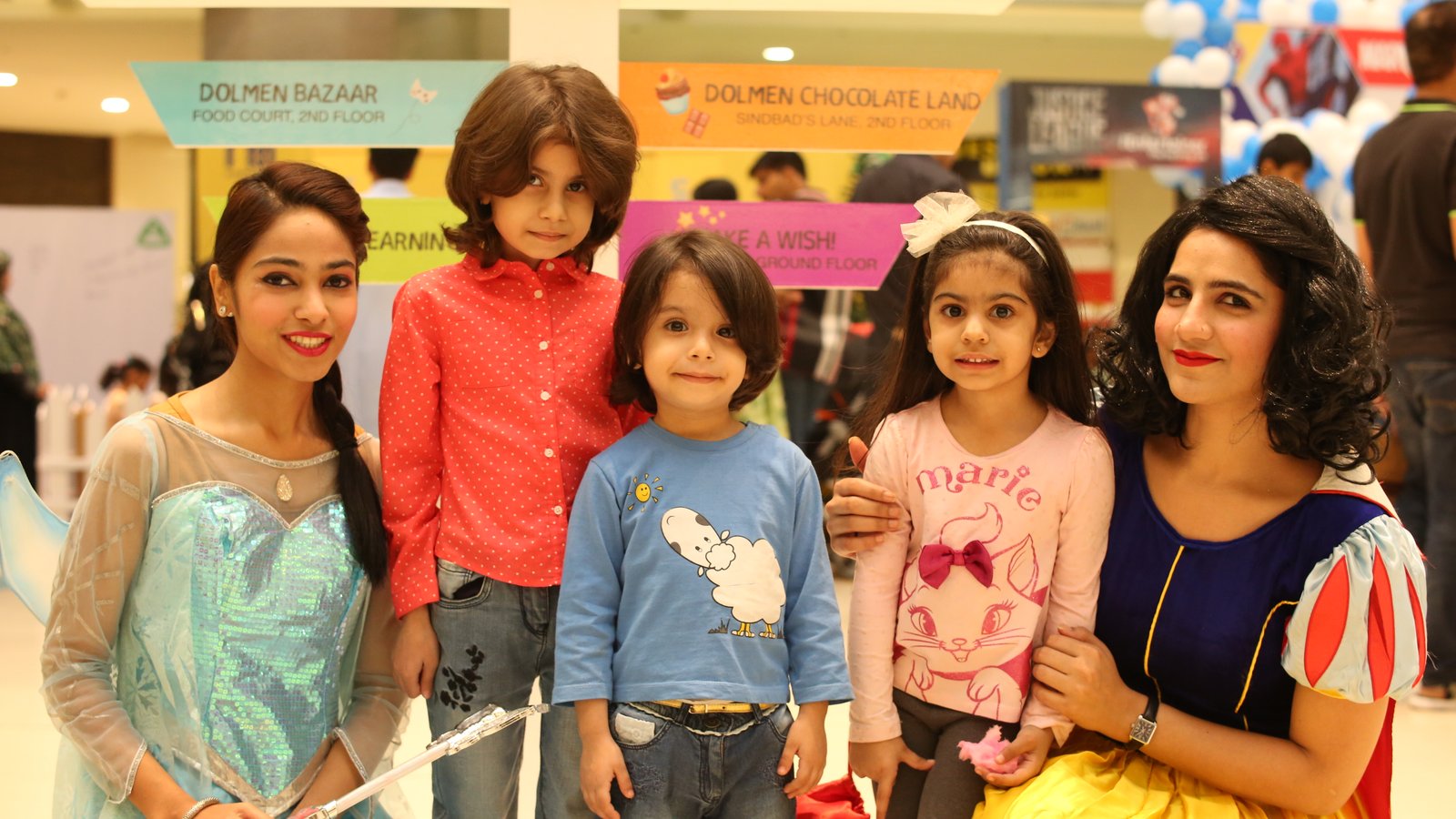 With cuddle carts for toddlers, women only parking, wheel chairs and wheelchair assistants for the elderly,
restrooms and prayer areas on every floor, to going an extra mile on children's day and making sure all kids
under Dolmen's roof are happy, Dolmen Mall has definitely raised the bar when it comes to providing
customer experience.