When east meets west we don't usually end up with Peshawari Chappals under a cotton pin stripped dress, but well, today is the day.
The sun is up and we are feeling fresh and might I add, flirty. What a perfect day to receive a pair of bright blue sandals from Chapter 13!
The sandals fit perfectly! Which they don't usually since I have super flat boney feet, and most sandals/chappals are loose from the top but hey, these shoes fit like a glove! What's more, the color of the sandals was even more beautiful to look at for real. *It's a huge bummer to order online and receive a product that doesn't do justice to the picture. I know. We have all been there before.*
Intrigued to find out more about chapter 13 we asked the Ansari sisters to spare us a few words. Qurat u lain and her sister, Sadia, run Chapter 13 together. Coming from family background of shoe makers they had the needed support and encouragement to start the business.
In business since 2013, they have gained substantial recognition in the local market and are excited to soon go international! How proud are you of these girls?!
Their variety is full of beautiful embellished and embroidered footwear. Do check out their latest editions!
Find them on Instagram @chaptr13 and Facebook www.facebook.com/Chaptr13/ for beautiful hand crafted slip-ons and sandals.
Cheers xx
*squish squash like the sound of squeezing oranges*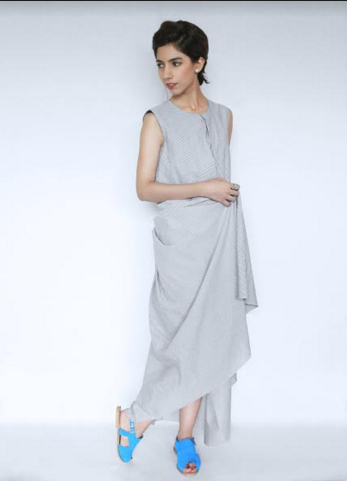 Visit @dearorangemarmalade on Instagram
*something else could catch your eye*
WRITTEN BY DEAR ORANGE MARMALADE