Taskeen Zahra reports back from Lahore's latest go to comfort food JOINT
For the love of all things fried! Located next to CSD Cavalry, Masood Anwari Road in Lahore, Awesamosas have added their own twist to the very basic and traditional savoury samosa, a staple in our local cuisine. They have managed to wonderfully transform samosas into a proper meal and their newly introduced goodies are no longer snacks that you would just crave on a rainy day, but hearty helpings of triangular, heavenly bliss!
Interior
The interior is minimalistic with a New York dhaba feel to it. They have blackboards that display the menu in colourful chalk, which adds a very casual yet creative appeal to the place.
Menu
Let's face it, we're all bored of ordering food and knowing exactly how it'll turn out. Every other restaurant is producing better or lesser versions of the same generic food items. The shock factor at Awesamosas is one that is nothing short of a true, jaw dropping experience. The menu helps simplify the ordering process for customers. The ordering process alone is so much fun! I almost clapped like a seal with excitement when I was asked if I wanted my burger the "shareefaana" or the "loose" manner. (The former entails less sauce, which means you're missing out on the real explosion of flavour to save yourself from a little sloppy eating.) I, however, dared to go for the loose – and boy, oh boy the extra sauce made all the difference!
Service
The staff is extremely polite and eager to guide you through the menu to help find the right fit for you. Simultaneously, the entire set-up allows you to experience live cooking, so you can see how hygienic the entire kitchen and staff is while they prepare your food.
Dig In
The BBQ Pulled Beef Burger
This burger has got to be the best one I've had in a really long time. The beef samosa patty inside is well cooked and the balance of flavours is bound to take you for a ride. Make sure you have it the "loose" way – with every bite, the sauces ooze into your mouth and help you experience an out of body, food lovin' experience. (Psst. The jalapenos and the cheese help add a kick to the flavor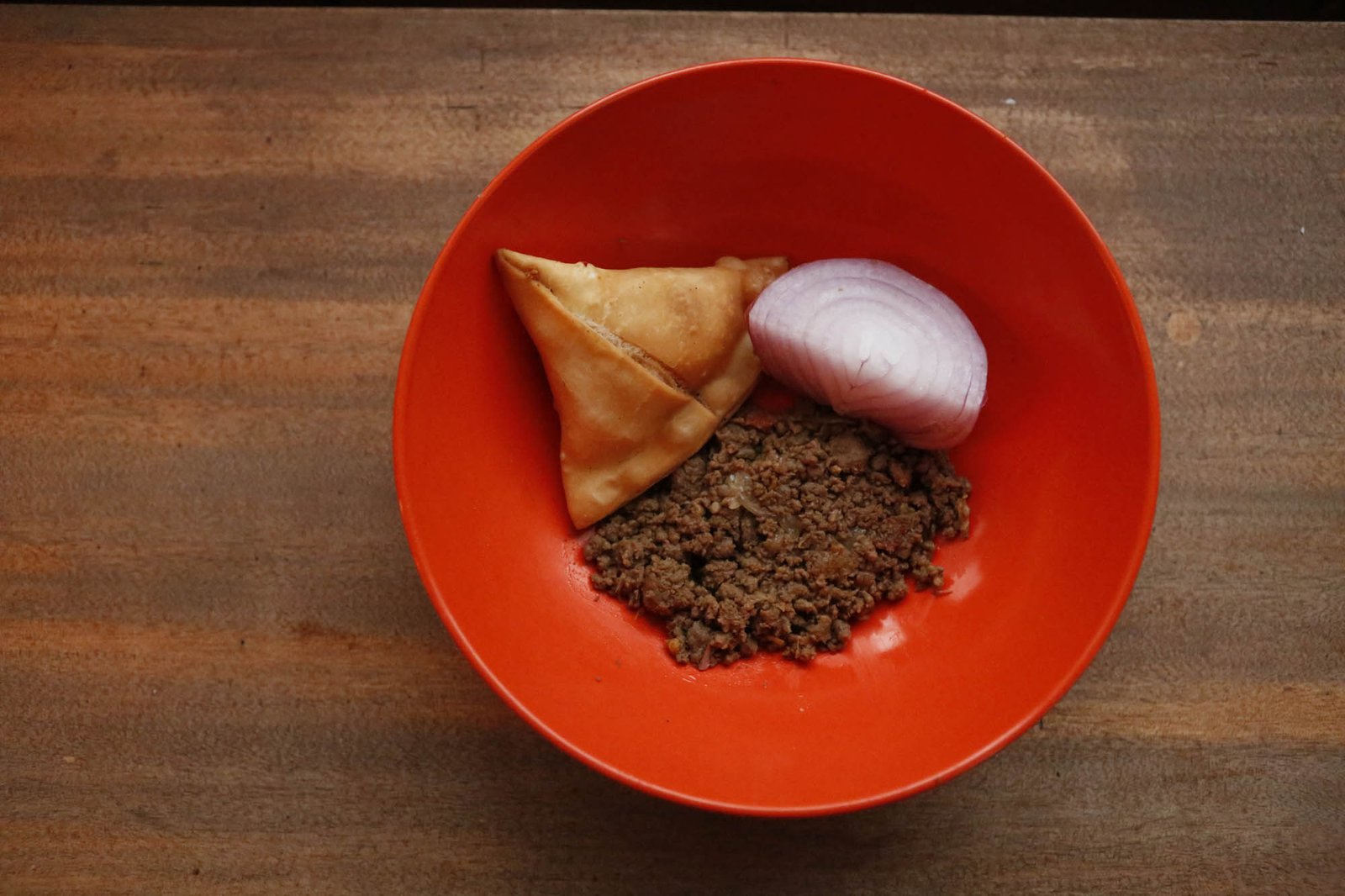 The Smoked Chicken Burger
Packed with tender and juicy chicken,which is smoked to have that perfect charcoal taste, this burger is bang on point with flavour – and the serving size was just right.
Dam Ka Qeema Bowl
Dam Ka Qeema is beautifully enveloped in three samosa patties and served on top of an amazing blend of aloo and channay. The aloo channay are tossed in Imlee-BBQ sauce that blend together for the perfect desi combo.
Caramelized Onion Bowl
Imagine an amazing blend of sausages and caramalized onions… And now imagine them inside a samosa. You think this is it? Hell no! Now picture this combination served on top of a white sauce pasta. I know what you're thinking – who the hell came up with this strange combination, right? Trust me, once you're past feeling shocked, the flavours are so amazingly balanced that you wonder why no one came up with this ingenuity before.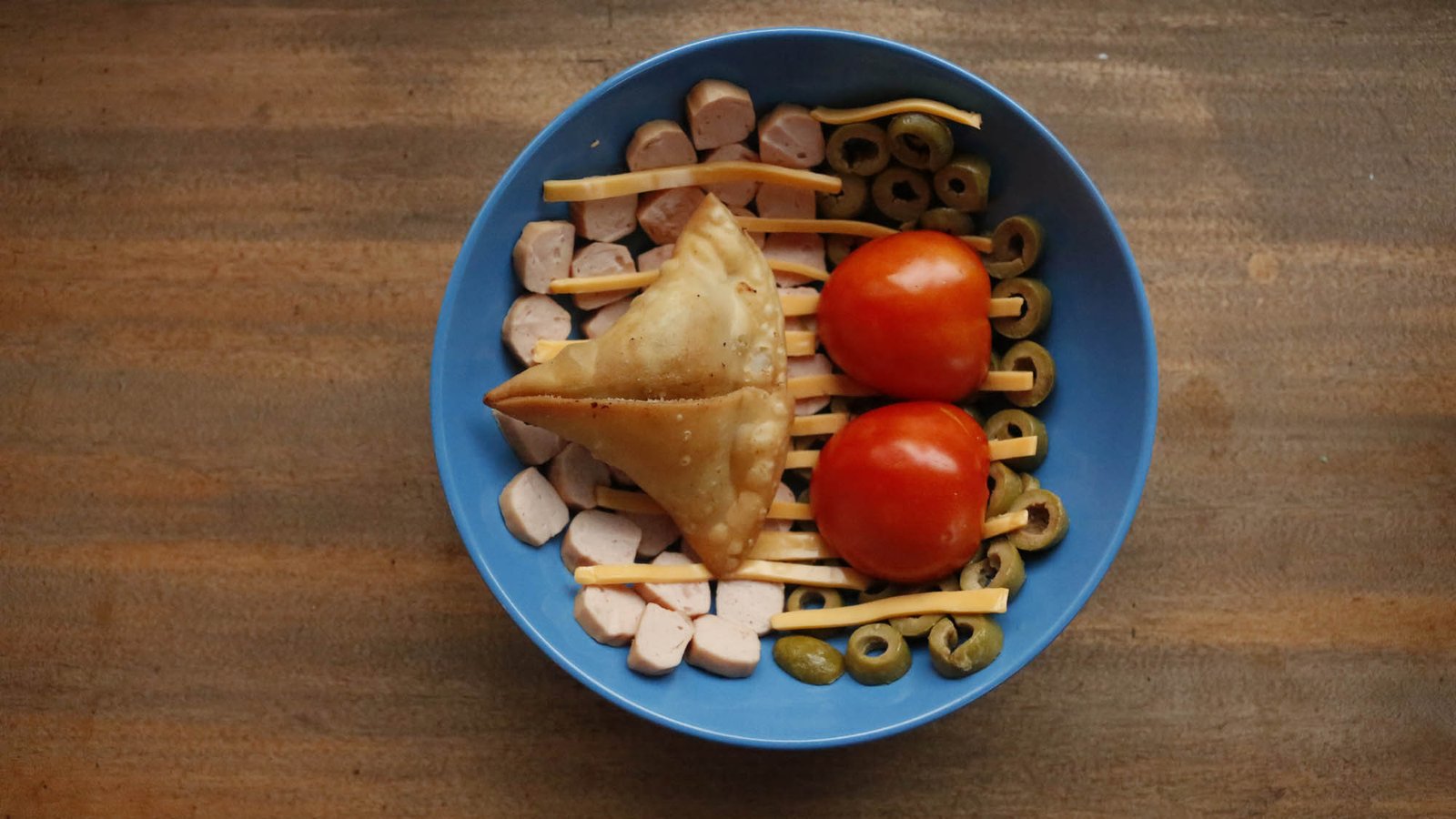 Butter Chicken Bowl
We all love us some butter chicken – I know I do. Picture this classic dish stuffed inside a samosa and served with a butter chicken sauce, along with beans and other vegetables to add another dimension to the dish. It's filling and oh-so-very-creamy!
Awesamosa A La Mode with Reese's
This particular dish is what I had been waiting for all night. Reese's peanut butter cups melted inside a samosa, and served with two scoops of ice cream. The three samosas of Reese's peanut butter are drizzled with a mocha sauce to cut through the sweetness, which helps create the perfect balance of flavours that send you through the roof. This has to be my new favourite comfort food – chocolate, peanut butter, fried samosas, ice cream and mocha sauce, there is no other dessert that offers an amalgamation of so many of my favourite things.
Must. Not. Stop. Eating.
Khubsoora-tea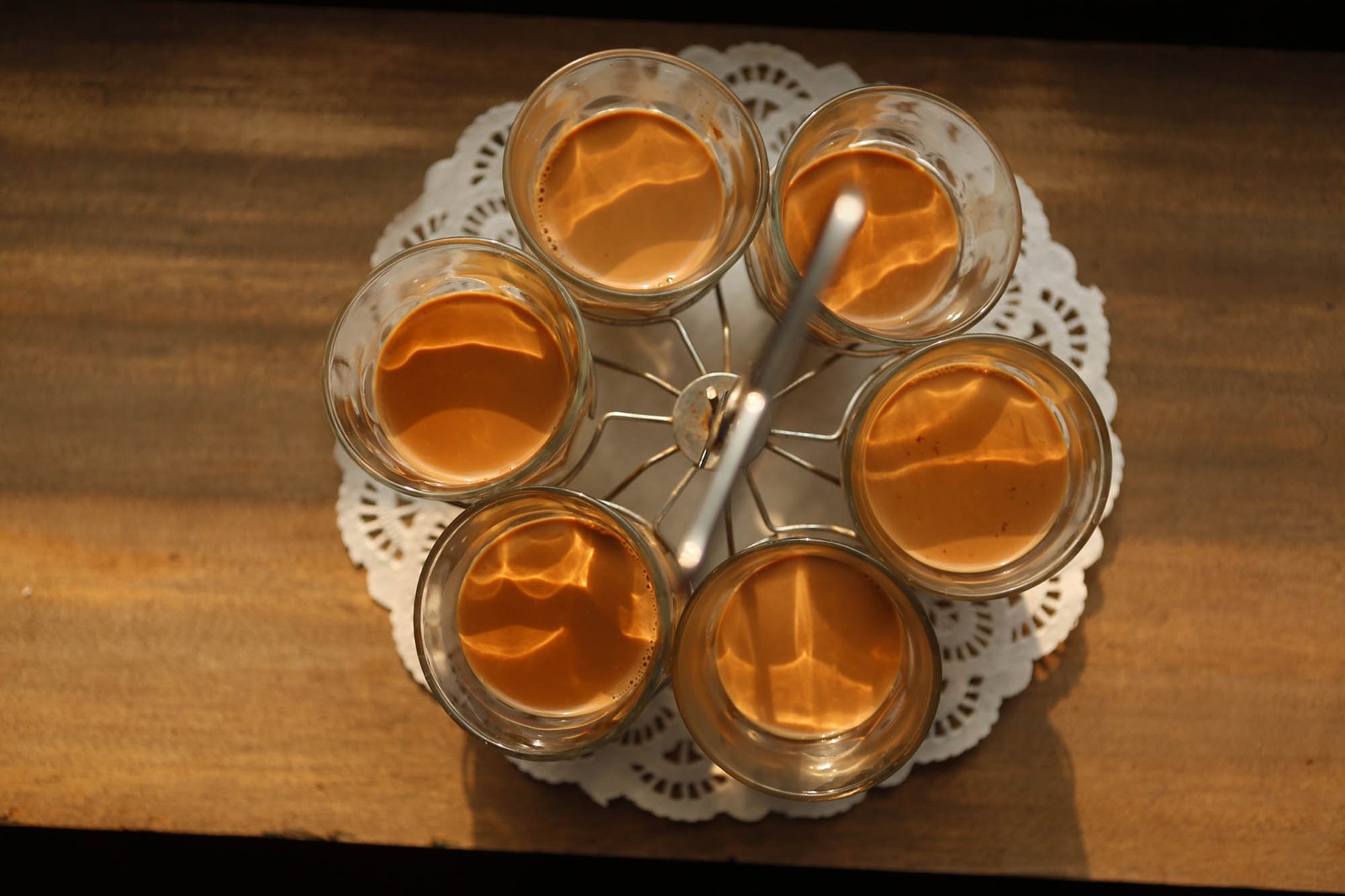 Doesn't the name say it all? If you're looking for some splendid, karrak chai that is true to the South Asian feel, Awesamosas has to be the place for you!
Affordability
A lot of people might be skeptical about paying a premium price of Rs. 300-400 for a burger samosa or Rs. 250 for three samosas. But trust me, you are getting a bargain for your buck.
Overall Experience
More than anything, I felt excited about having food great again. The food in Lahore has become more or less mainstream, with the exception of a few eateries. Awesamosas is one of those novelty joints that will get you excited about the innovation and creativity behind the food and ordering process. It has to be one of my new favourite places in Lahore.