This Winter season is in full swing, but have you updated your beauty routine with products that hydrate, nourish and protect your body? Look no further! Aura has a range of 100% natural winter essentials that will prepare you for the New Year!
LIFT ME UP
Aura's 2-in-1 Lift Me Up face scrub and mask makes you want  to stay makeup free  forever! Made with  pure rose oil, licorice (malathi) and organic oatmeal, this natural product instantly hydrates and firms your skin; leaving it fresh and glowing. P.S. It evens lightens dark spots, evens out the skin tone and regenerates skin cells.
"Aura's 2-in-1 mask is my go-to beauty product of the year! it keeps my skin fresh, healthy and fabulously glowing! I completely
swear by it." – USHNA SHAH
REVIVE
Aura's bestseller, aRevive, is a  must-have this Winter! This 100% natural face oil is a combination of  pomegranate seed oil and cold-pressed apricot oil, which doesn't just moisturise the skin but also fight stubborn spots, wrinkles and pigmentation. Although targeted towards mature skin, this oil is meant for all ages to promote healthy and clear skin. Add a little Revive to your bedtime skincare routine to give your skin a natural dewy finish.
BE ZEN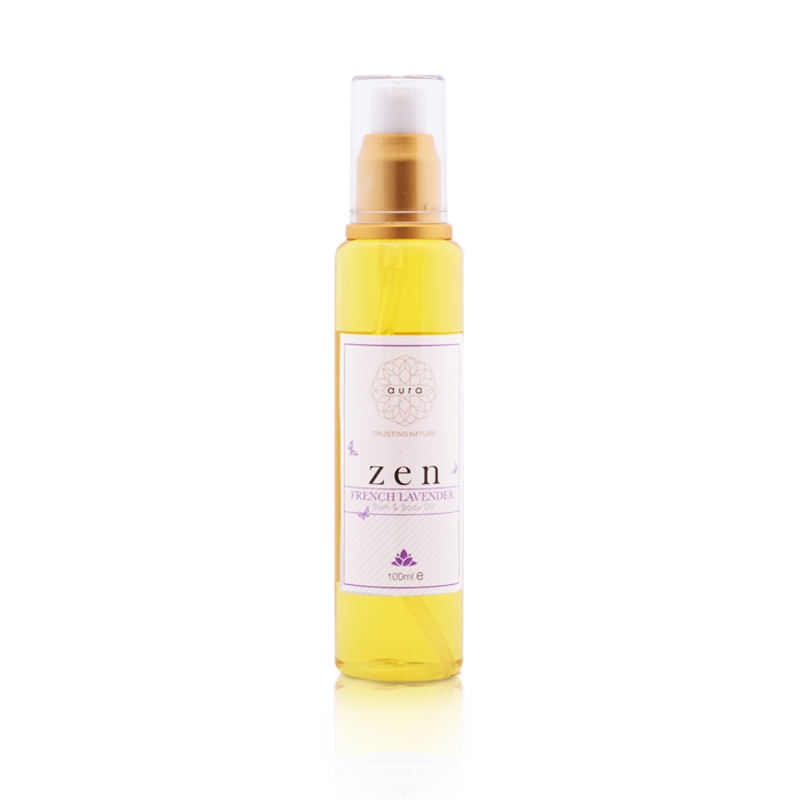 The best way to relax on a cold Winter night is to calm your body and mind with a hot bubble bath infused with Aura's Zen Bath and Body Oil. This blend of French lavender and sweet almond oil absorbs into the skin to soothe sore muscles, lock in moisture and leave your skin feeling supple and soft. It is also an excellent stress reliever, that prepares you for a peaceful good night's sleep. What's not to love?
ARGAN OIL
Tired of frizzy and damaged hair? Aura's Argan Oil is the answer to your prayers! This pure oil is enriched with vitamin A, vitamin E
and linolic acid that repair skin and hair damage, promote growth and help you keep a healthy scalp. It also strengthens brittle nails, softens cracked heels, fights acne, hydrates the skin and adds shine to dry, lifeless hair. What's more, it can be used as an overnight hair oil, a leave in conditioner, an after shave oil and as a body moisturiser – your options are truly limitless!