Whoever said Christmas was the most wonderful time of the year has clearly never been to a food festival (with me). Over the last few years, heading over to Karachi Eat has become tradition, bringing thousands of foodies together for a weekend of binge eating without shame. After getting my hands on the top secret list of all the eateries that will set up camp at Frere Hall for three days, and chatting with organizers CKO Event Architecture about all that's in store, here are some highlights that are on my Karachi Eat Bucket list
SWEET TOOTH
Lets just forget about calories all together and talk about the real reason anyone head over to Karachi Eat! Bakers, confectioners and innovators galore come out to bring you the best desserts in town, and while last year it was all about the strawberry samosa, this year I'm torn between two classic sweet eats from different sides of the Atlantic. Number one on my list has got to be newcomer D'oH, which is all set to bring you authentic Brazilian style churros (with a delicious chocolaty center) that are sure to melt in your mouth! But they have some tough competition, as several other stalls are set to sell churros as well, most notably being Churros & Choc. Looks like we will have to do a taste test across the board to pick our favs! Meanwhile, another newbie to the festival is Crepe Tease, which, with it's on the nose name, is all about that traditional French dessert. Spoiled for choices, will I even have time to hit up The Waffle Cart?
But if these heavy desserts aren't your thing – fret not, there is something for all! Saydyz will be serving up some homemade gelato, Nora Got Sweet Tooth have their delicious granola and chocolate ready for pick up, and good ol' Rajoo Ice Cream is always your best safety net!
CRAZY CREATIONS
Karachi Eat is all about those who have come to experiment and explore with their taste buds, and so we have seen some awesome creations comet to life. Last year, Fatso's had a line going out the door, all in wait for their out of this world fried oreos – so you know I am ready for whatever they have in store. Meanwhile, another noticeable name on the list this year is Chocolate Shawarma – which sounds, in all it's glory, like a hit in the making, much like the highly popular nutella paratha from Chai Wala from the year before. (Psst. Word on the street is that Nom Nom Tacoshas more up their sleeve  then they are letting on!)
AINT NOTHING LIKE OLD SCHOOL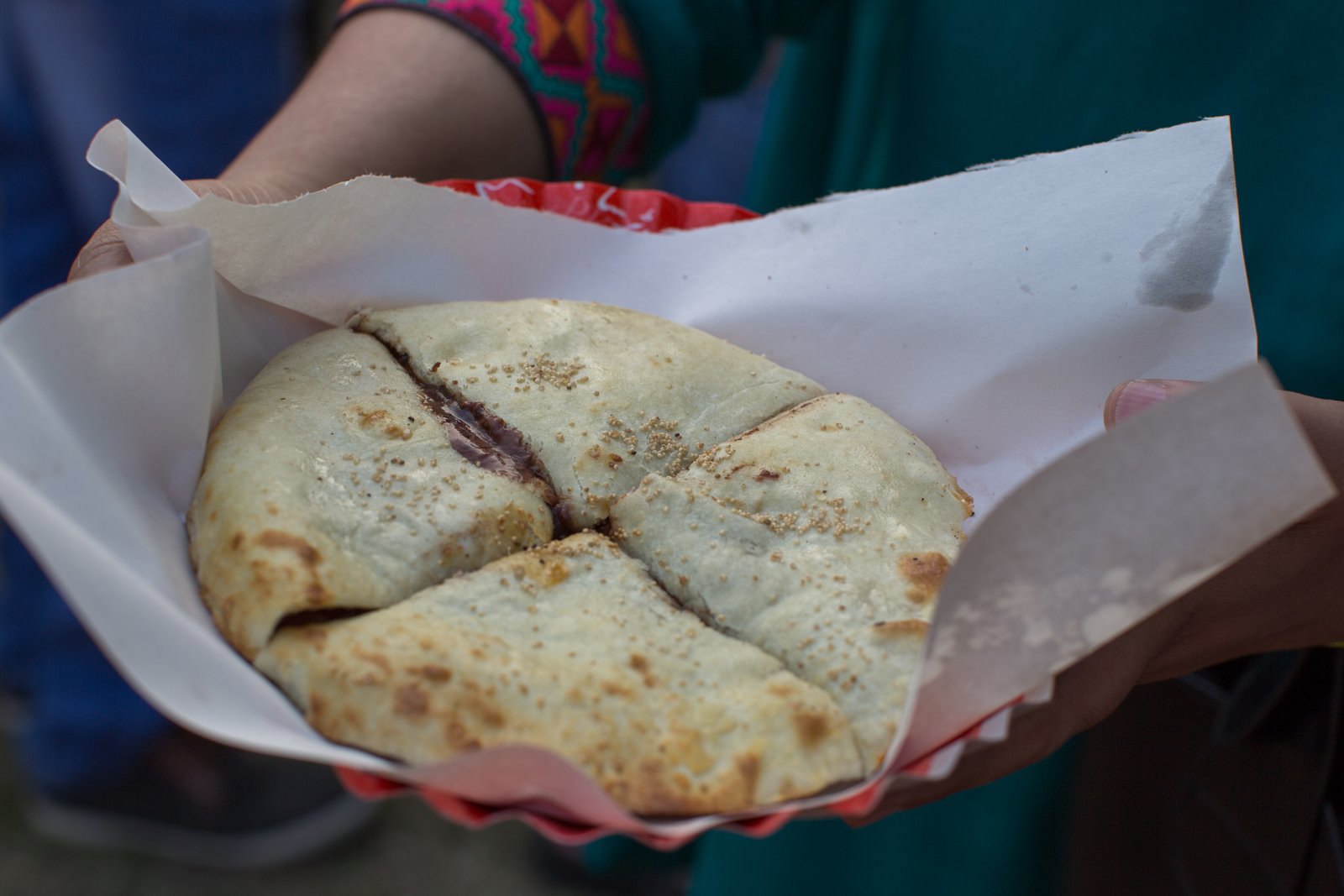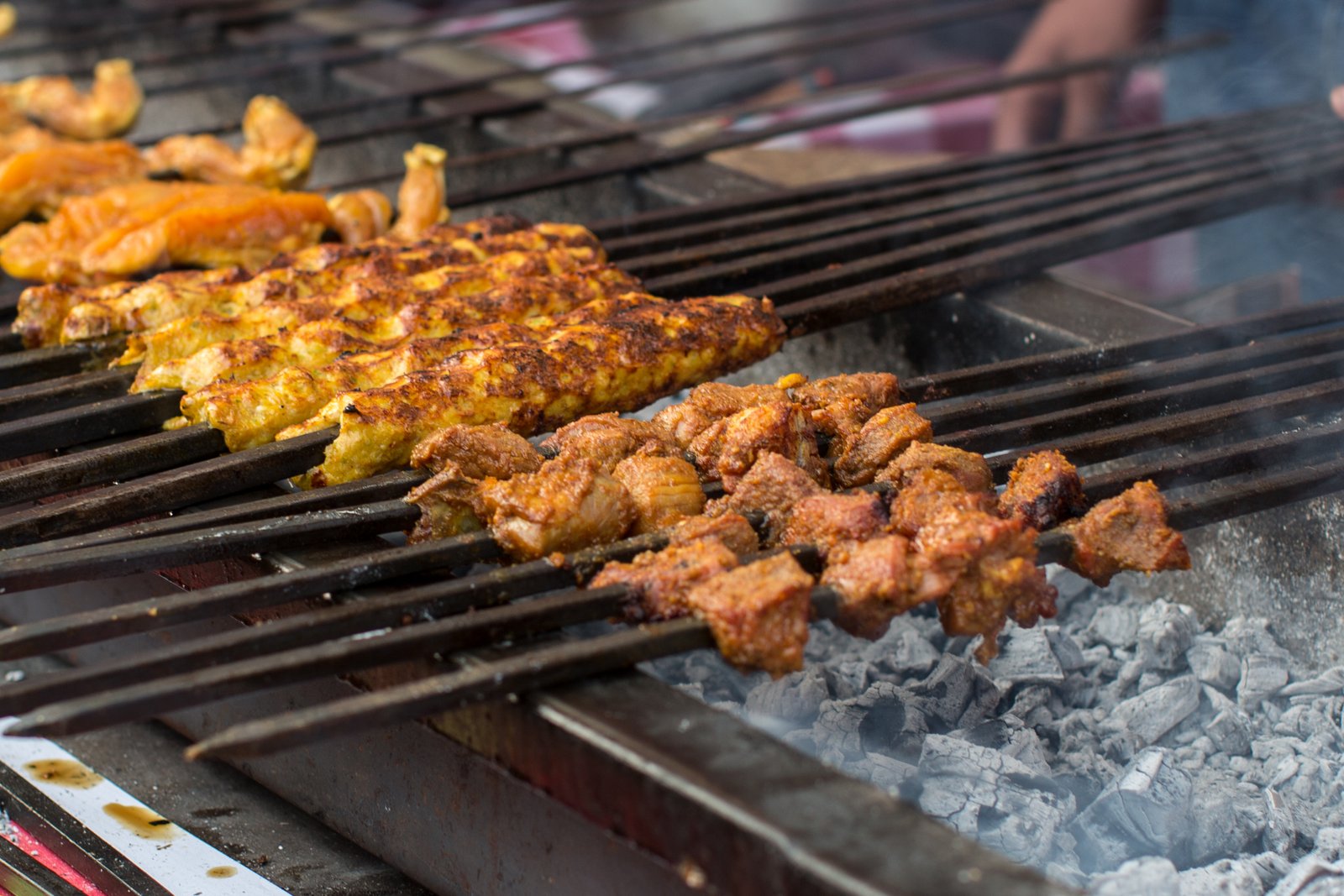 Yes, Karachi Eat is all about trying out as many new joints as you can hit up, but that doesn't mean you ignore those must have's that have become food festival veterans. One stall we have marked this year as a must try is Saniya's Kitchen, with her mouthwatering khousuay that I somehow missed last year, and have waited long enough to get my hands on! Meanwhile, Chapli Kebab House had patrons happily waiting in line for over an hour last year, and you can bet the same crowd will be eagerly lined up yet again. And, why not? This simple dish that hits all the right notes is well worth the wait any given day!
A HEARTY MEAL
If you're like me, you like to wonder about and nibble away a little form each stall, as to really try and mix it up as much as possible. However, if you have a mission to find that one meal that's going to hit all the spots, then there are a few stalls that will help you accomplish your goals. Breast & Loin broke out into the scene with their pulled beef and grilled chicken sandwiches last year, and are back with even more punch on the plate. Local favourites like Chairman Mao and China Kitchen are back, bringing you their most popular dishes, in smaller proportions of course, while newbie Middle Eastern restaurant Paramount (which recently opened it's doors to a daily flood of patrons) is sure to fill you to the brim with it's array of authentic dishes.
From nihari to nutella, chapli kebabs to churros – this Karachi Eat is set to have it all! I only just highlighted all the spots on my bucket list – but I have barely scratched the surface of everything to come! Make sure to check out our Sunday Snapchat (@SundayMag) next weekend to catch all three days of gluttony!