Taskeen Zahra reports back from the exciting new collaboration of Awesamosas and Bamboo Union
Lets be honest, samosas are the highlight of every iftari menu. There's something about this fried food item that makes your Ramzan feel oh-so complete! Lahori's know to trust Awesamosas when it comes to limitless innovations and adding a twist to this classic staple. So when I heard about Awesamosas latest collaboration with one of the best Asian fusion restaurants, Bamboo Union, I was jumping out of my seat in excitement, and had to try it out for myself!
Hot New Stuff
These samosas are served complimentary with a main course ordered from Bamboo Union, making the only thing better than samosas: FREE SAMOSAS! They are served from 9 PM till 12 AM and are available exclusively at Bamboo Union.
The Sushi Samosa
While I know that sushi and samosas sound like an unlikely combination, the two come together just perfectly. Imagine a spicy crunchy maki roll enveloped in a crisp samosa patti. If you're a sushi lover, this will surely knock your socks off!
Pad Ki Mao Samosa
This collaborative creation is absolutely divine! It gives you the best of both worlds – Thai and desi. Chopped spicy beef tenderloin emanating the fragrance and taste of basil leaves and topped with chillies – they're truly delicious, but be warned, they're also very, VERY hot!
Phat Khaphrao Samosa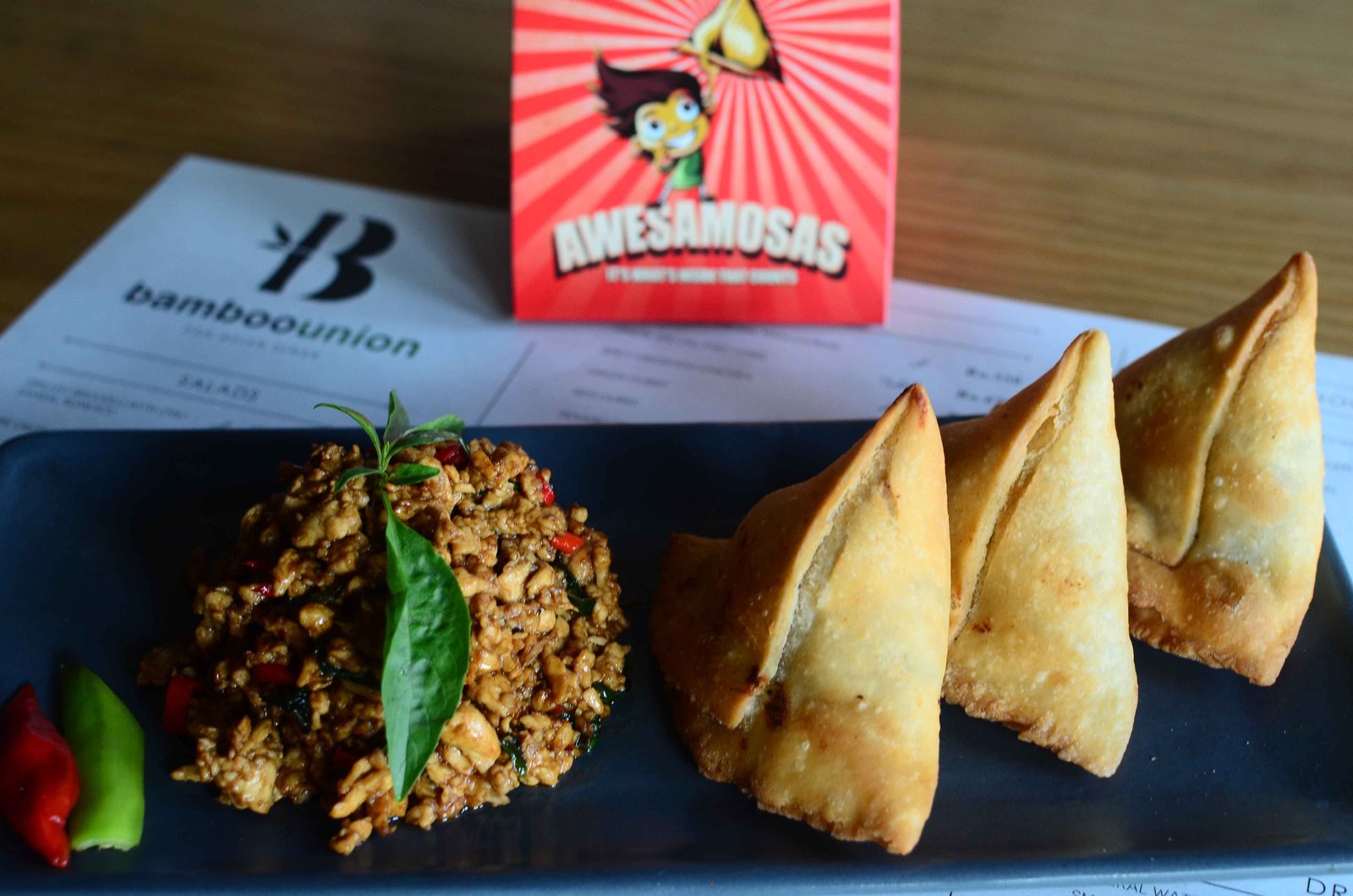 And I saved the best for last! This samosa envelopes the perfect serving of minced chicken. The addition of basil leaves and Thai bird's eye chillies add flavour to the samosa, making it the perfect amalgamation for all Thai food lovers and those that like to delve into more of the local flavours.
Someone once told me that what truly matters is what's on the inside, and that is most definitely true in the collaborative creations of #AwesamosasxBamboo Union!