Taskeen Zahra reports back after a midnight meal at Lahore's hottest spot
With the holy month of Ramzan in full swing, I'm finding it hard to focus on anything but food. (All my fellow foodies say Hallelujah!) However, it is this love for food that helped me discover the Sehri at the Pantry by the Polo Lounge – with a divine menu that will hit the spot!
Interior
They have recently opened their doors at Packages Mall, so that you can shop till you drop and then devour some delicious treats! The interior makes you feel like you're seated in a beautiful veranda, with plants all around (including the cutest Bonsai Tree centerpieces) to give you a breath of fresh air – all with the pleasures of sitting in a fully air-conditioned cool space.
Menu
The menu caters to those who are looking for a traditional gourmet menu as well as the desi anda-paratha lovers. It truly embraces all cultures and cuisines; much like the essence of Ramzan itself. It's the versatility of the Sehri menu that makes this one of our favourite go-to spots!
English Breakfast Sehr Platter
Eggs-pectations!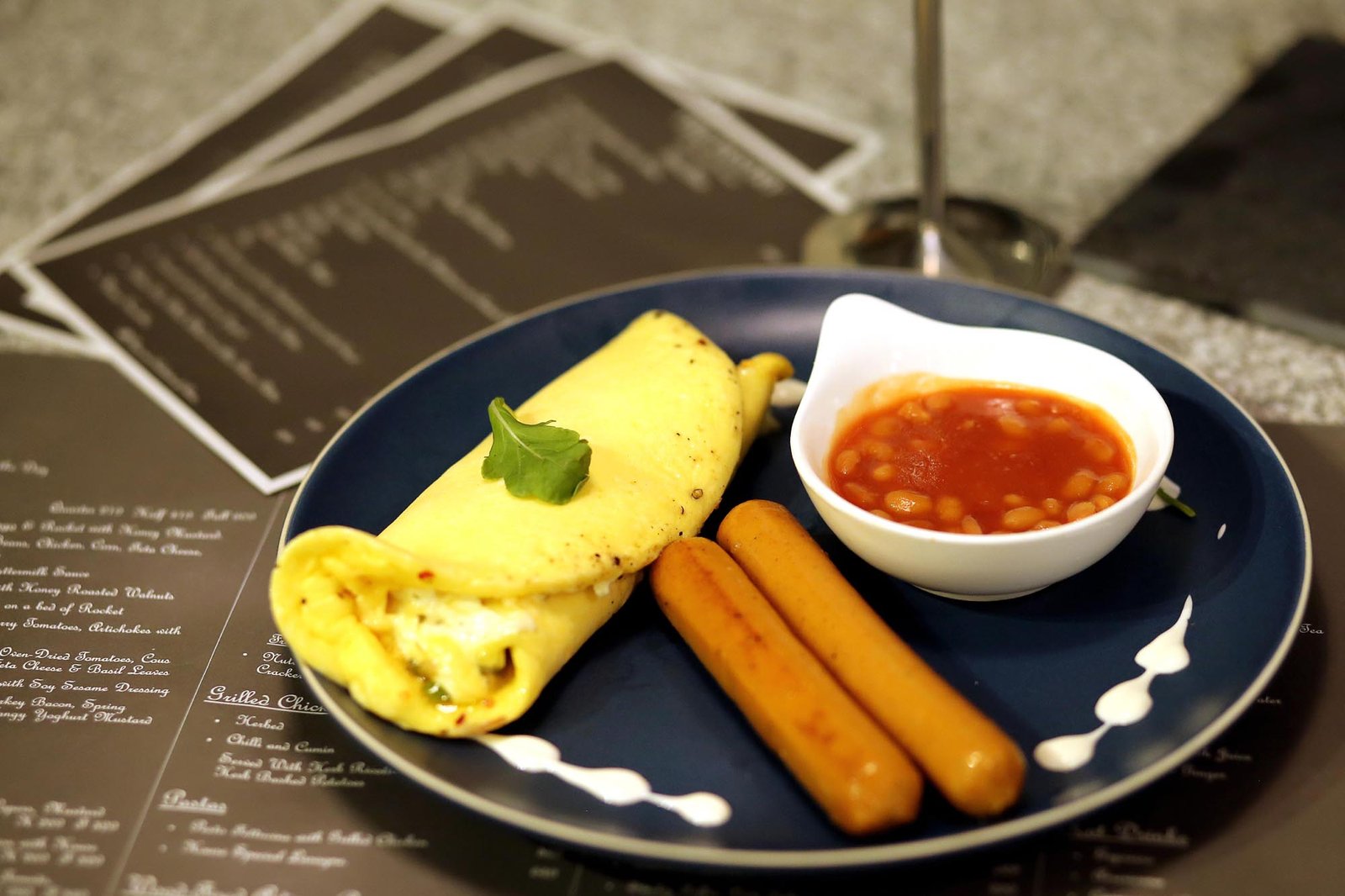 Offering a wide array of eggs, you can choose between a Mushroom and Cheese Omelette, a Herbed Cream Cheese Omelette, Scrambled Eggs or the traditional sunny side up, Fried Eggs. I went for the Mushroom and Cheese Omelette and boy, am I glad that I did! The delicious combo of mushrooms topped on melted cheese, enveloped inside an airy omelette, is the true definition of man's perfect creation.
Bread Galore
There's more! Your breakfast comes with sausages and baked beans on the side, and if that isn't enough, it comes with a separate serving of freshly baked breads along with delicious jam and soft butter. Deeeeeelicious!
Sweet Tooth
Normally, a platter contains savoury items, but The Pantry knows better and also serves some delectable waffles to tickle your fancy. Who doesn't like some good ol' school waffles drenched in maple syrup? 'Cause I sure do!
Desi Sehr Platter
Who ever would have thought that The Pantry would serve desi food? But they do, and oh boy, they are doin' it right! P.S. Extra points to them for using minimalistic yet super chic wooden platters to serve the food on.
Desi Fresh Mushroom and Tomato Omelette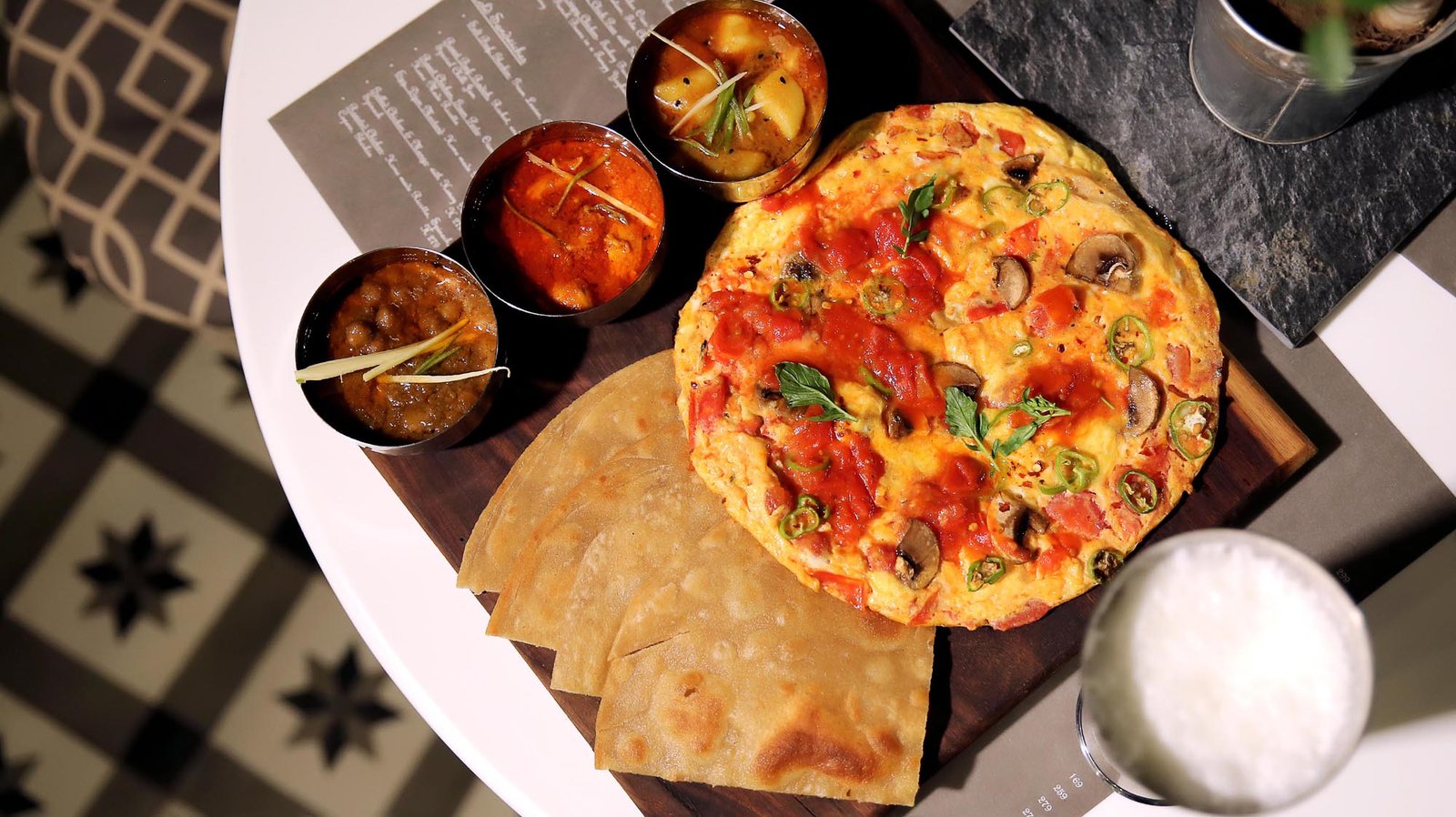 We love their desi take on the omelette – loaded with flavourful local spices and served with delicious conical shaped parathas so you can have your Sehri the traditional way. I'm old school at heart, and this omelette reminded me of Sehri at home. And oh, the presentation is to die for. The Ginger Chicken, Aloo and Channa come in what recreates the infamous Indian thali, with an array of components that had us speculating the secrets of the Aloo Channay – for they were some of the best one's I've had to date.
Lassi
Often seen as the pride and joy of Punjabi cuisine, this much loved yoghurt beverage is just what we need during the sweltering heat in Lahore. Smooth and creamy, it can easily be titled as the best smoothie the world has ever tasted. It's heartwarming to see high-end restaurants like the Pantry embracing our local cuisine, while giving it their own special blend of flavour. I love it!
The Pantry Special French Toast Platter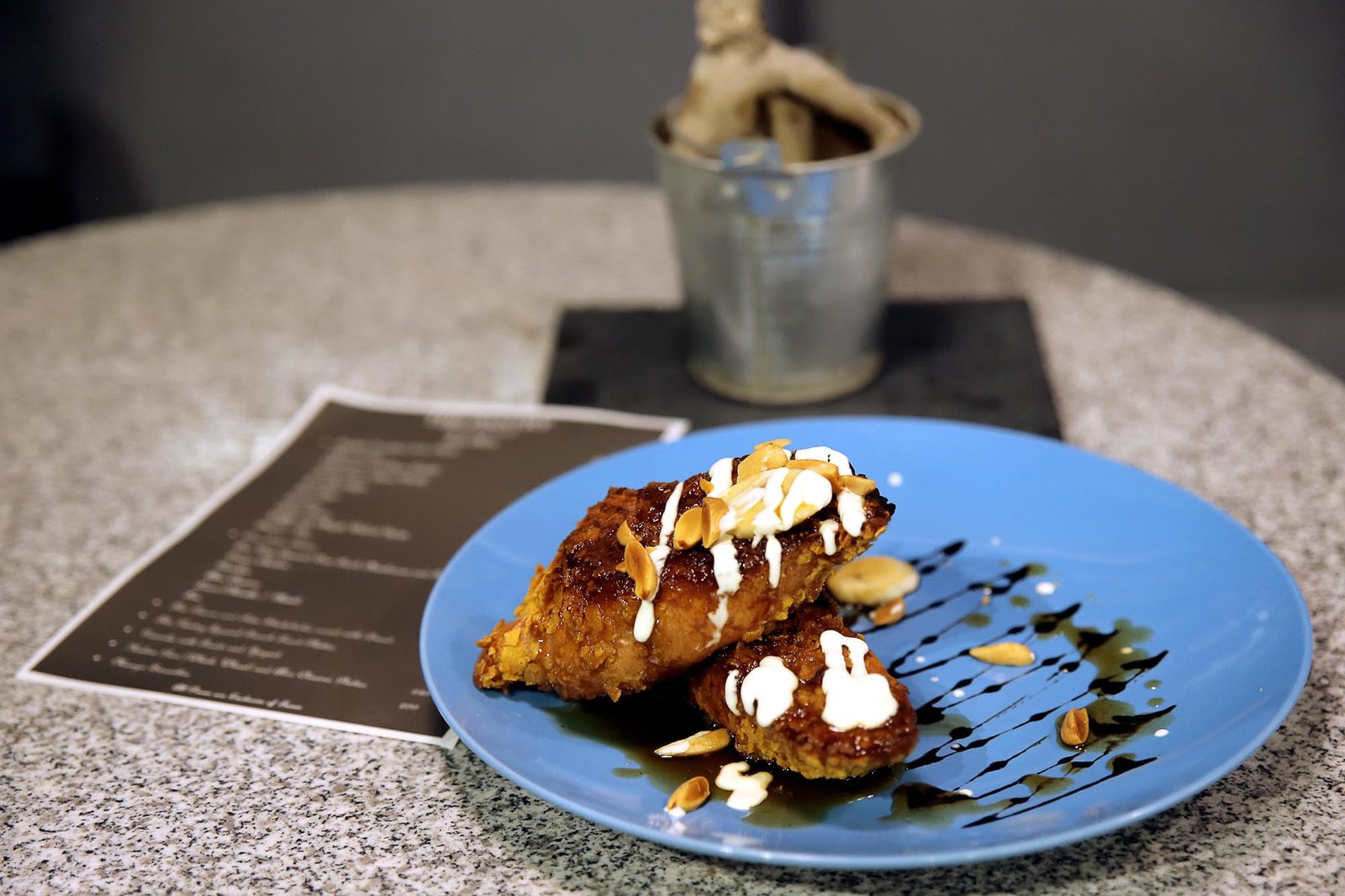 I know what you're thinking – French Toast? What could be so great about that? The Pantry has reinvented the classic dish to something that will change your life forever! With a cereal crunch coating on the outside, and melt-in-your-mouth bread on the inside, this is a win-win combo! Drizzled beautifully in walnut maple syrup and a dollop of cream and freshly chopped almonds for that extra crunch – this is a MUST try!
The Bacon and Feta Shakshuka
This dish not only tastes incredible, it also looks it. It arrives in a skillet and is a bright and spicy start to your day. With feta cheese, tomato sauce and baked eggs, the one thing that puts this Shakshuka on the apex of all eggs is the great flavour and the freshly baked bread that it comes with. Break into the bread and dig into this heavenly delight – Yalla, yalla!
Overall Experience
With a variety of things on their Sehri menu – the Pantry by the Polo Lounge is indeed full of scrumptious surprises and should definitely be one to check out this season.