Imtisal Zafar, event manager and head of the Pakistan Art Forum – an online platform for sharing local art – outlines the rising stars all art lovers need to have on their radar:
Imran Kazmi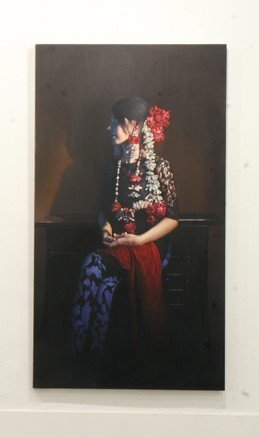 One of the standout showcases this year was by artist Imran Kazmi. His hyper realistic work draws inspiration from his fiancé, as well as the wedding culture in Pakistan, depicting the various elements of traditional weddings with incredible detail. His work is super relatable and the type that you can't stop staring at.
Kashif Mangi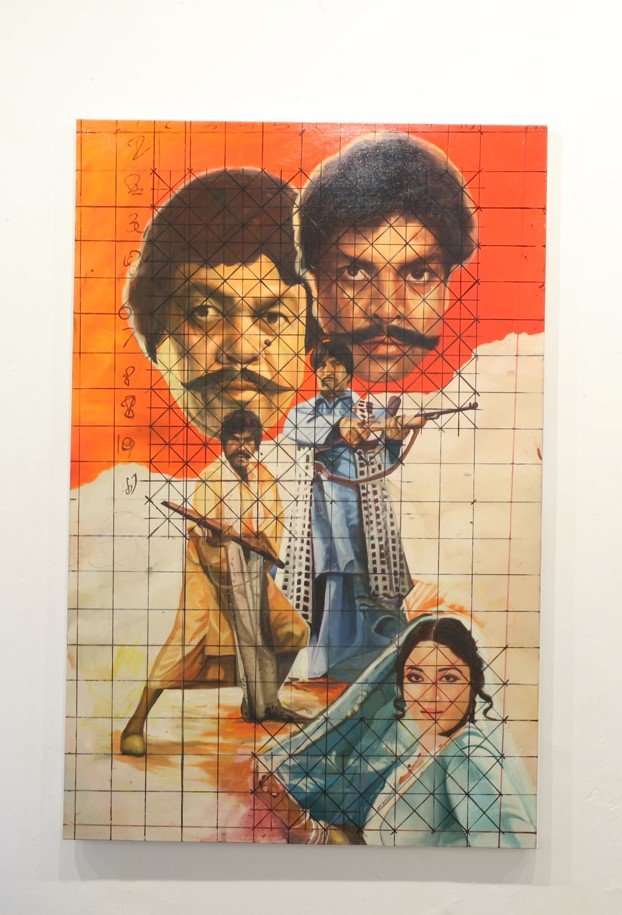 Kashif's work focuses on the bygone Golden Age of Pakistani cinema. His large canvas' depict an era before the digital age of printing where hand-painted movie posters were considered an art form. This guy is going places!
Saddam Murad
Hailing from Swat, Saddam's work revolves around our patriarchal society. Using oil on gauze covered canvases, he paints dominant male figures to show how in his region men have always suppressed women and how that has become the norm.
Haiya Zaidi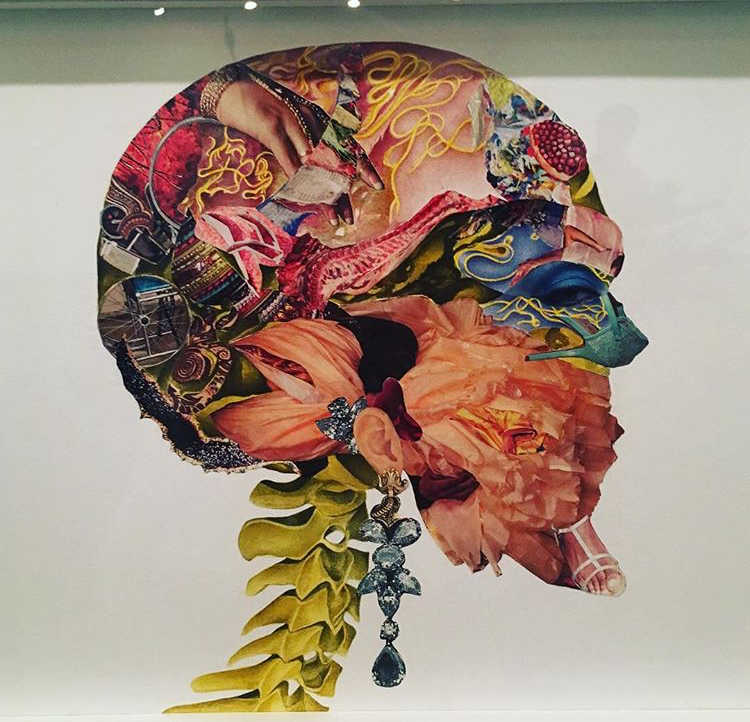 Haiya's work and technique were super original and completely different from that of her peers. She focuses on the mass world of consumerism surrounding us, depicting her views on society being trapped in a never ending quagmire of commercialisation and materialism.
Muzzamil Khan
Muzzamil's beautiful work takes inspiration from his recently demolished house. The pain, anxiety and rush of emotion it invoked in him reflects in his showcase. His intricately detailed miniature-style work ventured into 3D and was completely overpowering and breathtaking.
Habib Kather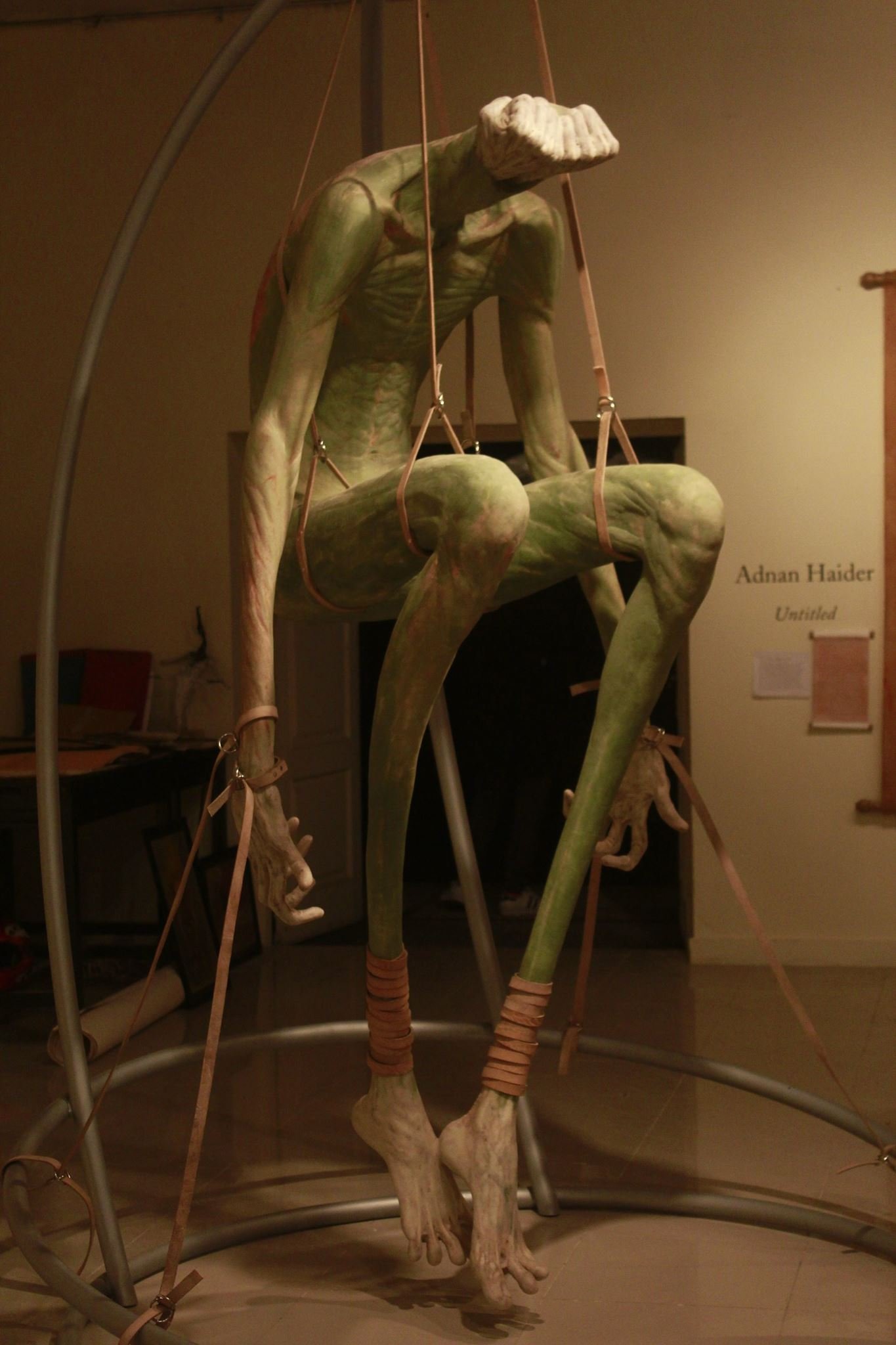 Habib's hybrid humanoid sculptures command your attention as soon as you see them. Grotesque and gripping, his work reflects a transition of emotions, portraying various aspects of human body languages, with each different posture conveying an individuals control over mind and body.
Mushtaq Hunzai

Another artist coming to us from NCA Rawalpindi, Mushtaq's work is a fabulous depiction of how we, as humans, suffocate due to environmental changes. Shown through fiberglass sculptural installation, all his work is based on his personal experiences.
Sana Saeed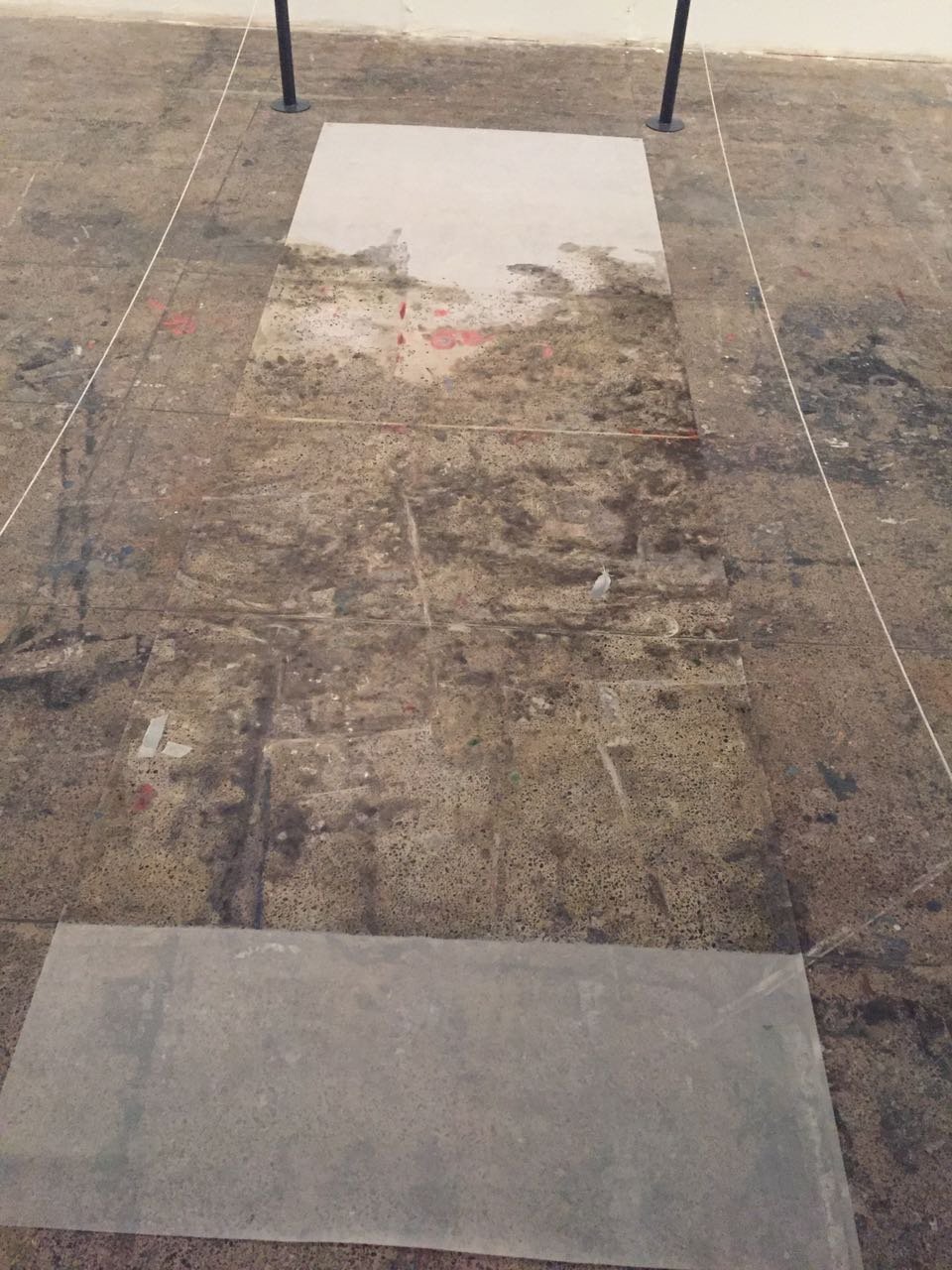 Titled 'What They Left', Sana's work explores surfaces that have been left stained over time, and contain a recorded history of human presence. Sana manages to beautifully capture the marks that give character to plane surfaces.
Nairah Sharjeal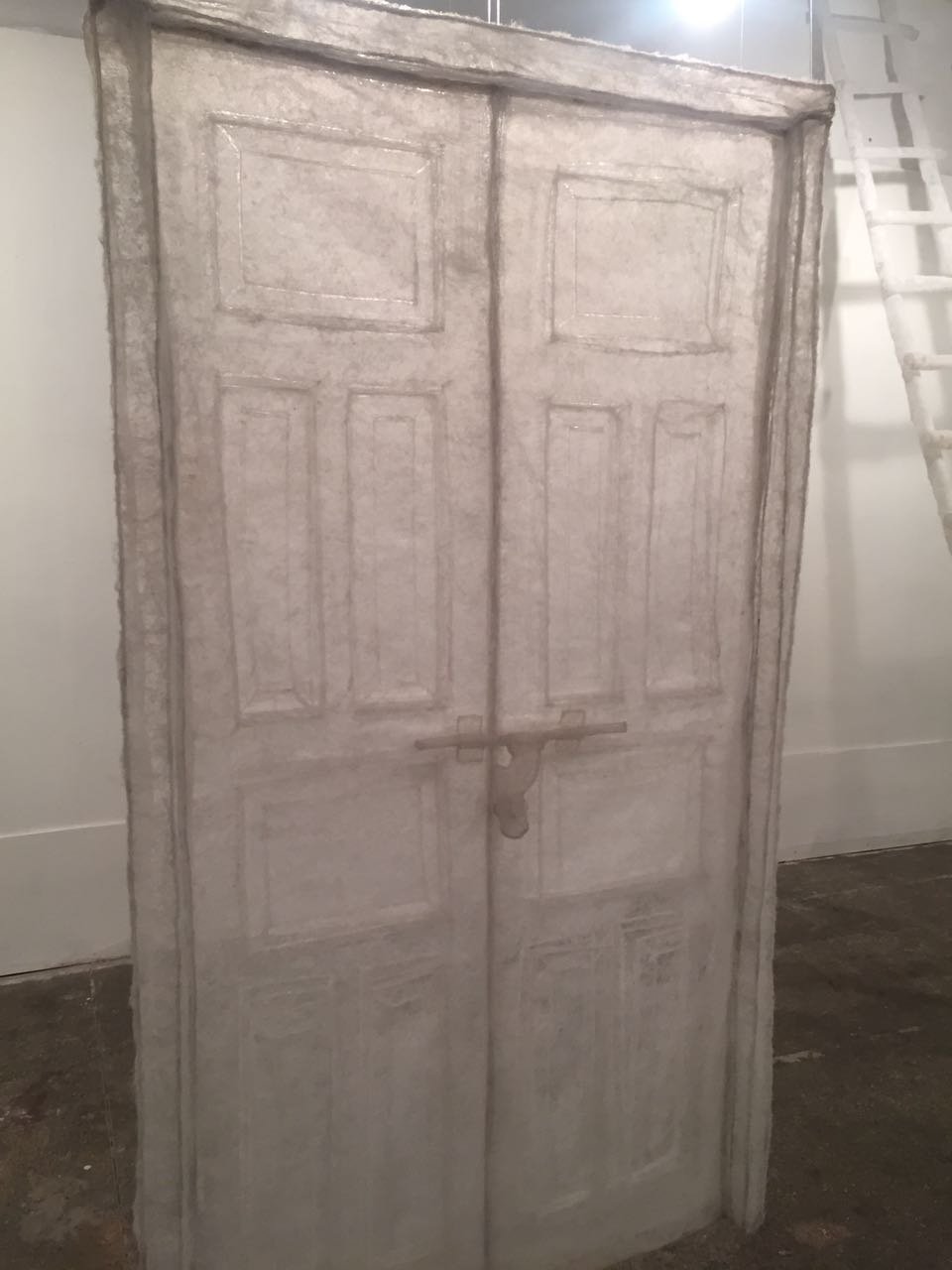 Nairah's ethereal polyester fiber sculptures are remarkable. Taking inspiration from snakeskin, Nairah works with the concept of impermanence – with every passing moment being a death in itself. She takes mundane and over looked objects and casts them in polyester fibre. These objects have a ghostly presence; they are reachable and unreachable at the same time, and create an urge to be utilised despite being dysfunctional.
Muhammad Hosyen

Hoseyn had a very interesting and memorable display. Using oil on canvas as his chosen medium, he paints iconic Pakistani symbols – from the national flag to a portrait of Muhammad Ali Jinnah – on crushed canvases.
Jazib Jaco Sahora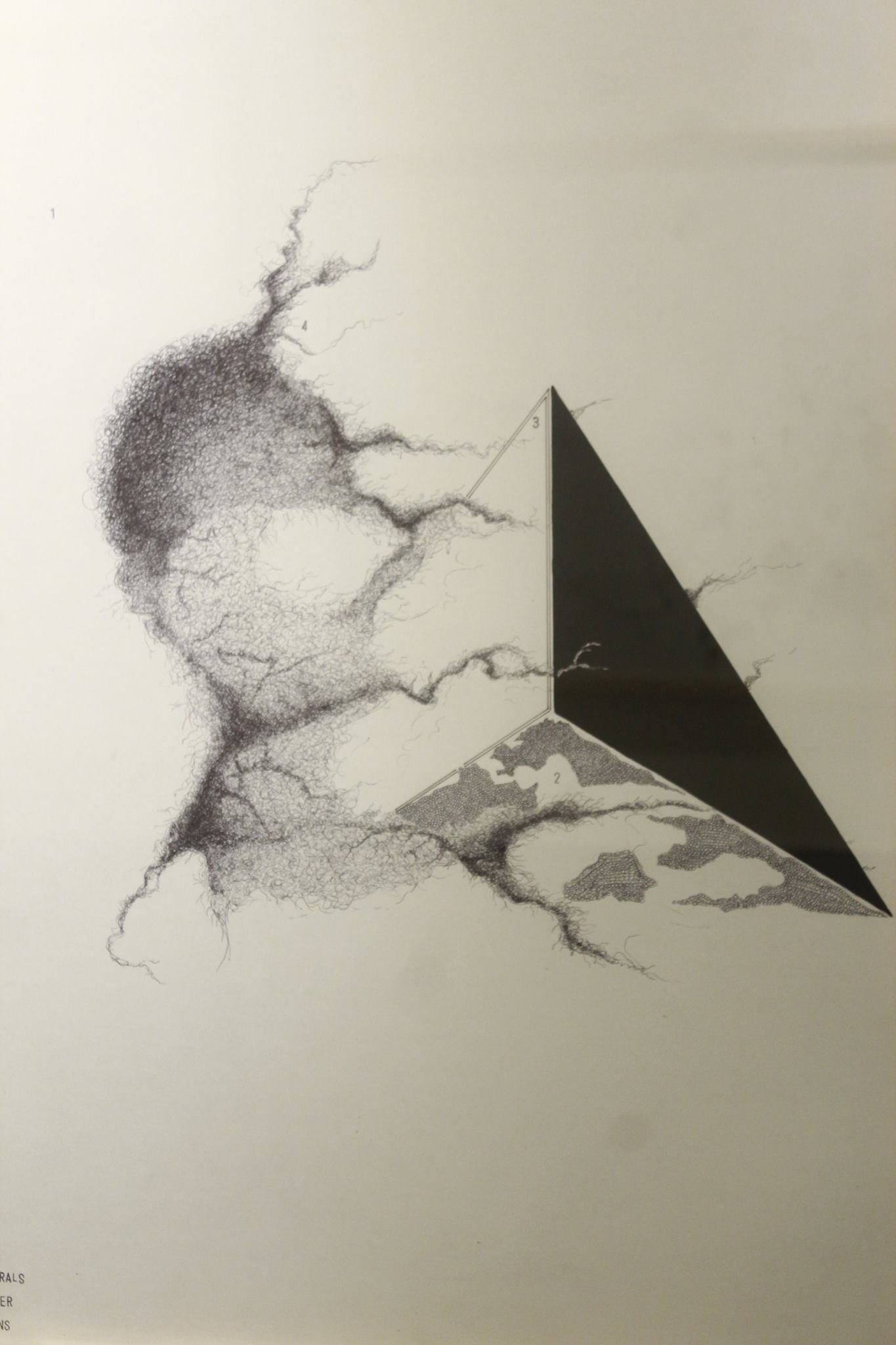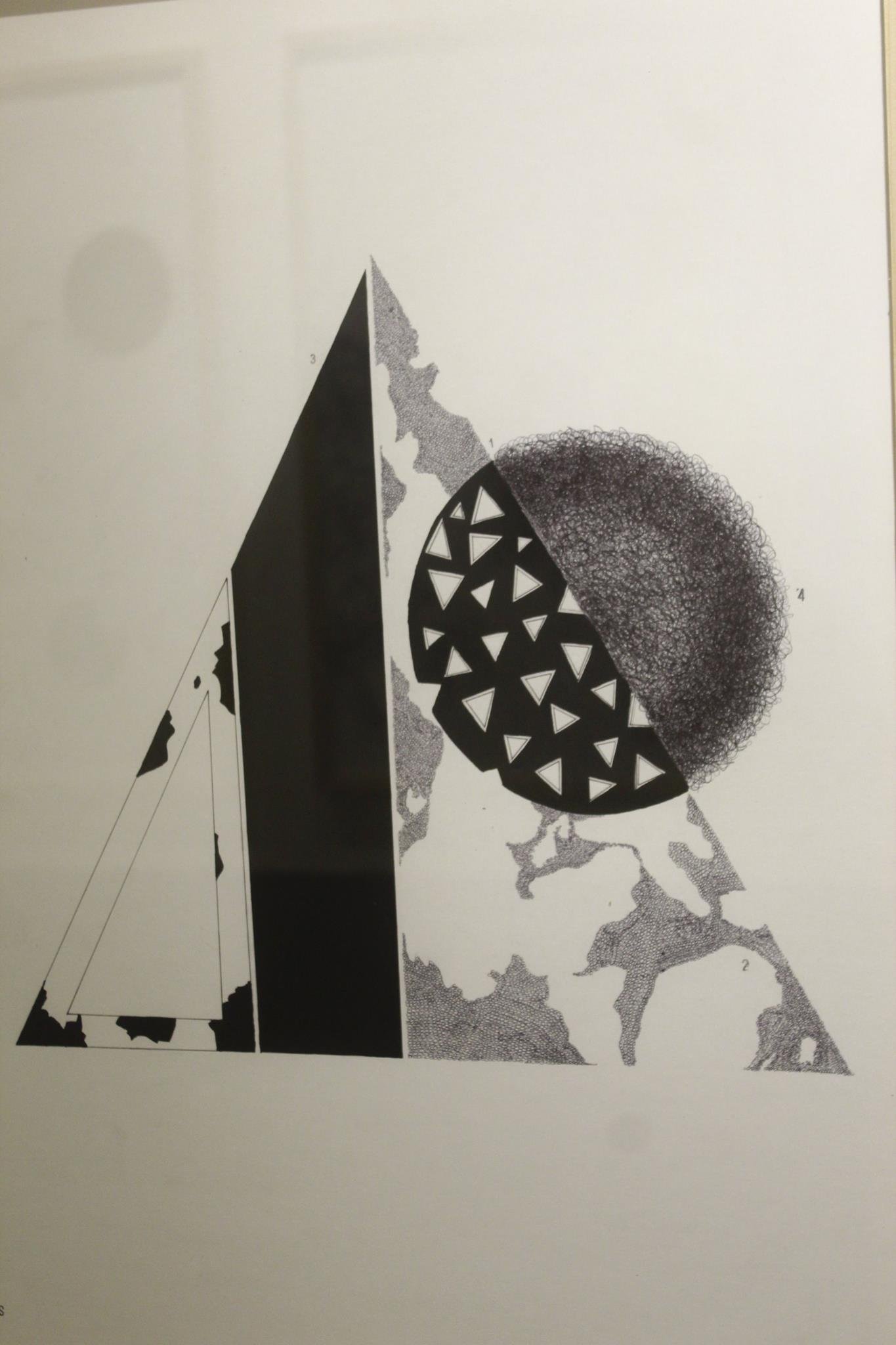 Through his thesis showcase, Rawalpindi export Jazib Sahora explores the growth and transformation of molecules through pen and ink. The white frames add to the modern, minimal approach of his work.
Haseeb Ullah Zafar

Haseeb's installations were truly a sight to be seen. He had made ordinary items by using sliced bricks and mortar. The one that really stood out to me was titled 'House of Cards'.
Maha Saleem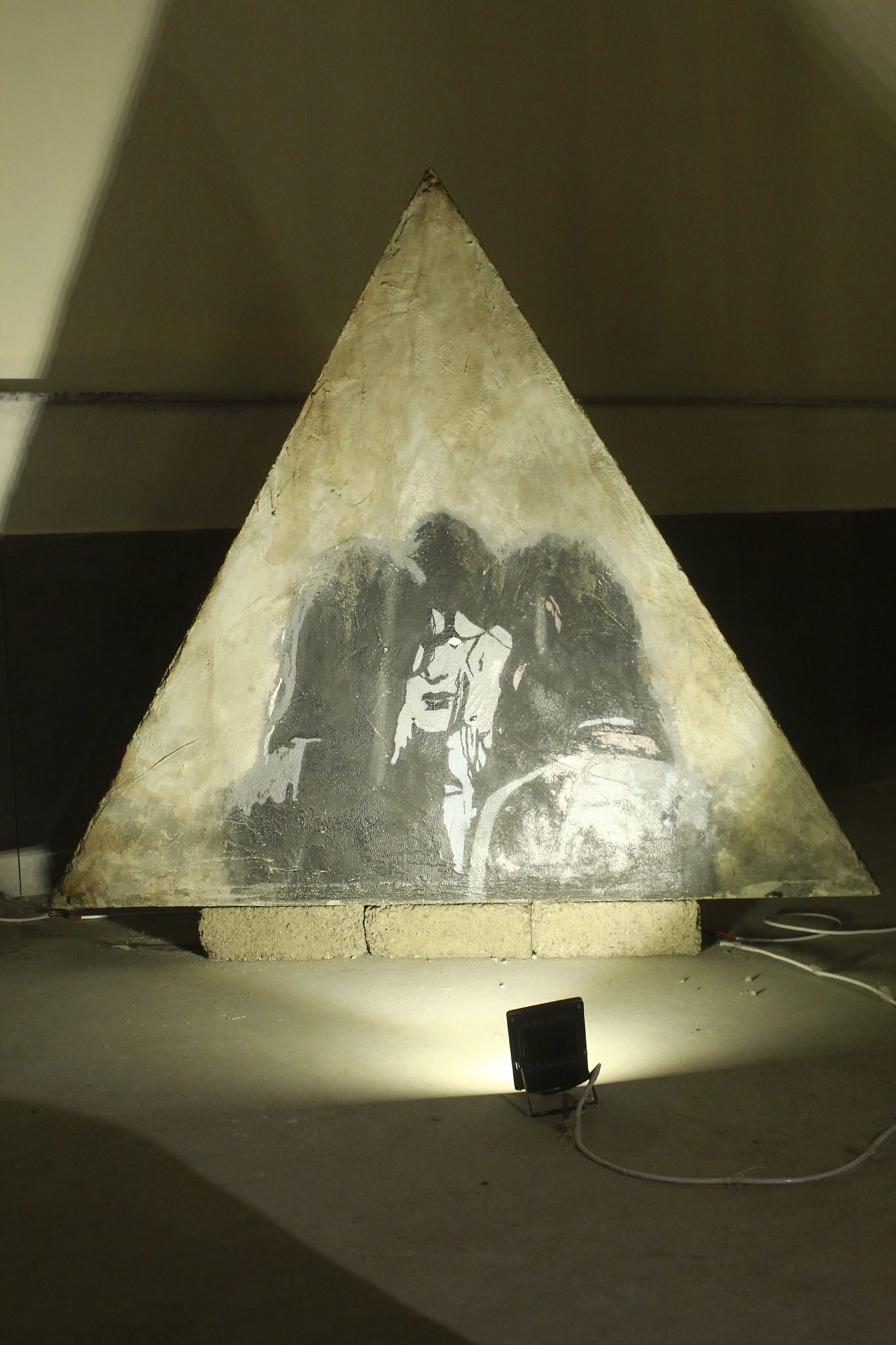 Graduating from NCA Rawalpindi, Maha uses various mediums to showcase her message, which is all about unveiling the darkness of a hollow realm through mere cracks. 
Khadijah Rehman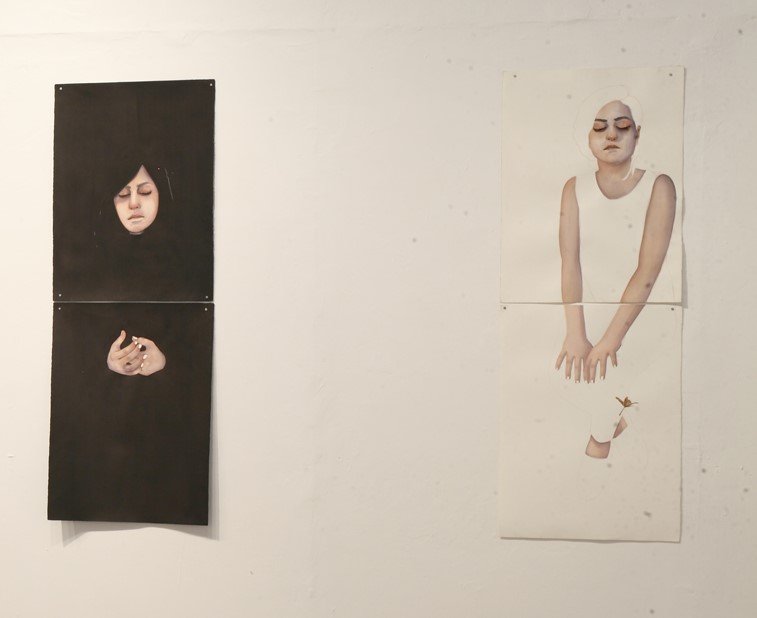 Khadijah uses watercolour on paper, and the surreal imagery of her transient medium are reminiscent of poetry based on mortality and its cyclical connection to nature. She explores the idea of darkness and light, of dreaming and mourning, and characters paused in reveries as the dead underground decay and bloom in a constant cycle.
Asad Nizmani
Asad's work tries to show what we experience in dark spaces. As we have no clear idea of our surroundings in the darkness, his work depicts how we slowly adjust and observe the space around us, as our eyes adjust to the darkness.
Ghazi Sikander
Ghazi's work is about the experience of Lahore through its traffic, specifically when confronting load-bearing vehicles from behind. Through his photography, done from various vantage points and usually on a motorbike or sitting in a carrier van, he creates collages using ballpoint and markers. The metro bridge, a symbol of the urban development in Lahore, is a constant factor in the skyline of his work, depicting the daily hustle and congestion faced by the city dwellers.
Noor ul Ain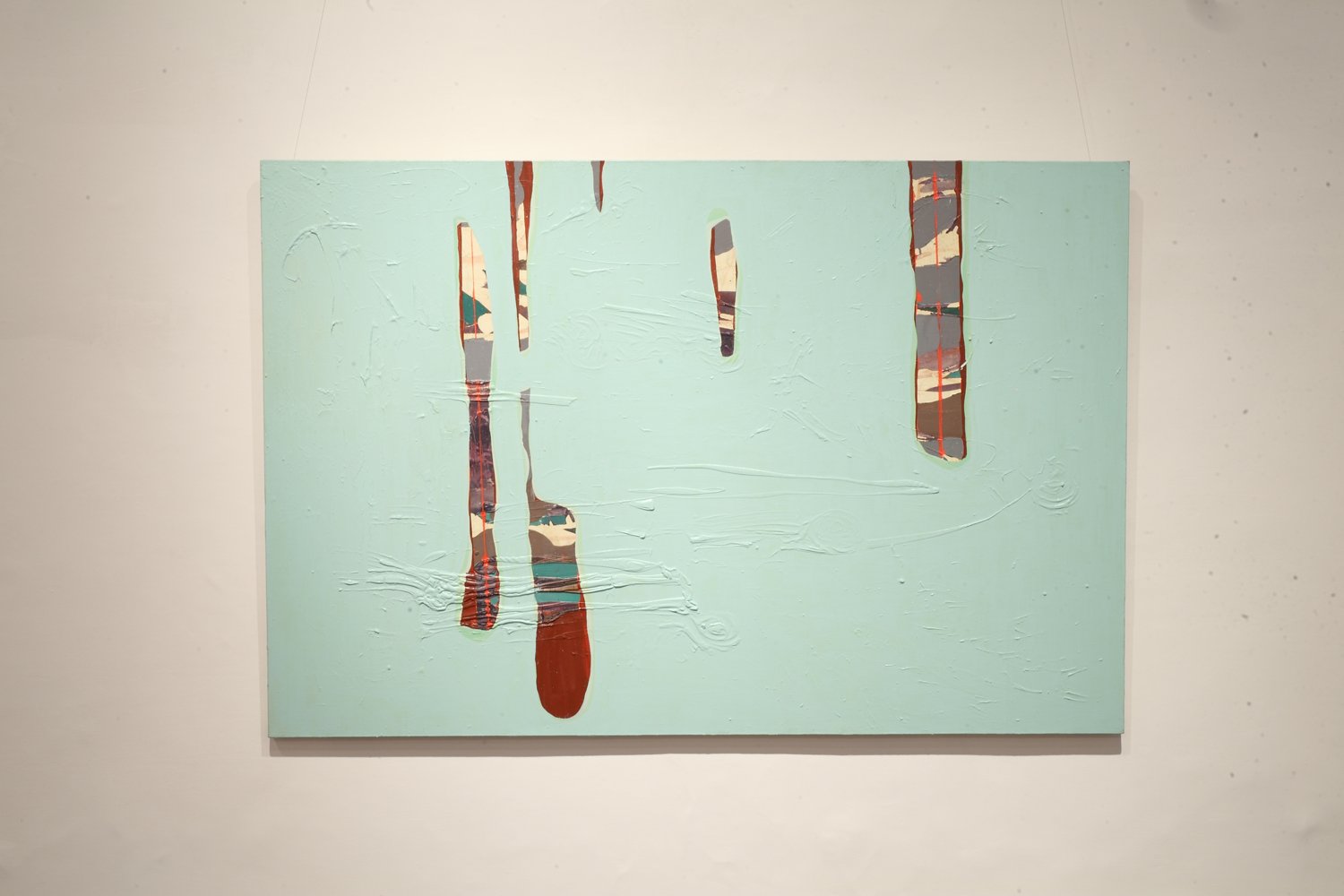 Vibrant and eye catching, Noor's work is influenced from historical sites, particularly catered around cave art and nature, from which she have derived organic forms including earthy colors, rocky textures and intricate layers.
Fouzia Abbas
Her pareidola showcase originates from her childhood memories from Gilgit, where Fouzia grew up close to nature. Her imagination identifies with familiar forms in patterns, colors and nodes in tree trunks. The combination of the physical and the imaginary gives a surrealistic tone to each of her creations. The viewer can decipher each layer the longer they look at it.