"Here at Meher's Wardrobe we believe that dressing has a strong impact on one's personality. We envisioned a collection in which women could feel beautiful and comfortable in their own bodies and designed a range of clothes that fit every type of woman, the artist, the workingwoman, the social butterfly etc. Our collection 'Ella' is inspired by the modern woman who is bold and fearless, strong yet soft. It is symbolic of this balanced woman, through its varying color palette ranging from soft pastels and blues to bold yellows and greens. Not to add they are perfect for the summer heat!" -Meher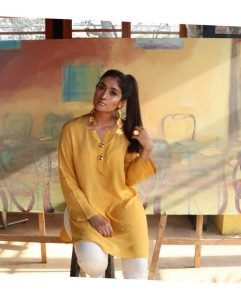 The perfect yellow for this summer! This Kurta will totally make you feel sun kissed!
Who doesn't need another white Kurta for all occasions? We love the gold and pearl button because it takes this Kurta from day wear to night wear!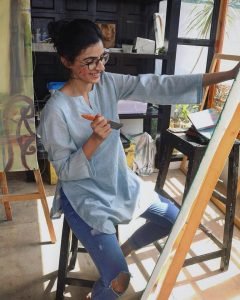 Short Sky blue Kurta and jeans!
We love the lace, we love the flower detail, and of course, we love white!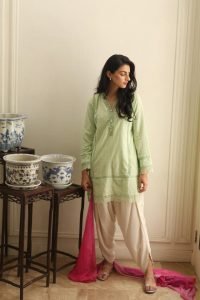 The addition of the shocking pink dupatta to this mint green kurta is everything!
                            CHECK OUT 'ELLA' BY MEHER'S WARDROBE TOMORROW!
                              'ELLA' BY MEHER'S WARDROBE    25.05.19.       12PM-9PM.