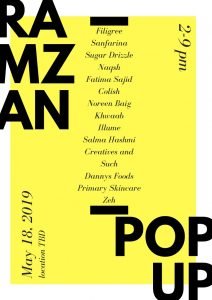 An exclusive pop up featuring some of the best fashion food and lifestyle brands in Karachi. They have something for everyone!!
Heres what to expect from each brand:
Jewellery by Filigree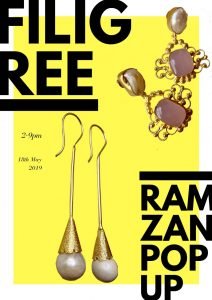 This Eid Filigree explores organic minimalism with semi precious stones using gold and white tones to complement both eastern and western silhouettes.
Furniture by Sanfarina Design Studio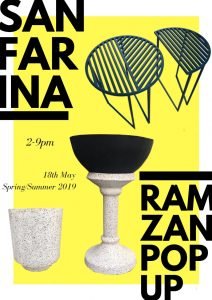 Sanfarina design studio brings together a range of fun and quirky, furniture and home decor pieces! Just in time to brighten up your homes for Eid!
Cookies by Sugar Drizzle
You will not be able to keep your hands off of their home made chocolate chunks (not chips) cookies!
Shoes by Illume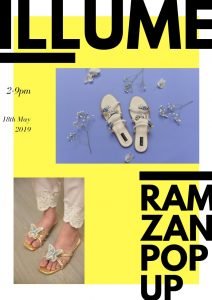 Illume is excited to be exhibiting their summery Eid collection, featuring handmade, leather, exquisitely detailed, ladies footwear!
Dannys Food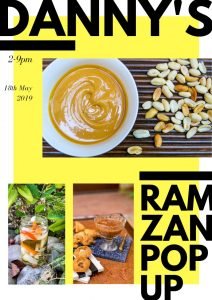 Danny's brings together a range of homemade, healthy, and preservative free range of everyday products. Come discover everyday snacks and condiments that you can easily incorporate into your diet ensuring a healthy & improved lifestyle!
Clothes by Noreen Baig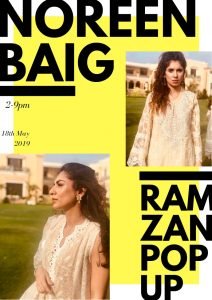 Noreen Baig presents two collections this Eid Season '19.
' Bahar '
&
' Gull- E – Zeba '
Both the collections focus on intricate details that are both traditional and chic.
Makeup by Creatives & Such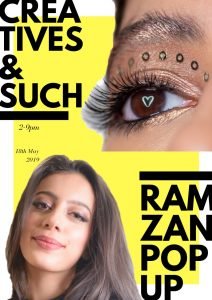 Creatives & Such is a modern Makeup studio that is inspired by art and design in its utmost capacity – endlessly exploring colour, and experimenting, to propel the idea of makeup into more than just looks. It's stepping forward to change the narrative of beauty and advocating being comfortable in your own skin.
PRIMARY skin care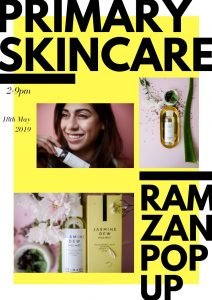 Free of parabens, alcohol, artificial fragrance and other nasties, PRIMARY skin care is powered by science and natural antioxidants. Their duo helps you maintain clean and healthy skin, year-round.
Clothes by Fatima Sajid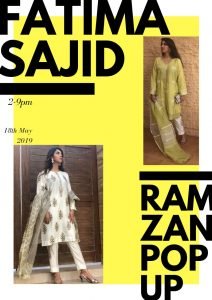 This season, their collection brings soft pastels, embellishing cotton nets and hints of gold perfect for Ramadan and Eid.
Candles by Colish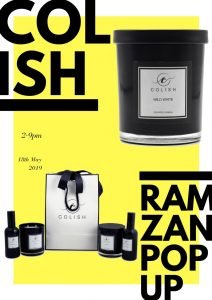 Colish creates refined quality home fragrances inspired by nature. Their luxurious range of scented candles, reed diffusers and room sprays combine traditional craftsmanship and pure ingredients to create natural essences. Colish products made with special attention to detail and hand-poured with love in Pakistan.
Self-care Products by Zeh's
Introducing Zeh's beauty products: Jade, Rose Quartz and Amethyst Facial Spa Sets!
Kids accessories by Khwaab
Mommy's to be and new moms come grab a variety of unique accessories!
Salma Hashmi
Salma Hashmi brings you her latest Eid collection 'کندن' A mix of pastel and vibrant colour schemes with intricate details.
Naqsh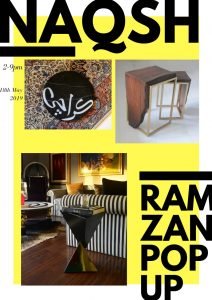 Naqsh brings you one of a kind furniture pieces to add to your house. They specialise in interior design and making unique pieces!