YHadiya, the 8-year-old girl featured in NESCAFÉ Basement Season 5, not only made waves in the music world but has also taken over the internet by storm. With vocals that strong, this young star is bound to make it big in our music world. Found during the auditions for Season 5 from amidst the downtrodden pockets of society, this little girl comes from the humblest
beginnings. The story of Hadiya is a fairy-tale story of a tailor's daughter, trained by the music teacher Zia-ul-Haq of the Zia-ul-Haq Academy brought into the limelight by Team
basement. Her story rekindles the hope that dreams do come true if you only work hard for it.
https://www.facebook.com/581772568837518/posts/792212424460197/
Making a difference with music and showing their support to the underprivileged children, while auditioning all around Pakistan, NESCAFÉ Basement came across the neglected Zia-ul-
Haq Academy where they opted to renovate and create a beautiful space for all the children that came to learn music. It is then when they came across Hadiya and her beautiful vocals. "For NESCAFÉ Basement Season 5 when we went out to look for talent, we were so astounded to experience how young the talent is. One of these places was Zia-ul-Haq
academy where an 8-year-old Haidya and a 7-year-old Fizza. We were just mesmerized to see how they sing and how they were. They gave us the opportunity to find this beautiful
talent. The least we could do was to give back in return and to make that space where they come out every day to learn to make it a little more conducive where the children actually
enjoy coming to that space," adds Fizza Ijaz, the Marketing Manager at NESCAFÉ while sharing her experience of auditioning at the Zia-ul-Haq Academy.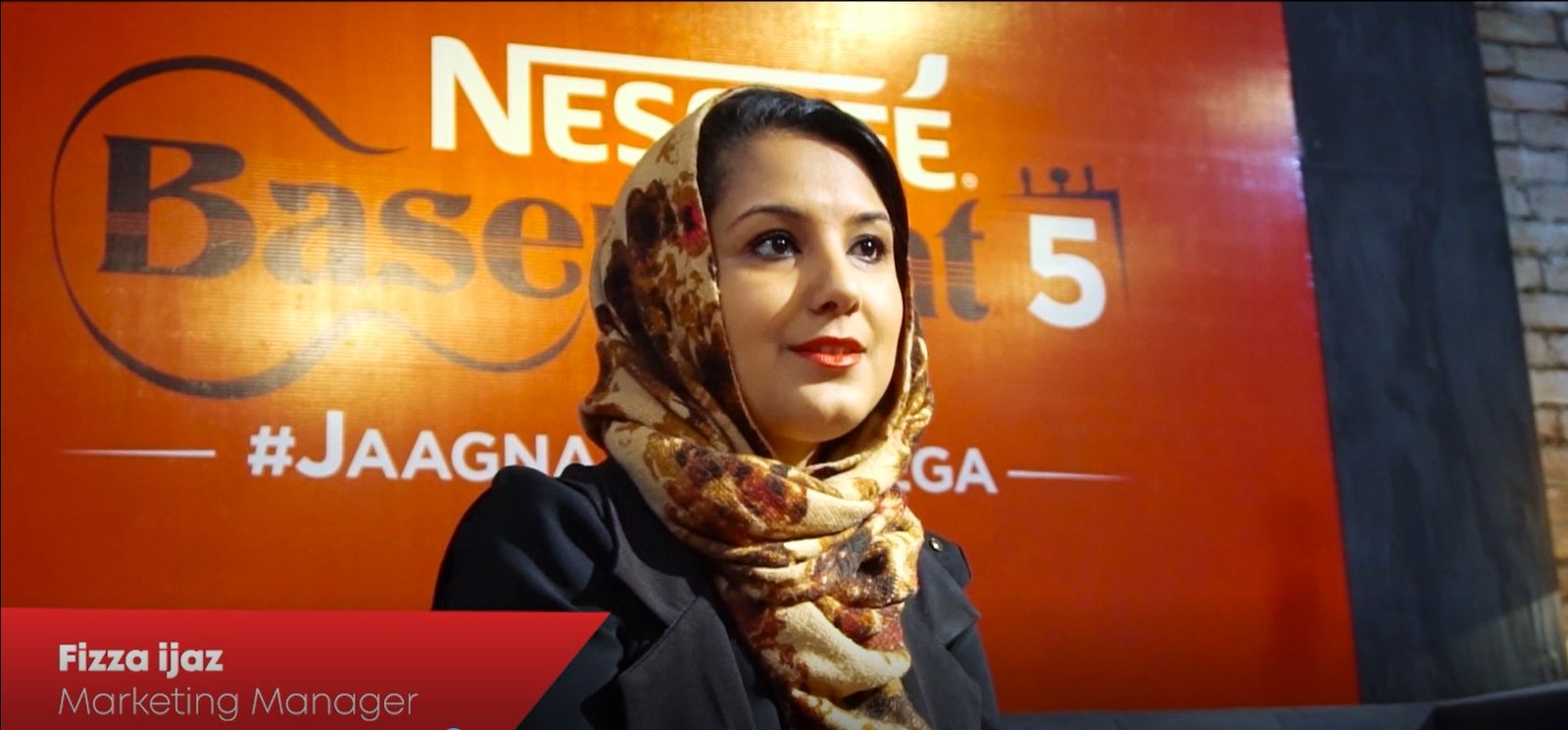 It's refreshing to see big brands taking up an active role in giving back to the society. A small gesture by NESCAFÉ with a multiplied impact where just a simple renovation can contribute
to so much more than the love for music. Where stories like Hadiya's reside. The platform has created a safe haven for children from all backgrounds residing in the locality to be able
to channel all the negativity and the foul energy surrounding them on a day to day basis into a constructive and creative outlet. It has given them an opportunity to be able to express
where the readily available drugs, guns and violence is probably the easiest way to let out the frustrations for the child. It has given them the opportunity and the desire to dream big.

"We are also blessed as a brand, as an individual or NESCAFÉ to be supporting this initiative so that we can make sure more people join in and more children come and learn so we can
give the industry more musicians. Our main aim as Basement is to create a future for the industry," says Xulfi addressing the need to build a music industry for our future
generations.
Hoping to see more brands pick and also give back in similar ways.