What's better than beating the winter breeze by adding color to your clothing!  When you think of winters, the first thing that jumps to your mind is layering and fluffing! But what if you could make these winter's fun, funky and yet functional?
Come let's embark on a look book promising to cheer up your winter with a bit of that sass.
Plaid Shirts:
No girl's closet collection should ever be devoid of an outfit bespoke of a boss lady! And nothing speaks boss babe better than plaids, fashionable but functional. An intricately cut plaid shirt can be your work attire in the day and be an outfit for your night out on the town by simply pairing it up with the right accessories. Keeping it chic and classy!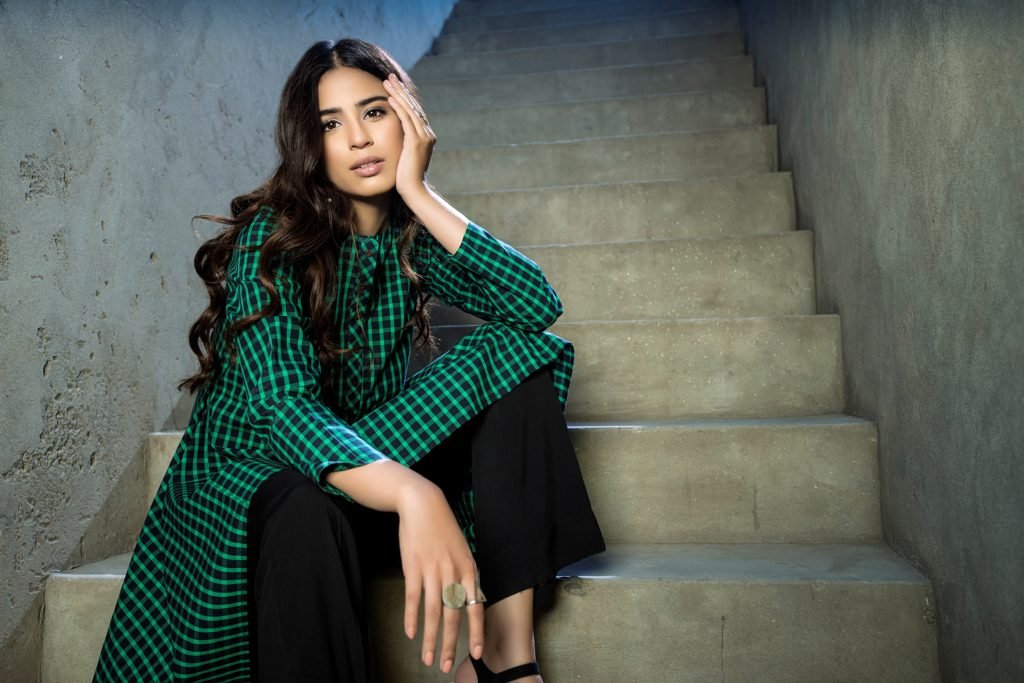 Full Velvet Dress:
A practical amalgamation of fashions trends from east and west; the darker yet subtle hues of velvet make you look chic yet classy. Allow yourself to be swept off by the silkiness of this fabric and its fluid consistency. Allowing you to move around like a goddess armed with the perfect attire for flattery! If you are feeling the same velvet obsession as we are right now than we have got you covered. East Breakout has these beautiful velvet creations catering to all those crushing on this classic winter fabric.
Denim Look alike:
Excuse me while I gasp because gone are the days when denim or anything remotely looking alike was associated with only men! Now a fashion frenzy, current favorite closet staple of most ladies is to have an outfit that vibes denim in all its entirety.
Short Shirts:
When we say color your winter blues away,how can one forget the bright peppery red to put your look on fire!This winter rock that red because a red shirt can give your wardrobe serious edge. Pair it with a black trouser or a pant styled pajama for an effortless vibe.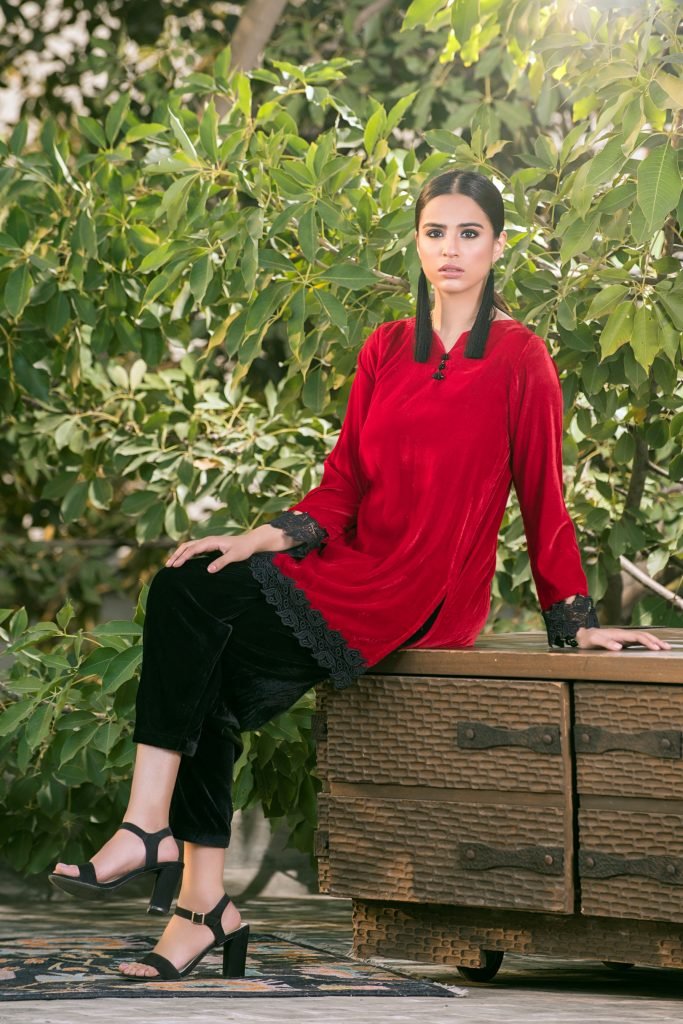 This winter, experiment and play with colors and textures and let your imagination and spirit roam wild and free and not fluffed up due to the winter blues. Let these colors brighten up not just your mood but also your outfit so that you say adios to those winter blues!
Written by Rukh-e-Zainab.