As 2018 ended, the game changers of retail industry, Dolmen Malls turned a new leaf! By giving their beloved customers the delight of Dolmen Shopping Festival 2018-19, the three malls celebrated winter festivities by staging a carnival like no other!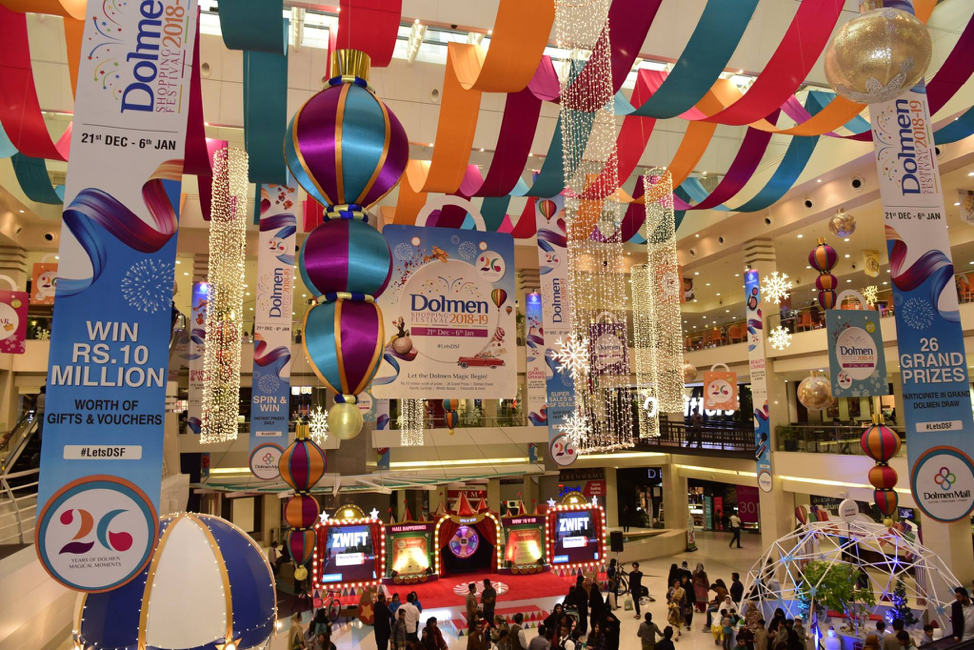 Your ticket to winning loads of gifts were painted Silver or Golden through which customers played Spin & Win and Carnival Games and entered the Grand Dolmen Draws, getting themselves a chance to win the 26 Grand Prizes on the 26th Dolmen Shopping Festival.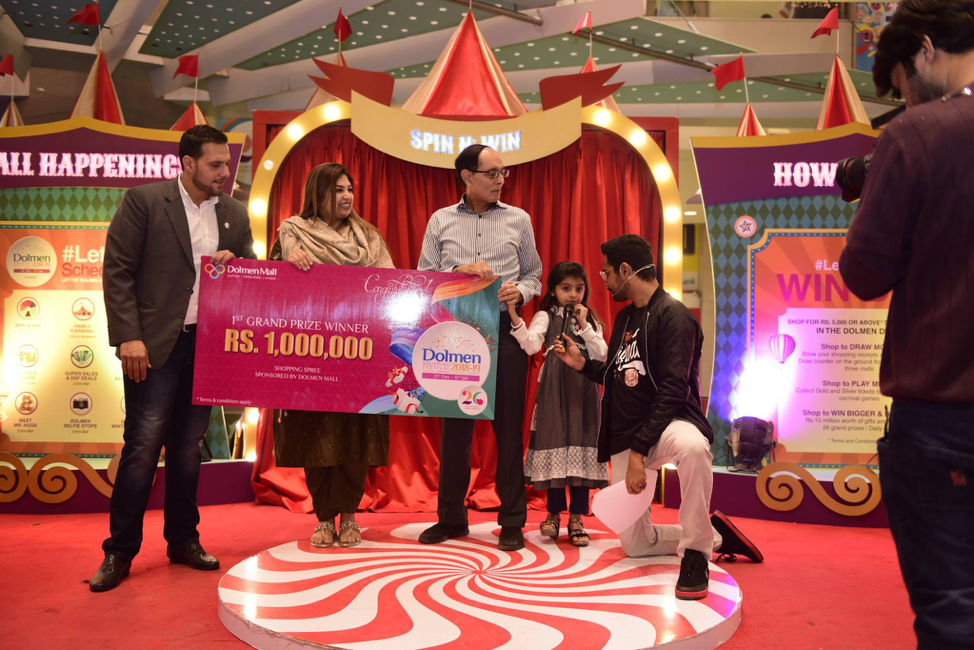 They promised it will rain gifts and so they delivered, more than Rs. 15 Million worth of Gifts and Prizes were up for grabs along with performances and events that had the crowd reeling for more! Circus, Magicians, Photo Opportunities, Celebrity Meet-ups and an ambience better than your fantasies! Karachiites along with tourists, couldn't be happier. . .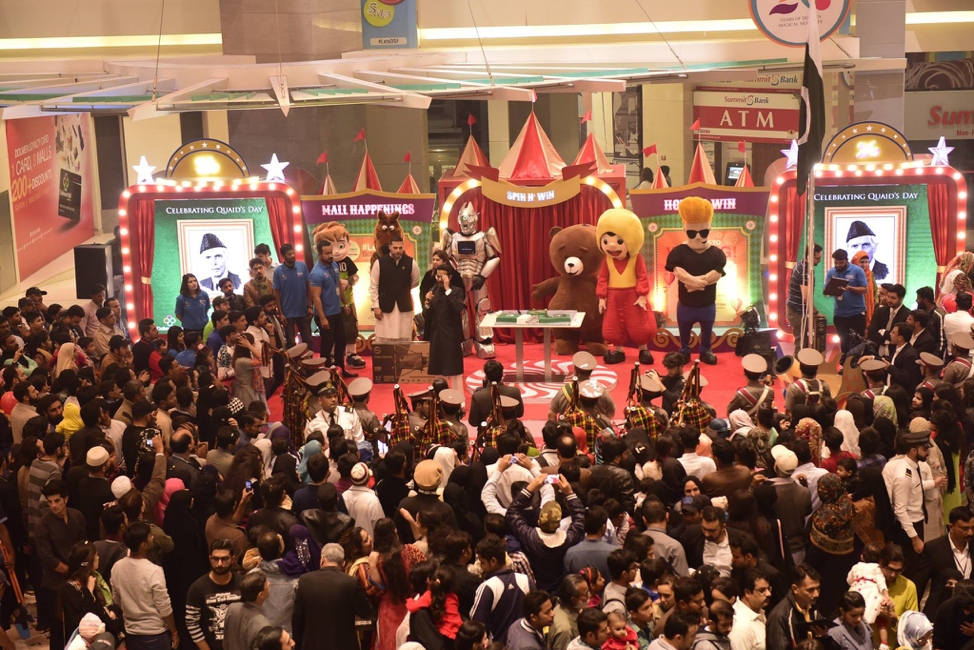 As much festive as the 26th DSF was with Dolmen Malls, the chase to 27th Dolmen Shopping Festival is planned to be even more exciting
New Year, New Resolutions and Magical Moments are now welcoming you at Dolmen Malls round the year.
As the cold winds shy away from Karachi, all of us sadly start packing away our beloved winter wear and so begins . . .
The Love Of Lawn
You will witness a real life lawn catalogue as the mall gets adorned with spring colors and top brands display their new collections with soothing discounts to your wallets.
Celebrating Women's Day
Talk of Lawn and not to mention the ladies is impossible! No nation would be able to thrive and survive if not for the women in their communities playing important roles, from being mothers to industrialists, artists to home makers..
Dolmen Malls are always striving to give More Power To Her, whether it be Women's only parking, Mother's room or support to women entrepreneurs with carts at Dolmen Bazaar and mentorship sessions with retail industry gurus, the mall has always strived to create supportive platforms to build the Women of Pakistan.
Celebrating Motherhood
Probably the most emotionally driven and hard role a women plays is of a mother, so why not get your mum to visit Dolmen Malls along with her tribe to enjoy Magical MOMents, win prizes, make some Dolmen memories at the photo opportunities and enjoy fun activities.
Restaurants and brands are also bound to pamper the mums on this day with special offers, discounts and love.
The Mall with a Green Heart
Dolmen Loves Pakistan and Pakistanis! As have been the tradition, the mall with a green heart is again planning something magical for Pakistan Day. To top it, Independence Day will be yet another spectacle!
You will feel ever more patriotic as you enjoy amazing performances, happenings, activities and discounts! The mall will be lit green . . .  so don't miss out and join us to celebrate the real Pakistan!
SUMMERS WILL BE ANOTHER MAGICAL TREAT ENTIRELY
Ramazan & Eid Festivities
Probably the most awaited month for all Muslims will be celebrated with just as much enthusiasm at the Dolmen Malls with unlimited menu option and iftar deals at all eateries.
To end your main course of Ramazan, the delights of Dolmen Eidi will be shared with all the beloved customers as they shop and prepare for their never-ending "dawats".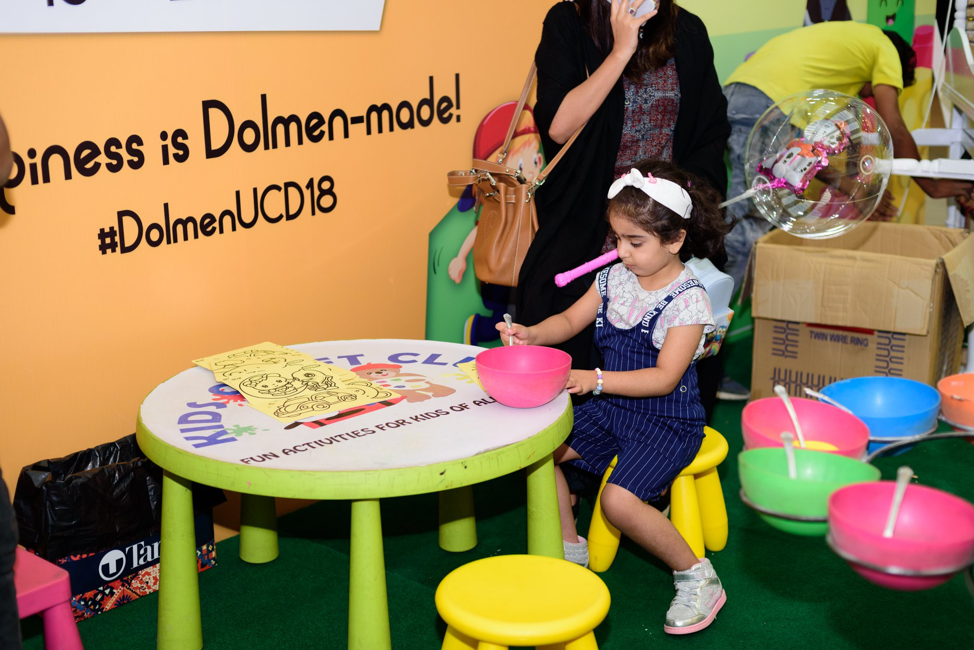 Summer Craziness
As the kids get free from school, Dolmen Malls will turn into their dream vacation with Summer Surprises, Celebrating the king of fruits that is Mango and Back to School activities, pumping energy and motivation into their young minds with many more exciting competitions and prizes.
WITH 2018 COMING TO A PRIZE-FILLED CLOSE, DOLMEN MALLS ARE PROMISING YOU A 2019 FILLED WITH MAGICAL MOMENTS AND MUCH MORE
So do not forget to visit frequently and keep shopping . . .  you never know what those receipts might win for you!