In a digital world run by likes and comments, now is the time to build up self esteem and self image. Maheen Taseer's latest collection of formalwear pays homage to the idea of self actualization and the celebration of ones self as the perfect muse.
This chic black ensemble is a unique blend of intricate beadwork, pearls and fur details, setting it apart as a powerfully bold statement design.
2. "It's with you – the style, the elegance, the inspiration". MGT's latest collection is all about loving your unique, authentic self against all judgements. Be confident in who you are and own it!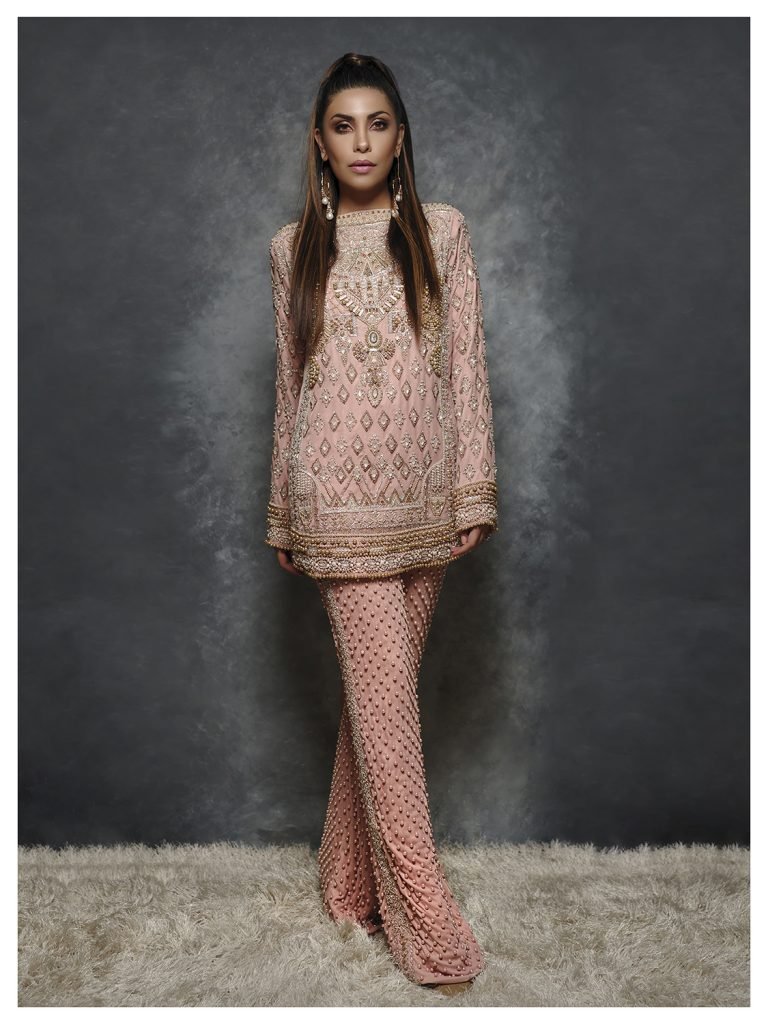 3. This MGT saree unites classic silhouettes with modern hues to create effortless elegance.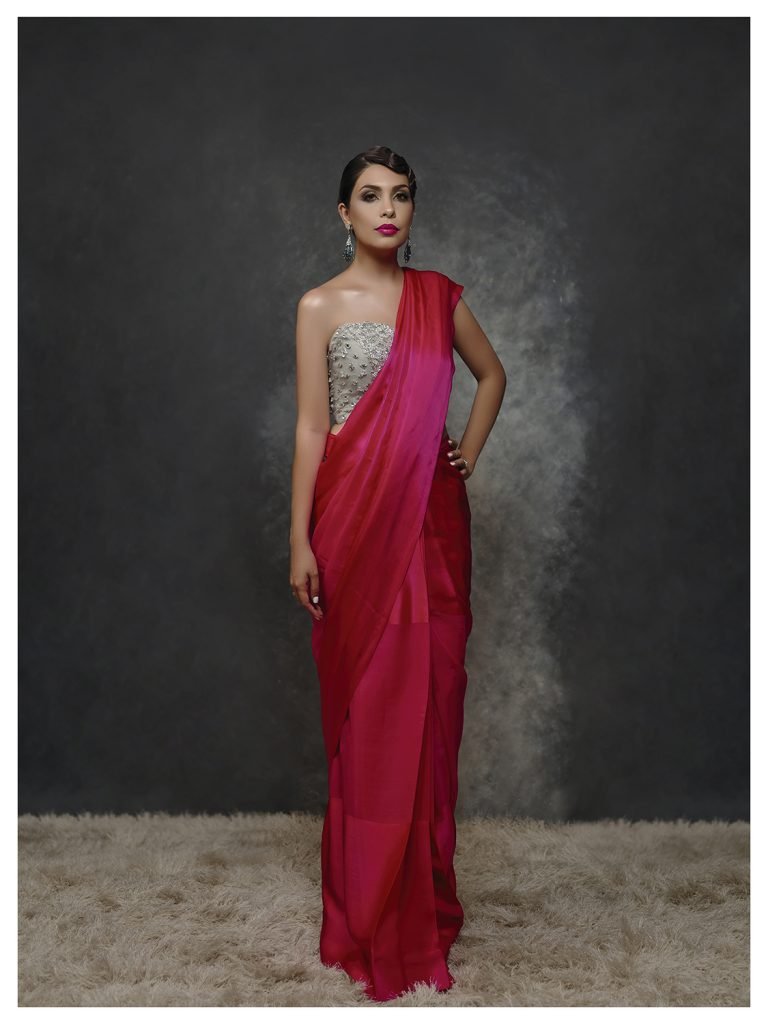 4. Nothing compares to the charisma of Red! This number is a true show-stealer, with its vibrant and deep colour and sleek silhouette.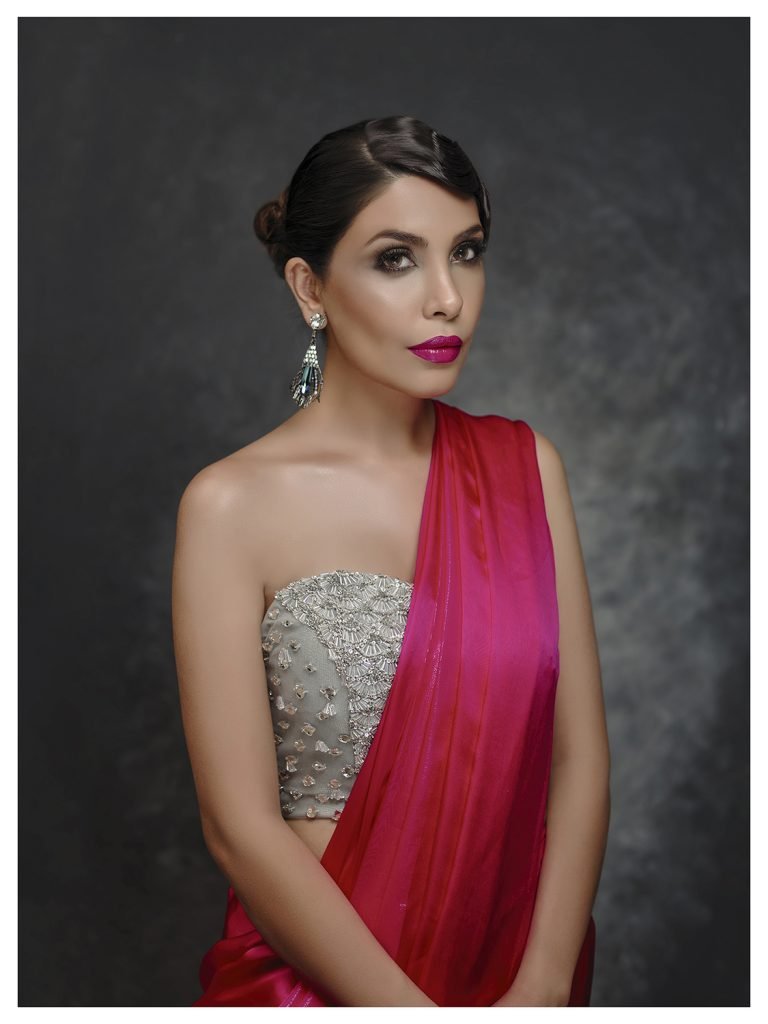 5. A classic addition to your wardrobes this wedding season, this blush pink velvet formal is beautifully crafted with intricate Swarovski work and beaded detailing.
6. This electric blue number is a definite head-turner! Elaborately embellished in silver craft details and crystals, this one is must-have for anyone looking to turn up their glam quotient.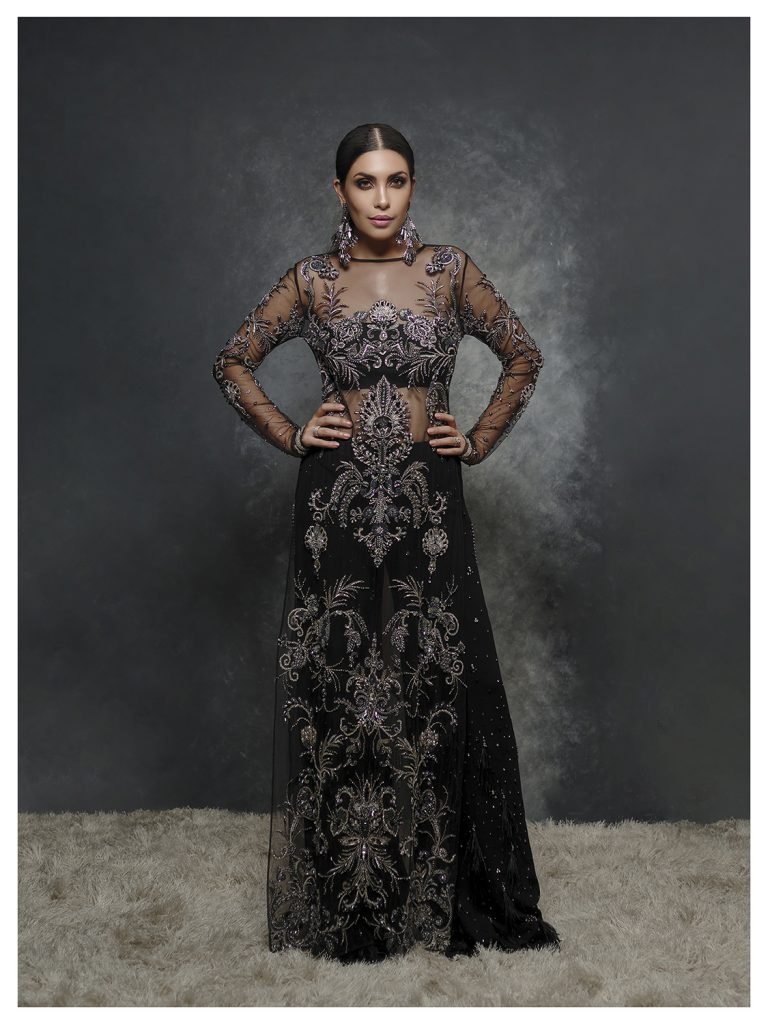 7. Move straight ahead leaving all your fears behind you! Amour explores the beautiful and essential power of self-love and acceptance – The kind that exudes confidence and contentment.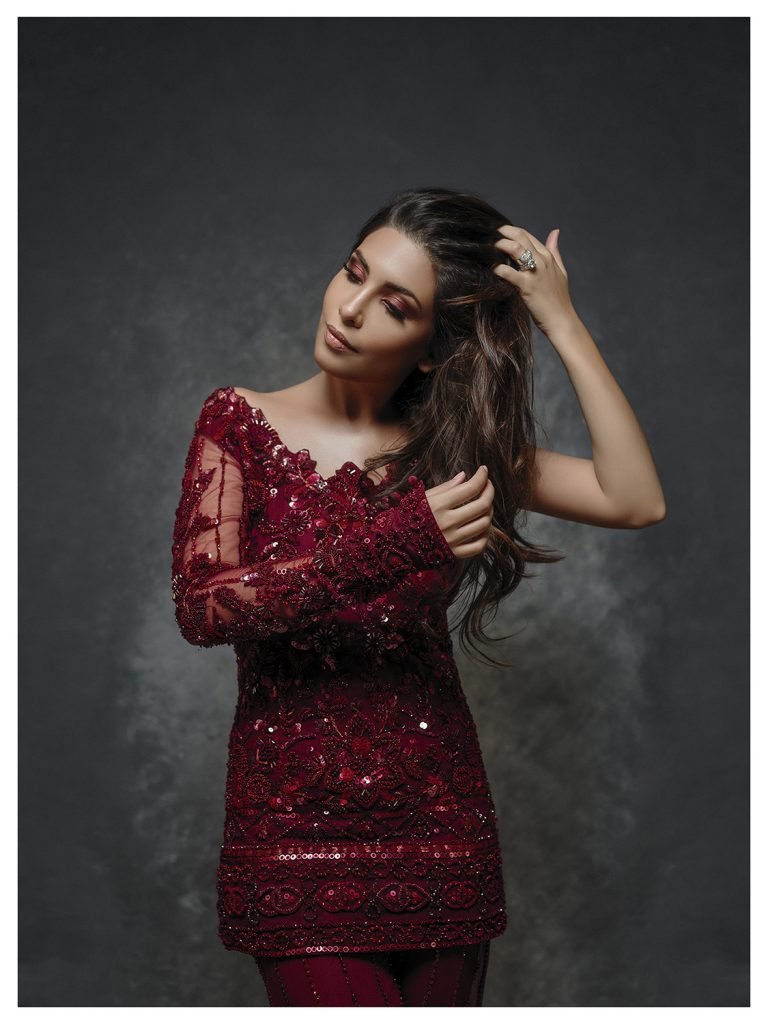 8. This design is all about luscious textures, silver accents and intricate bead and pearl details coming together beautifully on a diaphanous pastel backdrop!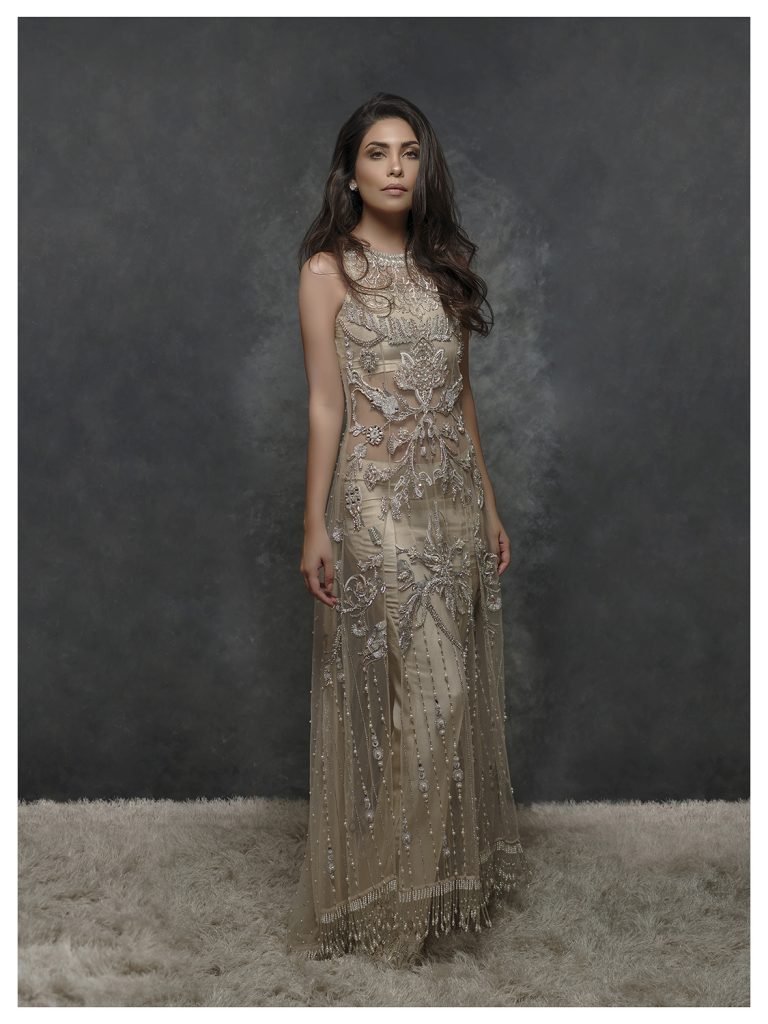 9. Who doesn't love all white! The front-open, silver embellished jacket is perfectly paired with a lace matching separates.