"My Google history would have you questioning my sanity!"
A Day in the Kitchen with
Khadija Mubasher
Time to get BAKED with Karachi's newest chef extraordinaire!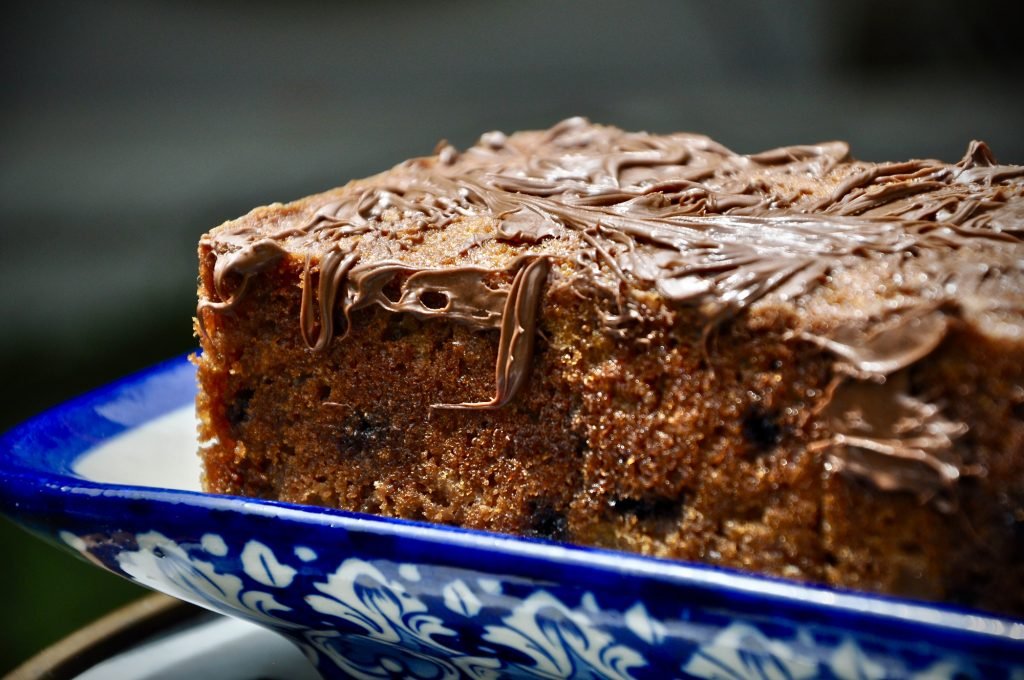 When did you first become passionate about baking?
Baking has been a part of my life for as long as I can remember! (Probably as long as I've been walking.) My grandmother was an exceptional baker – the kind that had homemade bread and plum jam on the table in the morning, and rohafza on the stove for later. I feel like I inherited my passion for baking from her, as there is not a moment I can pinpoint that I wasn't fascinated by her oven. She made every recipe sound so exciting, and I was always in the kitchen with her. Now, I can't imagine a house where the oven isn't used, because that's what I've seen all my life.
What is your earliest memory in the kitchen?
I remember being four years old and helping my grandmother mould her famous nankhatais, which were to die for. I also remember stealing a ton of fudge as a kid when no one was looking! My Nano had to eventually get a jar that looked like a cow and which moo-ed every time you opened it!
You gave up a career in medicine to follow your passion – tell us how that came about?
I wouldn't say I've given up medicine… I still feel like I might make use of it in the future. But yes, over the course of my internship I realized that the clinical side didn't excite me. When I had an attending yell at me after my 36-hour shift, I came home and made churros. When I had a patient expire and I felt upset, I made peach cobbler. I had always said if I wasn't a doctor I'd want to own a bakery someday, so when the opportunity of Karachi Eat presented itself last year, I took the plunge. I had no idea if it would last or if people would like my food. But they did and so BAKED kept growing and developing from there.
How do you get new and different ideas for recipes?
I'm always buzzing with what else I can do. Food is such an integral part of all our lives as desis, so every single meal is another opportunity to brainstorm. Inspiration comes from everywhere! Anyone can make something sweet with sugar but not everything sweet has real flavour. For example, I love seeing what fruits can do when put in the oven. Innovation is important to me, so I'm always trying to add things to cakes that you wouldn't normally see.
There are so many bakers and bakeries around town. What sets BAKED apart from others?
We're more than just a frosted cake in a box. No one else is topping cheesecakes with everything under the sun like BAKED is. We're constantly working on being innovative and bringing you things that haven't been done before, all the while developing an Instagram feed that'll have your mouth watering. You better believe we're working on more unique things to bring to you as you're reading this.
What do you specialize in? What is your star dish?
Cheesecakes!!! Because the flavour isn't synthetic, which is what's mostly out there. It's freshly made just for you when you order it. There's something for everyone; caramel, chocolate, whipped cream and fruits. It's been quite a hit with Karachites.
What does your typical day look like?
Every day is different, but ALL of them start off with a huge cup of chai. My day revolves around my orders, because I believe if you're putting your trust in us then you deserve to get the freshest possible product. So it usually begins with me dancing around in my kitchen and firing up the oven. Most of the time when something's hot out of the oven it looks too gorgeous not to take a picture of. So, I do a lot of photo-shoots because a big part of BAKED is that you enjoy looking at the page and having food you find visually appealing. I've also been blessed enough to have something new and exciting going on every day, weather it's a sit-down with Sunday Times, a collaboration with a blogger or prepping for an exhibition. My gym schedule is adjusted in all this madness along with my grocery runs and any meetings I have.
What is the most rewarding part of owning your own business? What are some of the cons?
Having your own business is like having a baby. You get to nurture it and see it grow! However, the most rewarding part is waking up and being able to do what I love every single morning and being able to say 'I LOVE MY JOB' everyday, which is something I've never had before. The con is that sometimes I'm a one-woman army. Presently I'm managing anything and everything related to the business – from the marketing, the branding and photography, to meetings and of course, the baking. So, it can be super overwhelming. It's important to have a good support system. Which means I have amazing parents who lend me an egg or 20 when I run out….
What are a few unique recipes you've created?  
All my products are unique because I know I need eggs, sugar, flour and butter… but what can I do to put my spin on this? And so, all the recipes have something insane going on in them. My parents have always said I never take the easy route, and as I'm looking through my recipe box I can agree.
My Apple Crumble Cake is something very unique, as it went through a gazillion tries till it was mastered! Flan is also something not a lot of people in Karachi have experienced. It may look like egg pudding, but looks can be deceiving.
We've all had a baking fail, or in my case, several. Can you describe your worst kitchen disaster?
If anyone claims they've never had a burnt crust or a cake stuck in the pan, they are lying! It happens to the best of us, haha! Every single recipe goes through several trials. And since I'm a perfectionist – I try a product hundreds of times before launching it and continue to try to add finesse to it even after.
The worst memory I can recall was when I was eight and I forgot the sugar in a sponge cake. It came out this dense mess and haunts me till this day!
How often do you eat your own baked goods?
I have yet to finish an entire slice of cheesecake. I always test the batter to make sure everything tastes okay, but other than that, barely ever. I spend so much time in the kitchen with everything that the appeal sort of wears off. And by the time I'm in the mood for a bite it's usually gone.
What is the best way to repair a cracked cake? You know, like when you flip it out of the pan and some of it decides to stay in? Asking for a friend…
There's always a way to salvage a cake, and the most important bit is the taste! However, this trick to a messy cake is giving it a whole new outfit!  Cover it in chocolate, caramel or frosting, and if that still doesn't make it look presentable, make cake pops. Or put it in a new dish and make a poke cake.
What's the most unusual tool that you find really handy in your baking?
My computer. It's not the tool that's unusual, but my Google history would have you questioning my sanity! I do a ton of research when I'm trying to develop a recipe, like the dynamics of butter or the science behind how a cake rises… Don't judge ok, it's all in the name of deliciousness.
What are the biggest tips you have for new bakers?
Start off easy. Master your basics without changing recipes at first. Once you understand ratios, it's a piece of cake (pun intended)!