"I appreciate all the mistakes I learned from my younger self"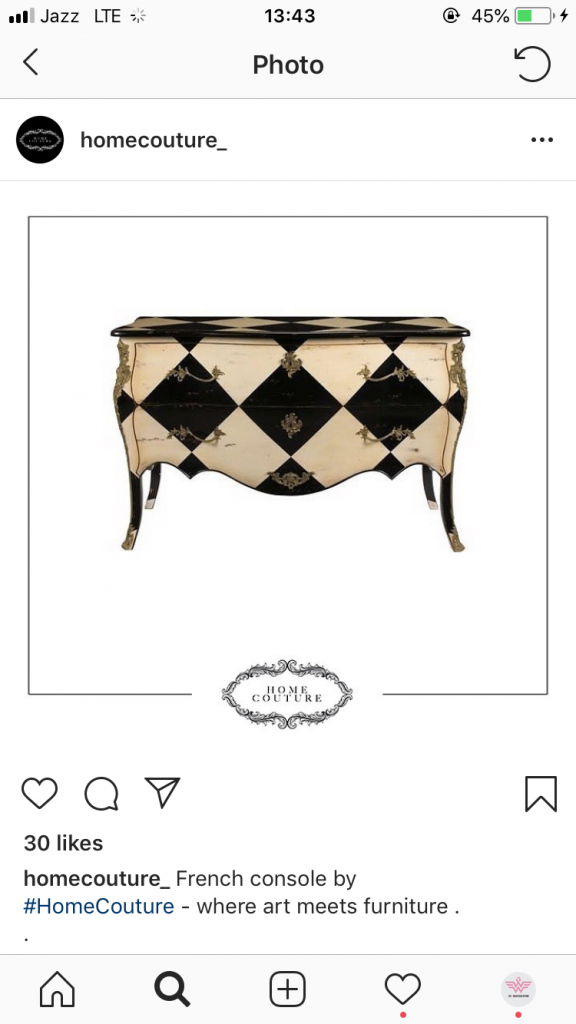 UP CLOSE & PERSONAL WITH Attiya Noon OF HOME COUTURE
SUMRINA KHAN SITS DOWN WITH THE BRAINS BEHIND INTERIOR DESIGN HOUSE HOME COUTURE TO SEE WHAT MAKES HER TICK
HOW DID YOU GET INTO INTERIOR DESIGN?
When I moved back from London in 2011 I joined by mother's small furniture business, which she had started as a hobby. I loved helping her out and from thereon my passion increased, and so, I decided to start my own business.
WHAT MADE YOU START YOUR OWN BRAND?
I felt there was a gap in the market for eclectic furniture and interiors that spoke to a growing segment of Lahore. I wanted to create pieces and living spaces that were a cross between being uber traditional and modern.
WHERE DID THE NAME HOME COUTURE FROM?
It was the result of brainstorming something that connected with our edgy vibe and yet was catchy.
HOW DO YOU DESCRIBE YOUR BRAND'S AESTHETIC?
Eclectic.
YOU FIND INSPIRATION IN:
Divine design.
YOU DEFINE CREATIVITY AS:
A spark of a higher energy gifted to us, should we be lucky enough to have a connection.
YOUR BIGGEST SUPPORT SYSTEM:
My family!
HOW WOULD YOU DESCRIBE YOUR PERSONAL STYLE?
Very relaxed and understated.
WHEN IT COMES TO WORK, WE CAN MOSTLY FIND YOU WEARING:
Tracks and a tee! Unless I have an appointment with a client, in which case, maybe I'll switch to jeans and a shirt.
YOUR GO-TO PLACE FOR PEACE AND QUIET:
My village is a haven for me, located just around three hours away from the hustle and bustle of Lahore.
YOUR FAVOURITE TYPE OF PROJECT TO WORK ON:
The type where the client prioritises creating a happy space for themselves.
ONE DESIGN RULE YOU ALWAYS FOLLOW:
Many! But at the top of the list would be my love for symmetry.
WHEN ALL ELSE FAILS, YOU…
Take a day off.
WORK QUALITY YOUR ARE MOST ADMIRED FOR:
Our hand-painted and inlay pieces
WORK QUALITY YOU ARE MOST HATED FOR:
The amount of time our hand pained and inlay pieces take!
YOUR PROUDEST WORK MOMENT:
When I designed my daughter's study and she loved it.
PAST PROJECTS YOU HAVE LOVED TO WORK ON?
Definitely working on The Nishat Hotels.
WHAT HAVE BEEN SOME OF YOUR MOST CHALLENGING PROJECTS?
A project for which I had to travel to Sukkher in Sindh. But it was fun and I thoroughly enjoyed it.
IN YOUR OPINION, WHAT MAKES A HOUSE A HOME?
It's the little things to me. Cluttered bookshelves, travel mementos, photographs and such.
WHAT DO YOU THINK IS THE BIGGEST MISTAKE PEOPLE MAKE WHEN DESIGNING THE INTERIORS OF A HOUSE?
When they randomly try and insert interior design trends without thinking about whether or not they'll actually be able to live with it long term.
BEST PART ABOUT BEING YOUR OWN BOSS:
I get to go home early without asking anyone!
WORST PART ABOUT YOUR JOB:
Clients who don't respect Sunday's and evenings.
YOUR WORK ROUTINE ON A REGULAR DAY:
I work in the mornings and usually only go back if I have an appointment. Again, the perks of being your own boss.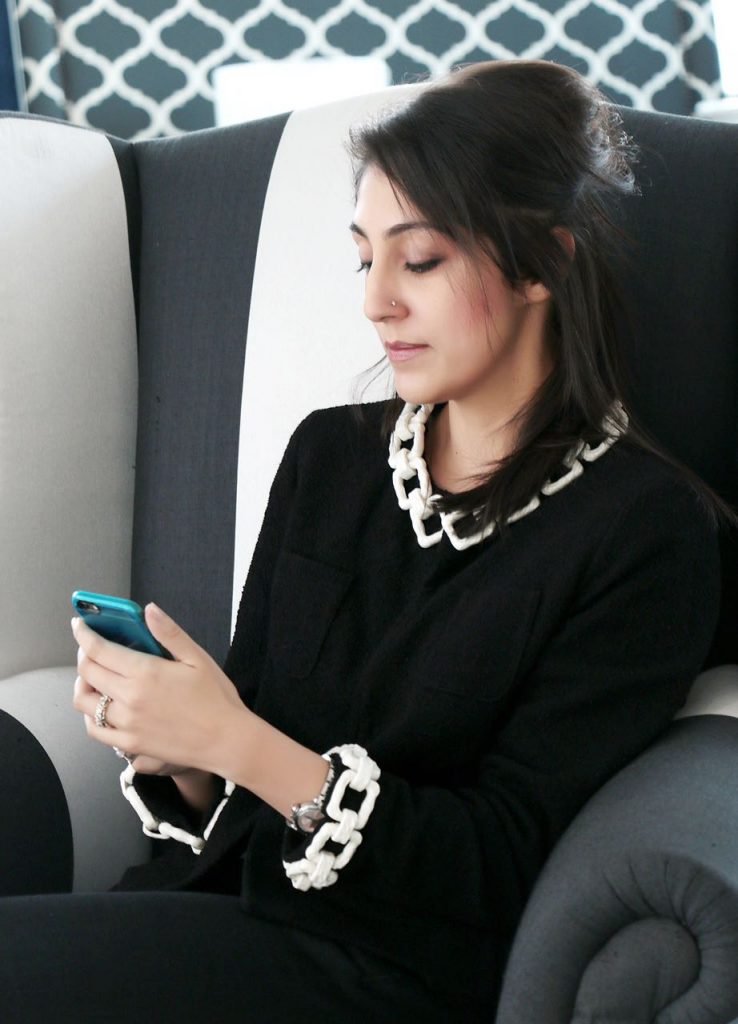 ADVICE FOR A YOUNGER YOU:
None at all. I appreciate all the mistakes I learned from my younger self.
HOW YOU BALANCE WORK AND FAMILY:
I work part-time and have a stellar team that looks after the business when I'm not there. My family is my number one priority.
YOUR WORST CLIENT EXPERIENCE:
Too awful to conjure up memories of, haha.
IF YOU COULD MAKE A DECORATIVE PIECE FOR ONE CELEBRITY, WHAT WOULD IT BE AND FOR WHOM?
Maybe a beautiful mirror for empress Noor Jehan? I admired her for how she used her heart and intelligence in a patriarchal world. Plus, every woman needs a good mirror!
WHAT SETS HOME COUTURE APART FROM THE REST?
I guess the fact that we are not trend slaves. We are creative in our own unique way.
IF NOT AN INTERIOR DESIGNER, YOU WOULD HAVE BEEN:
A teacher.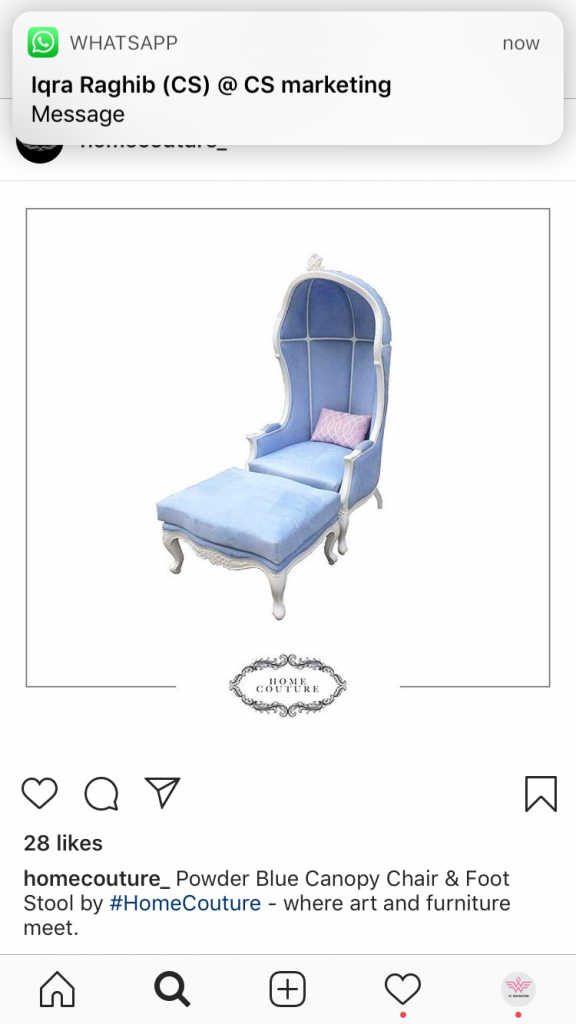 UP NEXT AT WORK, YOU ARE MOST LOOKING FORWARD TO:
The busy days that the winter months in Lahore bring us, and of course growing the business day by day.