Tougher Than Cancer
with Farwah Said                                            
This October, we speak with brave women who share their courageous stories with us for breast cancer awareness month. Survivor Farwah Said opens up about her journey.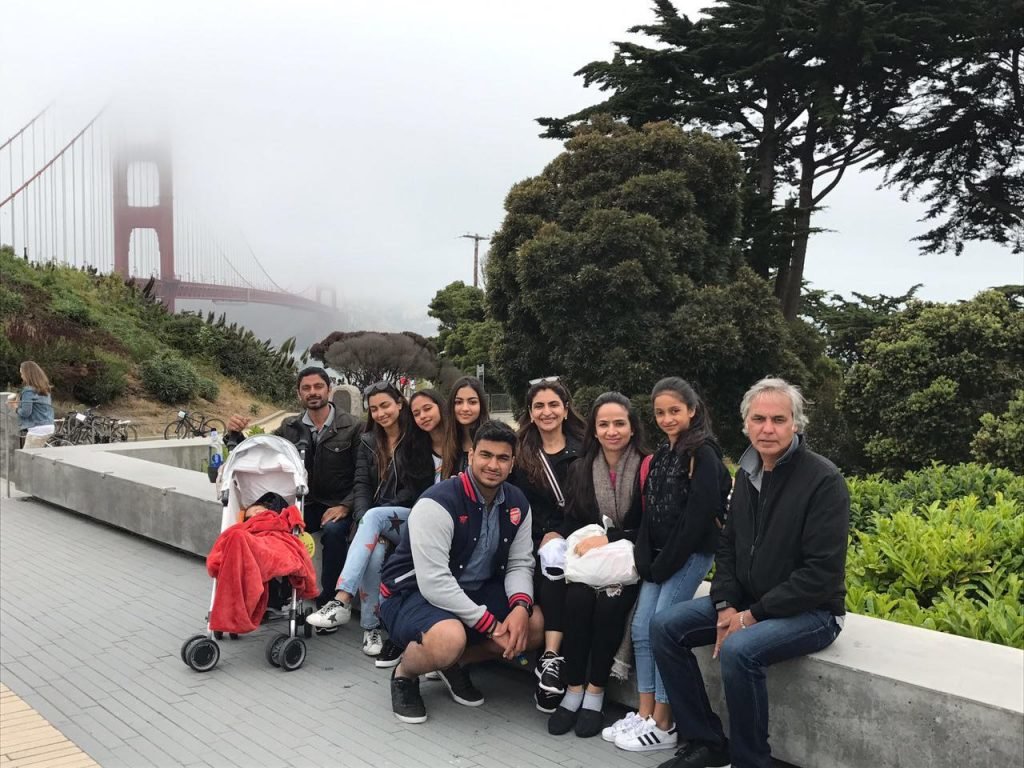 When and how did you first find out you have breast cancer?
In 2009, when my youngest daughter was about two years old and had just weaned off my breast milk only two months prior, I felt a lump in my left axilla (under arm). I went to my gynecologist, thinking that it was somehow related to that. However, after running a few tests, my mammogram showed some lesions, so I went in for an aspirated biopsy, which revealed that I had stage 2B ductal breast cancer.
What were your main concerns after being diagnosed?
When I first found out, my primary concern were my children and my mother. My elder daughter Maryam was nine, while my younger one Khadijah, was two, and my mother was nearing eighty. They were the reason I took the decision to get my treatment done locally. Although I initially wanted to go abroad, my husband, Omar, and my cousin Dr. Mehnaz Shah, urged my to stay and convinced me that the facilities at Agha Khan University Hospital were just as good as those abroad. In retrospect, this was the best decision I made, as I was able to stay close to my children and my family while going through something as major as this so early on in life.
How did your family react to the news? How did you break it to them?
I did not plan on telling my mother until after the surgery, as I was afraid she would be too devastated considering her old age. However, she found out through another family member and called me up on the day of the procedure and instilled in me the strength and faith I needed to go into the surgery. My mother was my rock throughout the illness. Meanwhile, I told my children that I was "sick" and that it was nothing for them to worry about — never using the word cancer. One of the most important things I told them was to never believe anything anyone else said about my illness besides the immediate family. As for my husband, he found out before me and took me to his cousin, who is the doctor in the family, where they broke the news to me.
How did you cope emotionally? What were your highs and lows?
I have faith in my higher power. When you have a terminal disease, your mind can take you to very dark places, but because of this faith, my only low was being physically sick after chemo. However there remained a fear in me that if something were to happen there would be no one to take care of my mother, since as I was her only daughter. My husband, my mother in-law, my sister in-law Faizah and my childhood friend Aaminah Sultan (along with several others) re-assured me that everyone would make it through this. They were the source of my positive attitude.
What treatment methods did you go for?
I had an immediate unilateral mastectomy of the left breast and removal of my lymph nodes, followed by 8 cycles of chemotherapy and 25 sessions of radiation. This lasted 8 months during which I lost all my hair, which is actually of no significance in the bigger picture as it grows back instantly. I continued to go about my daily life wearing a wig.
How do cancer doctors, treatments and facilities in Pakistan compare to that abroad?
My experience at AKU's Oncology Department was truly outstanding. From the staff at the reception to the fantastic doctors, I found no issues with my treatment. I can't compare it to abroad, but it's safe to say that oncology departments here work with the latest research, which is why I would recommend it as a viable option for those considering it. There is no comfort like the comfort of your own home; it really helped me through my experience.
What message would you like to give to people about cancer? What advice would you give to women who are, or will be, going through the same thing you went through?
Ensure that you are being examined regularly after the age of forty. However, if you have a history of breast cancer in the family, you should be very vigilant while monitoring yourself. If you feel anything you must immediately go get a check up as soon as possible. The sooner the correct diagnosis is found, the better. A positive attitude will carry you forward and remember that they make medical advancements every year which makes all kinds of cancer — especially breast — easily curable.
What are some common misconceptions about breast cancer?
The only misconception I feel is that "cancer" is considered fatal and incurable. However, with more awareness, people may come to find that it is their attitude towards this illness that will help them the most along the way.
How long have you been cancer free?
I have been cancer free for 8 years but I'm still on oral medication till next year.