Contemporary, stylish and edgy – the new brand and e-store Hassal (hassal.co) houses everything from clothing to shoes, to jewellery and accessories, and is here to become the solution to all your fashion needs. See how the stunning Raahima Shayan puts together her favourite looks.

You're So Vain
Pairing this lacey top with elegant straight cut capris gives it the perfect balance of pretty yet powerful. If out trends pages taught you anything, it's that white on white is always a winning choice!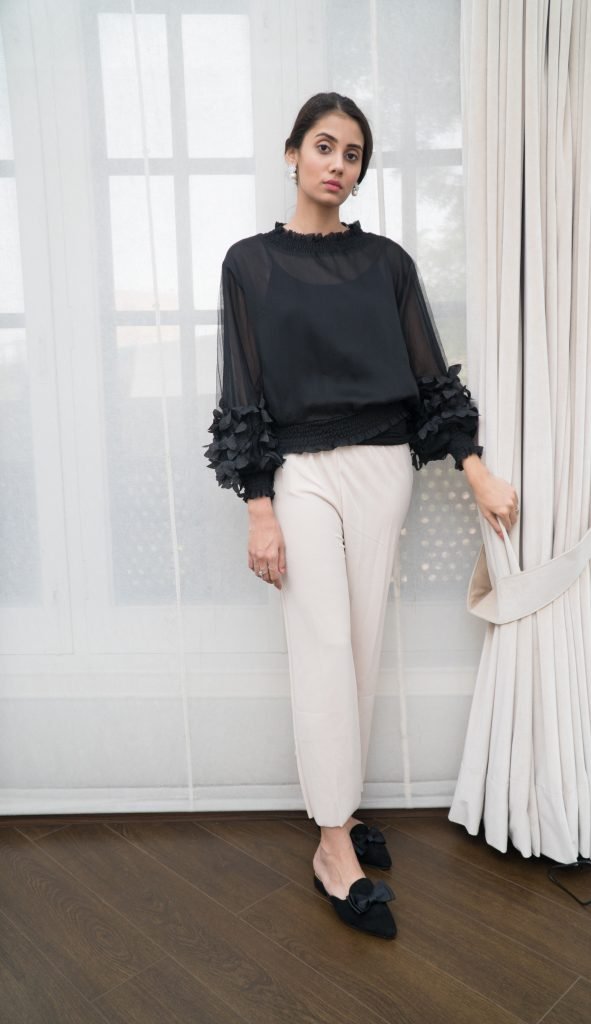 Thrill 'Em With Frills
Is there anything not to love about this retro inspired look? With a pop of floral embroidery, mom jeans have never looked better. P.S. When have chunky heels and oversized sunnies ever let you down?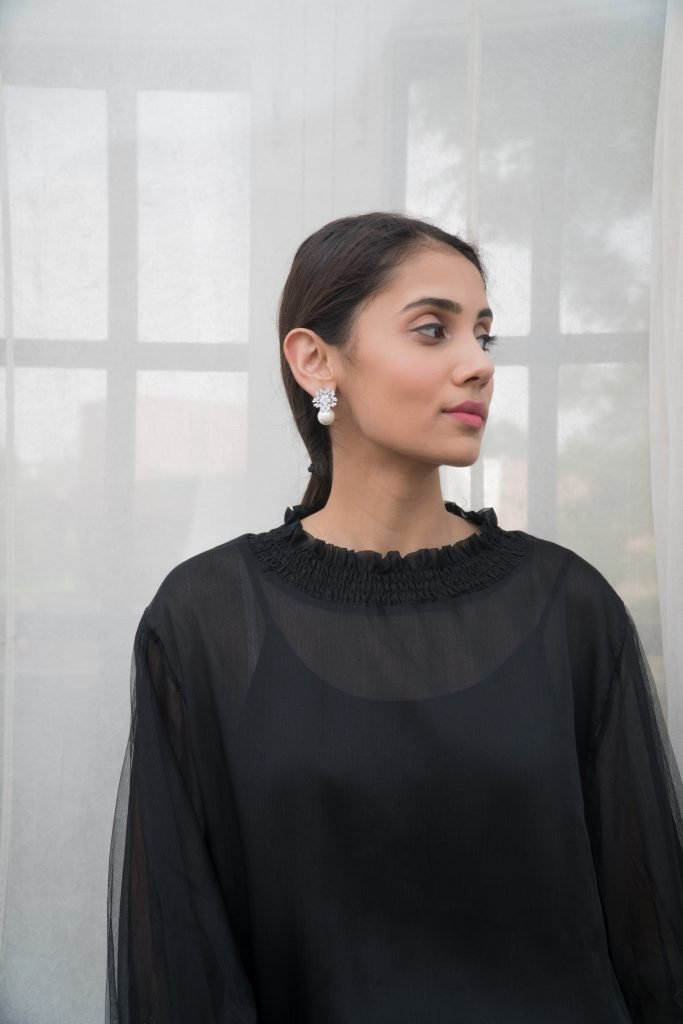 Turban Behaviour
Accessories can make or break an outfit, and when it comes to headgear, things can get tricky. Take cue from this style diva on how to earn some major style points by sporting a headband with total sass.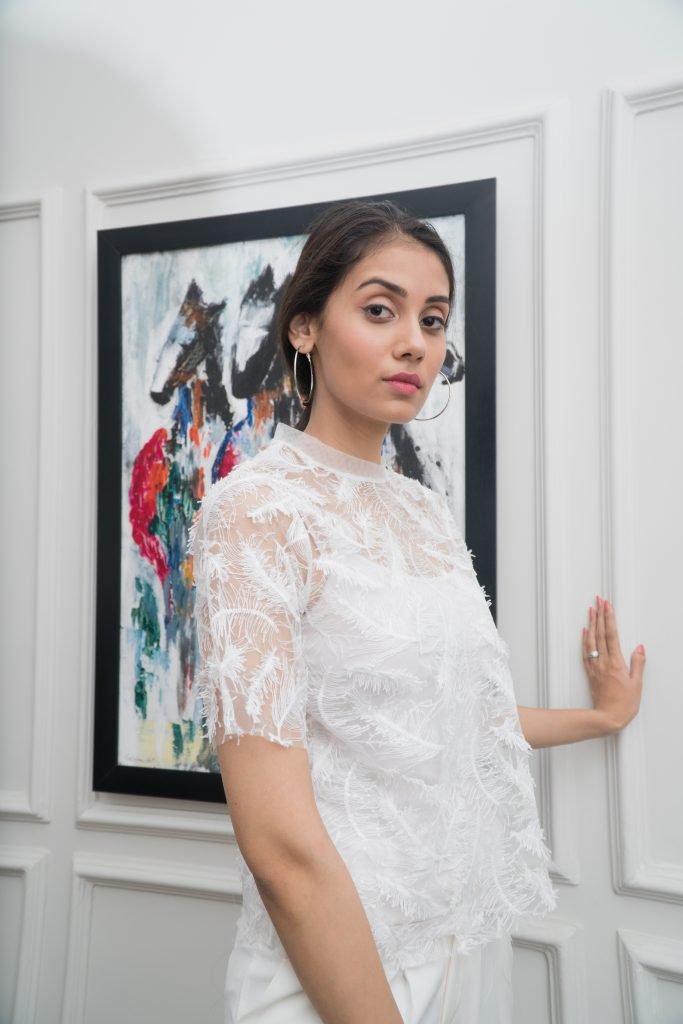 Buckle Up
A high-waisted belted pant provides a flattering silhouette and adds a polished finish to your look. These neutral matching separates are the perfect blend of muted elegance.
Ruffle My Feathers
Pairing a playful top with classic pants always makes for an elegant look. Add statement flats and some understated bling and you're good to go.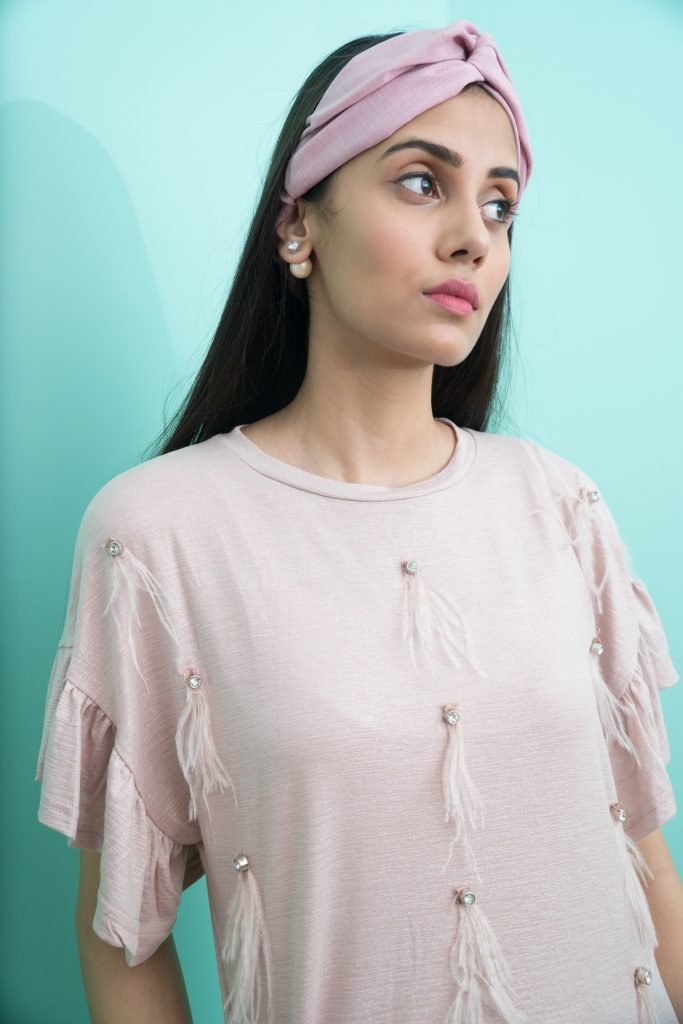 Back To Black
Add a little prep to your step! This quirky look is all about experimenting and mixing trends. What's more, have fun with mismatched earrings and jazzy shoes to truly make a statement.
PHOTOGRAPHY: Yratta Media @yrattamedia