Foodie @TheStylishGravy brings his list of must try burger joints in your city. Prepare to have your mouth watering and heart beating as you go running to the nearest spot to grab the juicy, sizzling burger that speak to you the most.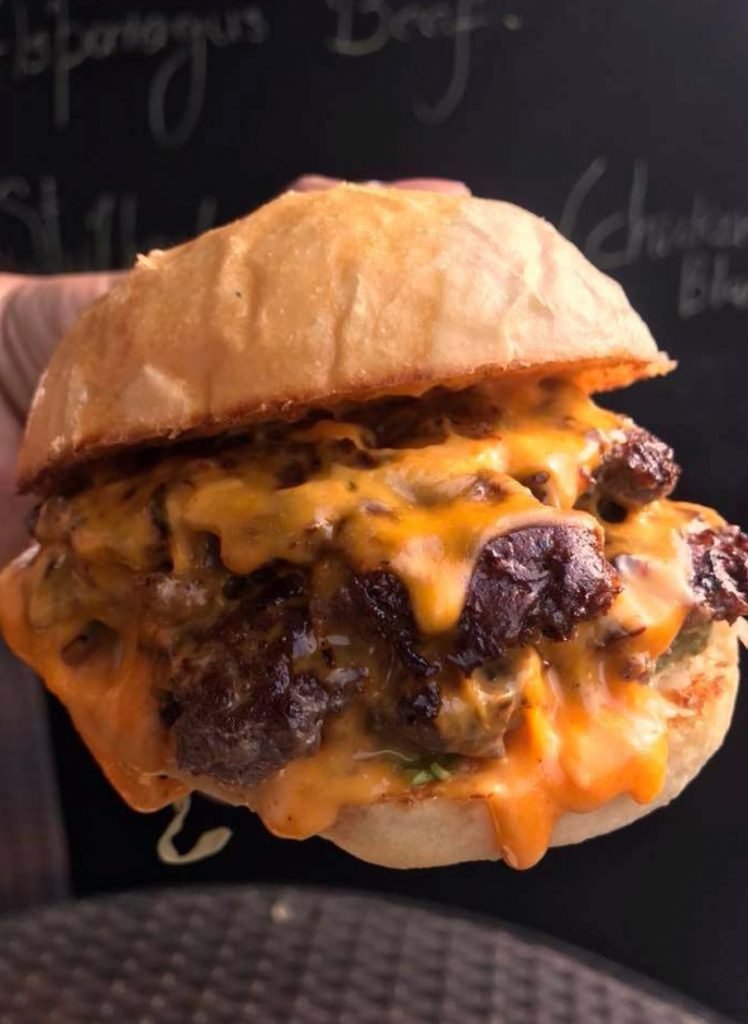 Eataly
Where: Lahore
Double Decker Wonder: If any burger can take you to cheese and patty heaven, this is it. The double patty wonder is a treat for the true meat junkies. With a hand tossed bun (which smells and tastes delicious) and melts in your mouth with a buttery, wheat flavour, this burger will surely earn your 'thumbs up.' Bring On The Cheese: With the combination of salty and subtle bursts of smokiness, the flavourful cheese melts with the simple, yet juicy patty oh so effortlessly.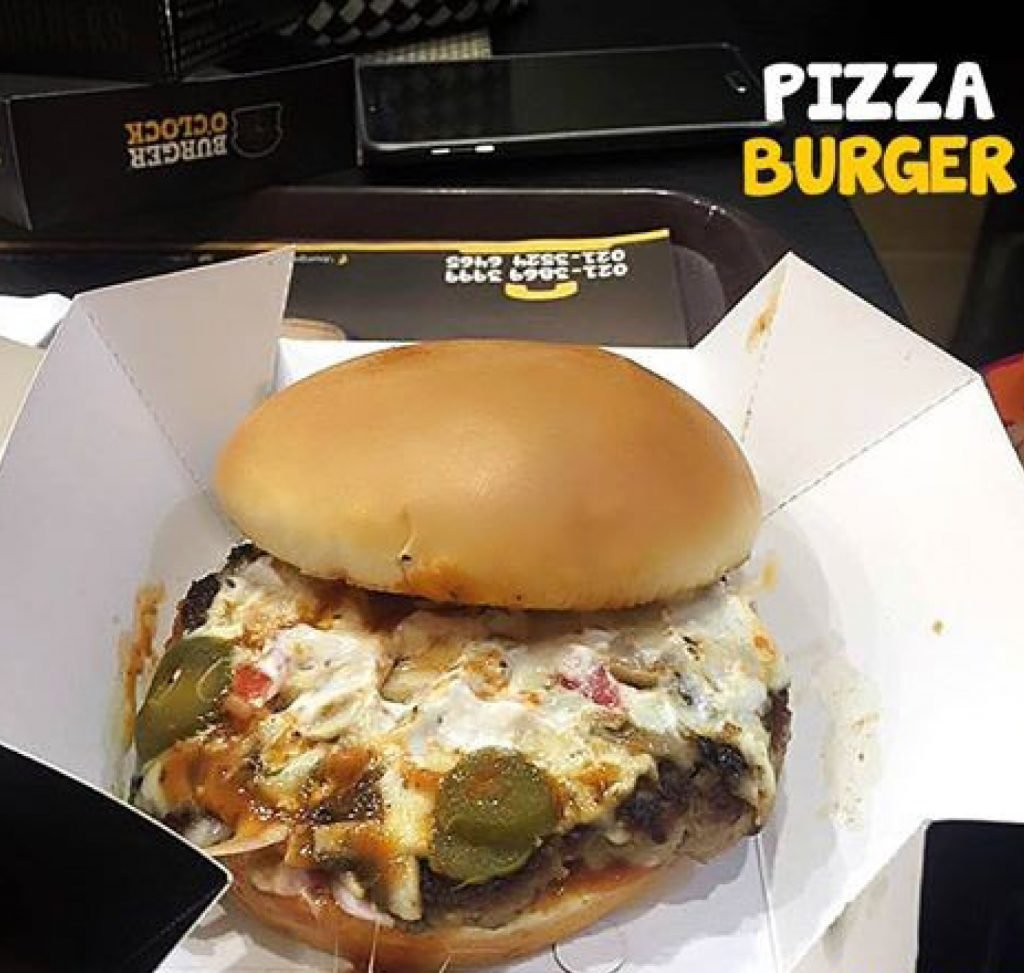 Burger O' Clock
Where: Karachi The best of both worlds: A Pizza and a burger, or better yet a burger that has a pizza in it? Any food lover's wildest dream come true, this creation of Burger O' Clock is by far their most impressive. More Cheese, Please: Loaded with layers of mozzarella, pizza sauce, a thick, juicy patty, and jalapenos to sizzle up your taste buds, this burger takes you to a whole new level of awesome. Psst. the Pizza fries are a must try too!
Rina's Kitchenette
Where: Lahore
Smash Burger: This juicy beef patty invades your mouth with flavour and texture from the very first bite that you take. Nestled in a handmade bun, the fresh crispy lettuce, greasy meat patty and bold cheddar cheese all come together in perfect harmony. Dip It Like It's Hot: The burger comes with three dips to enjoy your hand cut French fries with, tantalising your tastebuds like no other.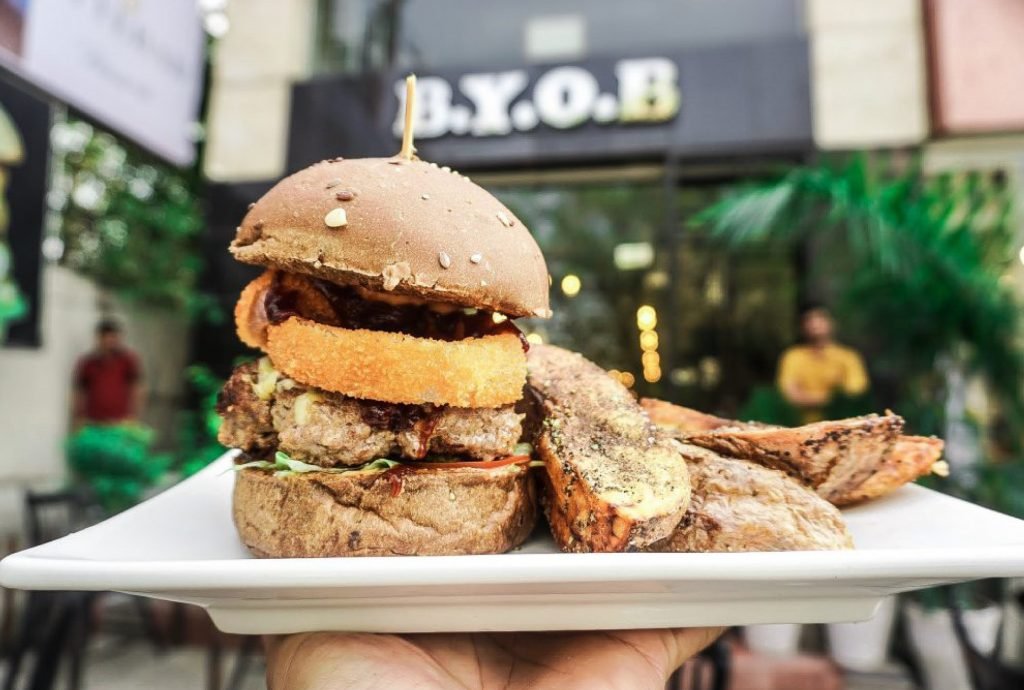 Oh My Grill
Where: Karachi
Mushroom Melt: The
patty is the star of this very
known burger from Oh My Grill.
From the very first bite, the
ground beef shines through with
its salty, meaty texture and
brings perfect harmony to the combination of sautéed mushrooms and onions. Secret Sauce: The layer of jalapenos will surely have your taste buds up in flames, but the barbeque sauce comes to rescue with its sweet touch! Plus, their secret sauce knows hot to hit the spot each time.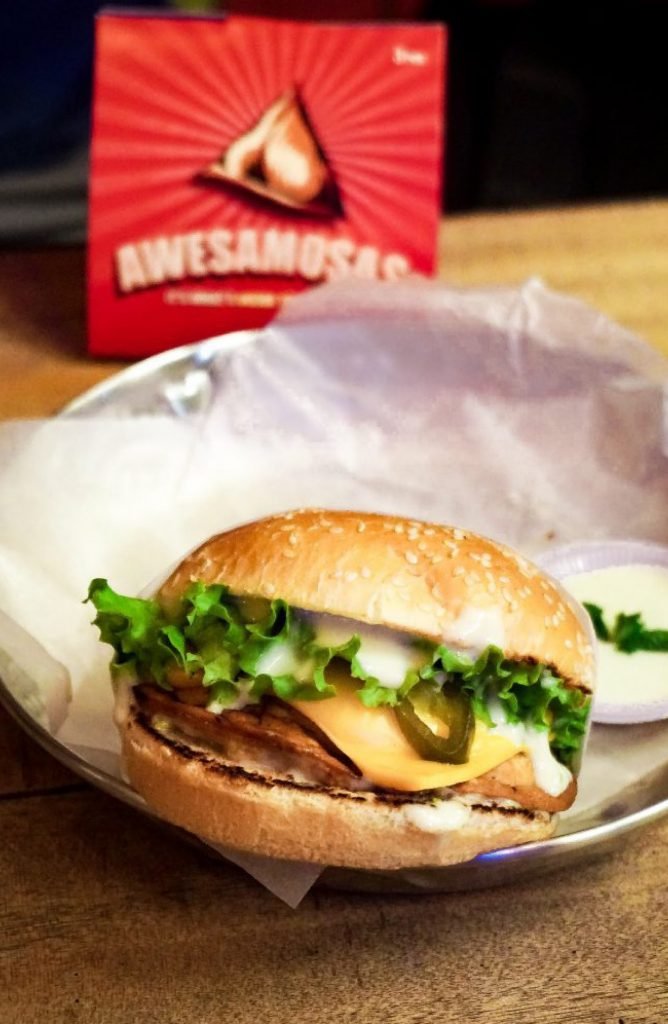 Awesamosas
Where: Lahore
Pulled BBQ Beef
Burger: The pulled
beef is laden with flavours
from the broth, spices and
smokiness – making
the meat the simple star of the dish. Getting Saucy in Here: Drizzled with finger-lickin' BBQ sauce and served in a tasty bun and fresh lettuce, the different textures and heat from the jalapenos work together perfectly. Served with garlic mayo, you'd want two of these scrumptious burgers before your heart (and your stomach) would feel content.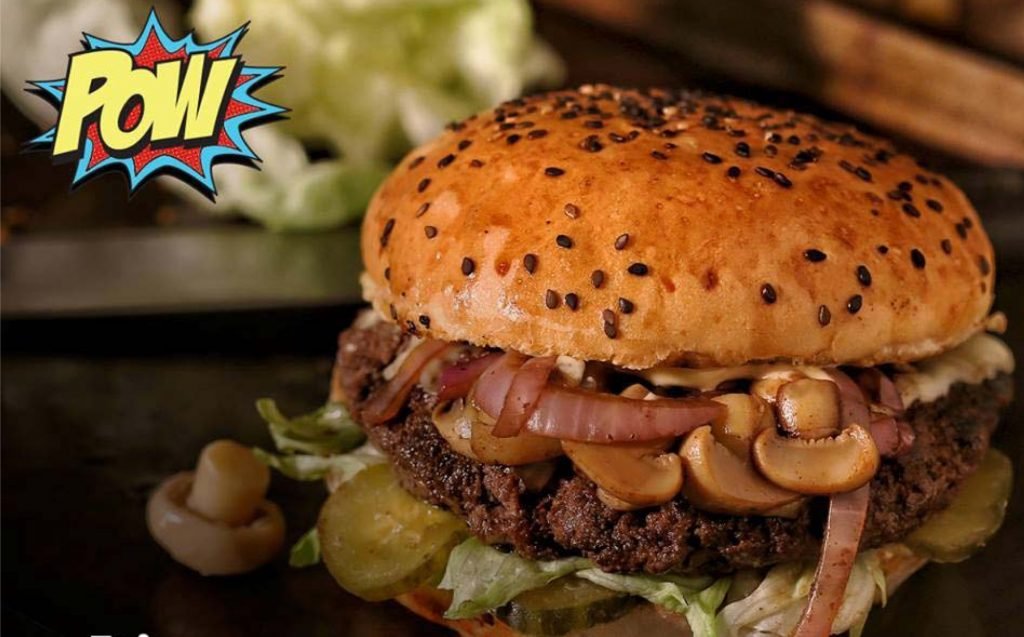 POW
Where: Karachi
Louisiana Burger:
The combination of molten
cheddar cheese, caramelized
onions, sautéed butter
mushrooms and a thick,
charbroiled beef patty has never worked
in a more satisfying manner than it does
in POW's Louisiana burger. Sesame Street: The brioche bun is soft, dusted with
sesame seeds and an absolute delight to savour with the combo of Louisiana sauce and cheddar cheese. The serving size is big enough to satisfy any foodie's appetite.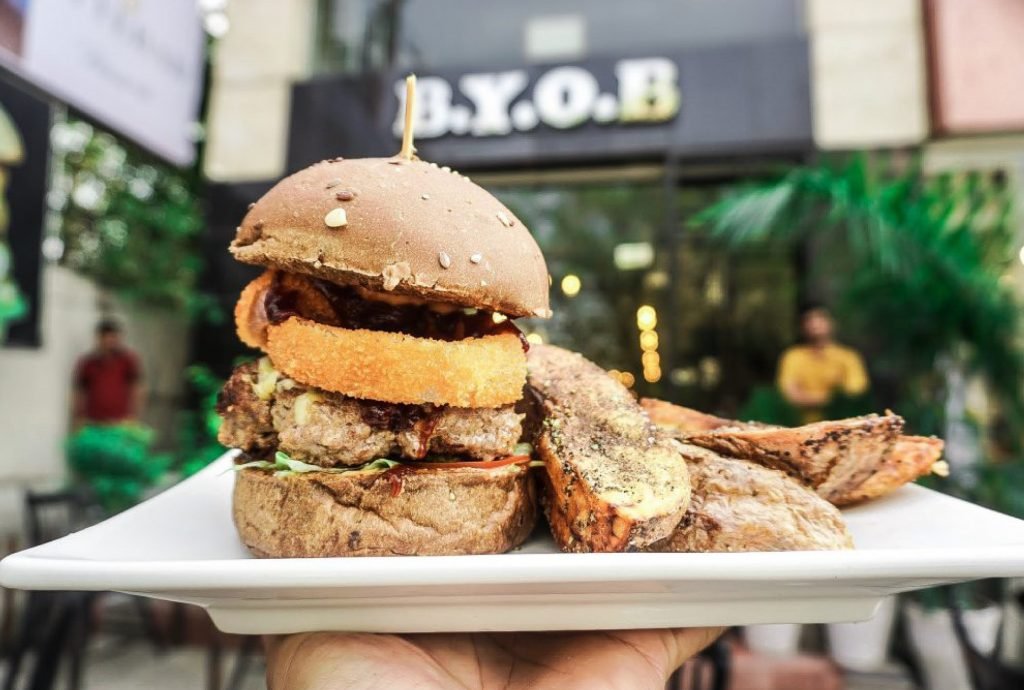 BYOB
Where:  Lahore
Smoky BBQ Grilled Burger: This intense burger combines two of our favourite flavors: smoky and BBQ. The charbroiled, thick meat patty offers wonders in way of texture and each bite packs a hefty punch.  Put a Ring On It: The star of the burger is the giant onion ring on top of the patty. The crunchy, crispy onion ring compliments the burst of flavours, while the potato wedges on the side tie the whole dish together – making for one hell of a burger experience.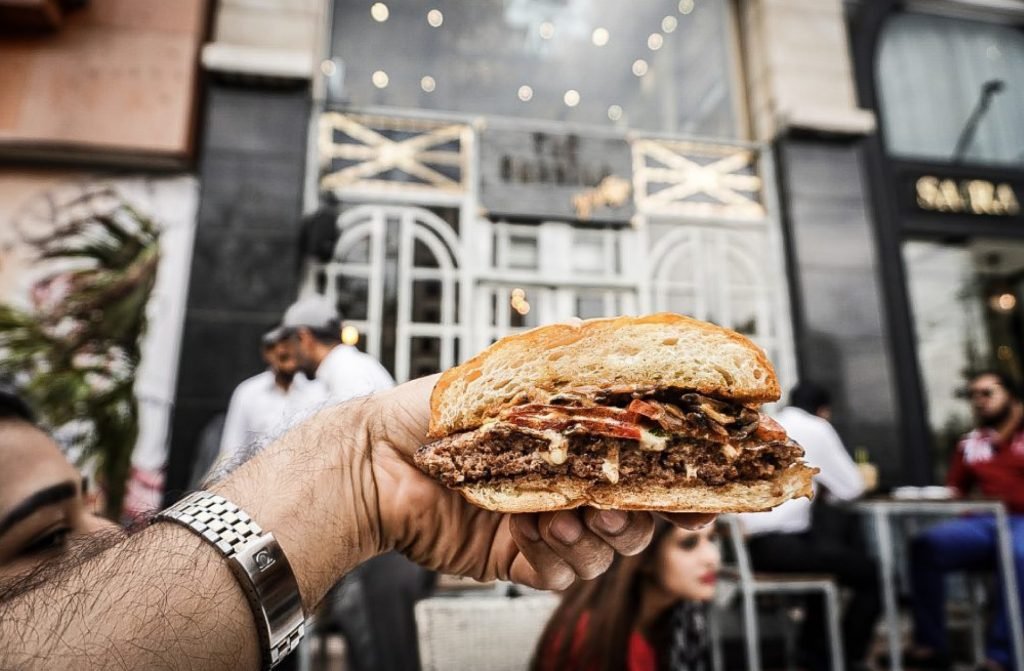 Ministry of Burgers
Where: Lahore
BEacon Mister: As the name suggests, this particular succulent burger was all about making bacon the hero of the dish. The beef patty, sitting on a bed of fresh iceberg and a spicy mayo, is cooked to perfection. Hot Cross Buns: The fried egg and American cheddar cheese come together to compliment the flavours of the burger, all served up on soft, fresh,
melt in your mouth buns!