Our vendors are part of the fabric of Haryali"
Up Close and Personal
with Mahrukh Beyg and Sundas Usman
Taskeen Zahra sits down with the brains behind Haryali Market to talk about the growing demand of organic food in an urban setting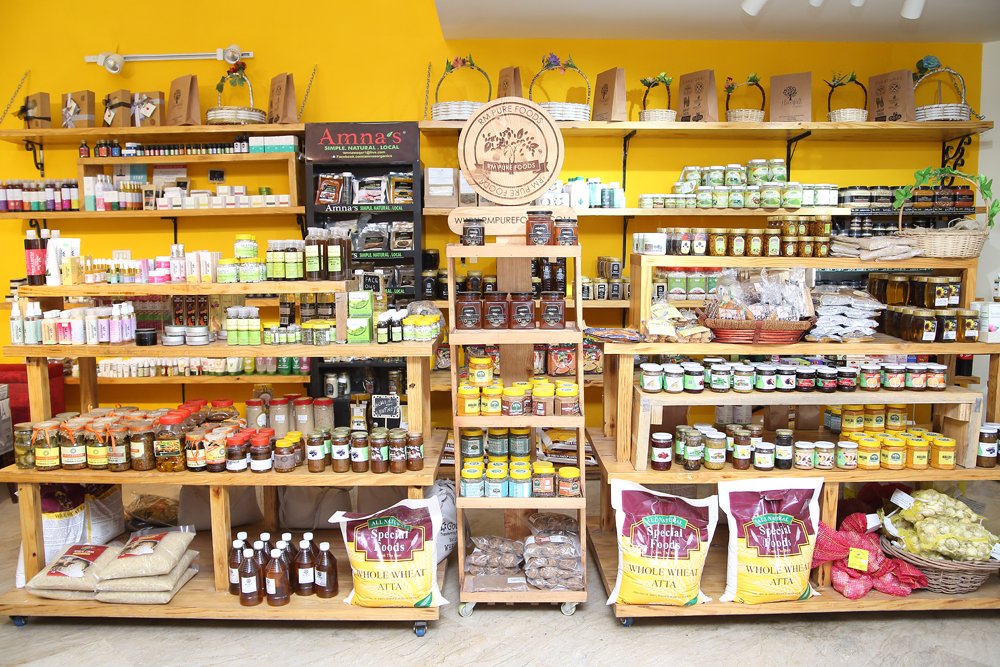 What prompted you to launch Haryali Market? What was the ideology behind it?
Mahrukh: The aim was to simply launch the idea of healthy and clean eating in Pakistan by supporting home-based entrepreneurs with their businesses. The idea was kick-started when I began a food market with a partner of mine a few years ago. We wanted people to embrace the healthy lifestyle and boost awareness for local
farmers and local produce. We eventually took different paths, which led to two different entities. Sundus entered the main fray as a partner soon after, and she was the driving force behind Haryali reaching new heights.
Is there a growing trend among Pakistani
consumers towards health products?
Mahrukh: Yes, I believe so. People are now more aware and want more knowledge about their food. There has always been a lack of trust in part of the consumer with the supply chain. "Where is their food coming from?" Haryali takes responsibility of building customer trust and personally vouching for the products as healthy and organic for the consumer. That is what makes Haryali what it is today.
Tell us a little about the vendors on your panel?
Sundas: Most of the vendors are home-based small entrepreneurs, striving to make a name for themselves. Some are land owners who are providing employment to their villagers, while others have adopted small communities and are providing employment to widows, minorities and orphans. We also have enterprising moms who provide us with healthy lunch options alongside some homemade treats.
Is there any criteria to be a part of Haryali?
Mahrukh: Vendors who have fresh local produce, if it is labeled Organic – we need certifications from PCSIR or relevant authorities. Crafts and products need to be non-commercial and home-based.
Who are your target customers?
Sundas: Our customers are mostly health conscious individuals who are aware of the damages that pesticides and preservatives cause. They know the difference between authentic products realize that opting for natural and organic food is not a fad, but a lifestyle.
How difficult it is to be an entrepreneur in Pakistan and find adequate opportunities?
Mahrukh: It is a very difficult journey. It's all about being a lone wolf and handling everything yourself, from conceptualizing to implementing. When we started, startups barely had any support, but thanks to entrepreneurs who have worked hard and know the struggle, they often offer a helping hand to fellow businesses no matter what the scale.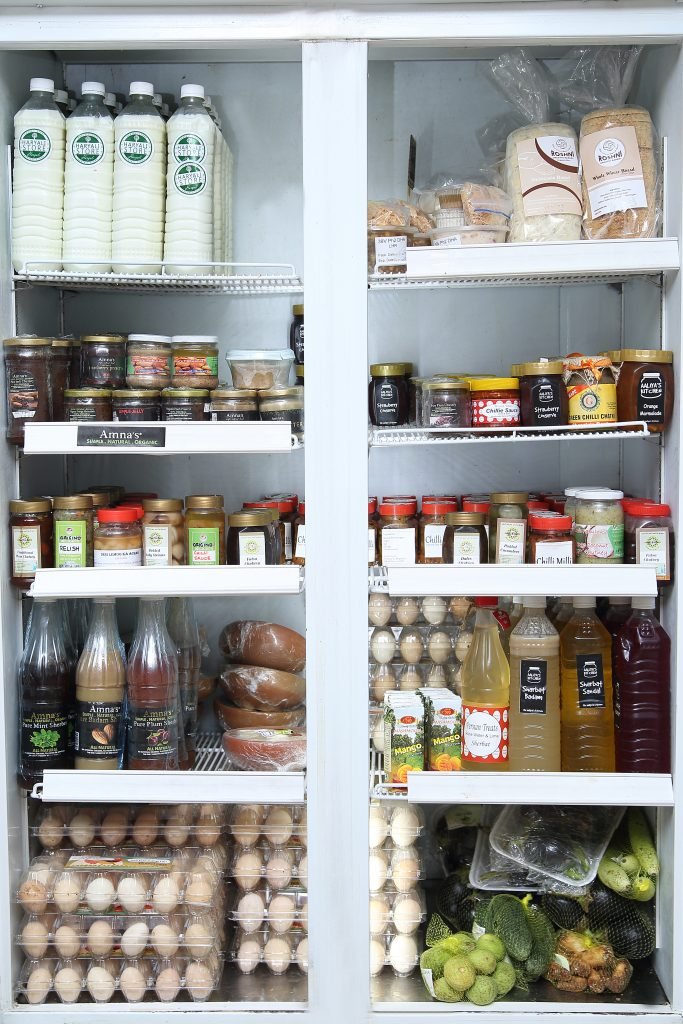 What are the hurdles Haryali has faced along the years?
Sundas: Some people have never been too fond of the idea of successful women entrepreneurs who could think out of the box. We have faced tremendous criticism along the way, coupled with a derogatory perspective of women in power.
What are the core belief values of Haryali?
Mahrukh: We believe in health first. Everything we do, we make sure we have the best available product for our customers. We aim to be inclusive and support entrepreneurs with their businesses, to boost the crafts industry of Pakistan, and simply to promote positive change that helps us all.
What kind of products do you stock at the Haryali store and market?
Sundas: Haryali is a boutique store that doesn't focus on commercial products.We have categorized our products under 3 labels; Organic, natural (preservative pesticide and hormone free) and homemade. Anything made at home is healthier and cleaner from what is available in the market. The products that we claim are organic are certified by USDA and the rest of the products claimed natural are made tested by PCSIR.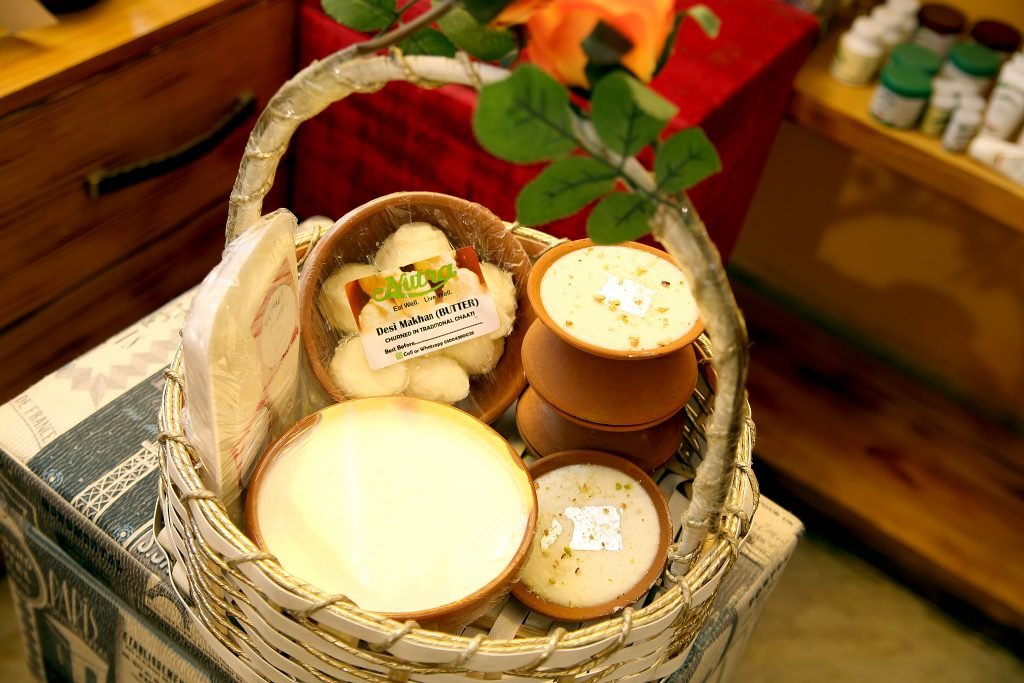 How is Haryali Entrepreneurs Market different from the conventional markets that take place in Lahore?
Mahrukh: Our criteria for choosing vendors is very strict, as we have a screening process to determine if it fits with the values of Haryali. We have quotas regarding food products, crafts and live cooking. Haryali is not a commercial enterprise, rather a platform where home-based businesses can showcase their work and interact with customers.
Do you plan on expanding your business?
Mahrukh: Yes, we do plan to expand but expansion means more demand to fulfill. As of right now, our vendors are working at full capacity and to ensure quality, we are curtailing expansion. Customer satisfaction means everything to us, and we will never compromise on that.
Sundas: Our biggest support and patron, Usman Ahmad, who is our partner in the store, is always encouraging us to have more avenues so more people can have access to health foods. Insha'Allah, we will definitely expand when the right time comes.
How inclusive is Haryali regarding Pakistani crafts, apart
from food?
Mahrukh: We have an entire section dedicated to crafts, to people who are involved in the cottage industry and provide jobs at a grassroot level. They deserve all the support in the world, and we aim to give them with a platform that helps provide them with good business and promotion of their respective craft.
What is the driving force behind your motivation to keep running this market?
Mahrukh: Due to my own personal struggle with autoimmune disease,
it forced a rethink in my life regarding my lifestyle. I believe that shifting
towards healthy habits is an excellent healing factor, which was a massive factor in how I got better. I want to make people aware of what they're consuming. How you manage this crucial element of daily life is instrumental. I favor local brands over foreign brands, and I believe in buying Pakistani and being Pakistani.
When is the next Haryali Market scheduled?
9th September from 4 PM – 10 PM at Lahore Grande.