Good Food Tour, a global campaign by foodpanda is a great way to experience diverse and signature cuisines.  Foodpanda picked four top- quality restaurants for the group of influencers and bloggers that were attending the tour.
The way foodpanda brought all the people together over tasty food in a fun setting is commendable. Foodpanda had arranged a bus, and off we went and ate are way around the town.
Napoli
The first stop was Napoli Restaurant that is known for its peaceful ambience and scrumptious food. We started off with mouthwatering Wasabi Prawns, Honey mustard wings, Fried calamari, and two tomato bruschetta.
Wasabi Prawns 
I really enjoyed all four dishes, but my top favourite were the crunchy fresh prawns and tomato brushetta.
I highly recommend these to anyone who visits.
Fried Calamari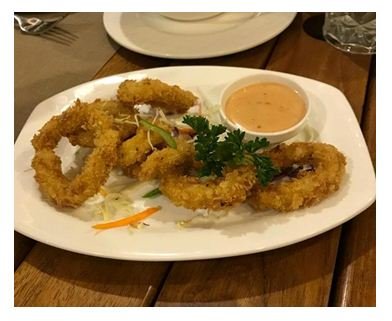 Not to forget, Napoli's service was quick and efficient.
Rivoli
The second restaurant of the tour was Rivoli where the staff brought us the Street Style Sliders (mini burgers) served with onion rings, fries and dips.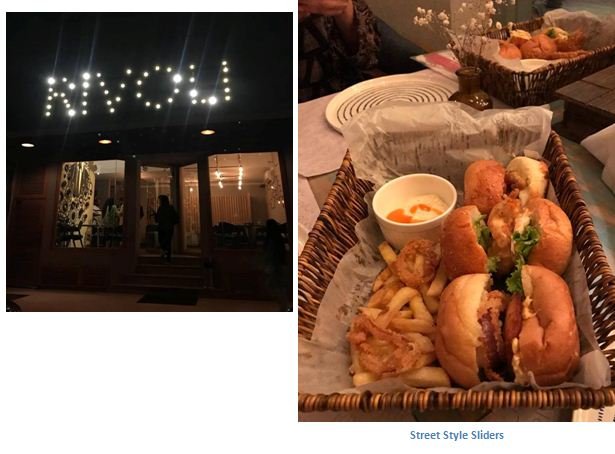 I loved every bite of the sliders and the dips made them even tastier, they are a must try! Moreover, the staff there made sure that everyone had been served food adequately.
Sweet Affairs

Sweet Affairs was our third stop on the tour and it met my expectations for sure. The items on the menu were, Fettuccine in béchamel sauce, Pasta Aurora with grilled chicken, Beef Basil, Brick of BBQ Mexican in chicken and beef. The pizzas were fresh and delectable while the pastas had just the right amount of spices and seasoning in them. The meals at Sweet Affairs were presented very well, and the service was impressive as well.
Mocca Café
Without dessert, no meal is complete; hence, the foodpanda bus took us to our fourth and last stop, Mocca Cafe. They had that amazing aroma that leaves you wanting more.
To start us off, they served us the Brownie Melt with a scoop of vanilla ice-cream drizzled with melted chocolate sauce and mint, which I absolutely loved.
Then came up Macaroon Nougatella, Carrot Cake, Caramel frappe and Mocca Coffe frappe and Chocolate Mousse that were to die for!
I am a sweet tooth and my heart goes to dessert so, Mocca Café definitely made it to the top of the list.
The Good Food Tour was a great initiative taken by foodpanda that was organized very well. We look forward to such experiences in the future as well.