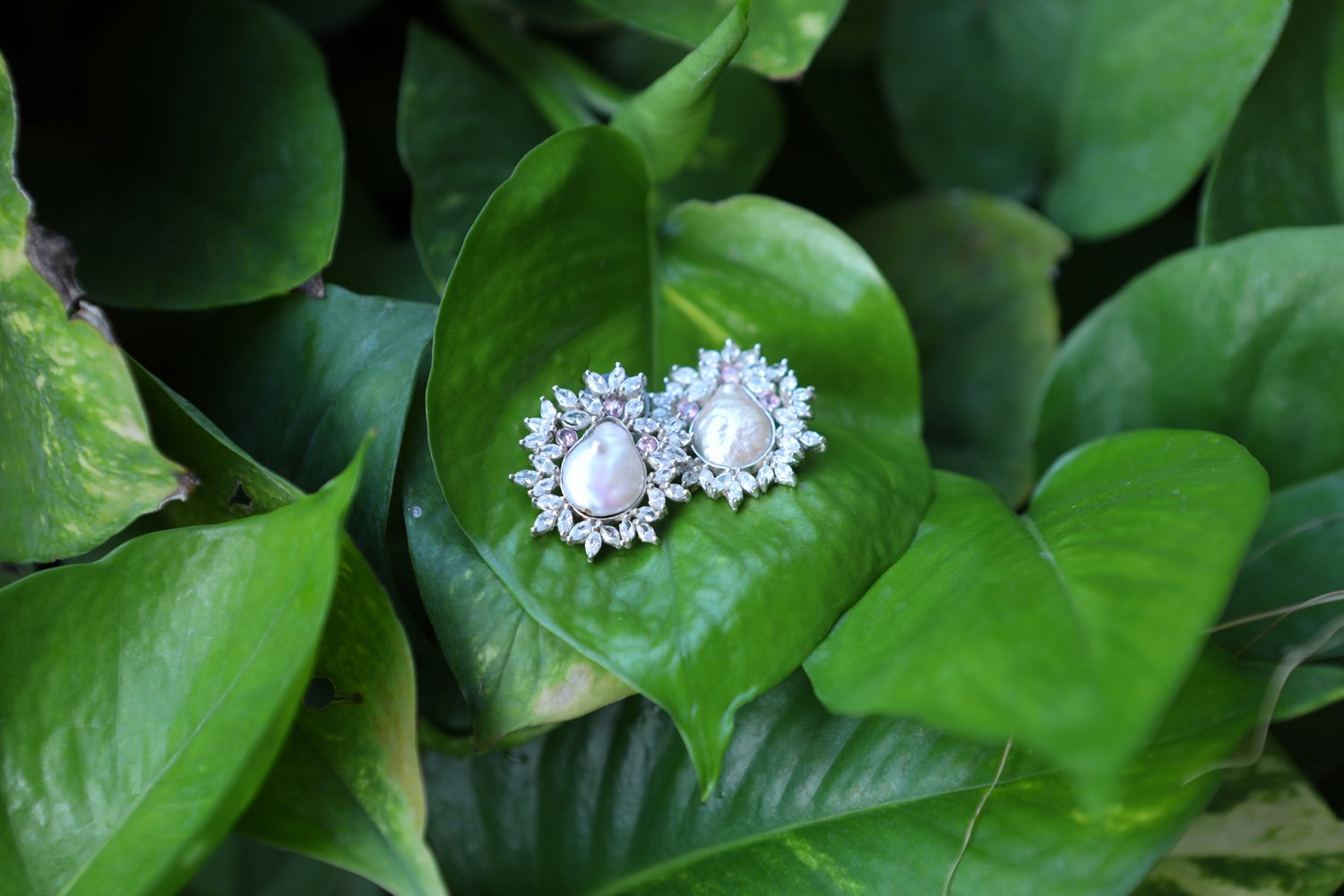 THE BLING RING
feat. MERAKI
THE STUNNING DESIGNER MOMINA IMAD ALONG WITH HER MUSE SHANZAY SHEIKH WEAR THE MOST SOUGHT-AFTER PIECES FROM THE COVETED BRAND'S LATEST COLLECTION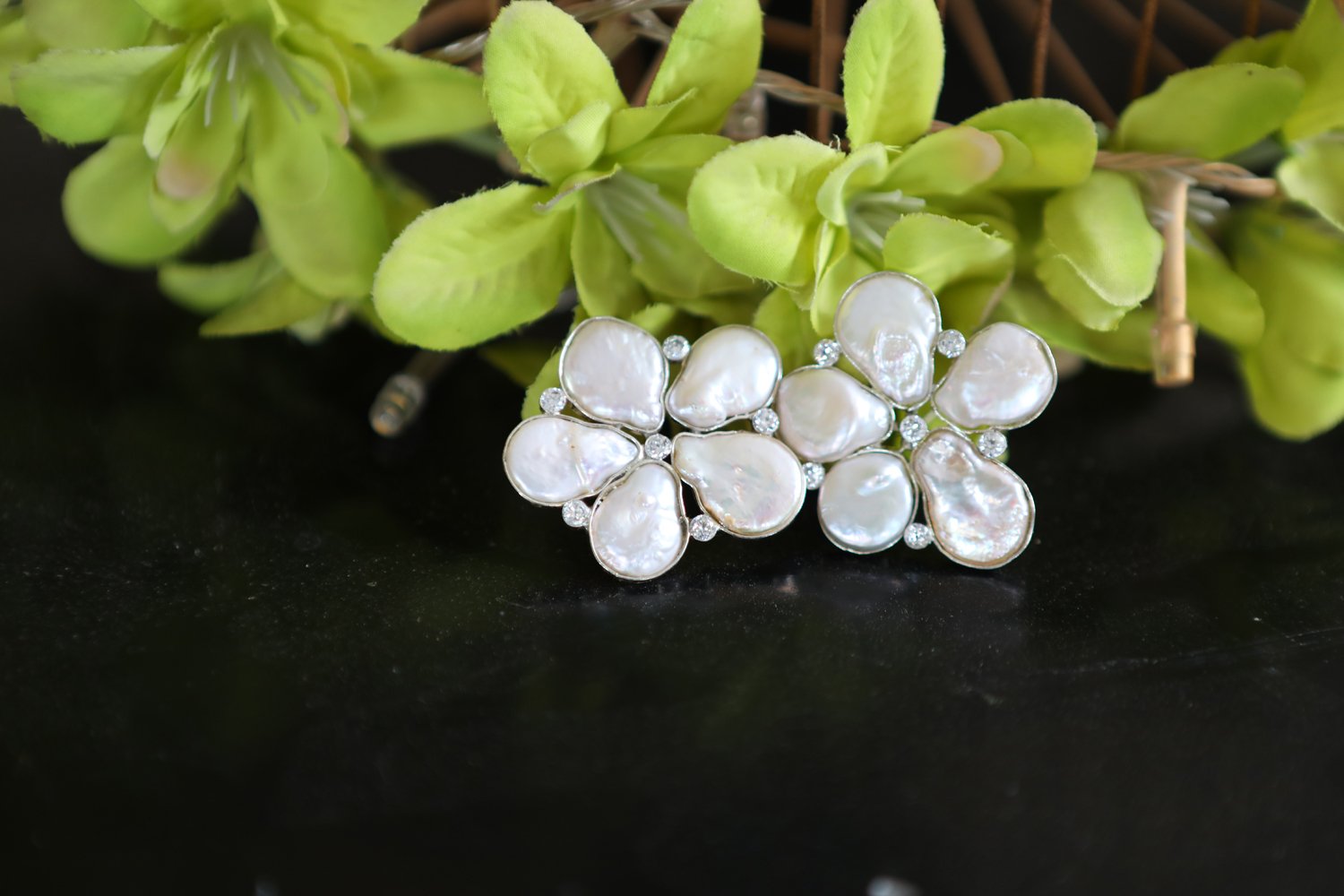 Lo & Behold
The chokker is the ultimate glam accessory to instantly add that swag factor to any outfit. Whether you're going for a full on desi look or opting to add a fusion mix to a Western outfit, these pieces will up the glam quotient like no other.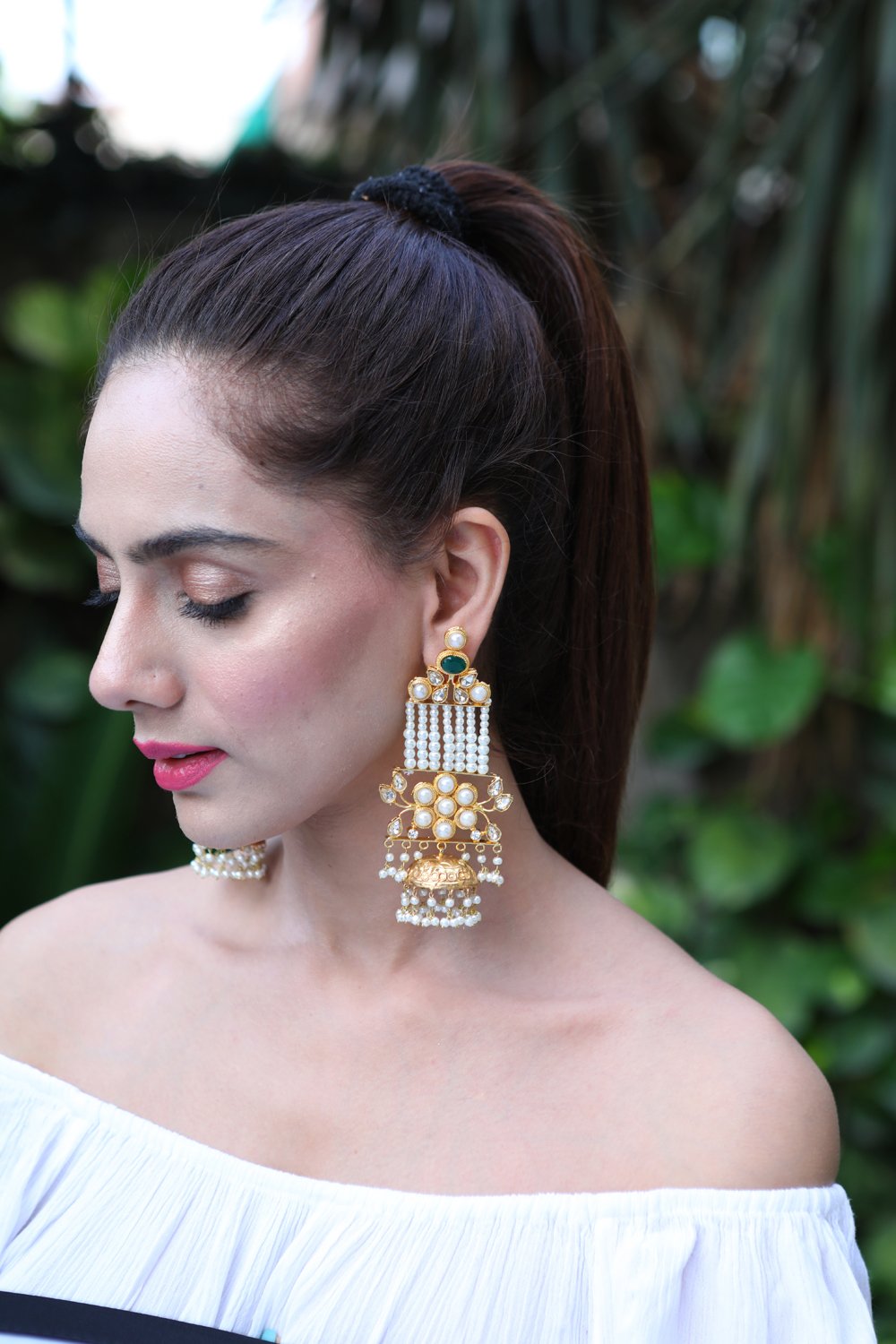 Jhumka Gira Re
Let's face it, the right accessory can make or break a look, and these stunning jhumkay earrings are just what you need to tie in an outfit together. With stunning details and a use of mixed materials, these babies are sure to turn some serious heads!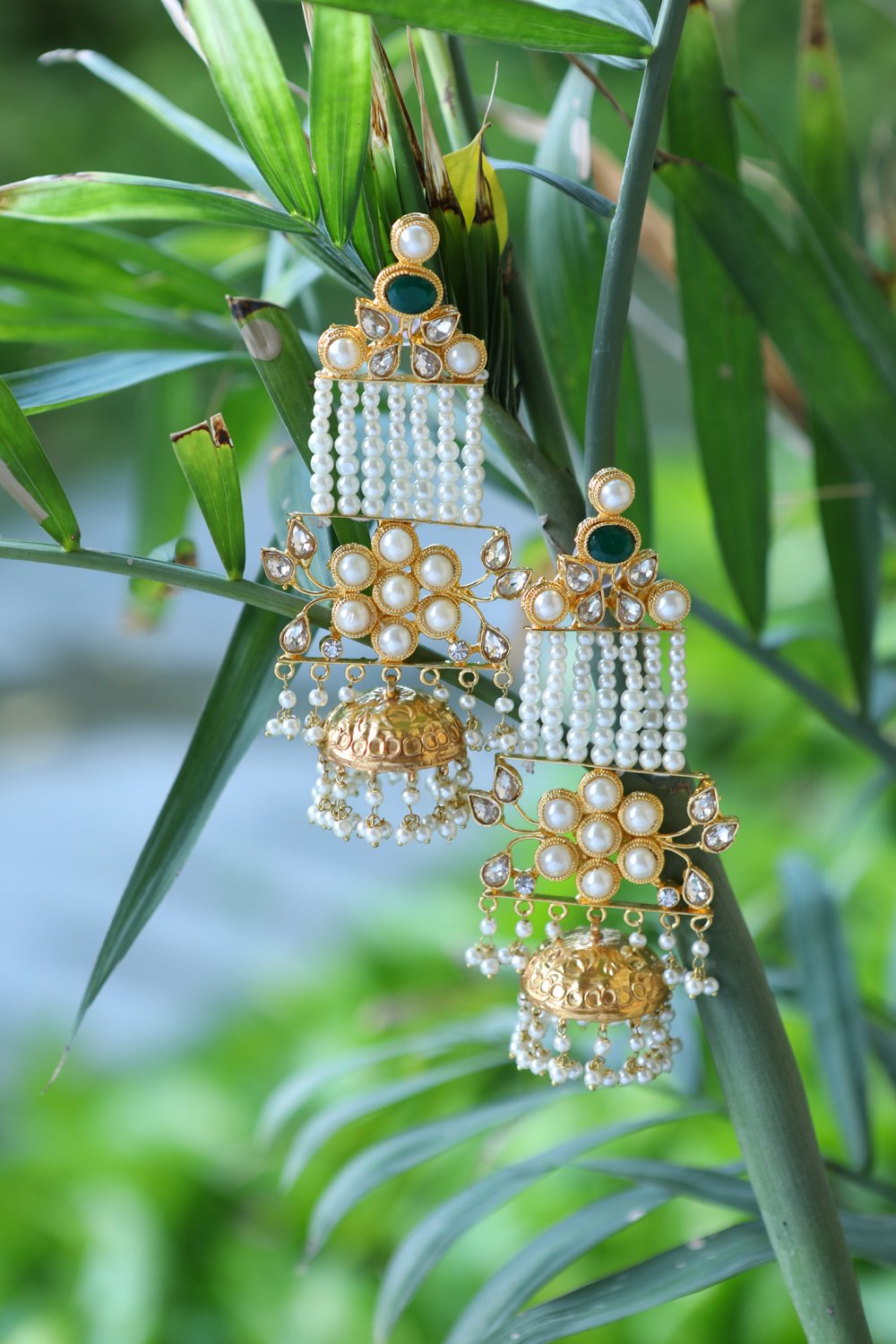 CHERRY BLOSSOM
With a stunning mother of pearl and diamond inspired effect, these flower shaped earrings consist of just the right amount of sophistication and femininity, all with effortless ease. P.S. Pair them with a hair updo and let these opulent earrings do all the talking.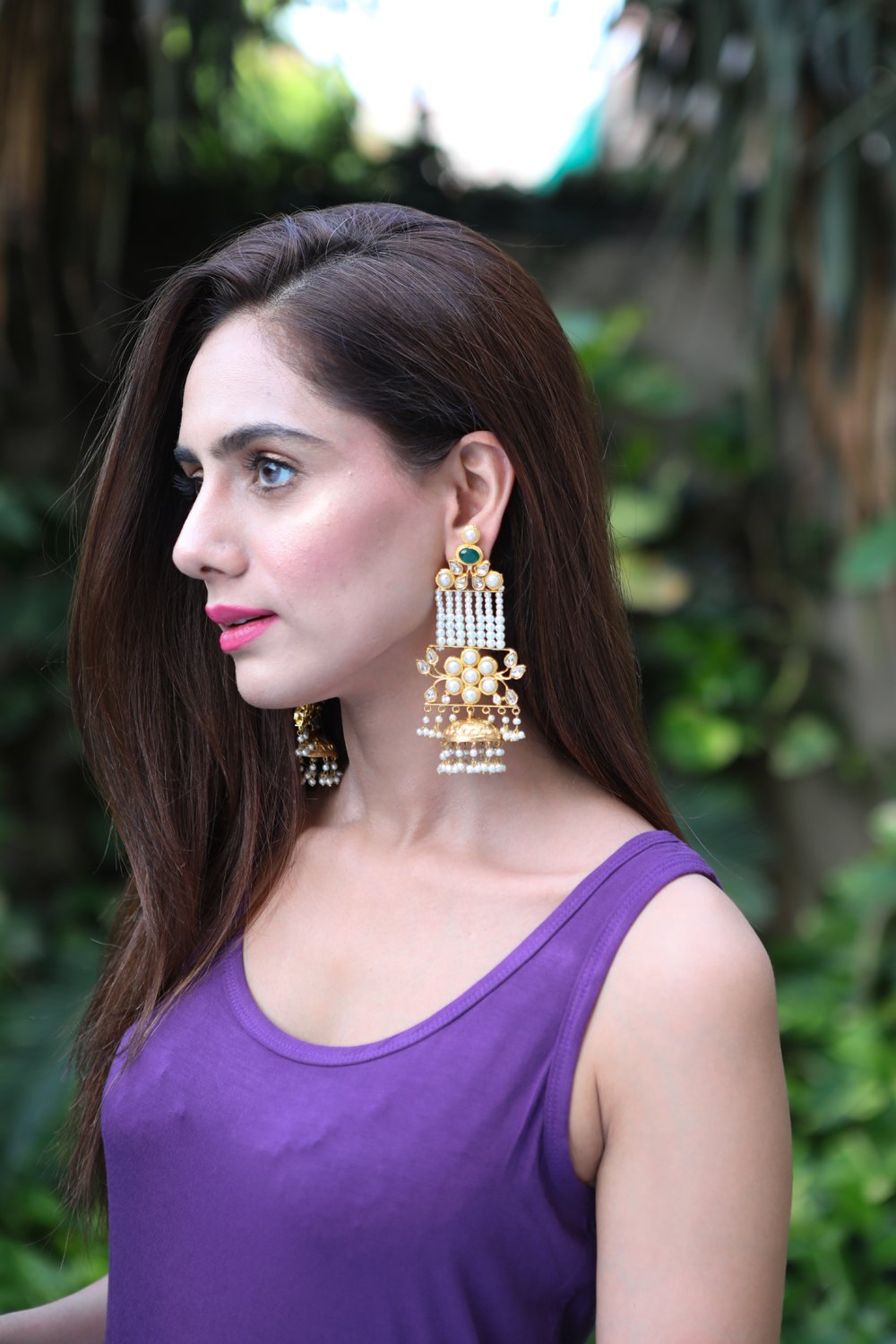 A TOUCH OF LAVISH
A classic pair of earrings are a lifetime investment and these are one for the ages. What's more, these stunning pearl earrings can be worn for an alluring day look and a chic night one with just a slight change of makeup and outfit.