with Ali Xeeshan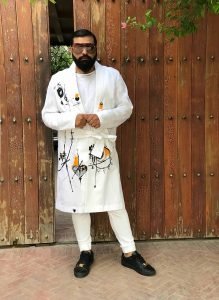 Time to add a flare for drama into your wardrobe. Known for his avant garde and eccentric looks, the designer extraordinaire is here to take your every day looks up a notch.
KIMO-YES!
This hand painted Kimono is all about keeping your look laid back and effortlessly luxe. Plus, who doesn't love to wear pieces that are truly one of a kind? Pops of colour on a clean white silhouette make for a fresh, Summer swag look.
RUDE BOY
I love the houndstooth pattern, which is a classic style staple to have in any wardrobe. I mix it up by throwing on a busy tee and funky sneakers, adding color to an overall matte look.
EYE OF THE LEOPARD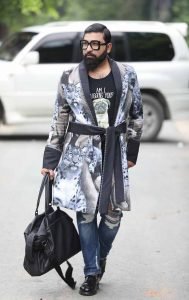 I am all about the animal print this season, so this all white jacket with cheetah embellishments makes for the ultimate street style look. Throw on some ripped jeans and an oversized bag for a completely cool cat look.
HEAR ME ROAR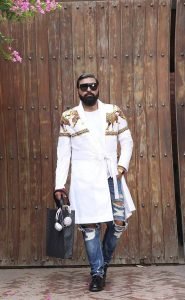 Did you get how into animal print I am? Since my wardrobe has an array of prints, I decided to mix things up by wearing a busy leopard printed robe over a pug shirt (an ode to my little guy at home).
24K MAGIC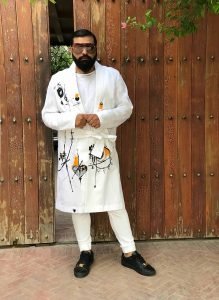 Yes, sometimes I opt for a minimalistic look as well. I layered up by taking a crisp white shirt and throwing on a sleek black robe to create a monochrome look that doesn't bore you to death. If you want to keep it clean and classic, do it the right way!