Cupcakes are SO last season, cuz this year is all about the donuts! These crazy creations revolutionize this bakery staple, and are sure to make your mouth water!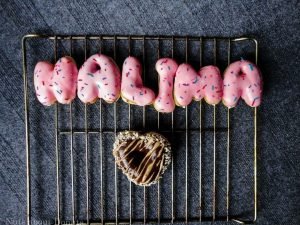 S
WE ALL SCREAM: This one aint for the faint hearted! SCREAM has introduced their latest creation, which has both Lahore and Karachi on their toes. NAME A BETTER TRIO: A freshly baked donut topped with Nutella, 2 scoops of their infamous liquid nitrogen ice cream and a fudge brownie to top it all off… What more could you ask for?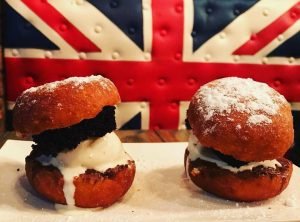 M
WHERE: Karachi. A MODERN TWIST: Market has become known for its sinfully delicious desserts, and their Mini Chinese Donuts always seem to hit the spot. LITTLE BITES OF HEAVEN: Tossed in cinnamon sugar and served with caramel and chocolate dipping sauces, end your meal the right way.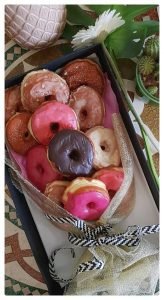 G
WHERE: Karachi. THE BEST OF BOTH WORLDS: When 2 Guys 1 Grill launched at Karachi Eat, their donut burger took the city by storm and rightfully so. GLAZE YOUR BUNS: The sweet, glazed donut buns blend perfectly with the savoury burger patty and rich feta cheese, bursting with flavour and making for a truly indulgent meal.
E
WHERE: Karachi. TAKE IT EASY: K-towns hot new joint, Easy by Fatsos (with mastermind Maha Jawed behind the kitchen) brings you a classic donut as a must have Summer treat. HOT & FRESH: Baked daily, these fresh and melt in your mouth treats are worth every calorie! A BOUQUET OF BLISS: Flowers are a thing of the past, because EASY has introduced a brioche doughnut bouquet and that is the only kind we now accept!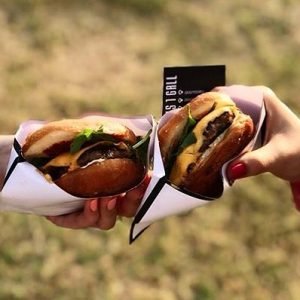 W
WHERE: Lahore. HOT TOPPED: Ditch the pre-cooked donuts – we like 'em fresh out of the oven. At Whoops, they prepare your mini donuts right in front of your eyes, loading them up with toppings galore. THE GOLDEN RING: Their sweet cinnamon donuts run rings around the store-bought versions.
G
WHERE: Lahore. FRIED AND FROSTED: Gustoso The Donut Shop has a wide variety of flavours will get you salivating at the mere thought. ALL ABOUT YOUR FILLINGS: If their Nutella and Kit Kat flavours don't get you going, worry not – because they let you create your own donuts. Put your Masterchef hat on and get to cookin'!
N
WHERE: Islamabad. CUTE AS A BUTTON: Nuts about Donuts is one place that never disappoints. Made on orders only – these funky coloured donuts are a treat for the eyes and the tummy. SAY IT WITH A DONUT: Looking to express your love for your special someone, ditch elaborate gestures and say it with a donut. There's no better way to show love than with food – Joey would agree!