Taskeen Zahra reports back from the new breakfast menu that has Lahore buzzing
With Ramzan upon us, who doesn't love stepping out of the house late at night to satisfy that craving for carbs right before the next roza? The Delicatessen by Cosa Nostra is no stranger to foodies in Lahore, and now their new breakfast menu is here to shake things up! The moment I laid my eyes on that perfectly thought out menu, I knew my Ramzan diet was out the window! My stomach rumbled in agreement as I settled in for my big fat Sehri.
Dig In
The best thing about the menu is that it doesn't include any extravagant deals that you know you can never truly enjoy to the fullest. At the Deli, it's all a la carte, so order what you like and however much you like because trust me, no one's judging!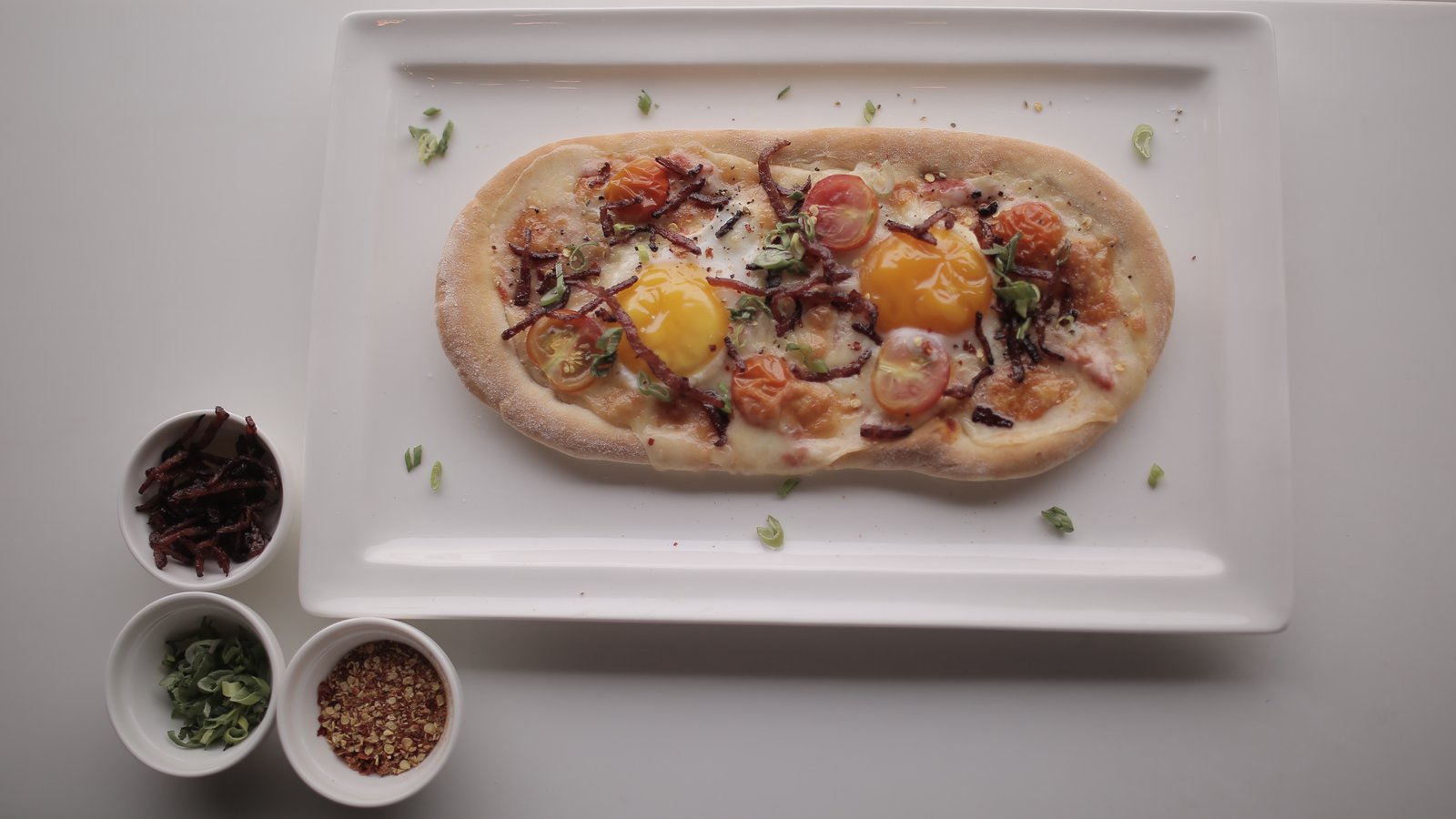 Sicilian Baked Eggs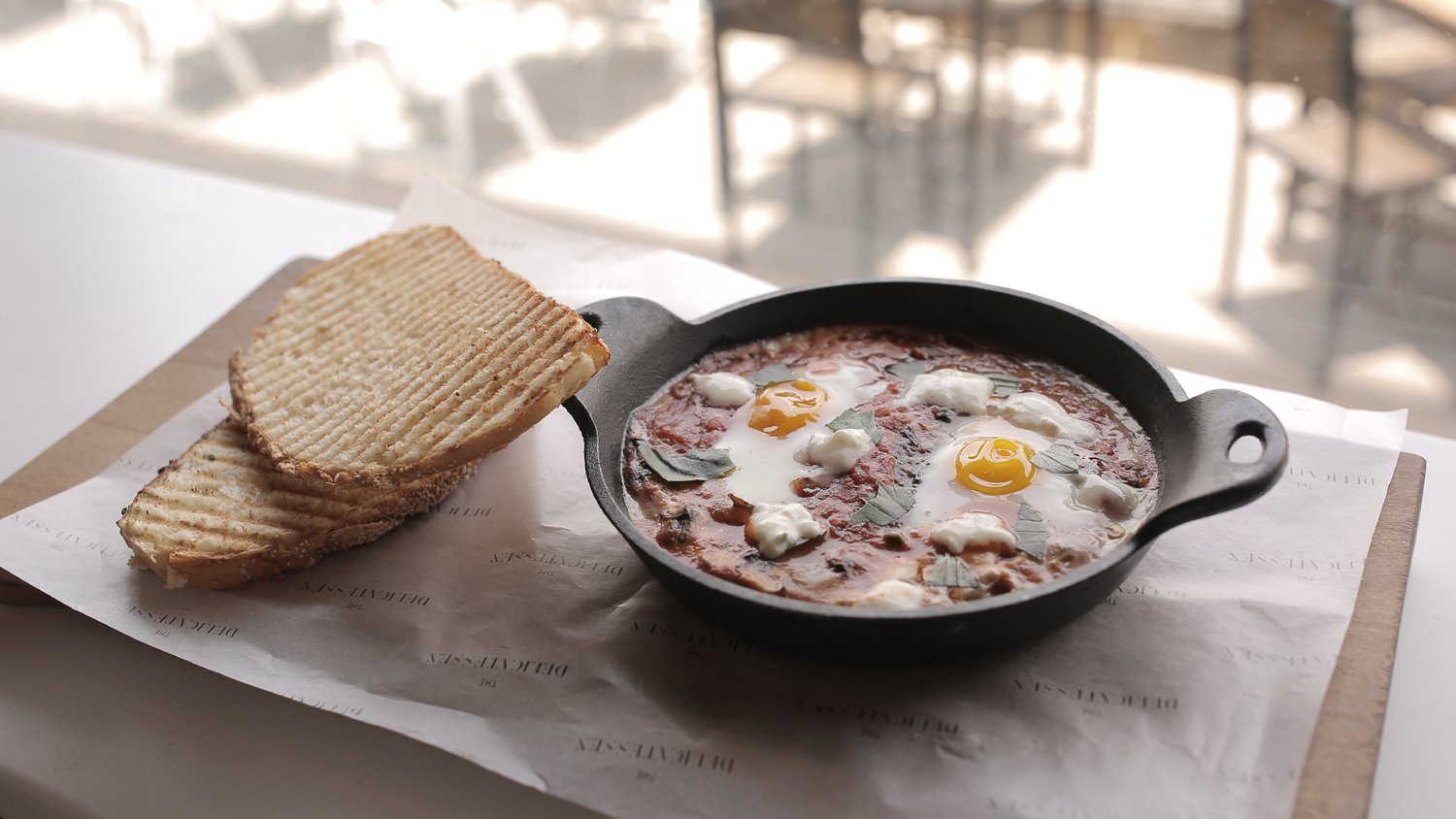 For all those egg-lovers out there that MUST have an egg for sehri – this is the dish you should order. Fresh tomatoes, burrata and wilted spinach served in a beautiful amalgam with baked eggs and toasted challah and bread on the side – what more could one need?
Epic Omelette Sandwich
My my, the name sure sets high expectations, but you can always trust the Deli to deliver! This classic cheese omelette is cooked to soft, fluffy perfection and is sandwiched between beautifully toasted bread. For an added blend of Mexican flavours, the eggs come with grilled peppers and pico de gallo, which add a kick of much needed heat to this breakfast classic.
#FoodieTip101: This delight is served with a sinfully delicious dip. Take my advice and pour generously over your sandwich and you'll be sure to thank me later!
Crepe Salmon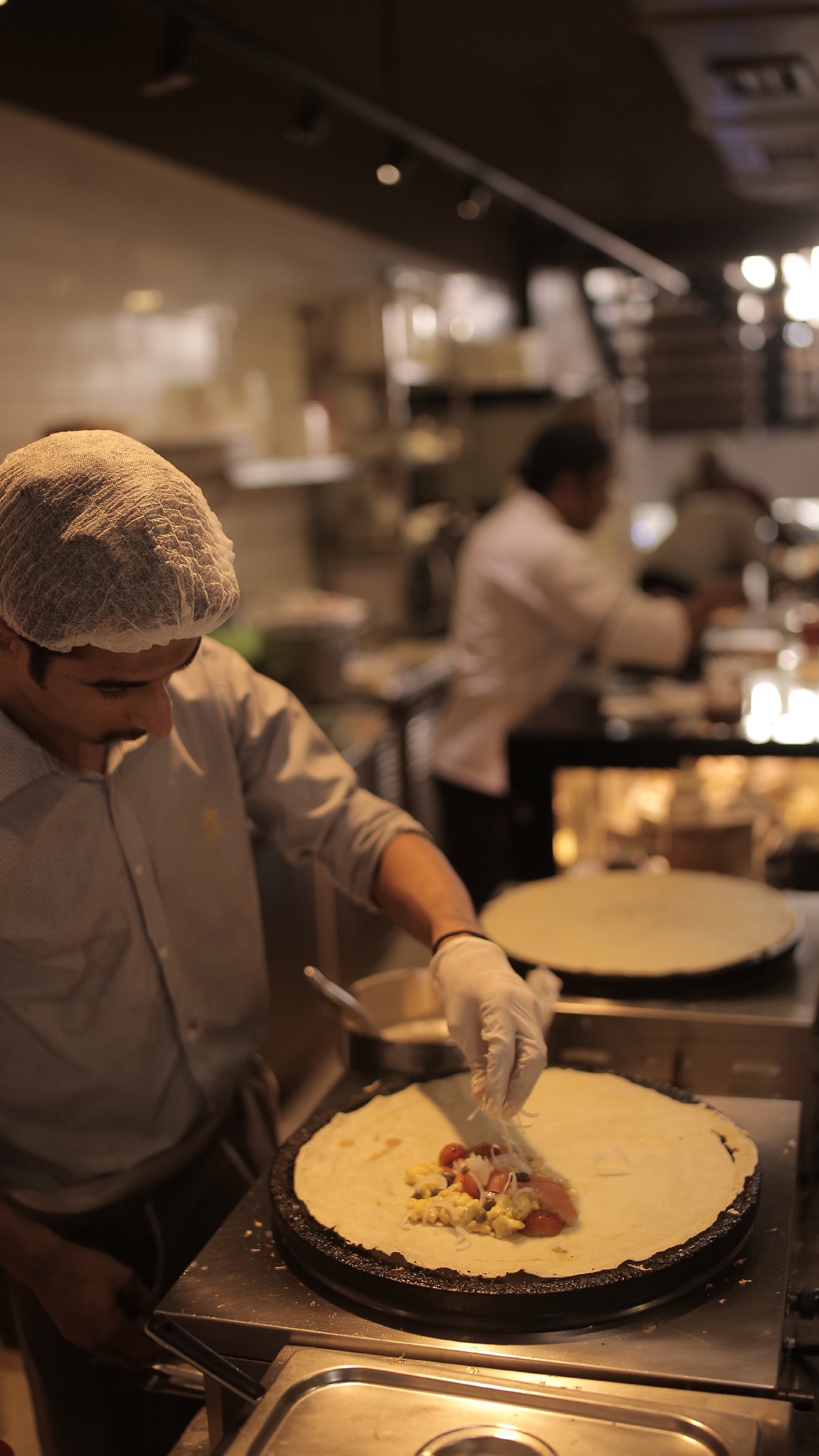 I can assure you that no one does a genius blend of scrambled eggs and salmon better than the Deli. The eggs were soft and airy, served with smoked salmon, capers, and red onions all of which were beautifully enveloped in a classic crepe. The flavours of the filling worked perfectly with a dollop of the delicious lemon and herb sauce served atop! This dish is one to surly jazz up your sehri.
Oat Granola Parfait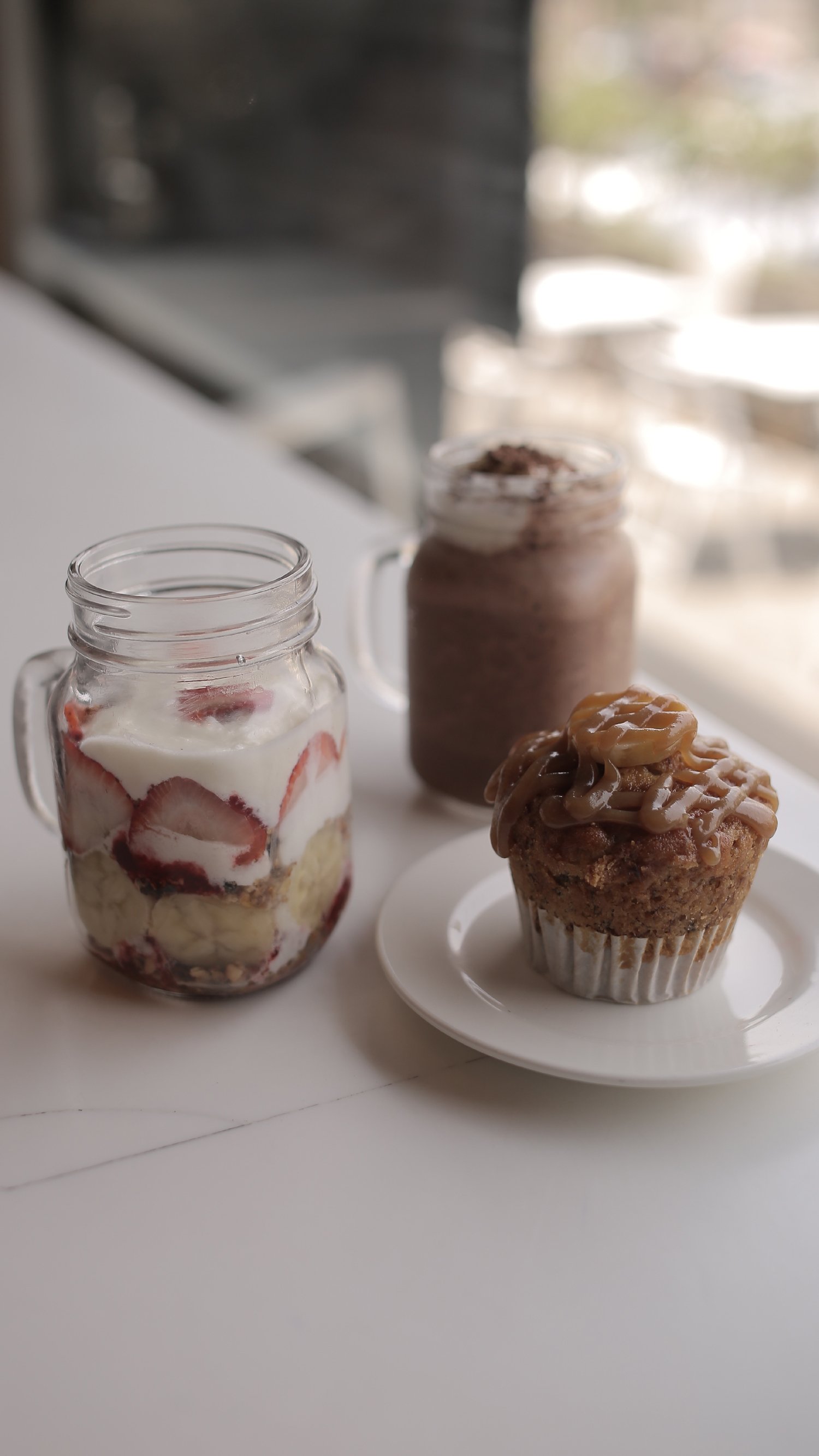 This one's for all the healthy eaters out there. I've tried all the granola bars around town and have been disappointed time and time again with the stale aftertaste in my mouth. However, the granola at the Deli was a pleasant surprise! Layered beautifully with Greek yoghurt, strawberries and bananas, this is a healthy and satisfying way to fill up.
#FoodieTip101: It's served in a mason jar that lets you truly appreciate the magnificence of the beautiful layers of granola, yogurt and fruit. Ah, what a sight!
Brioche Waffle Stack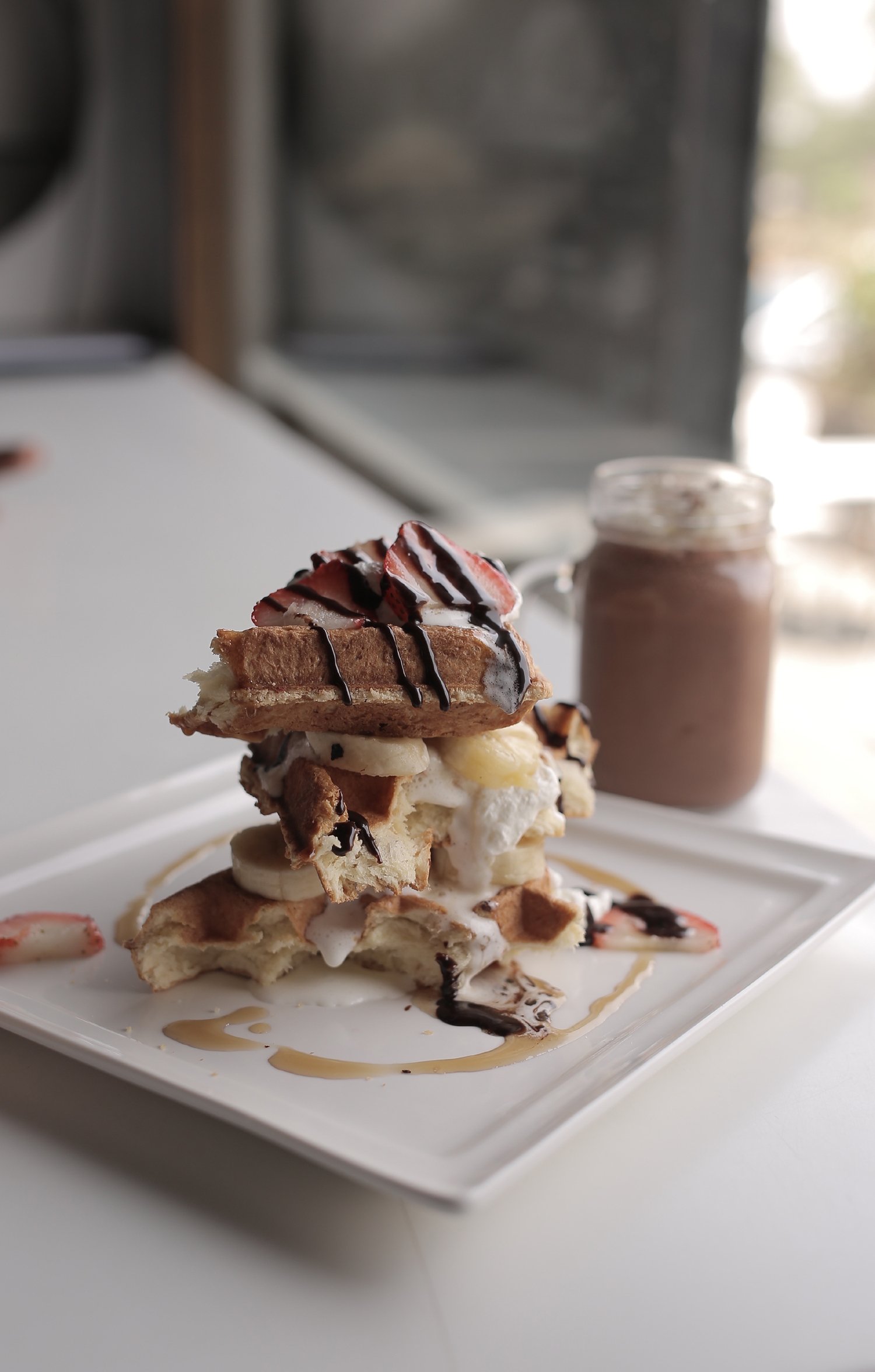 What's better than a waffle? A waffle stack of course! Placed artistically on top of one another, the addition of whipped cream, bananas, chocolate sauce and maple syrup classifies this dessert as one straight out of my dreams. These taste even better than regular waffles for they are made out of Brioche bread. Trust me, this is one dish you NEED to try!
Freshly Fried Donuts
Always save the best for last! These donuts are not only made from scratch, but come in three mouthwatering flavours of chocolate, classic glaze and strawberry preserve custard, which make for a scrumptious trio. Truly deeelicious!
Overall Experience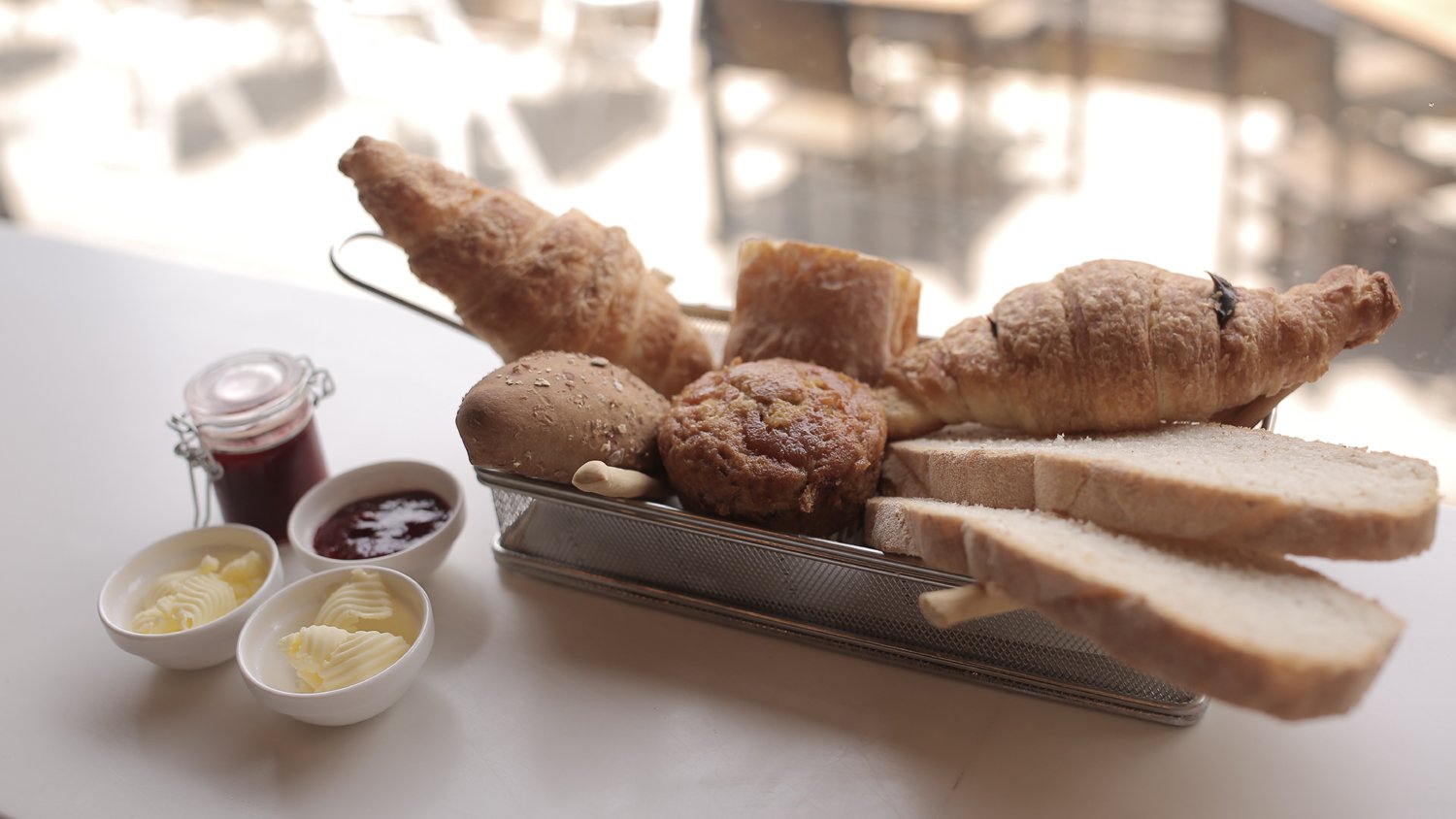 Their new menu has a little something for everyone. Whether you want to fill yourself to the brim or want to eat in moderation, the Delicatessen is where you should be this Ramzan!