Can we imagine how our world would feel without the basic important necessities such as electricity and light? Empty wouldn't it; yet despite this fact there are still millions of people in Pakistan that do not have access to any electricity or light even today.
Keeping this pressing problem in mind, this Ramzan yet again Pepsi brings forward their remarkable campaign called "Pepsi Liter of Light" that targets to brighten households all across Pakistan. The main idea behind this effort aims to assist in lighting up lives of millions of people living in darkness in our country.
This year Pepsi initiated a movement called "Eyes Closed For Light" which provoked people to experience what millions of other Pakistani's go through without light or electricity every single day. For this movement Pepsi asked people to post a picture of themselves with their eyes closed with the hashtag #EyesClosedforLight as for every picture posted Pepsi would light up one life in turn.
Many celebrities like Mehwish Hayat, Ayesha Omar, Aiman Khan, Imran Abbas, Muneeb Butt, Wasim Akram and many more came together and supported Pepsi with this cause.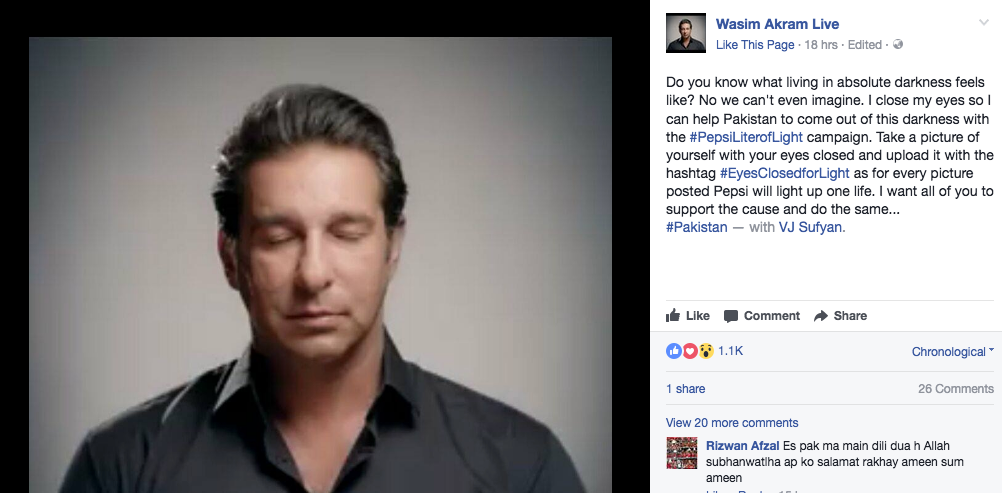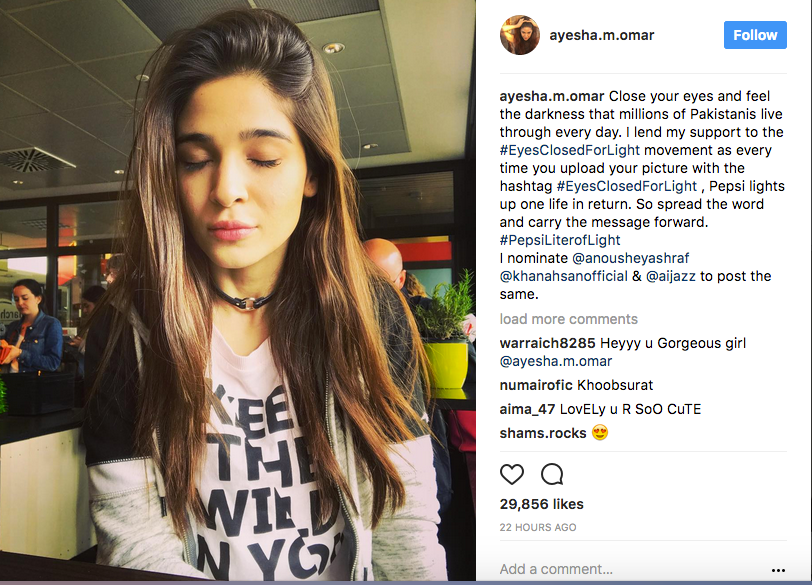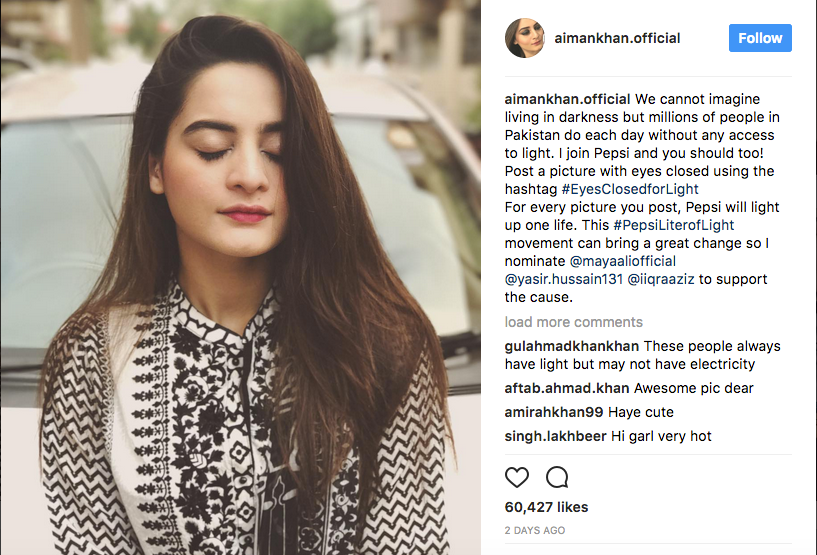 Several other celebrities like Mawra Hocane, Sarah Khan, Muniba Mazari, Sajal Aly, Sana Javed, Mehreen Syed and Shafaat Syed also came forward in full support of the #EyesClosedforLight movement.
Through this campaign Pepsi aims to solidify Pakistan by helping lighting up lives and bringing hope to people who live in darkness once daylight fades away.
In the northern areas like Naran and Khagahn life becomes extremely challenging for people to even return home after sunset due to the fact that there is no other way of having access to light apart from the sun, for them to make their journeys back home. Schools and institutions in villages are masked in darkness and students are unable to learn due to the persistent problem of electricity.
Lets all encourage this great initiative by Pepsi to help in lightening Pakistan up, so that in the coming years no home in our country should be without electricity.
Be a part of history and post a picture of yourself with closed eyes with the hashtag #EyesClosedforLight and tag three of your friends to do the same to support Pepsi illuminate houses in this Holy month of Ramadan. #PepsiLiterofLight