FROM WHAT STARTED AS A HOME STARTUP TO WHAT IS NOW A BOOMING RESTAURANT CHAIN, WE CHAT WITH THIS UBER TALENTED TRIO OF RINA'S ABOUT THEIR EXCITING JOURNEY INTO THE CULINARY WORLD
TELL US ABOUT THE RIDE GOING FROM A HOME START-UP TO A SUCCESSFUL RESTAURANT CHAIN:
RINA: In 2001, I started Rina's Kitchenette from the comfort of my home. Over those sixteen years, it had come to a point where as a family we had accumulated skills that fit in well with the demands of an expanding business. Batool did cooking courses in France and also a stage in Courchevel, while Ammar was working at Unilever handling marketing and business operations. Luckily, these skills lent well to the transition from our home-based business to a fully fledged restaurant. And of course, without the trust, support and love from our customers, none of this would have come about!
WHAT INSPIRED YOU TO START YOUR OWN COMPANY?
RINA: I wasn't too keen on the idea at first, as the business was so personal to me, but my family convinced me into it and I am so grateful that they did.
BATOOL: The food business was a great fit for us, because as a family we are obsessed with food! Rina's came about as an attempt to bring forth the culinary experiences that we personally love for people to enjoy as well.
AMMAR: The restaurant industry in Lahore had stagnated over the last couple of years, with new restaurants churning out the same dishes over and over again (how many molten lava cakes can you serve, really?) We felt that the market was ripe for a restaurant that provided different dishes of great quality, with a menu that held its own niche in the market. All this was already available in the kind of food my sister was making for our friends and family.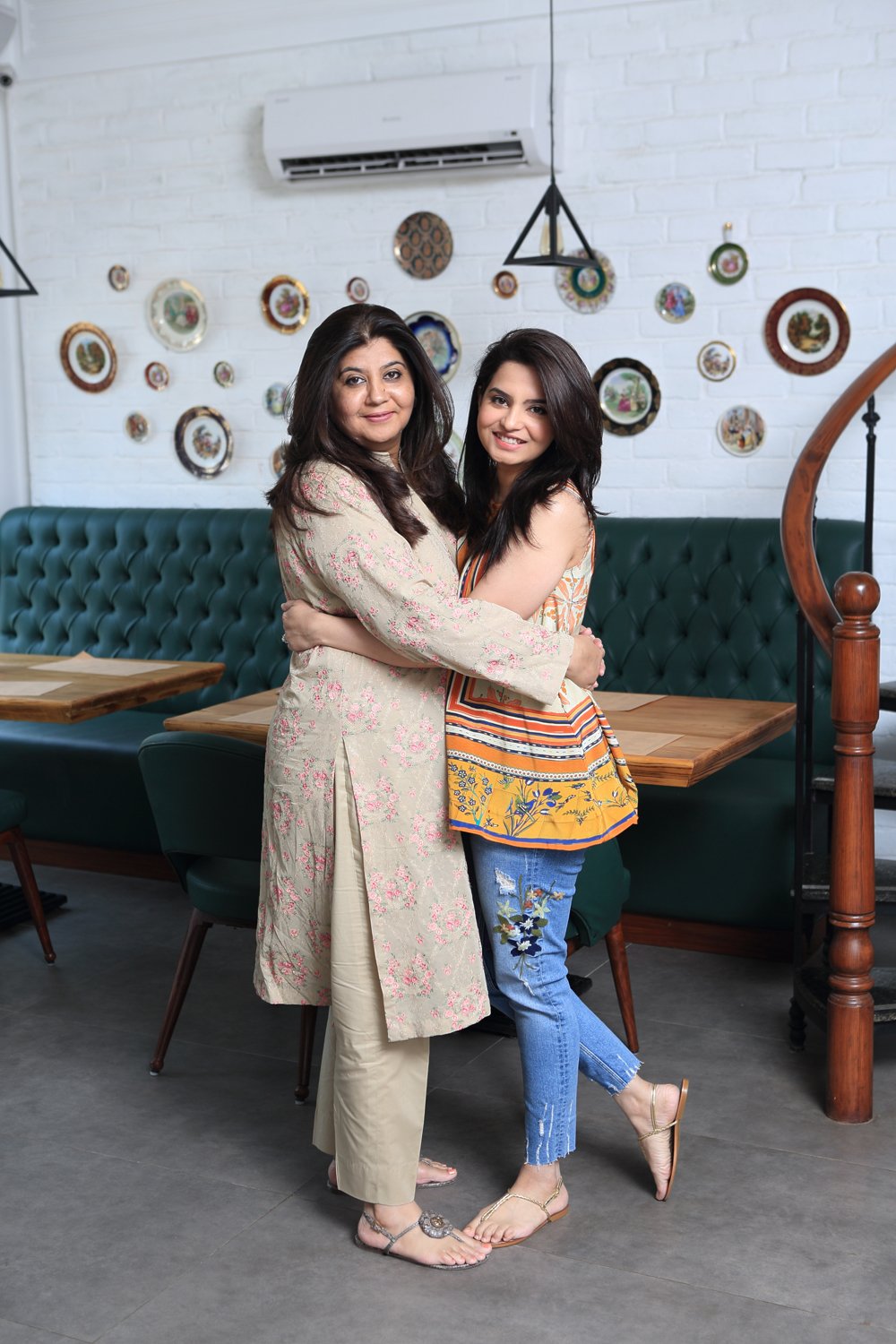 HOW WOULD YOU DESCRIBE THE FEEL OF RINA'S? WHAT SHOULD THE IDEAL CUSTOMER EXPECT TO FIND?
RINA: I had always wanted a restaurant that felt like a part of my house. For exampIe, love French windows and ample lighting, and I have incorporated these tastes into this space.
AMMAR: We've tried to create a warm and welcoming atmosphere, yet kept it trendy and chic. From the spacing to the music, and of course the food (we do comfort food like no other), people who come in to dine should feel relaxed and right at home. My favourite part of the space is our community table, which is intended to allow patrons a common space to engage with new people, or just have a solitary meal without any qualms. Over the months, I've often seen diverse groups of strangers launch into conversation at the community table and it's always extremely fun to witness that.
WHO DID THE RESTAURANT'S INTERIORS?
AMMAR: Ayaz Rashid of Hidden Lines, with input on aesthetics from the whole family.
WHAT ARE YOUR INDIVIDUAL ROLES AND RESPONSIBILITIES?
RINA: The business has always been our family's shared labour of love. Over the years my role has changed from being in the kitchen to managing a team, to now finally taking a backseat with the restaurant and letting my children run the show. I'm still heavily involved with the home business though.
BATOOL: As the Head Chef, I'm responsible for innovating new recipes, as well as handling things on an operational level in the kitchen. Additionally, things like ensuring our quality meets the mark on a daily basis, training my staff and making sure I interact with our customers for feedback, are all part of my role.
AMMAR: I look after our business strategies, operations and marketing as a whole. My work often overlaps with everything, from sitting with Batool on pricing and the menu to looking after the service staff.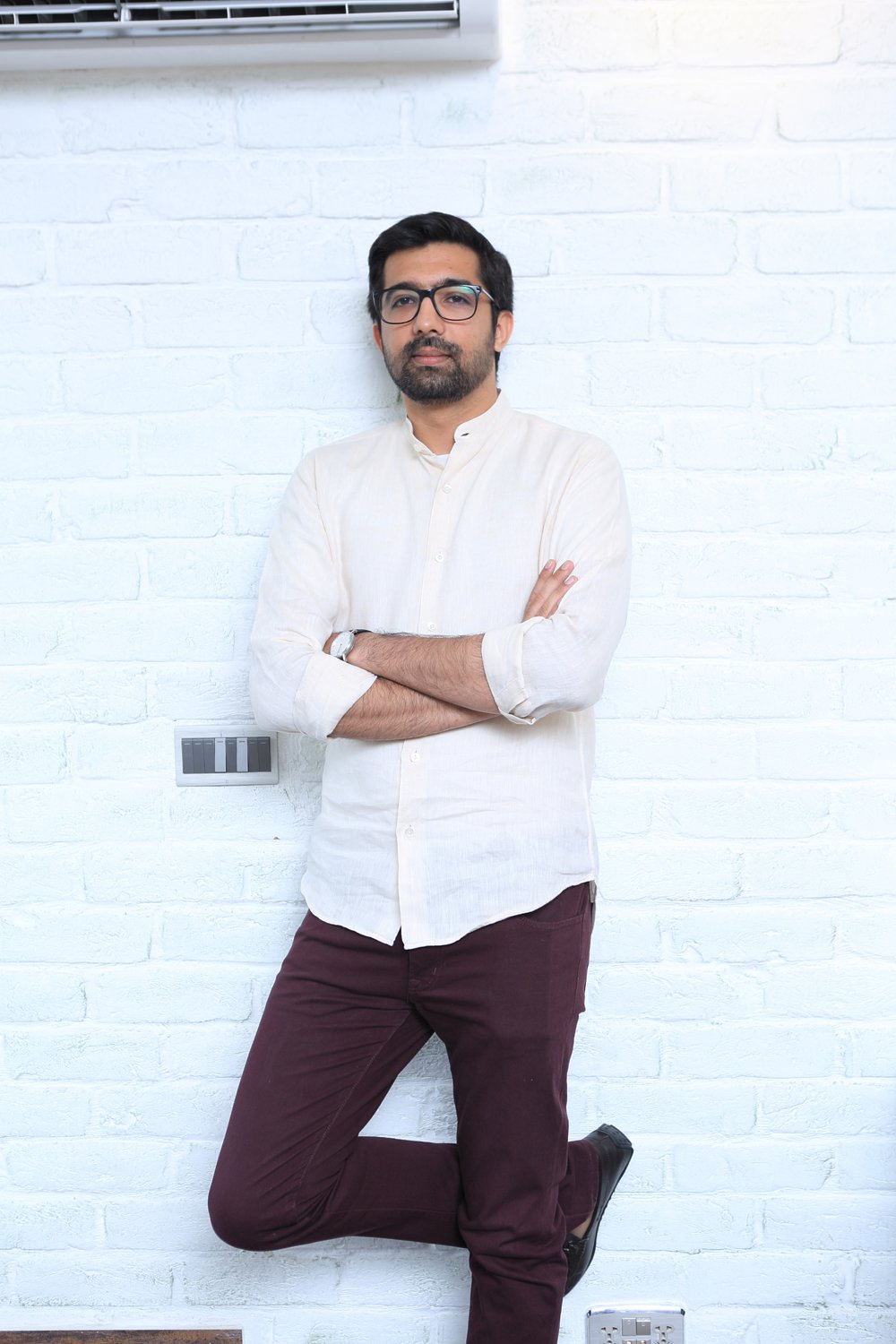 YOU FIND INSPIRATION IN:
RINA: My kids, especially the youngest. (Not to play favourites, haha.)
BATOOL: Traveling.
AMMAR: Art and good design.
YOU DEFINE CREATIVITY AS:
RINA: Being true to myself.
BATOOL: Trying new things and not being afraid to go wrong.
AMMAR: Being able to bring together contrasting ideas into something that works in a completely new context.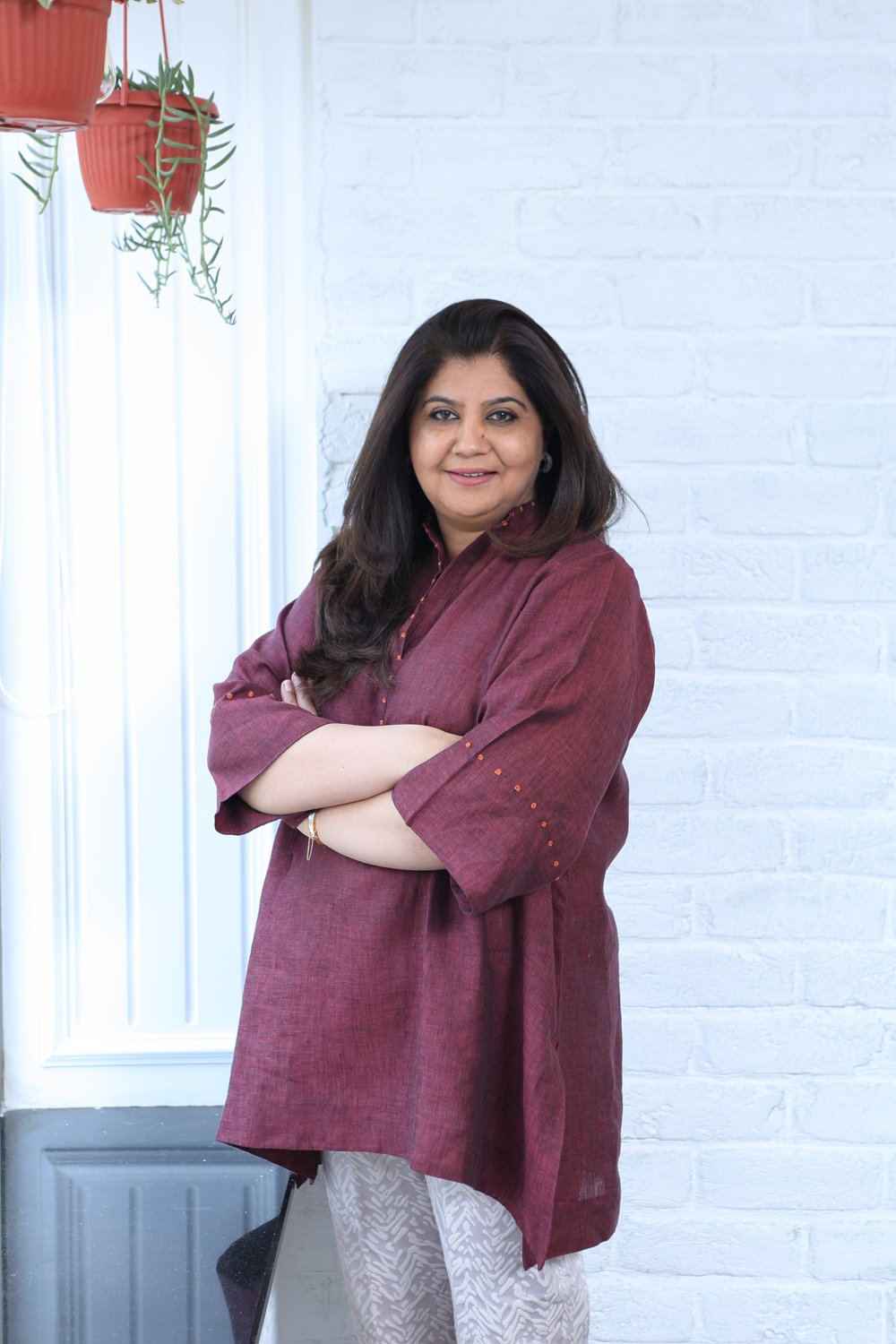 YOUR BIGGEST SUPPORT SYSTEM:
RINA: My family, no doubt about it.
BATOOL: My husband.
AMMAR: My family, which also includes a lot of extended family members!
WHEN IT COMES TO WORK, WE CAN MOSTLY FIND YOU WEARING:
RINA: Casual clothes.
BATOOL: Jeans, t-shirts and an apron!
AMMAR: Can I say casual too?
YOUR FAVOURITE PIECE OF CLOTHING THESE DAYS:
RINA: Block printed kurtas and anything traditional.
BATOOL: Embroidered jeans.
AMMAR: Linen shirts.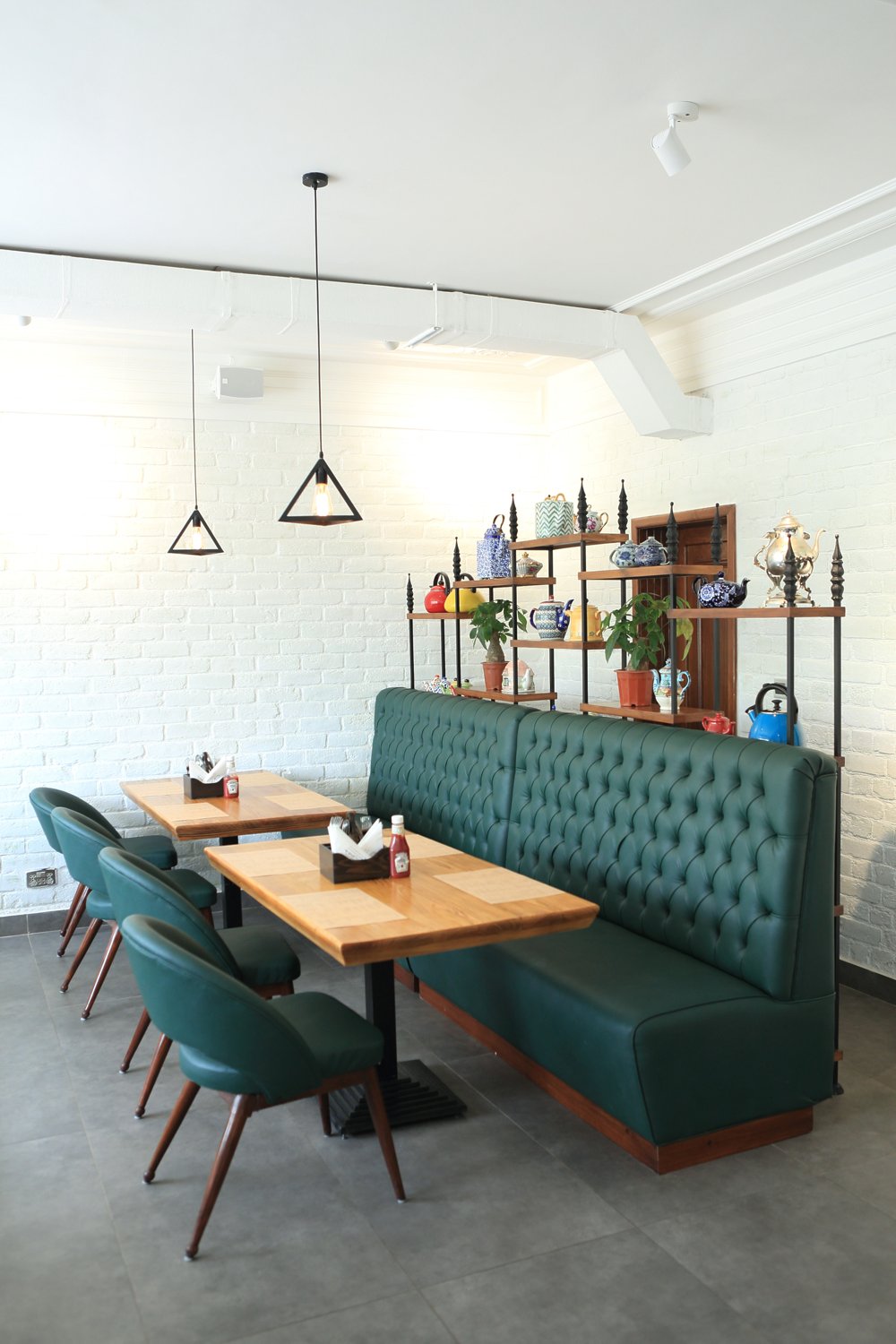 WORK QUALITY YOU ARE MOST ADMIRED FOR:
RINA: My level-headedness.
BATOOL: It is because of my work ethic that I'm here today.
AMMAR: My decision making skills.
WORK QUALITY YOU ARE MOST HATED FOR:
RINA: I'm a perfectionist and I lose my temper when things aren't done to the level of quality that I desire.
BATOOL: I'm a control freak sometimes, and I tend to hold my staff and myself to very high standards.
AMMAR: I get bored very easily and constantly seek the next project. This usually leaves a gap in post-launch monitoring and evaluation.
YOUR PROUDEST WORK MOMENT:
RINA: Honestly, every time a customer compliments the food or the restaurant as a whole is a proud moment for me, as it shows how much my children have achieved.
BATOOL: The opening day at Rina's in Defence last year. When I walked out of the kitchen to get a breather and saw over two hundred people queuing up outside to get a table, it was an unforgettable moment for me.
AMMAR: I'd go with Batool with that one, it was a pretty crazy sight to see.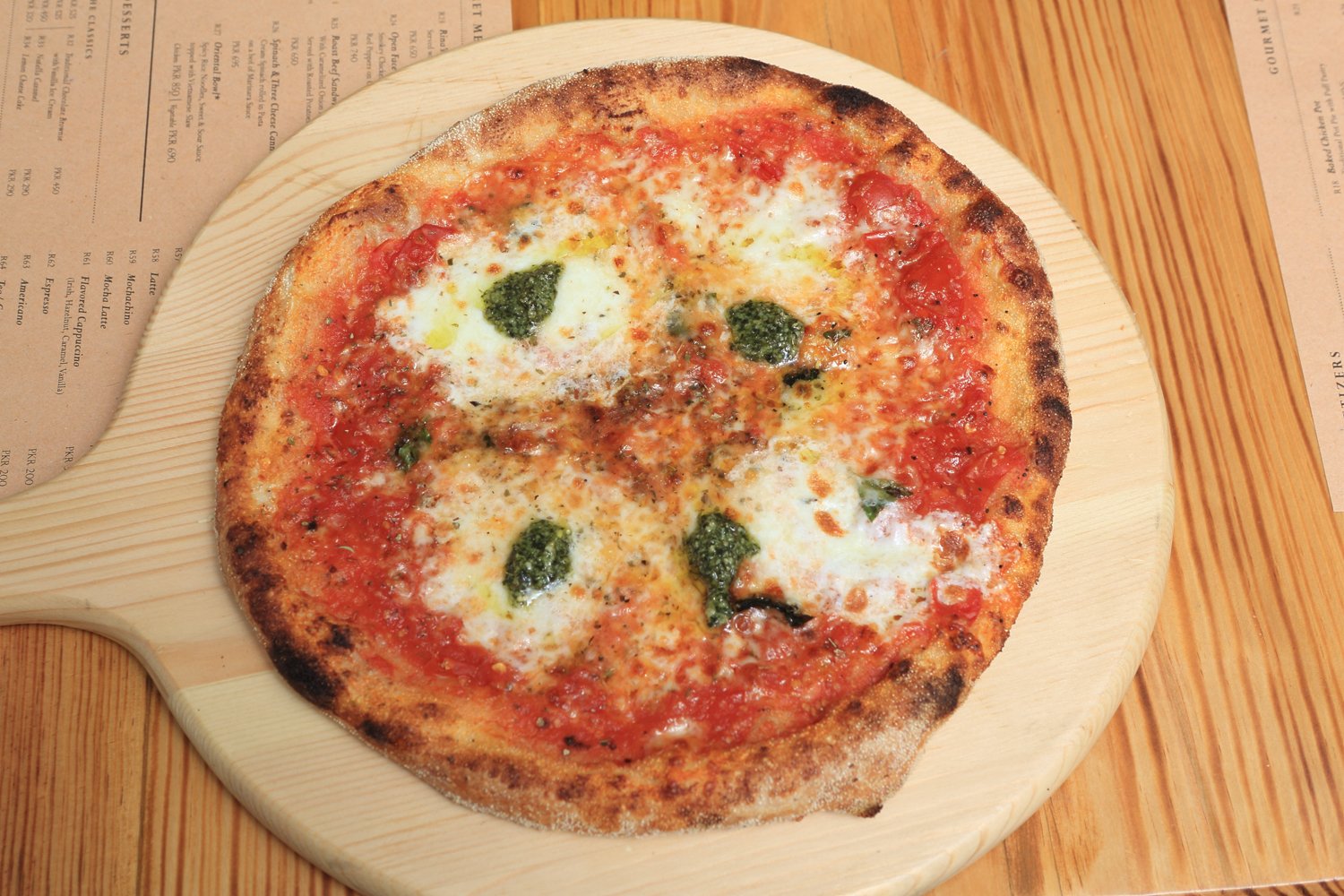 FOR BREAKFAST YOU EAT:
RINA: The classic combo of tea and toast.
BATOOL: A cup of karak chai is an absolute must!
AMMAR: Black coffee for the win.
FOR LUNCH YOU EAT:
RINA: I prefer eating home cooked meals with my parents.
BATOOL: I usually skip lunch if I'm working in the kitchen.
AMMAR: By lunchtime, I'm usually full to the brim from tasting something or the other from the kitchen.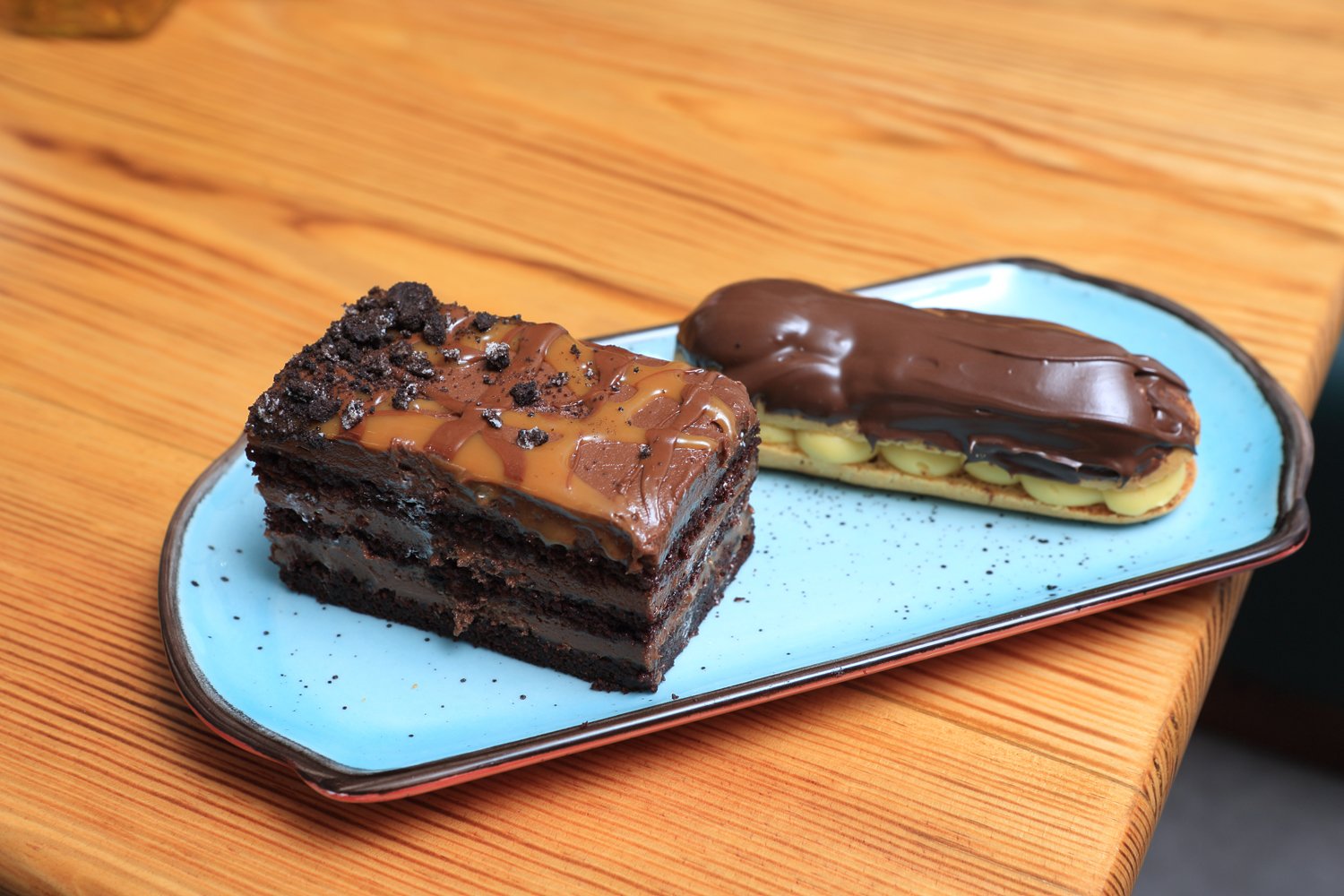 COOLEST PART ABOUT WORKING WITH YOUR FAMILY MEMBERS:
RINA: You can trust in them blindly. Plus, you have the license to lose your temper if you want!
BATOOL: You know you always have someone you can depend on if things go south.
AMMAR: How you work with your family expands to how you work with the rest of the staff. Each and every member of the team should be treated like family.
HOW DO YOU SORT THROUGH DISAGREEMENTS?
AMMAR: We vote on it!
WORST PART ABOUT YOUR JOB:
RINA: Seeing my children exhaust themselves.
BATOOL: The work hours.
AMMAR: The never ending to-do list.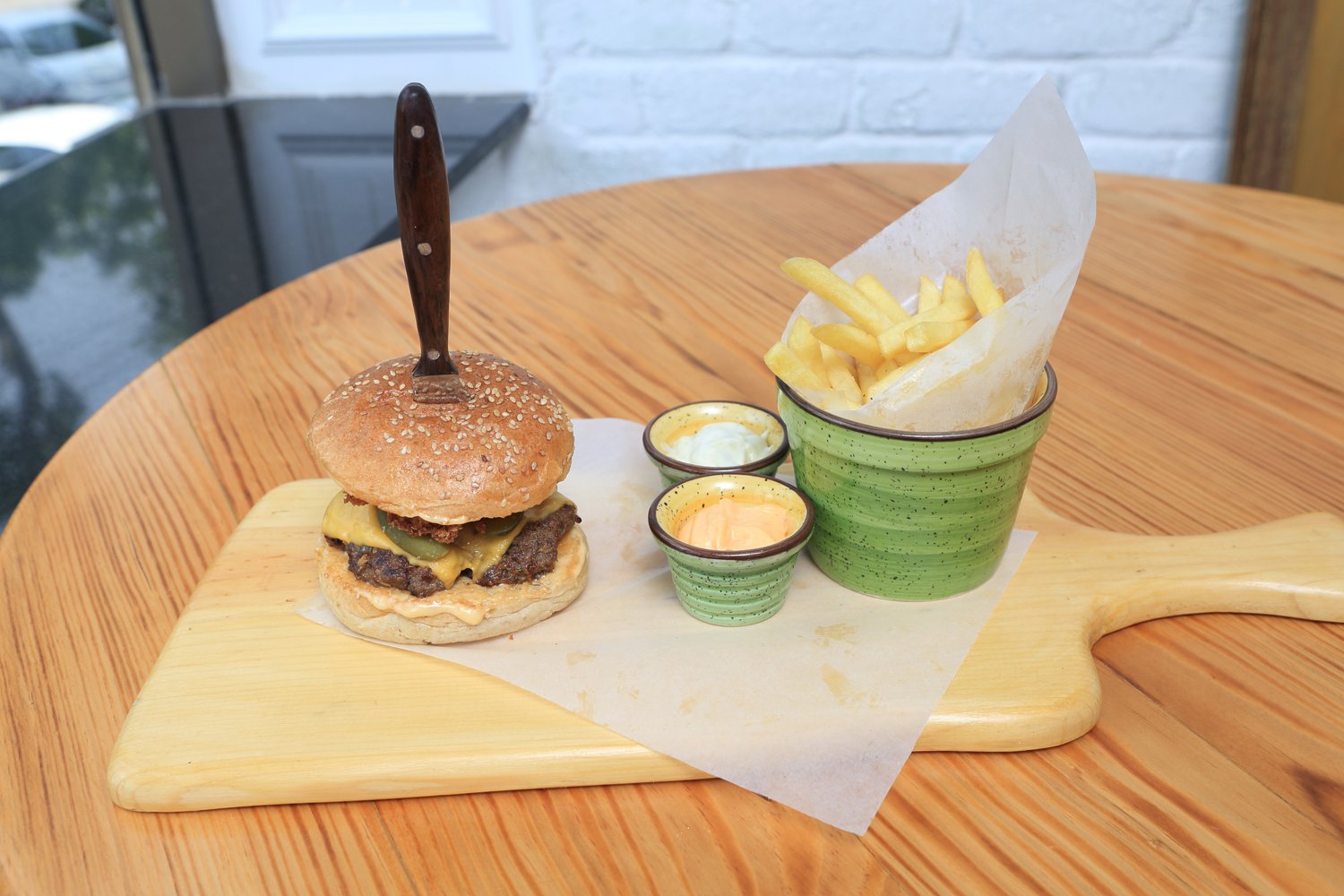 WHAT IS YOUR WORK ROUTINE LIKE ON A REGULAR DAY?
RINA: I manage the home side of the business, so I wake up early and work with my staff to complete the orders of the day. The restaurant is all Batool and Ammar.
BATOOL: Crazy, to say the least! I start with the kitchen prep at the Defence branch at 11 AM and then head off to our brand new branch in Gulberg and sometimes work there till 2 AM! I play a very active role behind the scenes, as I want to train my staff with the same vigilance and perfection that I was taught with.
AMMAR: There's no routine, it's just madness! With the new restaurant, I'm currently overseeing the service staff, highlighting operational issues and closing them as soon as possible, so I constantly have to be there with my eyes open. It's also a lot of commuting back and forth between the branches and meetings with suppliers.
DO YOU HAVE ANY REGRETS?
RINA: None.
BATOOL: Nope!
AMMAR: Not working out when I had the time.
ADVICE FOR A YOUNGER YOU:
RINA: Do your MBA.
BATOOL: Learn French in school.
AMMAR: Get into fitness!
HOW DO YOU BALANCE WORK AND YOUR FAMILY?
RINA: It's not easy to balance both, but we try to plan a "family night" at least once a week.
BATOOL: With our work hours it's very difficult to balance work and family. Luckily, I'm blessed with a husband who is supportive and takes interest in what I do. The idea is to take time off once the staff is fully trained to travel and de-stress!
AMMAR: I see most of the family at work, which is of course a plus point. But my fiancé has a 9-5 job during the weekdays and unfortunately weekends are my busiest days! So therein lies the constant battle of me trying to balance it all out. (Not that I get any slack for it, haha!)
WHAT IS ONE OF YOUR WEIRD QUIRKS AT WORK?
RINA: I hum while I cook, does that count?
BATOOL: I have a genuine fear of bananas…
AMMAR: I pace when I think, and I talk to myself.
WHAT HAS BEEN YOUR WORST CLIENT EXPERIENCE?
RINA: Next question please, haha.
BATOOL: I'd rather not say, but I'm sure a lot of you would have heard.
AMMAR: I generally dislike people who are impolite to waiters and the serving staff. I think the key to getting good service anywhere in the world is calling your waiter by name and giving them respect. This leads to the person going the extra mile for you. People who treat them poorly are also the same people who get the worst service everywhere.
WHAT IS YOUR SECRET TO TIME MANAGEMENT?
RINA: Start your day early.
AMMAR: Lay off procrastinating.
BATOOL: Haven't quite figured it out.
NAME THREE THINGS YET TO DO ON YOUR BUCKET LIST:
RINA: I've been fortunate to have checked off a lot of things already, so now all I really hope for is to see my kids happy and achieving everything they aspire to.
BATOOL: Travel to South Africa, be an expert on Olive Oil and do more courses in different cuisines.
AMMAR: To see my brother become a successful artist, develop a board game and learn Chinese.
IF YOU COULD COOK A MEAL FOR ONE CELEBRITY, WHO WOULD IT BE AND WHAT WHAT YOU MAKE FOR THEM?
RINA: I would make Imran Khan my Coffee Crunch Cake.
BATOOL: Anthony Bourdain! I would make him a full on desi Mutton Karahi.
AMMAR: I don't cook, but I'd whip up some eggs for Natalie Portman.
WHAT IS YOUR CURRENT FAVOURITE RESTAURANT IN THE COUNTRY?
RINA: I love oriental cuisine, so Bamboo Union and Gaia.
AMMAR: Amu's.
BATOOL: Amu's and Cafe Flo.
IF NOT THE FOOD BUSINESS, WHAT LINE OF WORK WOULD WE HAVE SEEN YOU IN?
RINA: Teaching.
BATOOL: I couldn't have imagined anything other than being a chef.
AMMAR: I'd still be doing something in marketing or retail.
BATOOL, YOU'RE A CERTIFIED PIZZAIOLO. CAN YOU TELL US A LITTLE MORE ABOUT THAT AND HOW IT CAME INTO BEING?
BATOOL: Earlier this year, Ammar and I travelled to Italy. He met with suppliers for ingredients and equipment and I took two courses in pizza-making, and even worked in a pizzeria in Florence where I was making upto 300 pizzas a day! The course itself was intensive (and even included algebra *rolls eyes*) but worth it, and two weeks later I was certified as a pizzaiolo.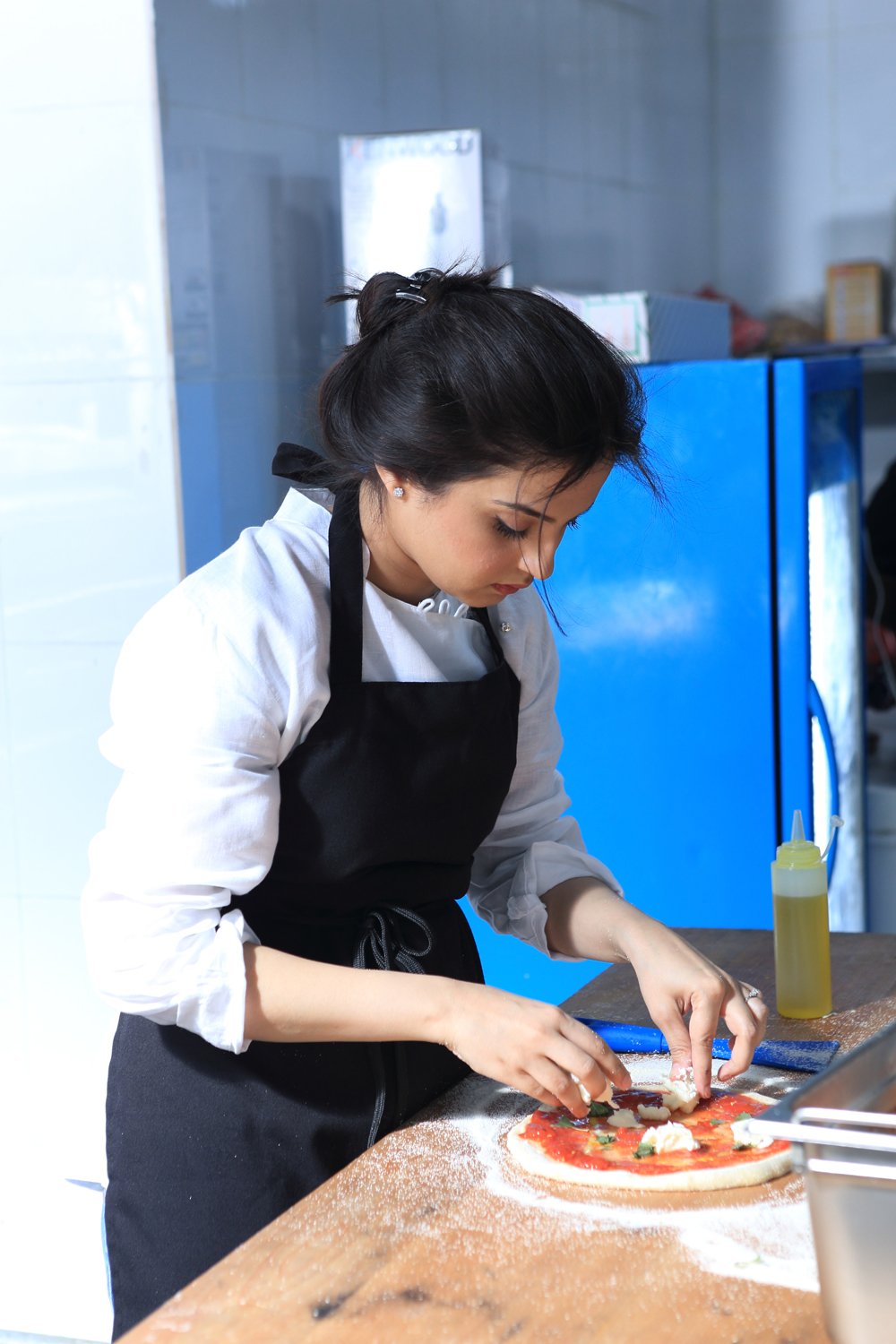 WE'VE HEARD YOU SCOURED ALL THROUGH ITALY IN SEARCH OF THE "PERFECT PIZZA RECIPE." DID YOU END UP FINDING IT?
BATOOL: While traveling across Italy, we realized that there was no such thing as an "authentic Italian pizza." In Southern Italy people liked pizza with a crust like naan, baked at extremely high temperatures, while people up North preferred theirs thin and crispy. There was also a new wave of "healthy pizzas" where the crust was made with flour mixed with oats. We've tried to bring back the pizza that we liked the most, which is an amalgamation of all the different aspects we enjoyed best. With dough that's naturally aged, topped with a sauce made from tomatoes that are imported from Southern Italy and drizzled with fresh Buffalo Mozzarella – our pizzas are truly delicious.
UP NEXT AT WORK, YOU ARE MOST LOOKING FORWARD TO:
RINA: Seeing where my kids take the business next.
BATOOL: A day off!
AMMAR: Outside seating.
PHOTOGRAPHY IMRAN FAREED
HAIR AND MAKEUP NABILA'S