Qasim Yar Tiwana plays a round of rapid fire with actor and musician Junaid Khan to see what makes him tick
In your opinion, are you a better singer or a better actor?
The ladies always compliment me on my acting skills, but for guys I think I'm more of a rock star than an actor!
Who is your biggest competitor?
I don't compete with anyone but myself. Everyday is a new day for me to do and be better.
What is your biggest professional regret?
Not doing Aashiqui 2.
What is your biggest personal regret?
I once made an awful joke to a girl I liked and she never spoke to me again!
Given the chance, which veteran actress would you would like to play a romantic role opposite?
Hands down, Marina Khan.
Who was your first crush?
Like all boys, it was one of my teachers. I was in grade five and she smelled liked peaches.
Who is your current favourite actress?
Jennifer Lawrence.
What do you have that Fawad Khan doesn't?
Nominal tax returns.
Out of Urwa Hocane, Mahira Khan and Saba Qamar – who would you avoid, date and marry?
I would avoid Urwa, date Saba and  marry Mahira. Man, I wish that last bit would come true!
When will we see you back on the big screen?
After reading and rejecting the last five scripts, I'm thinking never.
Name your biggest insecurity:
I've been told I have no reason to be insecure and I would like to believe that's true.
Is there anything you would change about yourself?
Nope! I'm happy just the way I am.
Name something you would kill for:
Though I'm a very patient and peace loving man, I would kill for hair like Shahrukh Khan.
If you could have one wish, what would it be?
A date with Eva Green or a gig with Bryan Adams.
What is the most romantic gesture you've done for a girl?
A five second lingering stare. What can I say, it works every time, haha.
Who's your go-to person?
My stylist.
Describe your ideal woman:
Someone who is well spoken and can rock the no makeup look!
What is your greatest strength?
My patience.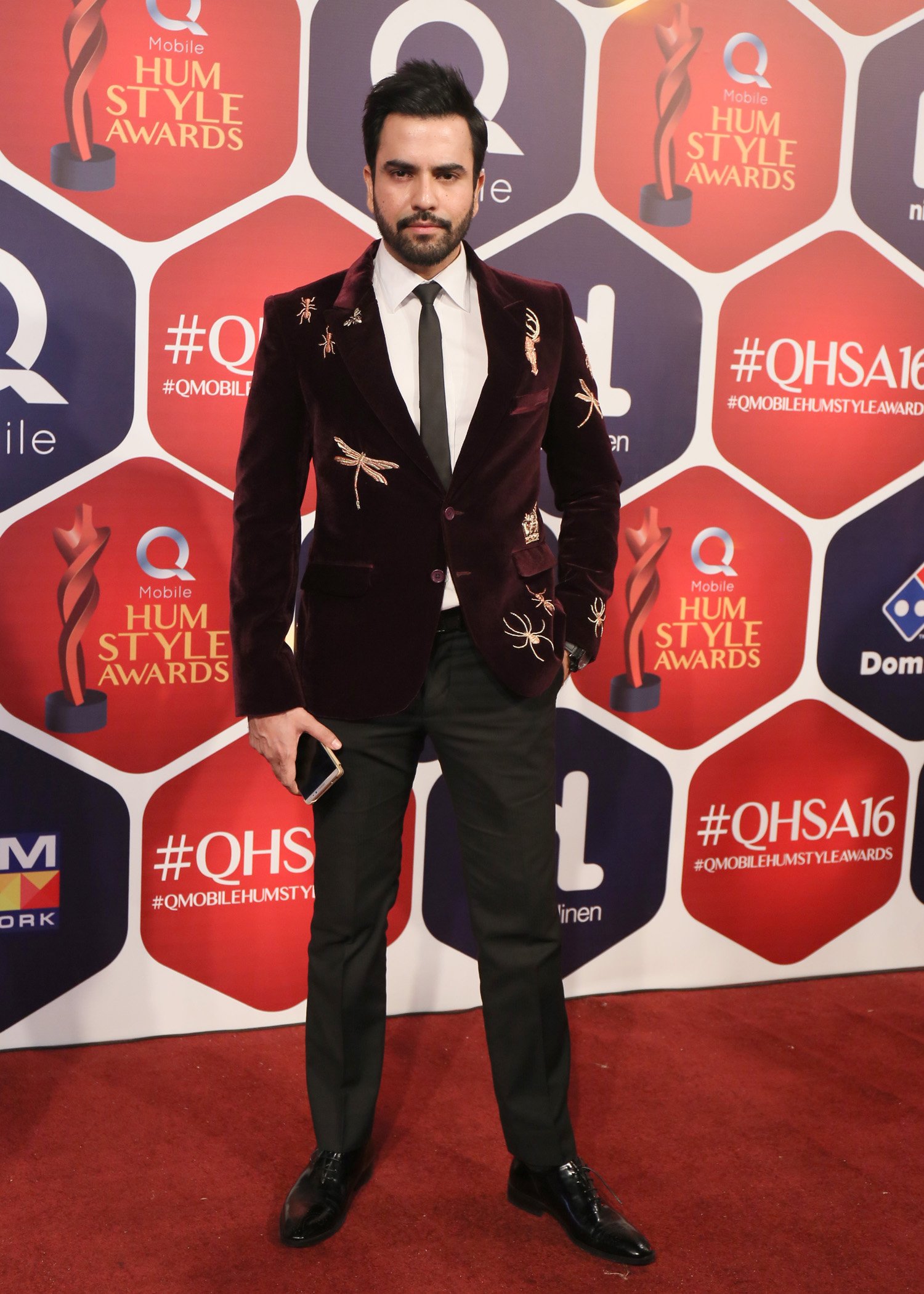 What is one thing you have wanted to say to someone but haven't been able to?
Sahir Lodhi, you rock bro!
Finally, is there anything you want to say to me?
Qasim, I want to get married again just so you can do the event.