Fashion designer, stylist and blogger Pashmina Ahmed shows us how to incorporate sparkling fabrics into your everyday outfits
TRAIL-BLAZER
Why fit in, when you were born to stand out? Mixing a colourful statement sweatshirt with neutral metallic pants make this look a total headturner! P.S. This edgy clutch is ties in with this outfit oh so perfectly.
THE MOD SQUAD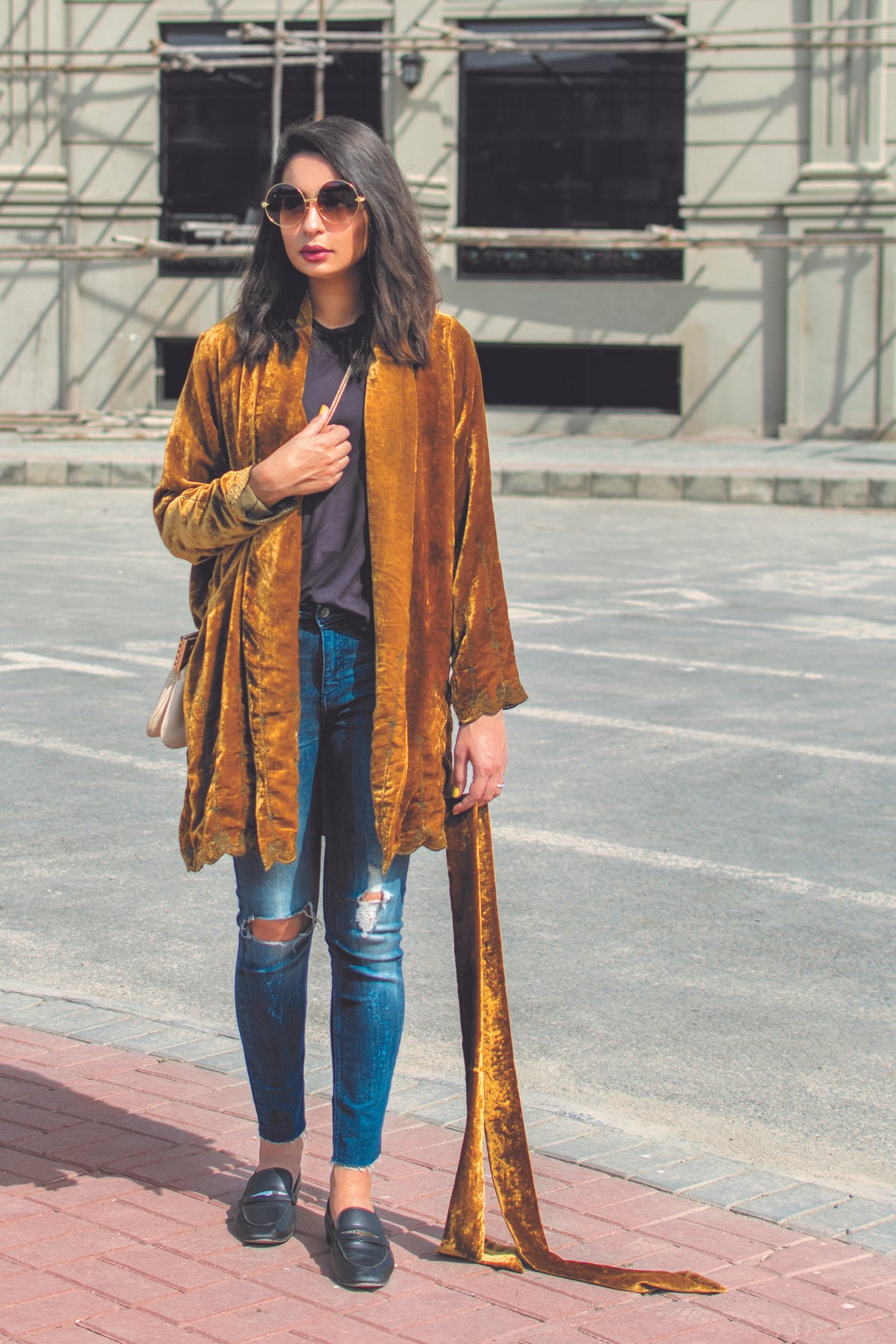 This suede overcoat brings back the effortless swag of the 70's, where oversized pieces did all the talking. Pair it with casual ripped skinnies and some statement sunnies, and you're ready to take on the town!
SUNNY SIDE UP
Talk about street chic! This easy, breezy, Springtime look –  highlighted by these bold bell bottoms – is street style at it's best. Adding my metallic mini tote adds the perfect  finishing touch.
PUNK ROCK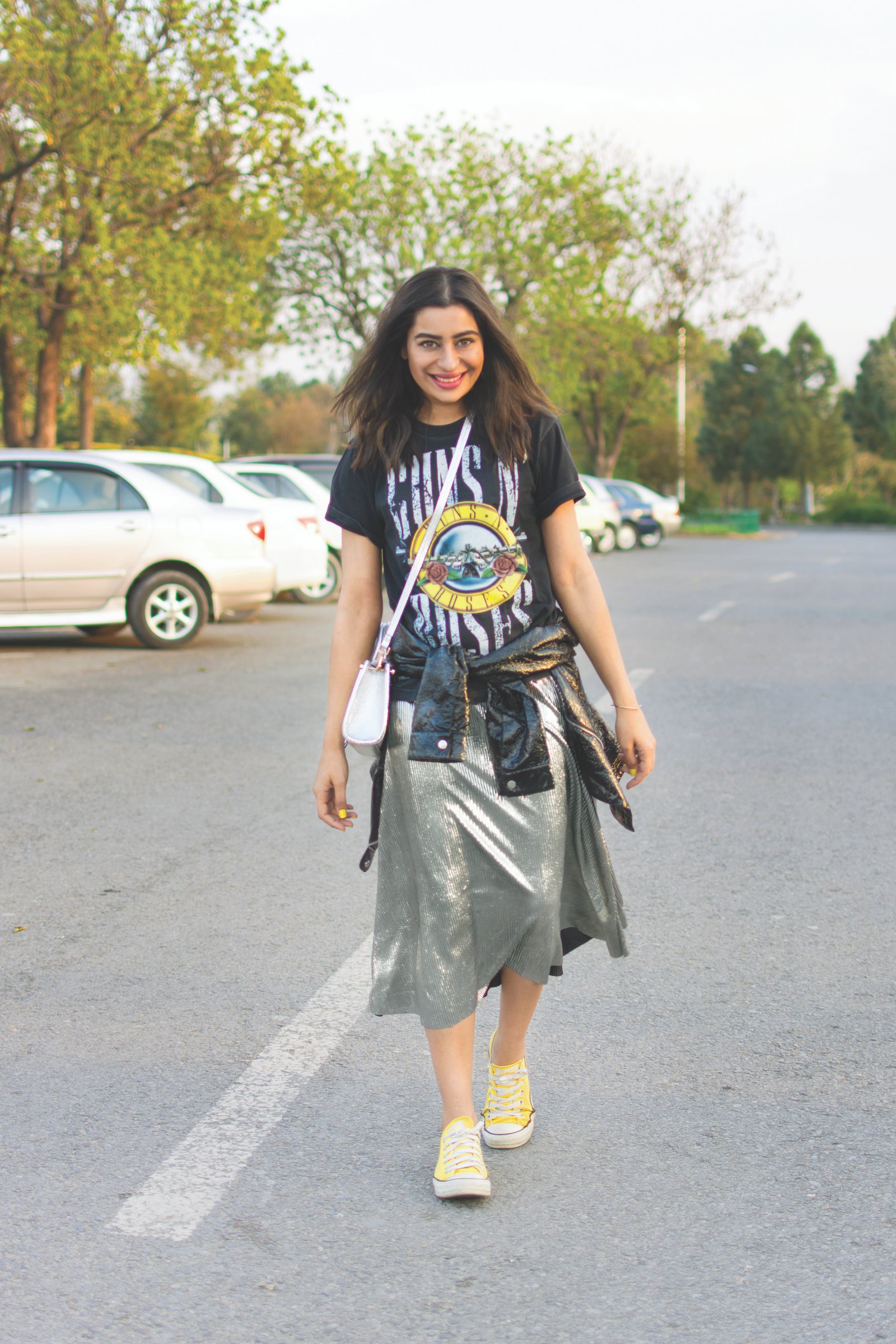 This silver skirt is a statement piece if I ever did own one, and pairing it with my old school Guns N' Roses tee makes for the perfect grunge girl look. Take this look from day to night by replacing sneakers with sky highs and throwing on some bright earrings!
GO GOLD OR GO HOME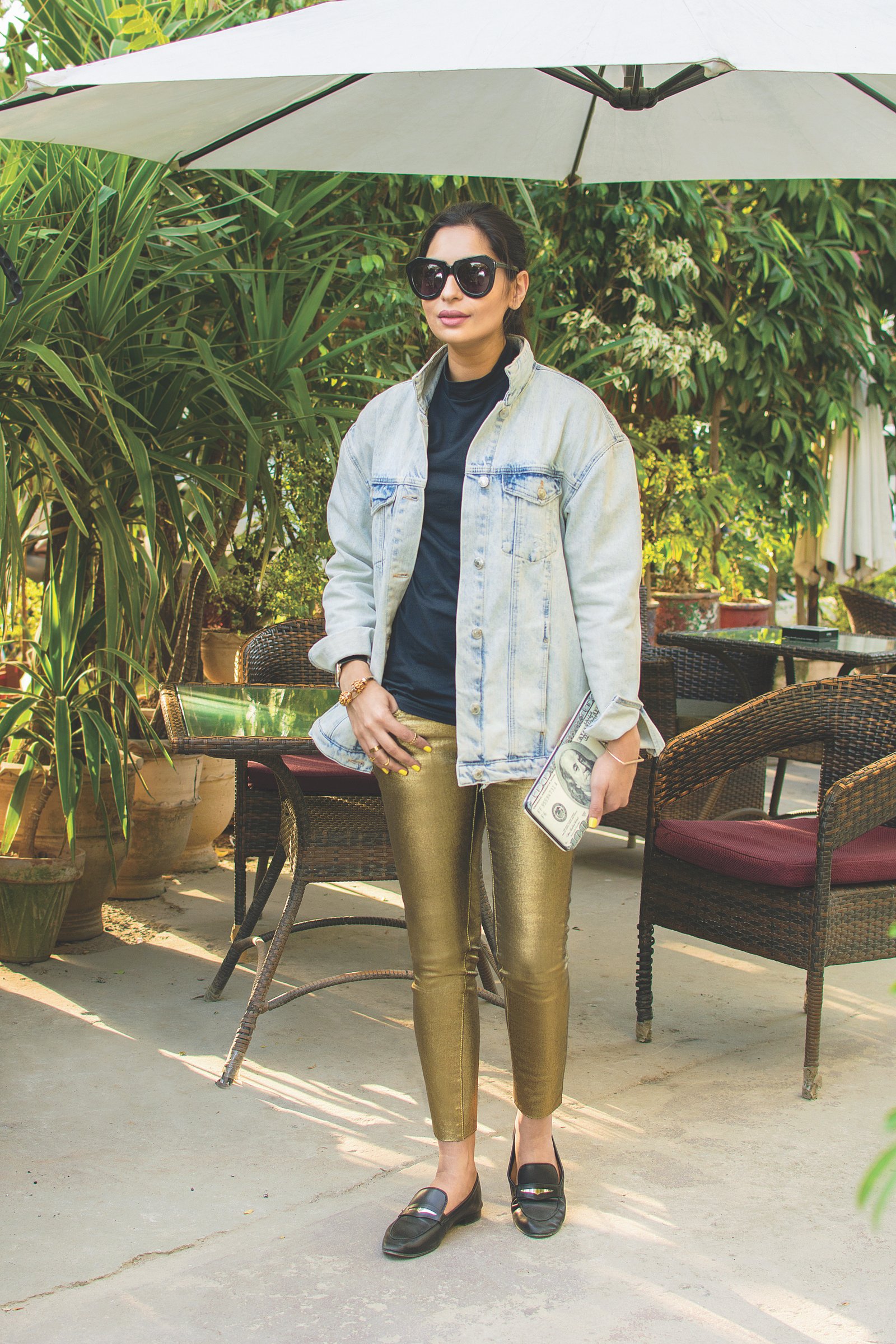 If you ever saw a pair of metallic tights and thought, I could never pull that off… Well, think again! I decided to dress mine down, with a simple tee and denim jacket, but really, you could work these in any way you want. My advice; go big or go home!
PHOTOGRAPHY FATIMA KHAN
@36tydegrees_fatimak
Fashion designer, stylist and blogger Pashmina Ahmed shows us how to incorporate sparkling fabrics into your everyday outfits