Sumrina Khan chats with the renowned event manager about going solo, his love of France and working with Amitabh Bachan
Where has your work taken you?
Creating events opened up a whole new world for me, by giving me the opportunity to meet people from all walks of life. One minute you can be sitting with a craftsman who does thekri work and the next you could be with a Bollywood star, planning an event for their family! It's truly a whirlwind ride.
After being in a successful work partnership for years, why did you decide to go solo? How has the experience been for you?
I felt that to truly realise my creative vision I had to be on my own. Going solo is part of an evolutionary process that many people experience, and for me it has been a very positive move forward.
What have you accomplished so far?
I think in my previous partnership, we really helped create the event management industry in Pakistan. It was nonexistent before that! In my new company, Jalal Salahuddin Events, I aim to create the most well executed bespoke events in Pakistan. I am also the only Pakistani company that has an international tie up with a leading Indian designer like Rohit Bal. This has given me the opportunity to work on some of the most high end, luxury events, for clients like Louis Vuitton and Amitabh Bachan.
What is the funniest thing you remember as a newbie to the industry?
Around fifteen years ago, I remember doing an event during the Basant weekend at the Lahore Fort. We were young and inexperienced, and didn't remember to cordon off the food area. Before the guests could get to the food, people from the Old City had seen the event live on TV and walked into the Diwan-e-Aam ground and polished off all the food! We were all shell shocked. I'll never forget the look on everyone's faces when they saw the empty buffet, haha.
How would you describe your style?
I like to create original experiences. I'm inspired by history but also love contemporary design. My style is eclectic, cosmopolitan and bespoke – with an element of surprise. We start with location, as everything stems from location when designing an event. After listening to the client's needs, I work with my creative team to come up with a mood board from which we create 3D renderings. My operations and production team then bring the ideas to life. This 360 degree approach makes for a successfully thought out and well executed event.
What is your favourite event that you've done and why?
Probably the most unforgettable event that I did was when I created a Royal Rajasthan Pavilion for a family in Delhi, whose daughter was getting married. It was so grand that we even managed to source the original chandeliers of the time with the client's help! There must have been at least a couple of tons of hand cut Baccarrat crystal style chandeliers hanging from the 35,000 square foot hand pleated Bordeaux coloured tented pavilion. People gasped when they walked in as they saw the solid silver furniture as well as the thousands of candles glimmering. We won the Wow Awards for the Best Wedding decor in India that year.
What is your go-to place for inspiration?
I love a lot of places, but France holds a special place for me. The French have a savoir faire like no other nation.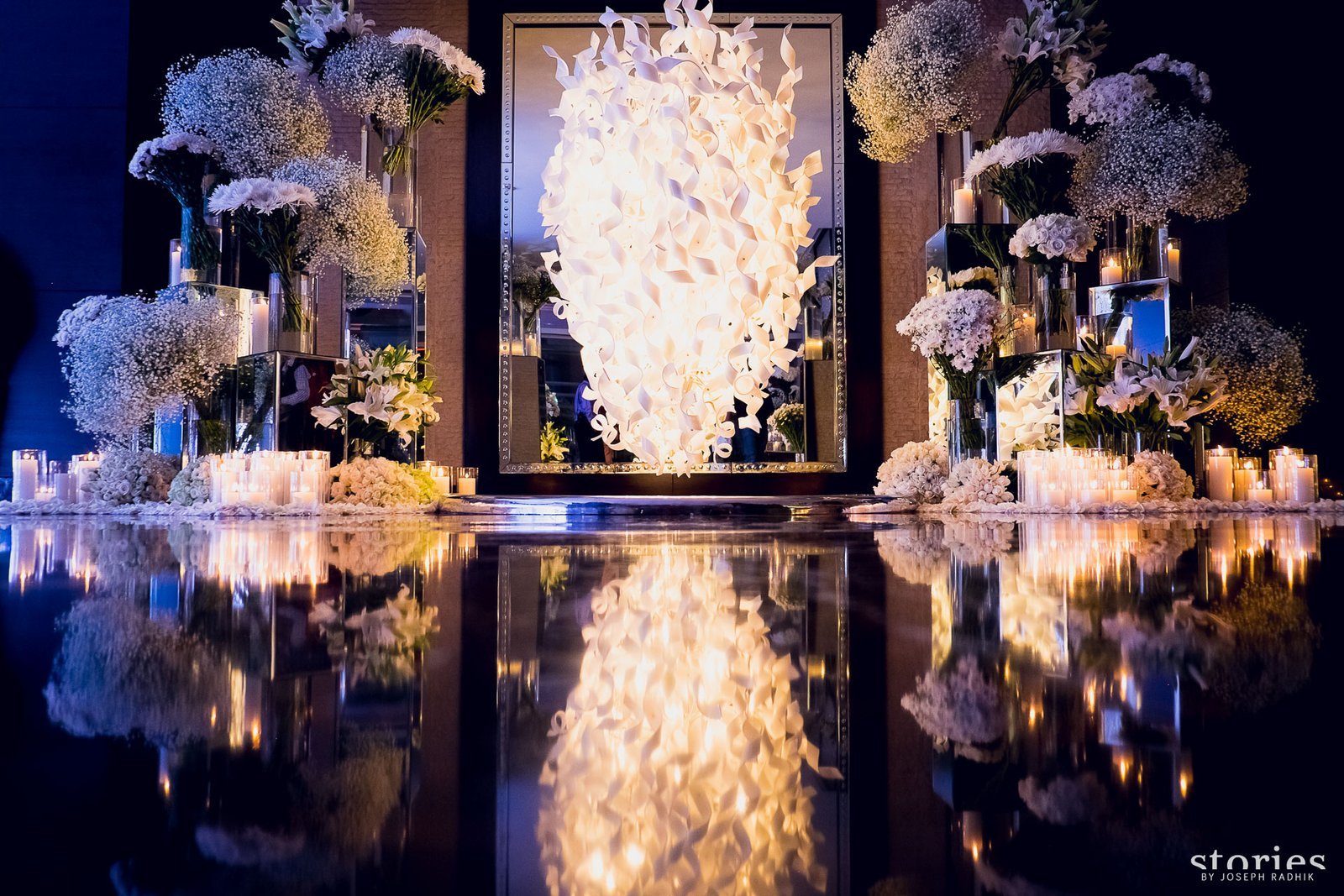 Artists that inspire you:
Cezanne, for his use of light. Picasso, for his ability to make things fresh. And Zahoor-ul-Akhlaq, for his ability to hold the tension between the ancient and the modern in our culture with astonishing equanimity.
Do you ever have an artistic block? How do you overcome that?
Yes of course. I decide to move away from work and relax and enjoy life. Visiting friends, reading and traveling are wonderful ways to recharge. Life has many dimensions to offer, of which work is just one of them.
How important is it to experience other cultures as an event planner?
Travel is the best education you can have. It is imperative to be a man of the world. I am always inspired by other cultures and places.
If you could plan an event for someone – living or dead – who would it be and why?
I would have loved to have organised a ball in Paris in the 1950s, for one of the great society hosts like Carlos de Bestugui, Baron Alexis de Rede or Comtesse Jacqueline de Ribes. This was the time after the Second World War, and Paris was the centre of the world for parties and fetes. Yves Saint Laurent was doing costumes privately for these soirees, which had themes like Bal Oriental and Surrealism. They were truly astonishing evenings, that took months of meticulous planning and will never ever happen again in such grand style.
Who is your biggest support system?
My family and my friends. I also consider my co-workers to be family, and without them there would be none of these wonderful events that we create and people enjoy. I feel very blessed.
What advice would you would give to a younger you?
Be involved in all aspects of your business and don't shy away from the work you find boring. And don't be afraid to make mistakes! G
LIFESTYLE
Favourite vacation spot:
Paris
Cologne you wear:
Jo Malone's Lime, Basil and Mandarin
What makes you impatient?
Any and all kinds of delays
If you could change one thing about yourself, it would be:
My dismal patience
Secret talent:
My dexterity with understanding numbers and calculations
Brains or brawn?
Brains.
Love or money?
Love, of course!
FASHION
You hate it when you see people wearing:
White socks with evening shoes
Your closet is a shrine to:
Handmade suits and soft shoes
Favourite designer(s):
Neapolitan tailors and Loro Piana
Oldest item in your closet:
T-shirts from college that I sleep in
Necessary extravagance:
Organic fruits and vegetables. It sounds bizarre but I hate processed food and always try and avoid it
AT HOME
Favourite piece of furniture in your home:
A pair of divan sofas in my living room that are perfect for lounging on
Current TV show on your lineup:
Chef's Table on Netflix
Song on repeat:
La Vie en Rose
Most typically Pakistani thing about you:
I love Desi food
What makes you laugh uncontrollably?
Tense situations
When are you happiest?
On a beach, without a care in the world!