Art enthusiasts mark your calendars! MyArtWorld is hosting a fabulous group show at the Residence of Jeannette Seppen, Ambassador of the Kingdom of the Netherlands and Mr. Charles Petrie on April 1, 2017 from 12:00 pm to 5:00 pm.
The amazing collection on display has all works sized at 2 X 2 feet as the
common element that binds the work together. The curator, Zara Sajid's aim was to allow the artist to explore a concept that he/she feels passionate about these days. Inspiration could either come from the artist's surroundings or the artist him/herself. A total of twenty seven artists were selected for the show from all over Pakistan  and
were given a four month period to work on two pieces in the medium of their
preference.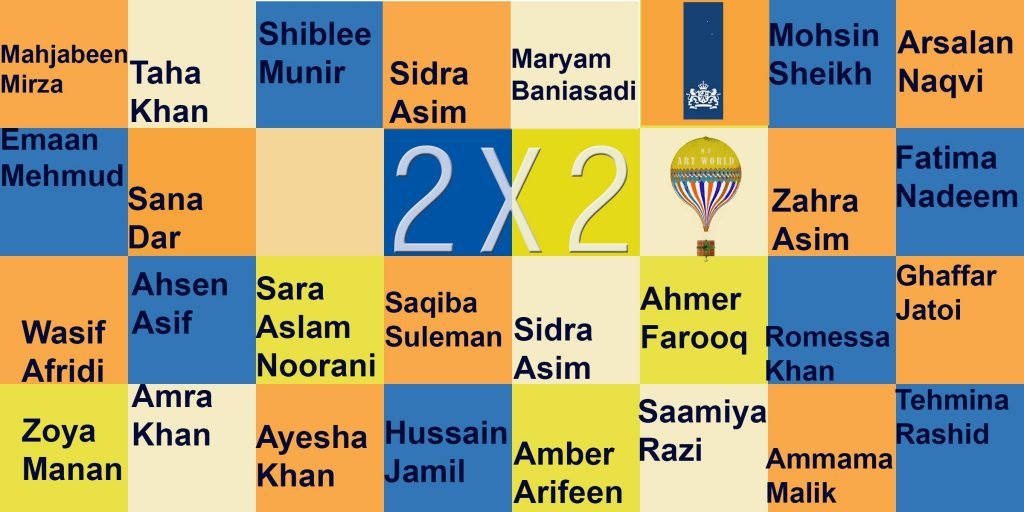 Works by: Ahsen Asif, Ahmer Farooq, Amber Arifeen, Ammama Malik, Amra
Khan,Arsalan Naqvi, Ayesha Khan, Emaan Mahmud, Ghaffar Jatoi, Fatima
Nadeem, Hussain Jamil, Maryam Baniasadi, Mahjabeen Atif, Mohsin Shaikh,
Romessa Khan, Saamiya Razi, Sana Dar,Saqiba Suleman, Sara Aslam Noorani,
Shaista Momin, Shiblee Munir, Sidra Asim,Taha Khan, Tehmina Rashid,
Wasif Afridi, Zahra Asim & Zoya Manan will be on display.
Here's an exclusive preview of the beautiful art work for Sunday readers: