Taskeen Zahra reports back from the hottest new Japanese fusion eatery in Lahore
I have unearthed the hidden gem of Japanese fusion in Lahore. Although by the very definition of the word, I shouldn't share my secret, but when it comes to great food I can't resist. Gai'a has me sounding trumpets of praise!
Interior
The interior is very artsy, with modern bold paintings of abstract art buoyed by deep yellow lighting, creating a zen space quite true to the Japanese culture. What truly caught my attention is the chef's table, which was shaped as a tree trunk; reflecting the Acacia tree trunk that it is made out of. But wait, there's more. This has to be one of the few restaurants in Lahore with a stated smart casual dress code. So, if you're looking for a place to fine dine with friends or family to enjoy delectable contemporary Japanese cuisine, then Gai'a is a choice you won't regret.
Dig In
Before you taste food, you see it, so we all know that presentation is everything. Luckily, Gai'a nails the presentation factor, right down to the point that makes you almost not want to touch the food in fear of ruining it.
Miso Glazed Black Cod
One of their delectable signature dishes, the Glazed Cod comes from the North Atlantic waters, giving it that special creamy texture and buttery flavour. Topped with Miso glaze and haji kami ginger, make sure you don't miss out on this one!
The Gai'a Maki Roll
With prawn tempuras and salmon, topped in a creamy spicy sauce, each one of these pieces melted in my mouth. Authentic flavours with a twist, this one hit the spot right off the bat.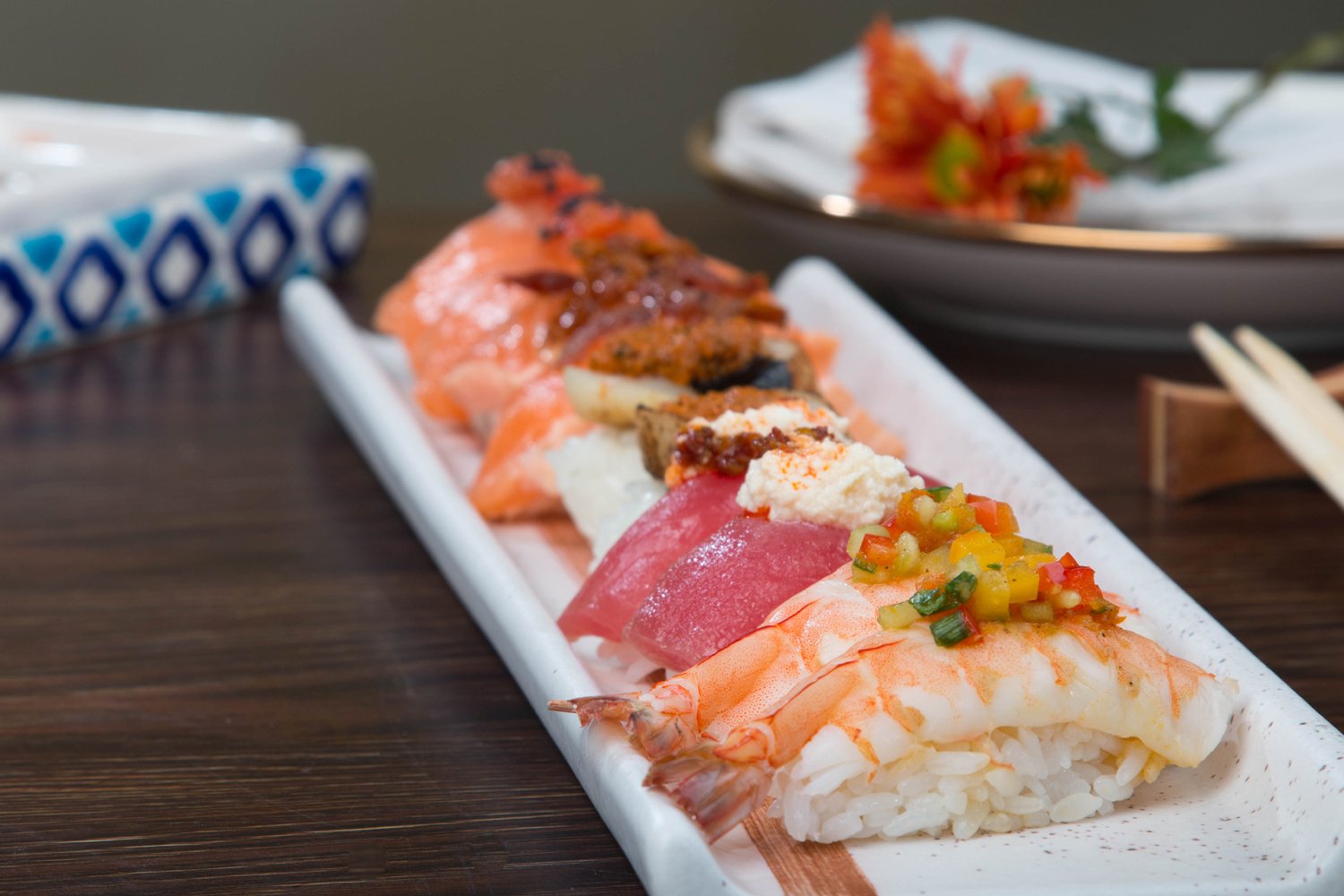 Rock Shrimp
With a texture and taste like a deep-sea lobster, the rock shrimps are little bits of heaven. Cooked in the perfect batter, and served in the most delicious sauce, these Rock Shrimps were to die for!
Chilli Beef Steak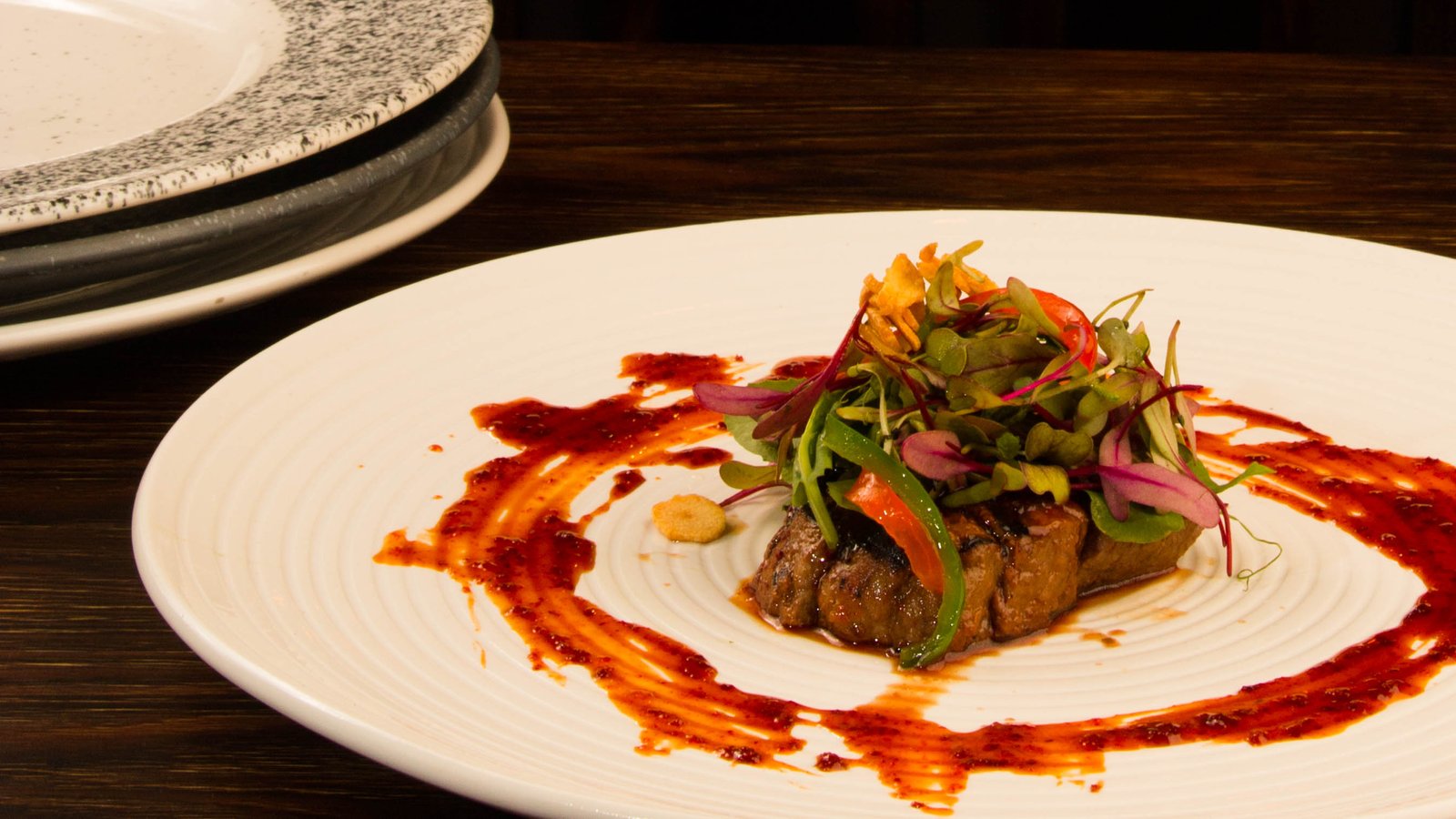 As you all know, I love me some well cooked beef, and the chefs at Gai'a sure know their way around the kitchen. With spicy a-jiroco to paste, topped with roasted sesame seeds that give this dish a nice crunch, this mouthwatering steak is served with capsicum, baby greens and garlic chips as the perfect side-ons.#
Gai'a Yaki Salmon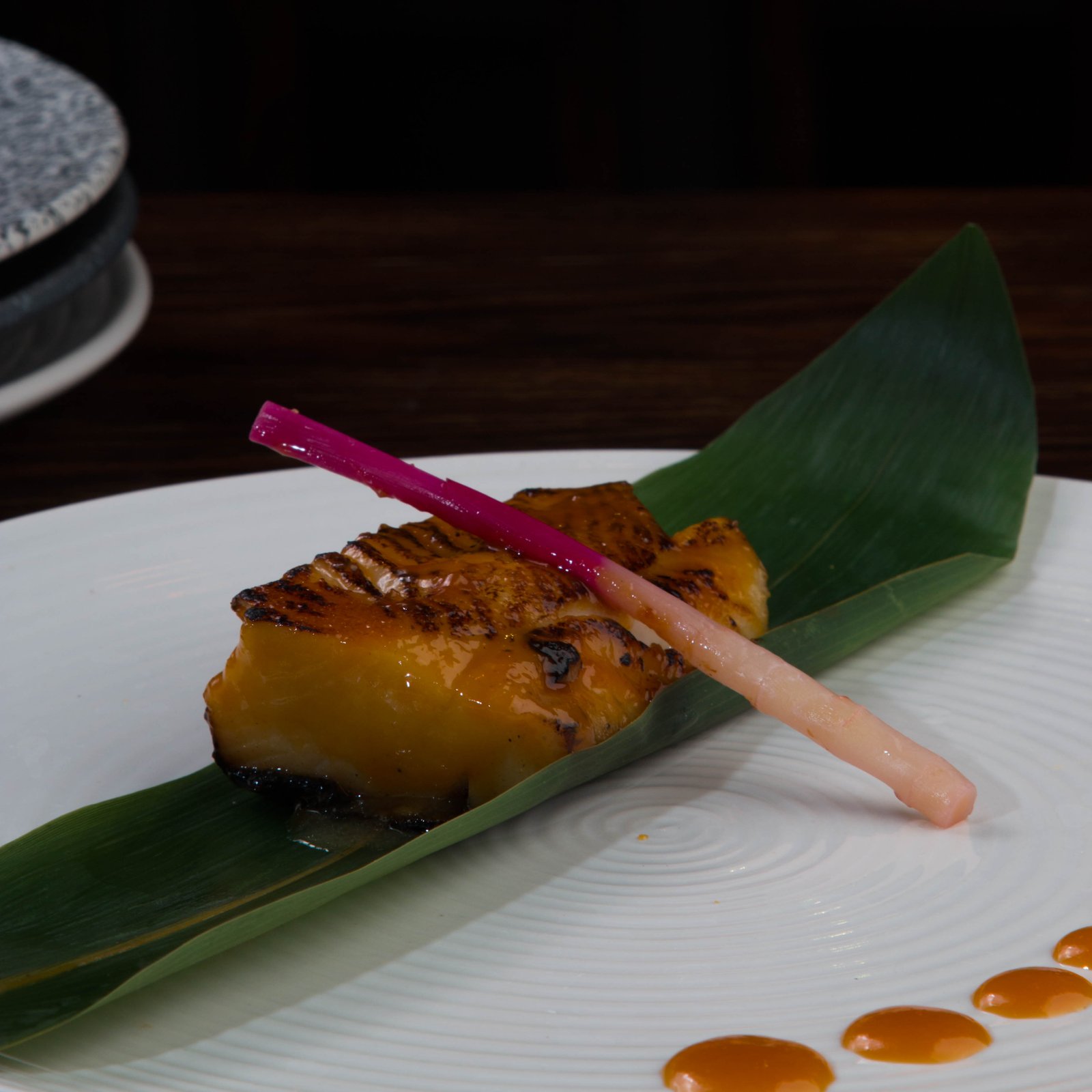 With thinly sliced fresh salmon, served with sautéed ginger and garlic, accented with chili, soy, coriander and daikon – this dish is a home-run for all sushi lovers!
Yuzu Meringue Tart vs. Wasabi Panna Cotta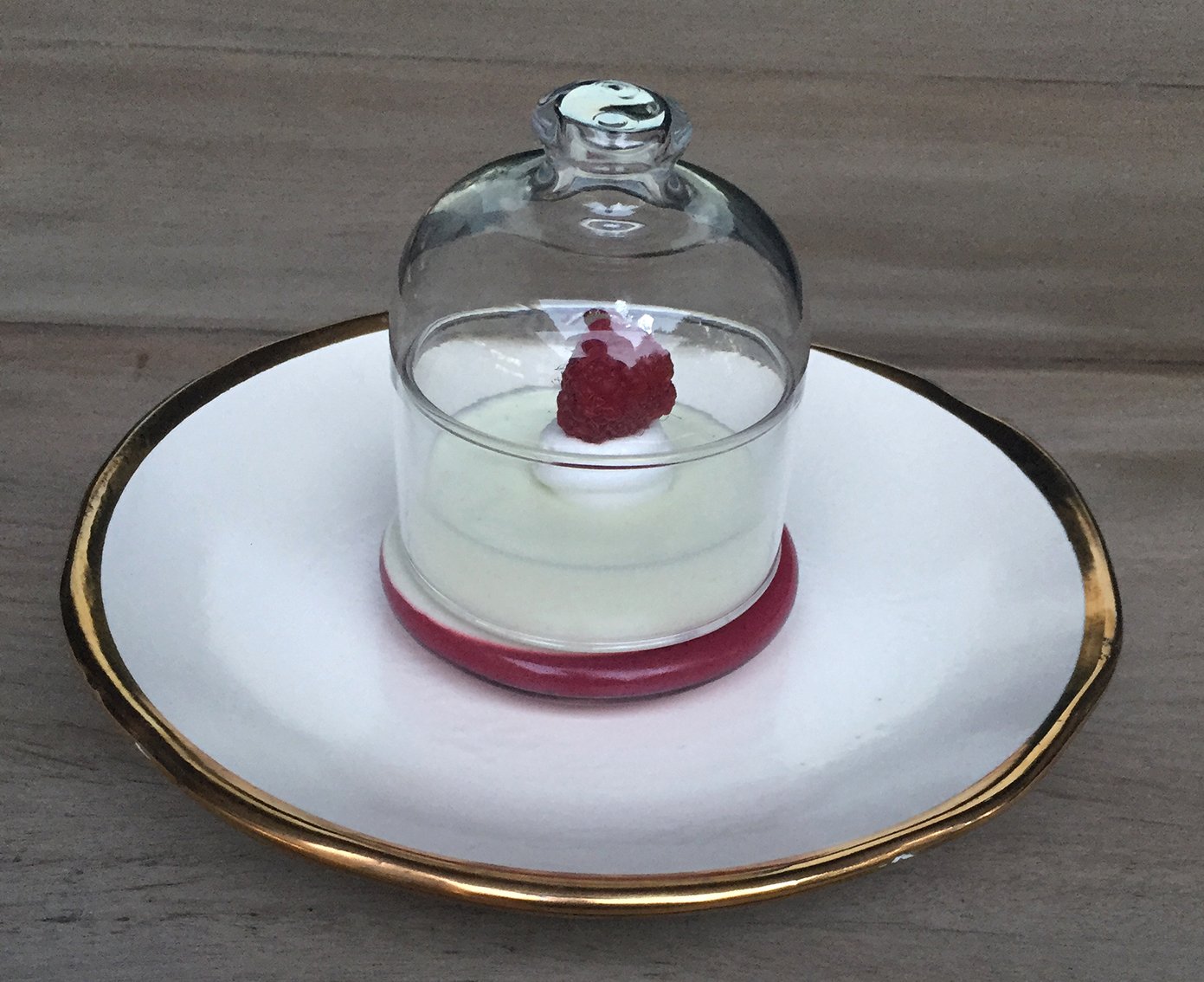 The Yuzu Meringue Tart and Wasabi Panna Cotta battle it out till the end. While the tart was perfectly made with a short-crust pastry, lemon curd and a delightful topping of fresh whipped cream, it was the Wasabi Panna Cotta that did it for me! This subtly flavoured, creamy dessert, drizzled with raspberry coulis and served inside a cute bell jar, won over my heart (and my stomach!)
Overall Experience
If you're looking for contemporary Japanese food, with great service and ambiance, make sure you check out Gai'a. It hits all the right flavour notes, and truly tantalizes your taste buds.