The stylish Umar Khan shows us how to take Shahnameh's classic wardrobe pieces and work them into coordinated and stylish every day looks.
THE MAN ABOUT TOWN
I paired this dark blue waist coat and matching kurta with a chooridaar pajama and tan Peshawari chapals for a casual day look
THE POET

This was more of a retro inspired ensemble, where I missmatched classic Shahnameh closet staples like a brown tie die kurta, black waist coat and an off white straight fit shalwar pants.
THE CHARMER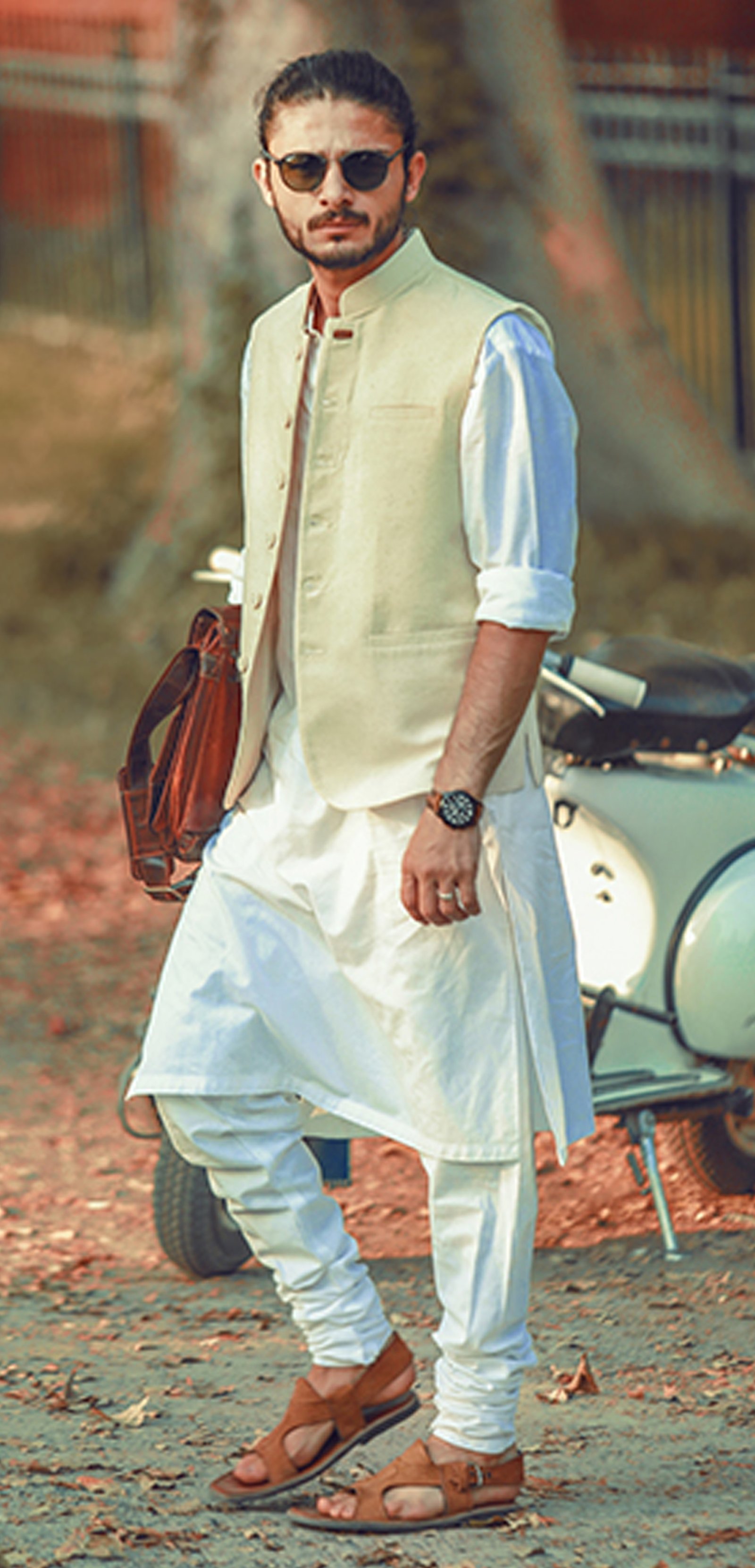 You can never go wrong with the charm of an all white traditional pajama and kurta, a look which is elevated when paired with a beige waist coat.
THE TRADITIONALIST 
This was a classic heritage look; a dark grey kurta worn under a structured brown waist coat, with its silver buttons, paired with a straight fit shalwar.
THE CLASSIC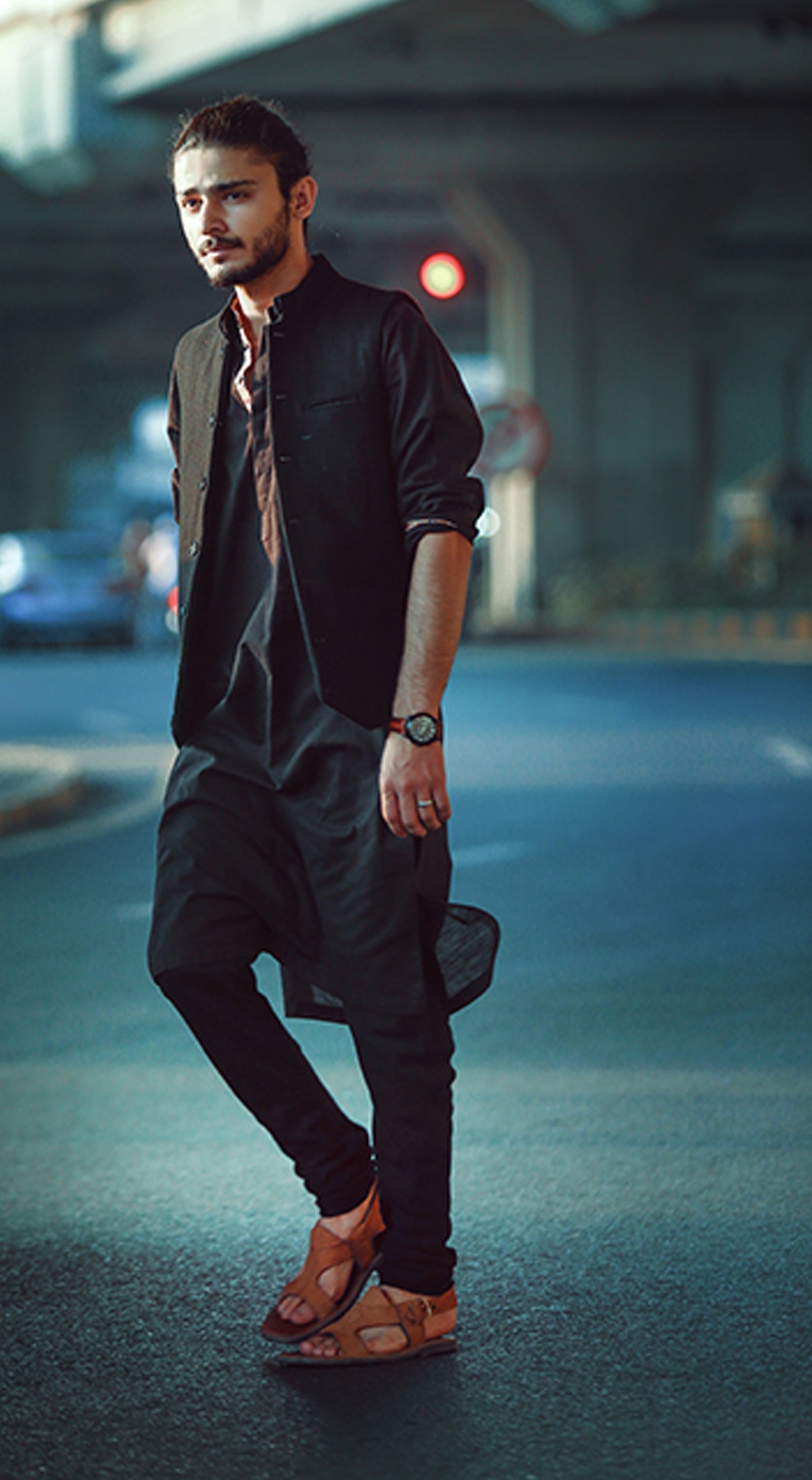 When in doubt, go for an all black look, and make it your own with a hint of brown to balance out the colour contrast.