Strange things are happening in the fashion world… Strange things, indeed. We are always on the look out for those who make waves, raise eyebrows and cause you to stir in your seat. Exciting, thought provoking, and always pushing the limits – The world of high fashion has never been more unpredictable! And, we absolutely love it.
If you hadn't already noticed the ripples being created in the world of high fashion, take a look at Gucci's plans for Spring 17. The Italian brand has launched an entire line of t-shirts, crew neck sweaters,  leather jackets, knitwear and sneakers featuring a prominent figure from your childhood, and surely not someone you would equate with fashion.
It's a familiar face you will recognize right away, unless you grew up in a cave. I remember him quite fondly, and all my memories of watching Cartoon Network on weekend mornings have come alive. Okay, that's enough build up… Gucci's Spring 17 line features none other than our dear childhood buddy, DONALD DUCK!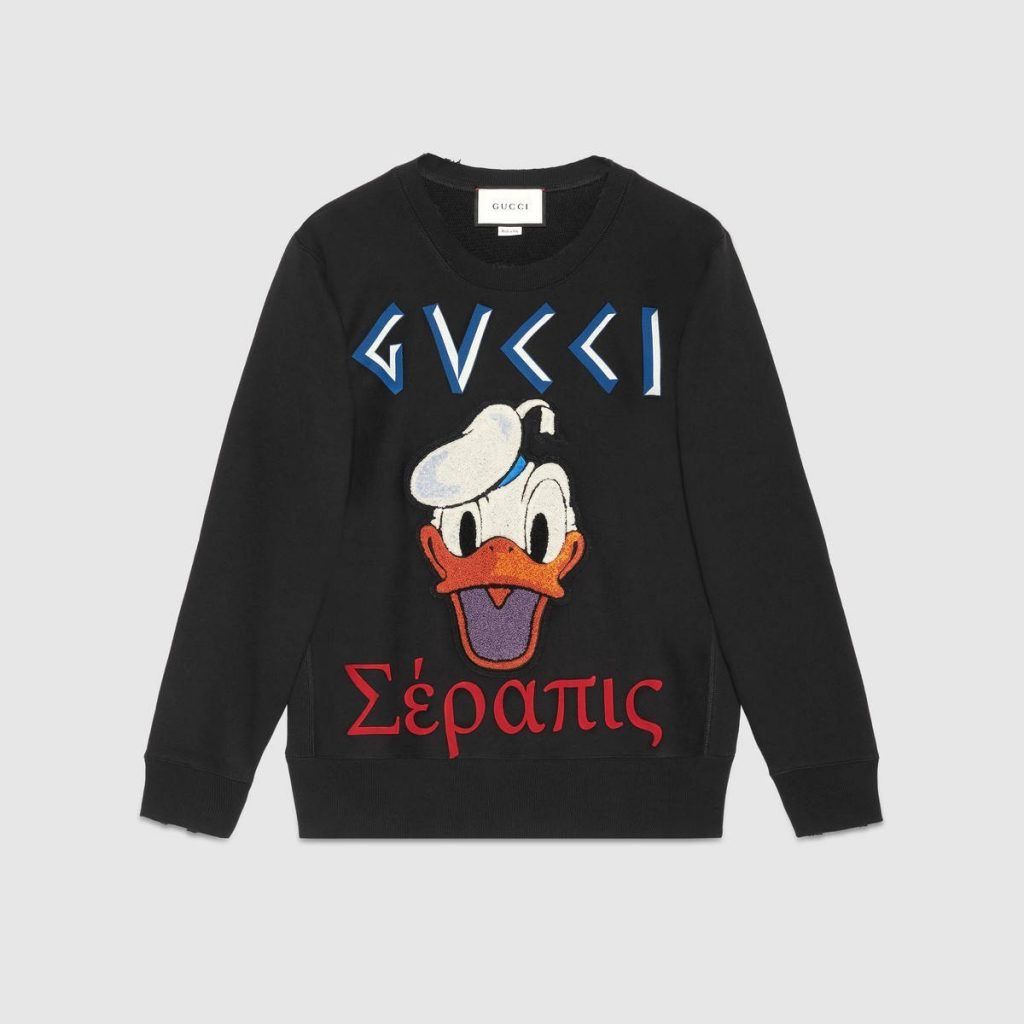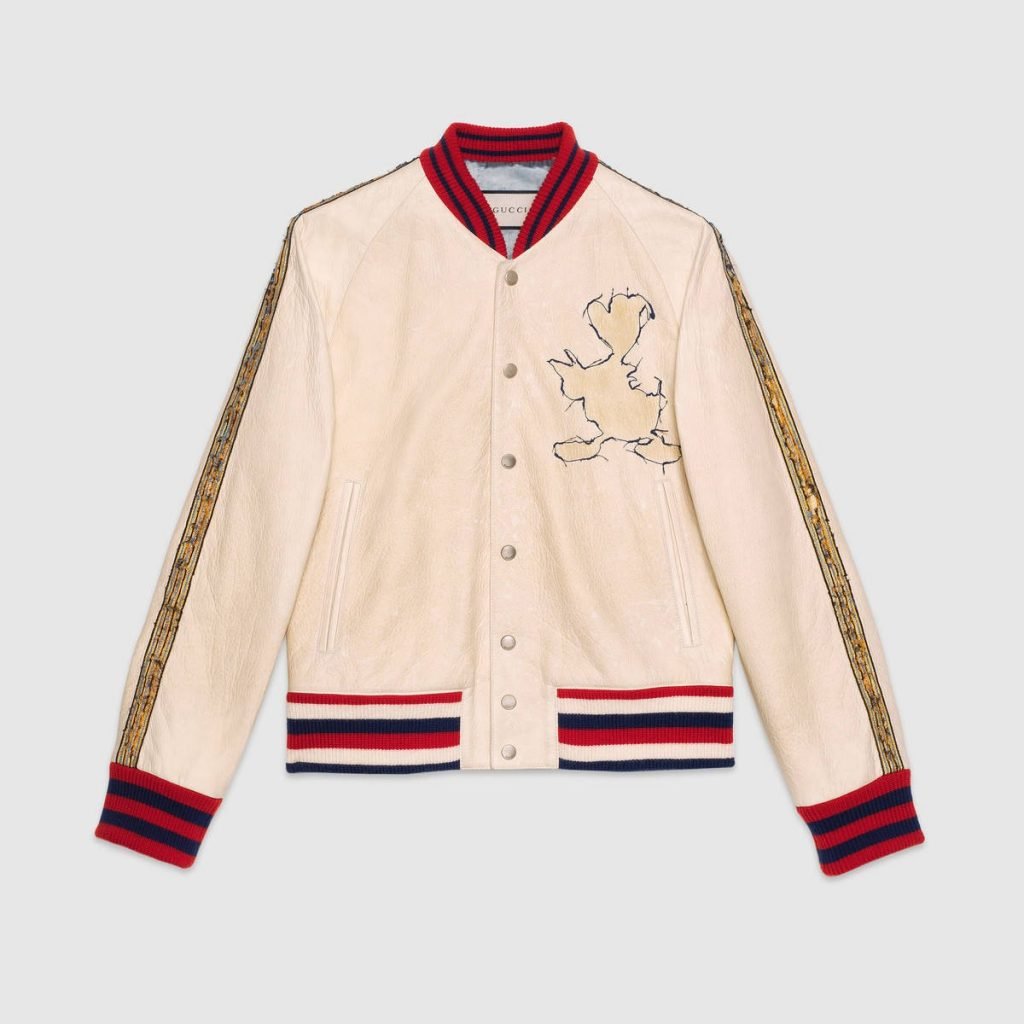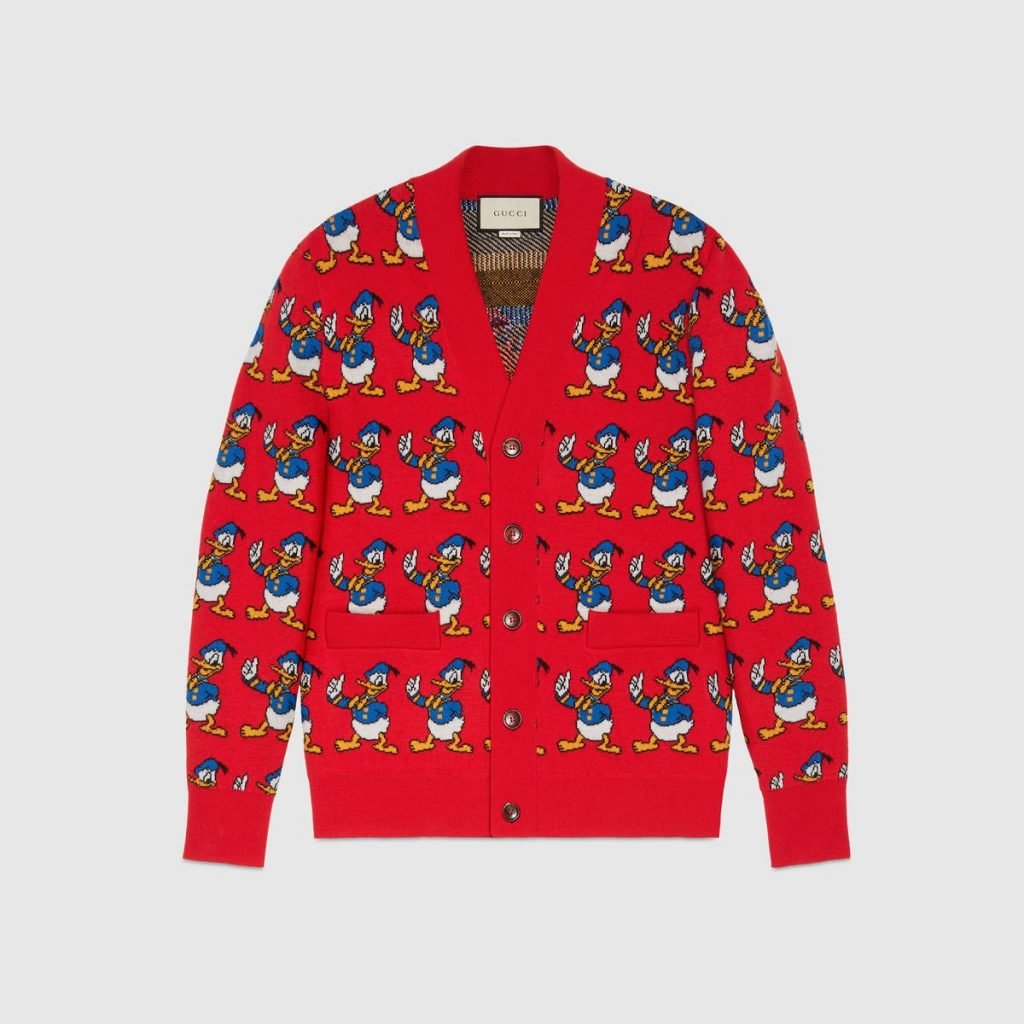 No, I did not type that wrong. It is, in fact, the pantless duck on Guccis new designs, all in collaboration with Disney. Alessandro Michele's reimagined Gucci has already caught our eyes with the brand's bolder, edgier aesthetic, which caters to both the child and fashionista in us all. This latest collaboration is definitely something to write home about, and more so – dream about when updating your Spring wardrobe. The full range from the Donald Duck capsule collection is now available on the Gucci online store.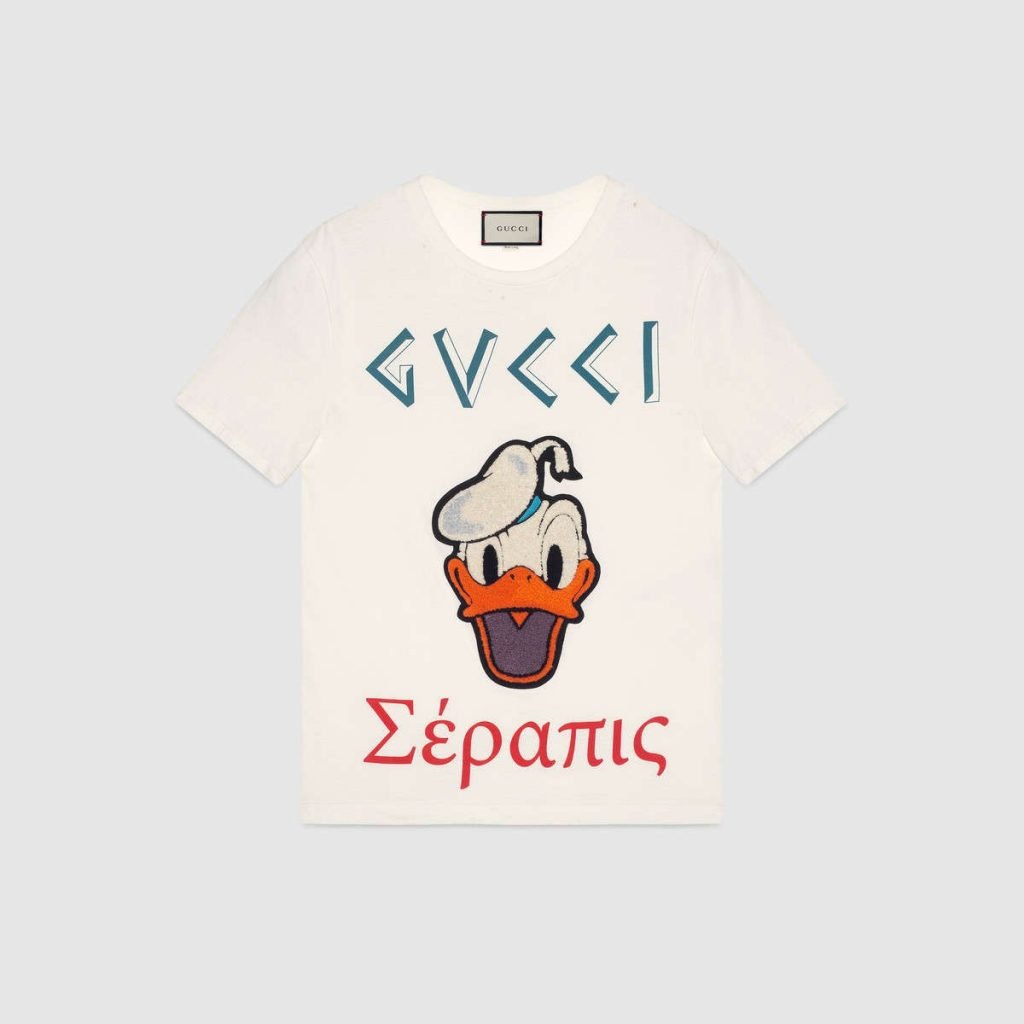 These string of out of the box collaborations are definitely keeping the next generation of the fashion frat on their toes. The employment of new creative artists and ideas is changing the face of luxury brands, and however you feel about these changes, it reaffirms that fashion, like any other form of art, is versatile and indefinable. So, keep an eye out for what's up next. I can assure you of one thing: it'll be far from boring.
Written by Ameerah Said. She majored in Economics and Politics at the University of Edinburgh and is an avid fashion enthusiast.